The jolliest, and one of the most beautiful holidays is right around the corner. Christmas time is almost here, and with this time of the year comes much fun, bright, and cozy trends to decorate your spaces at home. According to BLOOM's, these are the four Christmas trends that will become a must for a thriving holiday environment.
A Complete Christmas Trends Guide
The best and most trendy Christmas decoration ideas are provided by the top German special interest publisher for the green and decorative sector, BLOOM's. In this edition, Klaus Wagener and his team share inspirational X-mas decor ideas that will create something you want this Christmas: flowers and beautiful ornaments.
Four Christmas Trends for the Best X-Mas Decoration
What are you really dreaming of for this Christmas? For us, it's a combination of flowers and cozy-themed decorative spots. According to the renowned florist, Klaus Wagener, these are the four main trends that'll take over the merriest seasons of all. To kick off the Christmas spirit, we'll start with the Christmas Silence trend, followed by the Christmas Landscape, Christmas Fairytale, and Christmas Cottage trend. Pay close attention because these Christmas trends will have you head over heels under the mistletoe.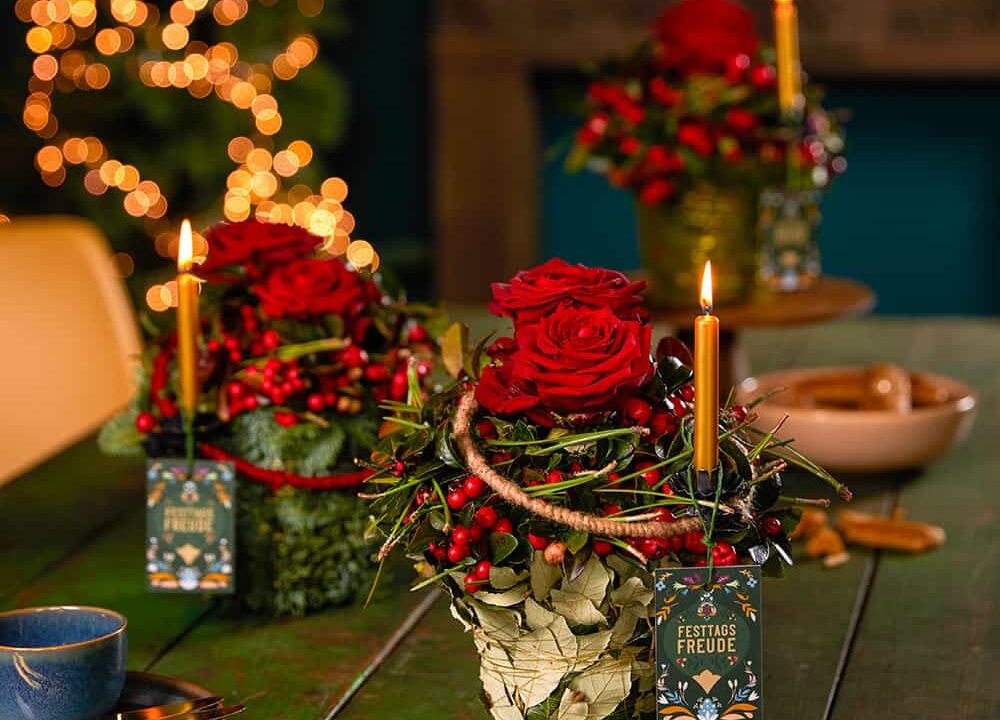 1. Christmas Silence
The clock is ticking and all we can say is... Christmas is coming, and it's coming fast! During this holiday, people yearn for their treasured tradition in the face of all crises and issues because it gives them emotional inner security despite all exterior changes. To help you all get ready for the busiest time of the year, BLOOM's shares its first Christmas trend for 2022.

An atmosphere full of brightness and softness is created by restrained hues, gentle shapes, and tactile materials. This exudes peace and familiarity at the same time, along with the locals. the ideal setting for a holiday retreat where mindfulness rules and you can once again think about yourself.
2. Christmas Landscape
3. Christmas Fairytale
4. Christmas Cottage
What Are You Waiting to Start Your 2022 Christmas Trendsetting?
Now that BLOOM's has provided four of the most popular Christmas trends for 2022, you're all set to embark on an amazing decorative journey. Which is your favorite? All we know is it's a great time to start on those Christmas decor goodies starting today!