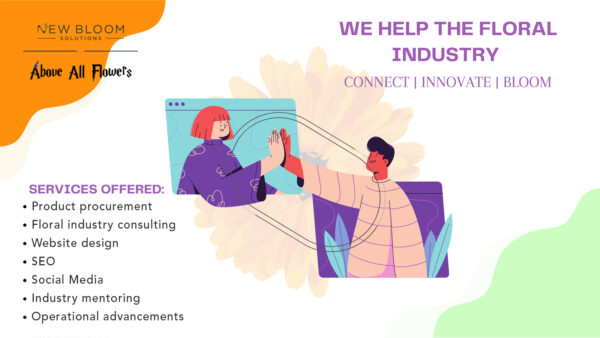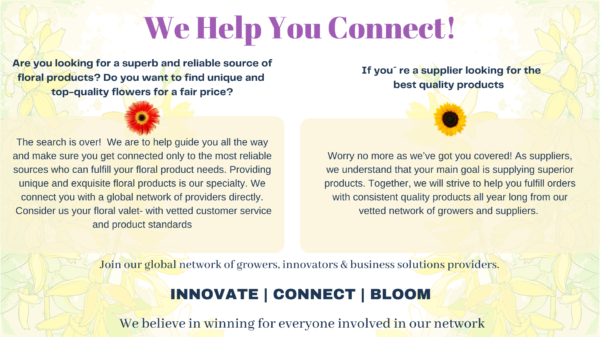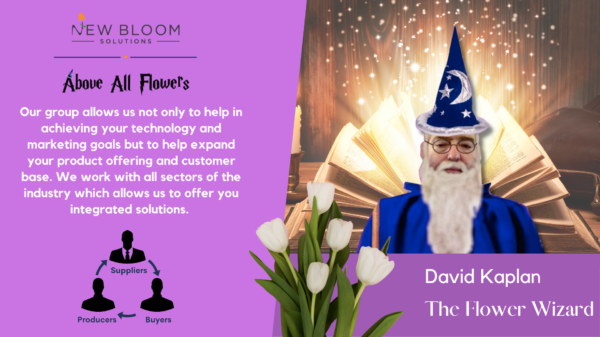 INNOVATE | CONNECT |BLOOM
New Bloom Solutions and Above All Flower are strong believers that the floral trade must make the connection between buyer and seller much closer and more cost-efficient. We also feel that providing technology, innovative tools, logistical assistance, business solutions, and consulting along with product sourcing and marketing facilitation will put our clients and buyers ahead of their competition. We are here to help all sectors of the industry. INNOVATE | CONNECT |BLOOM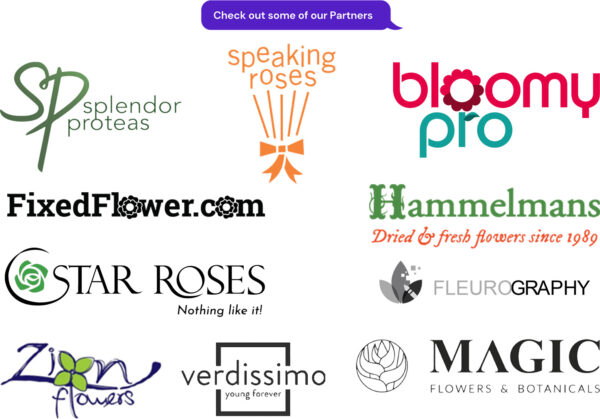 Splendor Proteas, Speaking Roses, Bloomy Pro, Fixed Flower, Hammelmans, Star roses, Fleurography, Zion Flowers, Verdissimo, Magic Flowers & Botanicals.
Are you a buyer? Florist? Supplier or a floral professional? Need a little help connecting? We're here to help. Visit us at: www.newbloomsolutions.com.
Contact New Bloom Solutions
If you have any queries about our services, please reach out to us at New Bloom Solutions.
Schedule a quick Chat with us. We are here to help.
New Bloom Solutions
Sahid Nahim
Phone: +1 305 975 2725