Travis Bedel, also known as Bedelgeuse, is a Phoenix-based artist known for his intricate collages that blend human anatomy with nature. Bold botanical species, stunning flowers, tropical plants, colorful insects, and the makings of the human body harmoniously collide in his artworks. There is so much detail to each piece, you'll continue to discover new elements every time you look at one of his works.
Travis Bedel Layers Botanical Species, Colorful Insects, and the Human Body Into Collages
Travis Bedel is a graduate of the Conservatory of Recording Arts & Sciences. Describing his work, he says:
"My artwork is cut paper collage. My tools are glue and razor blades. I cut out from printed vintage etchings and illustrations to recombine them into an amalgamation of anatomical, botanical, and other biological parts. My work varies in size from 12 cm inches to 180 cms."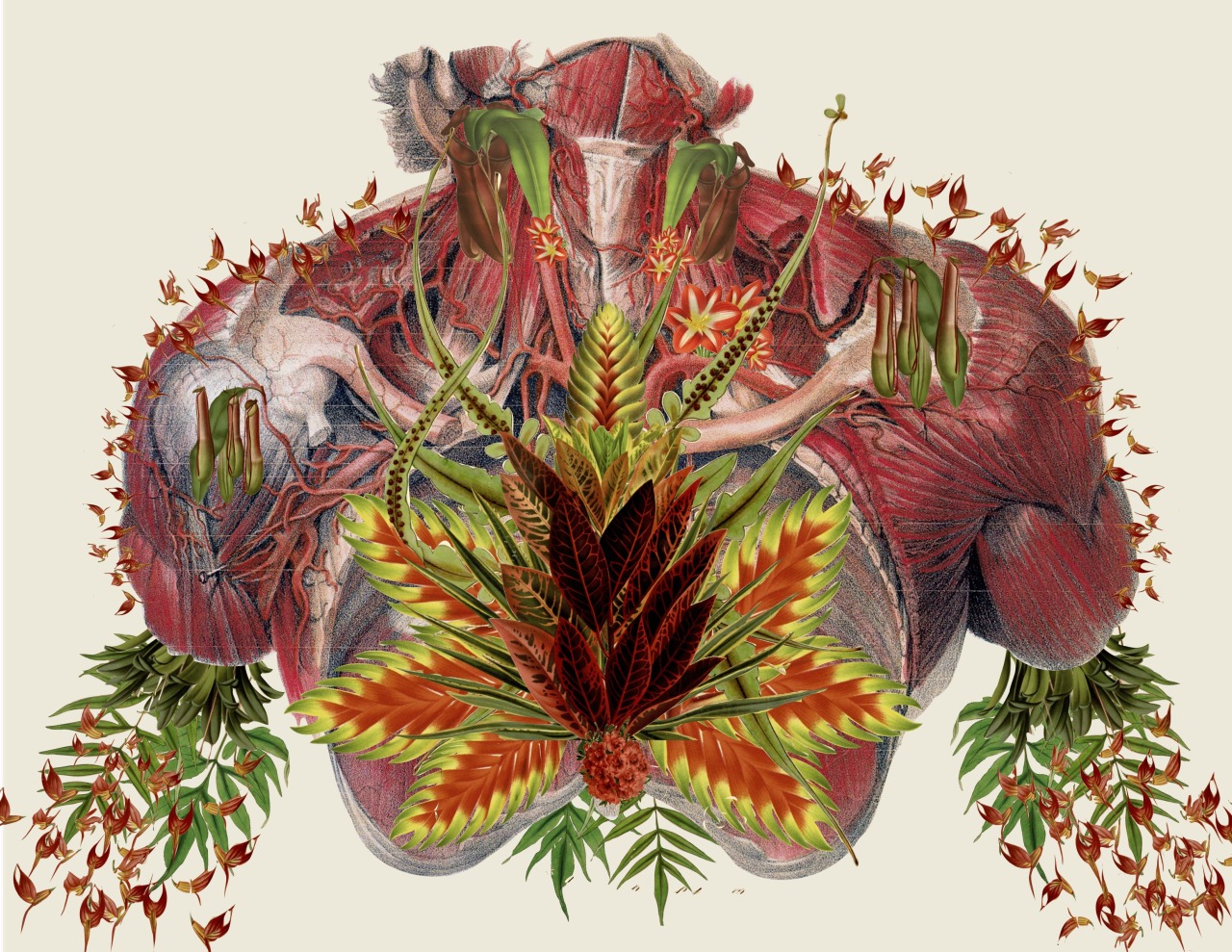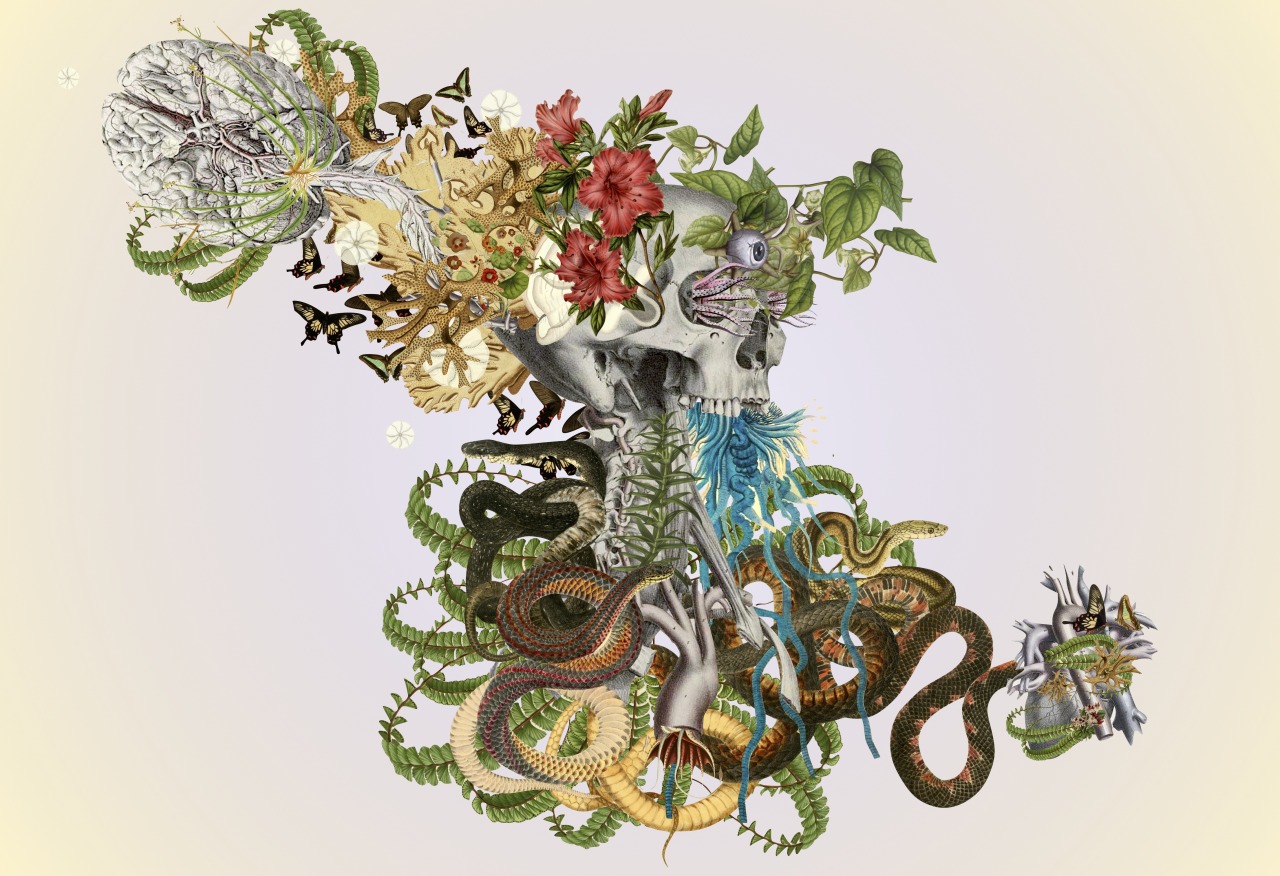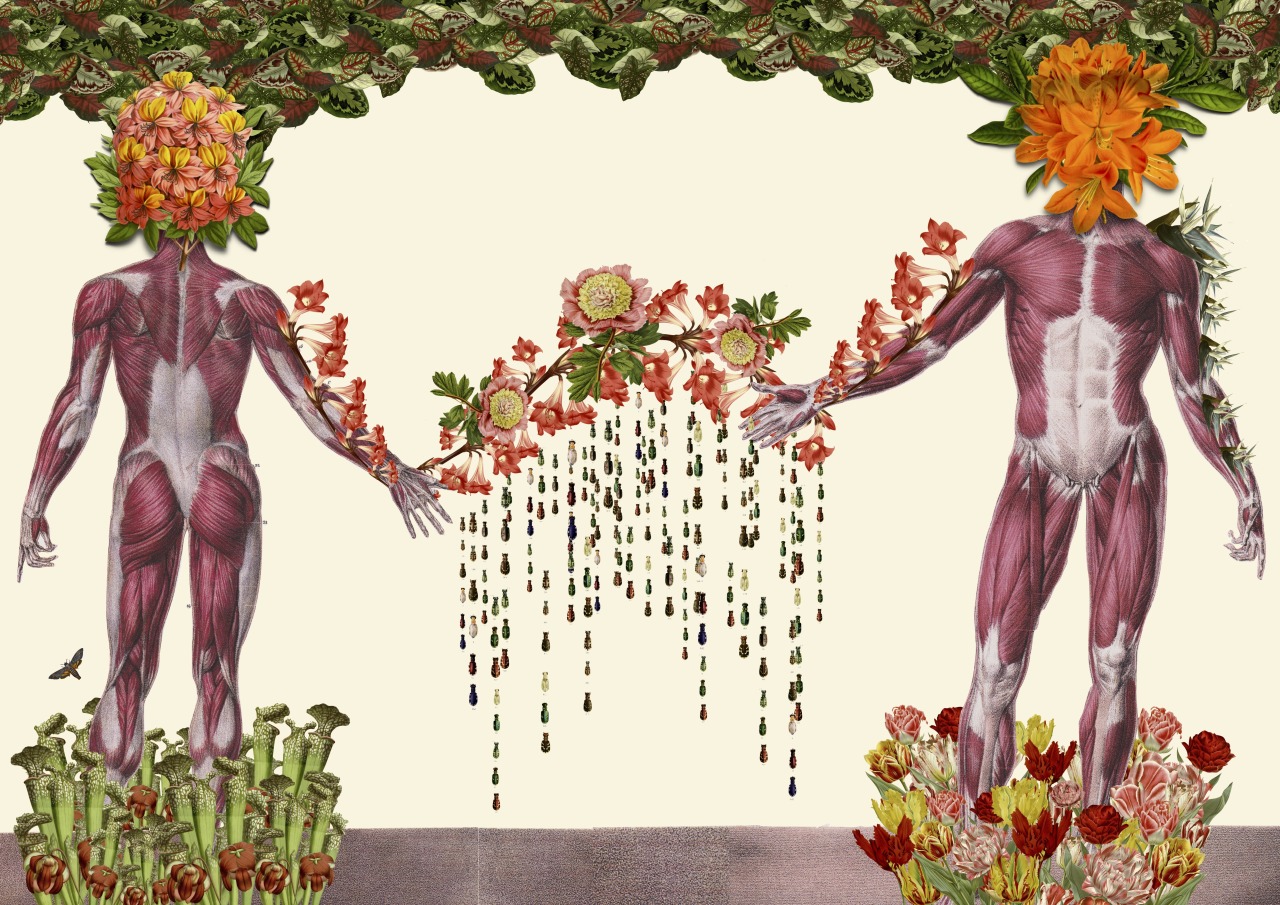 The Mysteries and Potential of the Human Body
His collage work, mostly a hybrid of analog and digital techniques, takes on a surrealist quality as human anatomy seamlessly intertwines with crystals, flowers, and feathers. Deeply moved by the mysteries and potentialities of the human body, Bedelgeuse's work revels in the relationship between humanity and nature.
Memento Mori
Throughout all of his works runs a distinct 'memento mori' (contemplation of the inevitability of death) that finds peace and reassurance in the organic structures of the body and the environment. While confronting tendons and bones on their own may be a chilling experience for some, Bedelgeuse places the internal mechanisms of the body in perspective alongside the natural beauty of plants and animals. In the context of butterflies and pansies, even the most deathly images of human anatomy seem peaceful, part of a wider organic whole.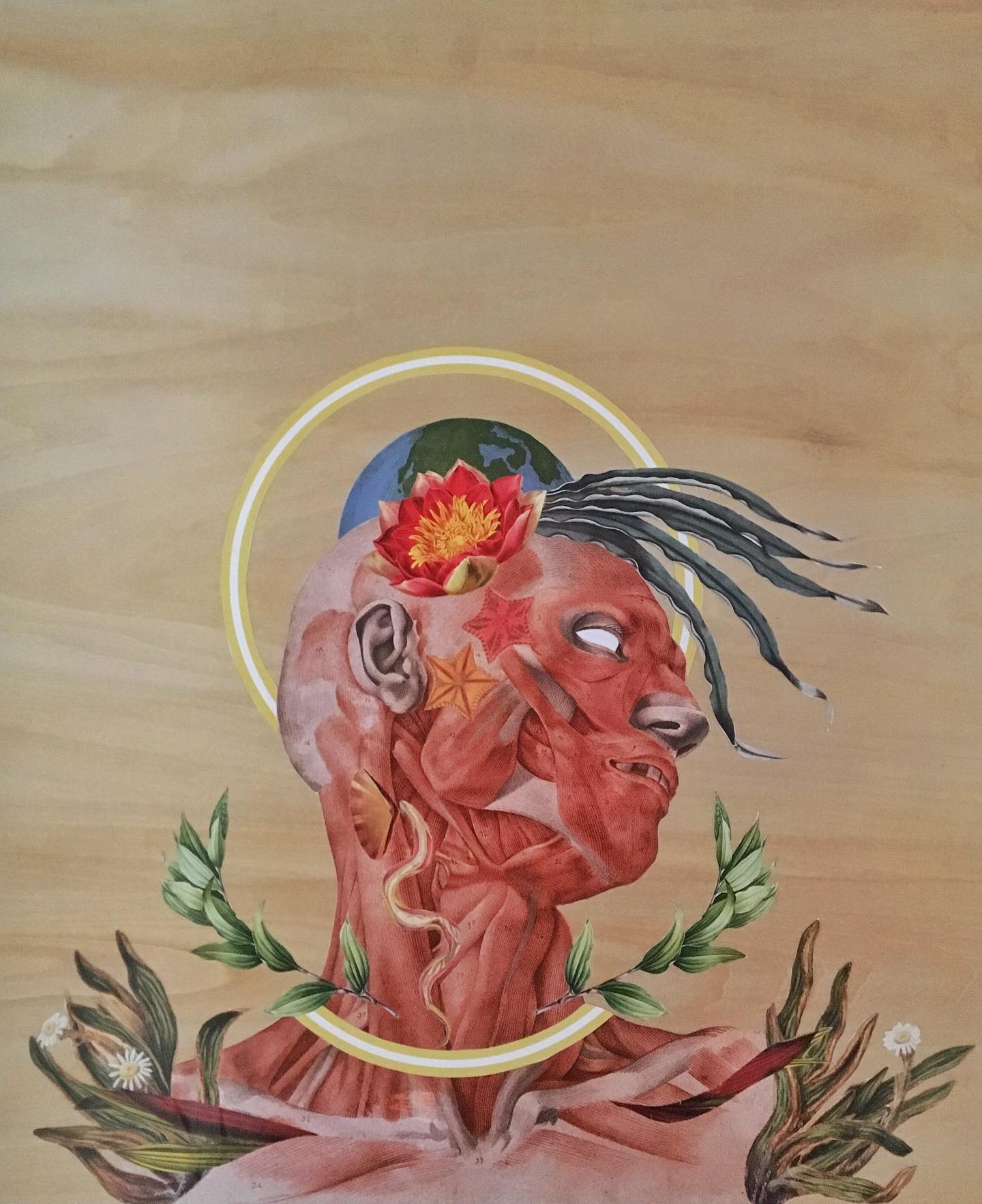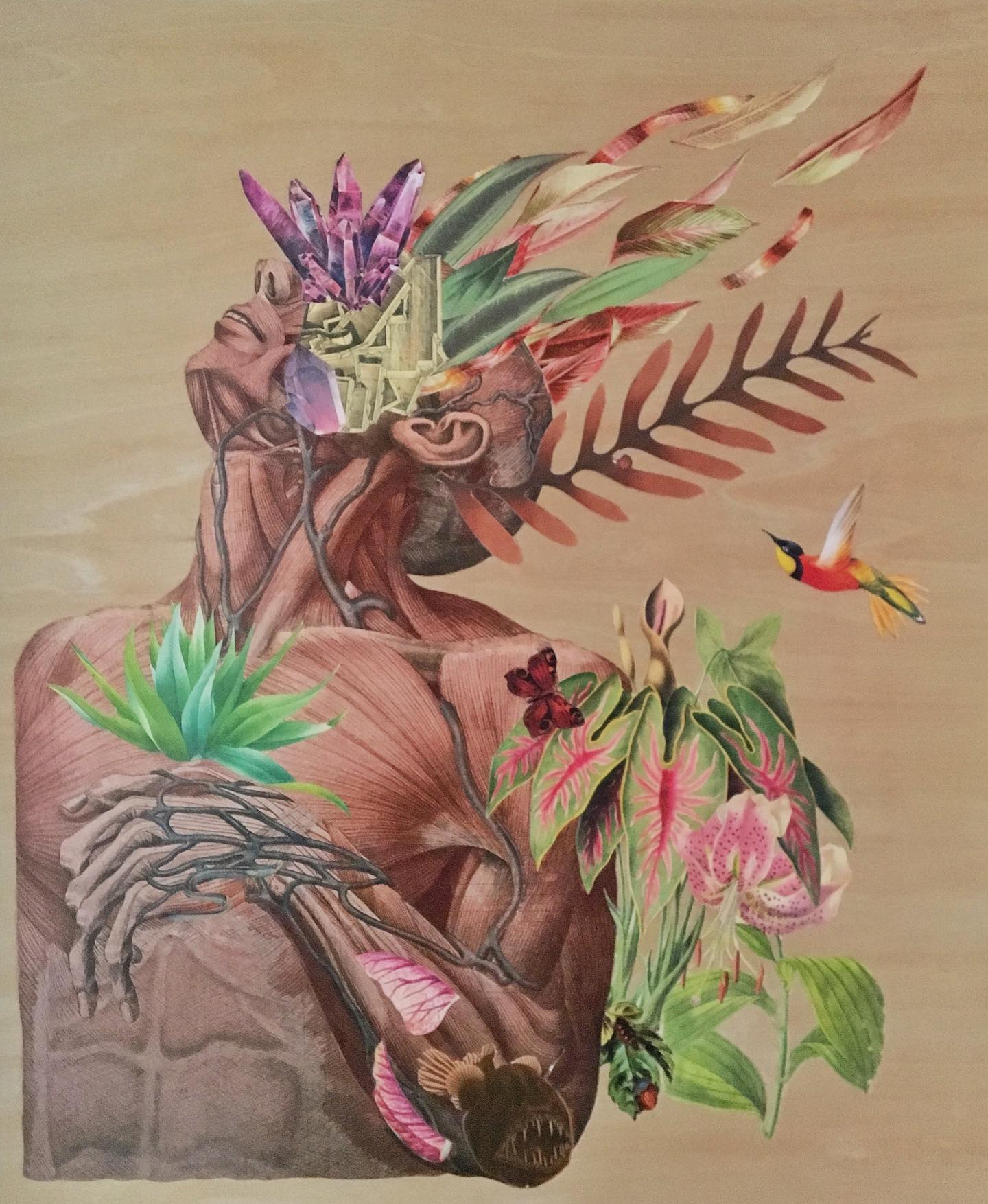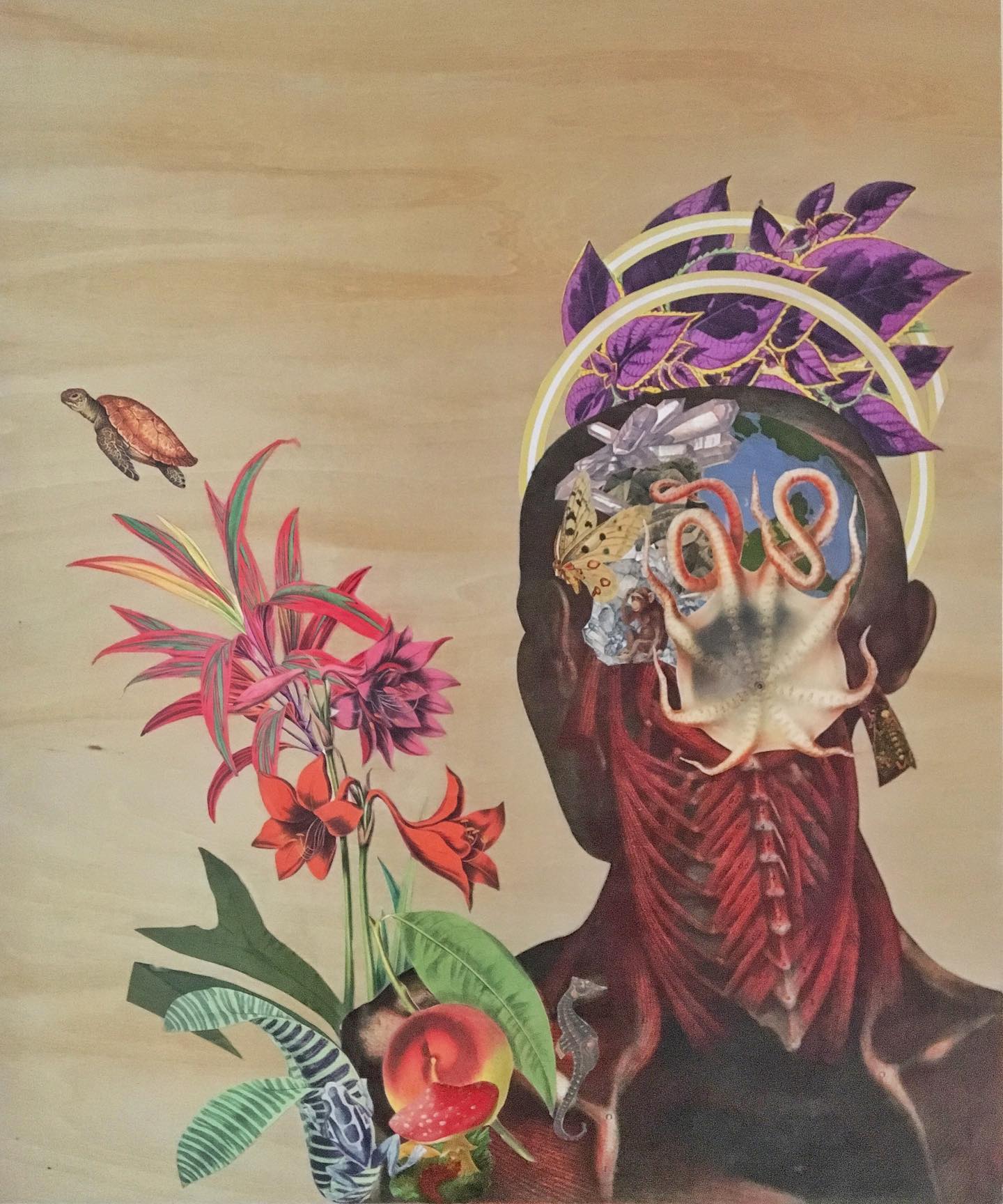 About Travis Bedel Aka Bedelgeuse
Bedelgeuse has lived in Pheonix, Arizona for most of his life. He started making art after discovering old black and white diagrams of the human body. He attended art school but dropped out after realizing that he had already honed his own style. "Everyone else around me was trying to discover themselves and just learning techniques," he said. "I know a piece is finished when I can just look at it and no longer want to tweak it."
You can discover more of Bedelgeuse's work on his Instagram page or pick up one of his art prints on Society6.