With one of the most hectic periods in the flower industry coming up, Valentine's Day, how do businesses cope with the pressure and dynamics that come with it?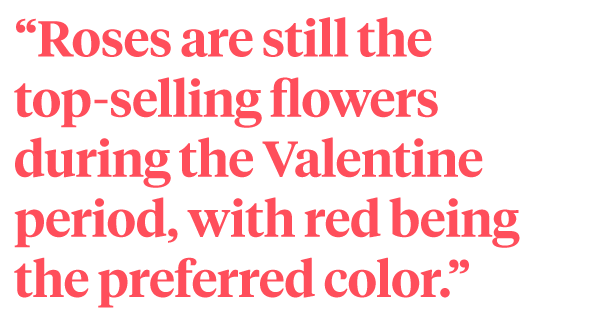 Three International Wholesalers
Here's what internationally renowned wholesale traders
Hukra
(Netherlands),
Jet Fresh Flowers
(USA), and
Van Vliet Flower Group
(Netherlands) say about their run-up to Valentine's Day, and which trends and shifts in popularity they foresee.
Which flowers have been top-sellers during Valentine's Day?
When diving into the traditional top-sellers for Valentine's day, you will notice that all parties simultaneously agree that the red rose is still a preferred beauty. "Roses are still top-selling flowers during the Valentine's period, with red being the preferred color," says Hukra. "This goes for every country that we export to." Jet Fresh Flowers agrees on that. They do add to that, that besides roses, their top sellers during this period also include gypsophila, peonies, spray roses, and of course Dutch bulbs, like tulips. Pre-made mixes and rose bouquets are also part of their top seller list in the second week of February. Van Vliet Flower Group sees "A huge collection of other Dutch flowers" being top-sellers during this festive period. Besides Freedom roses from Ecuador and Colombia, Explorer roses from Kenya, gypsophila from Ecuador, Dutch/Spanish rose Red Naomi!, and eucalyptus foliage from Italy we see our national red tulips being exported worldwide.
How do you deal with the run-up to Valentine's Day?
"Communication is key in the busy times of the run-up towards Valentine's day. We start by reviewing last year's sales and checking which day of the week it's Valentine's Day", says Hukra. The day of the week and the weather conditions can both impact sales. "It's important to always keep that in mind". And, of course, the COVID-19 pandemic plays a significant role in how people will behave on Valentine's Day this year. In the five pre-corona years, bad storms and weather made a major impact on sales for Jet Fresh Flowers. After having reviewed last year's sales, Hukra contacts their transport partners to make sure they can arrange transport on the preferred dates and sends out their offers to their customers. Hukra says that red roses have to be pre-ordered before a certain date so they can assure they have the right products at the right time. Jet Fresh Flowers explains that they never use historical information anymore because many of their clients don't want to make pre-bookings, as the market is always changing. Van Vliet pre-orders from Dutch grower farms in South America, for whatever they can pre-sell to their customers. Communication is the key in all of this, says Hukra. "Just like making educated guesses and risks to be in a good position to fulfill clients' needs", explains Jet Fresh Flowers, "It is very important to keep control of the whole supply chain" according to Hukra.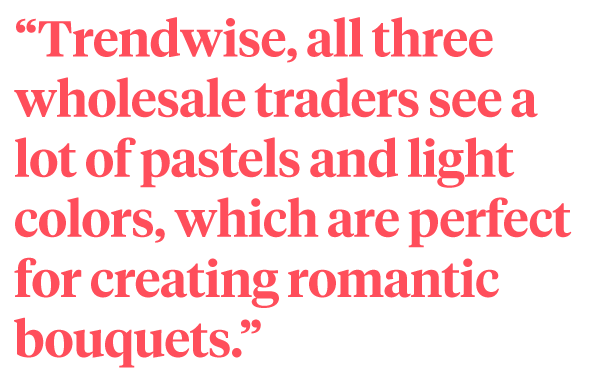 Do you notice any shifts in popularity regarding which flowers are sold more during Valentine's Day?
Traditionally red roses are in demand, but Hukra did see a shift happening, as they see a rising demand for other colors of roses like pink and fuchsia, and other types of flowers like Tulips, Ranunculus and Syringa. Jet Fresh Flowers also sees a popularity rise in other colors of roses, which are becoming more popular every year. However, reds are still king (or queen). "Tulips are actually aplenty in this time of year and they are bought in all kinds of colors, not only red," Hukra adds. Ten years ago, Van Vliet sold huge amounts of Dutch/African red roses. Nowadays it is mainly South American/African roses, which is a huge difference. They explain that another huge shift is that orders tend to come in later and later.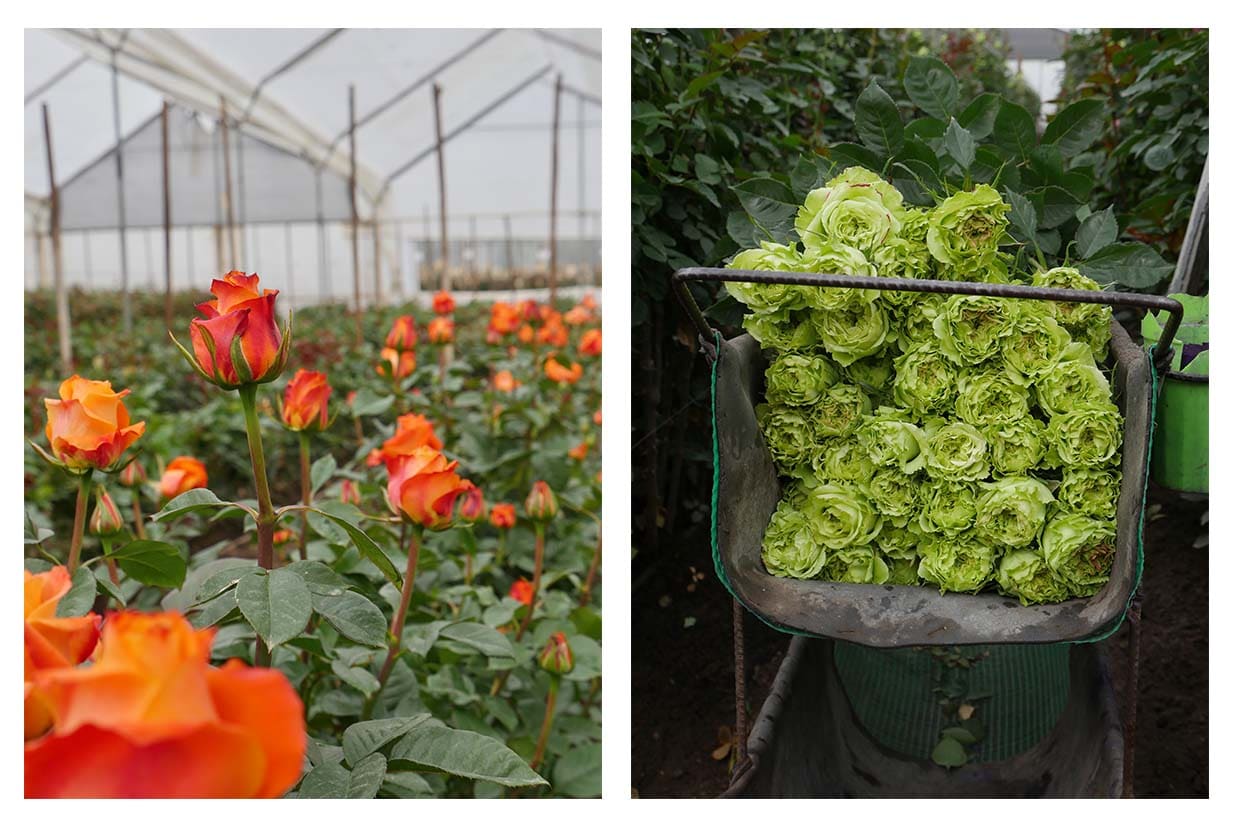 What trends do you foresee for Valentine's Day?
Roses are more expensive around Valentine's day due to worldwide demand, so Hukra sees that their customers are buying other types of flowers alongside roses to be more creative in arranging designs that differ from the traditional Valentine bouquets. Trendwise, all three wholesale traders see a lot of pastels and light colors, which are perfect for creating romantic bouquets. Next to that, dried flowers are a hot topic at the moment of which Hukra thinks might be carried through in Valentine's bouquets, combined with fresh flowers. Jet Fresh Flowers sees a lot of lowered speculations by clients and more online buying and through supermarkets, which have improved their quality and supply chain. Thus, giving the traditional florist more competition. However, nothing is more classy and romantic than a professional florist delivering a custom made bouquet.
Which flower would you like to see as a go-to Valentine's gift?
Hukra
would love to see more different types of flowers being sold for Valentine's Day. Exclusive types of tulips or ranunculus, for instance. "That would make lovely additions to this holiday's palette!"
Van Vliet Flower Group
agrees that tulips would be great, right in season, of high quality and affordable.
Jet Fresh Flowers
admits to being all about ROSES, ROSES, ROSES!