Valentine's Day is equivalent to the Super Bowl for florists, and this flower-filled holiday actually falls on Sunday this year. I'm sharing my Valentine's Day Tips for Florists, so you enjoy flowering this crazy holiday for years to come. My first Valentine's Day caught me completely off-guard, and I was exhausted for days afterward. We refer to this, don't-want-to-see-another red-rose-ever mental state, as the "event hangover".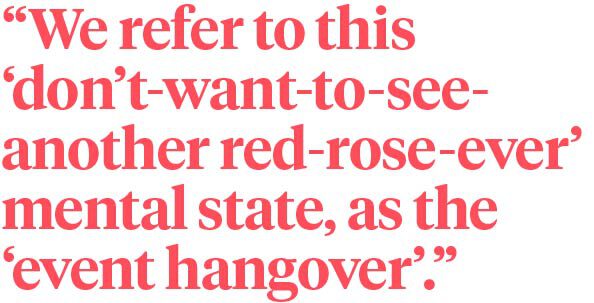 With some planning & prepping ahead of time, you can prepare yourself emotionally for what's to come, and get a head start before you're inundated with orders! The organization, along with efficiency is the key to pulling off a successful, profitable Valentine's Day in your home design studio. Here are some things to consider before you take your first order:
Valentine's Day Falls On a Sunday This Year
Will you be open? Will you offer delivery? Projecting sales for a Sunday holiday isn't something we deal with often as florists. This year, Valentine's Day falls on a Sunday and that alone can throw a wrench in your logistics. Decide if you're going to offer special holiday hours for Valentine's Day and if you're willing to go the extra mile with Sunday delivery. Be sure to charge for your delivery service, and take time to calculate your delivery fee ahead of time. This is especially true if you're hiring a delivery driver. You need to charge enough to pay your driver and make profit.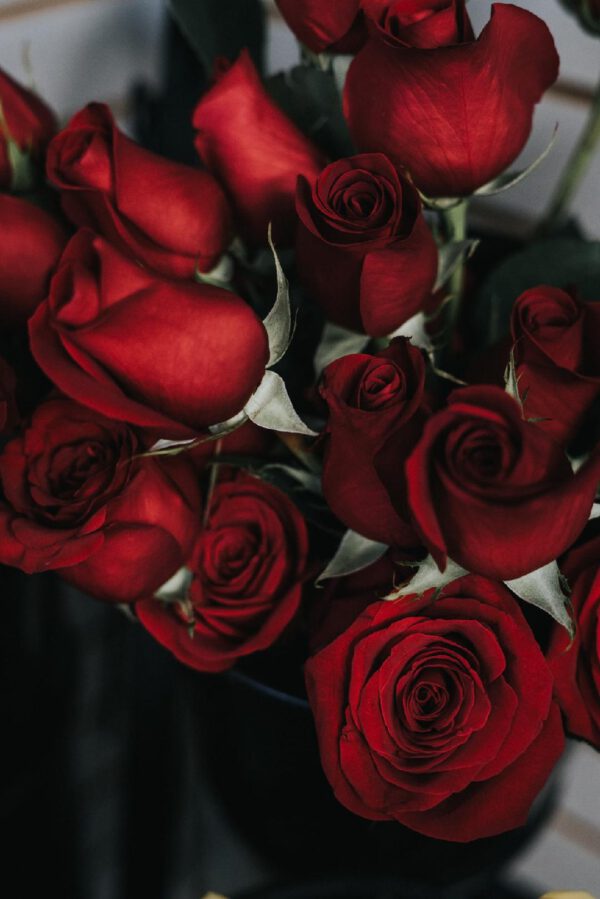 Men Are Notorious For Waiting Til the Last Minute
Trust me, on this one. Start planning now who will answer your phone, take orders, and do your flower deliveries. You're going to be busy designing, and you'll more than likely get a rush of men desperate for your help at the last minute! While pre-orders sound logical, don't expect it on Valentine's Day. You can offer it as an option, but don't be surprised or upset if no one takes you up.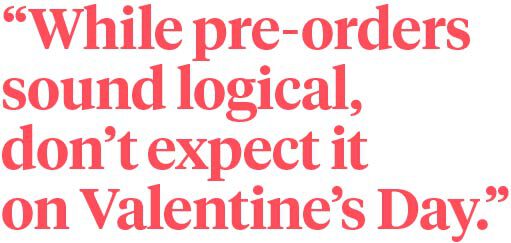 Have a clear order cut-off time, though, and keep an inventory of orders you've already promised. You'll more than likely have to stop answering the phone and taking any more orders at some point, and that's a good thing! You can use the help of a good business phone services to handle the large volume of calls.
Make It Easy To Order Flowers
Online flower orders are one of the fastest, and easiest ways I take orders in my design studio. Include clear instructions for your customers on how to order, and give your online ordering process a test drive. Your goal should be 2-3 clicks and they're done! Make sure your checkout process is functioning properly without any hiccups. You can even place a test order to be sure. Have designated shop hours to answer phone calls and have a simple process in place to take credit card payments over the phone.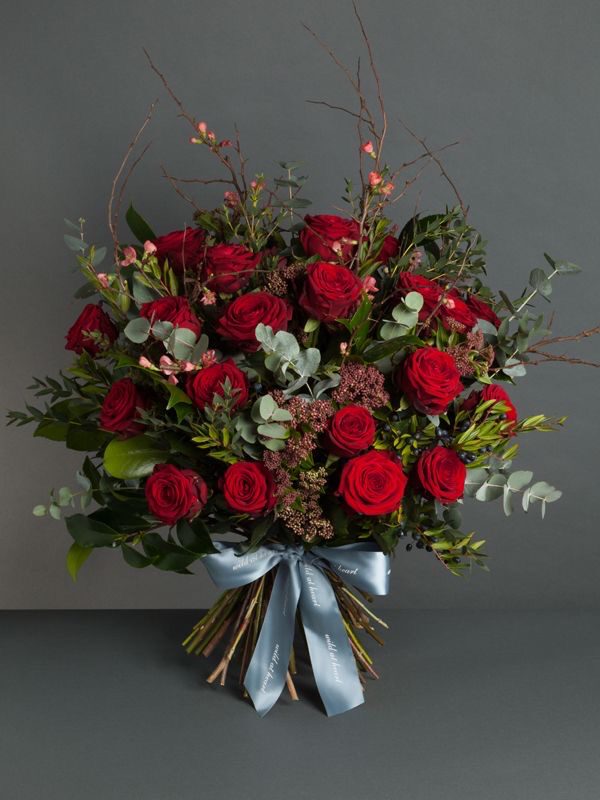 I keep a spiral notebook and a pen beside my phone the week of Valentine's Day, along with a schedule for the date/time/location I'm delivering. This way I can avoid overloading myself with orders, and create a delivery route that makes logistical sense. Otherwise, you'll be wasting precious time driving all over the place. Build-in some time to your schedule for issues like wrong addresses, recipients not being home, or getting lost! Have your contingency plan in place before you start taking orders. If you attempt delivery once, and you're unsuccessful, will you request your customer pick-up from your design studio? Have your processes in place so you're not caught off-guard and end up agreeing to a logistical nightmare! Guilty!
Keep Your Design Offerings Simple
Get your online shop in order now. Take beautiful, well-lit photos of your floral designs, and take the time to create your signature flower recipes along with the price points for each design. Print your recipes and have them handy at your design table. This can save you so much mental energy! Are you a one-woman-show, or will you hire freelancers to help? Depending on your revenue goal for Valentine's Day, project how many arrangements you can reasonably design and deliver in a day. Keeping your offerings simple will keep you sane, and make the decision to buy from your studio easier for your customer!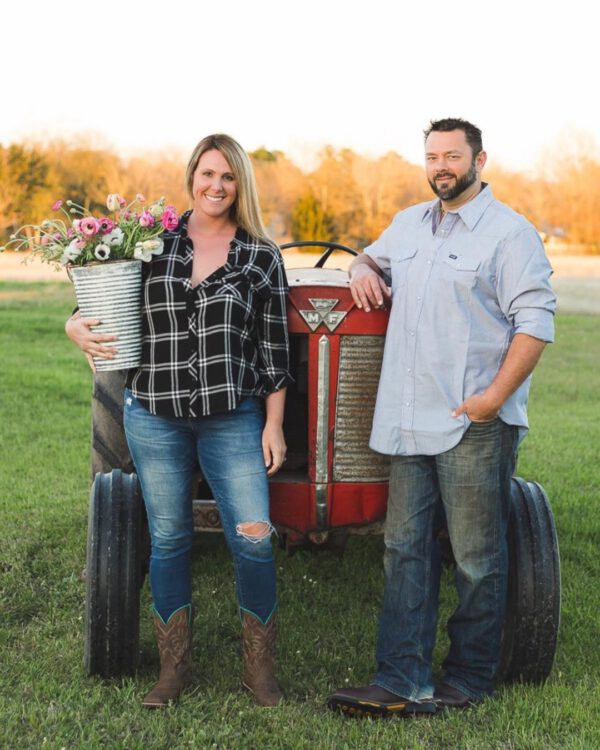 Cristin & Jerry