Han Fokkink is both a grower and a florist. These two professions complement each other because he grows some of the flowers that he is unable to get in the perfect quality he desires: zinnia and rudbeckia. His story is special, just like the images that top floral photographer Paul Heijmink took of his flowers.
Passionate About Summer Flowers
During the conversation with Han Fokkink, it becomes clear that there is more than one reason for him to grow his own summer flowers. Han:
"First of all, I am passionate about summer flowers in general, and I have loved zinnia ever since I was a child. I come from a family of farmers, and when I was 12 years old, I started to grow my own flowers. Summer flowers are so nice to grow!"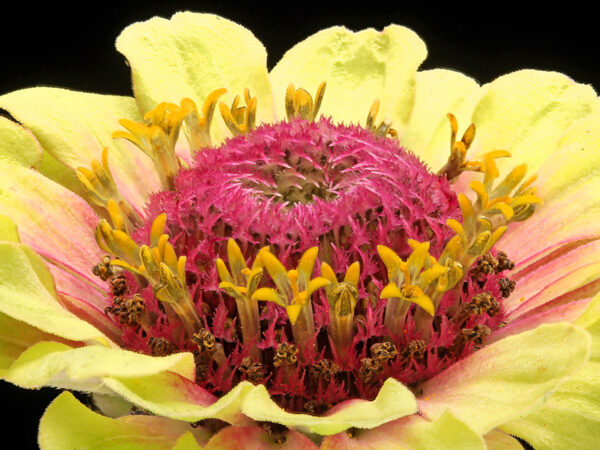 "The second reason has to do with the shelf life. In the flower auction, and with most exporters, these summer flowers are stored in the cold rooms, whereas they ought to be kept in a non-refrigerated warehouse. They are quite vulnerable and will degrade fast in cold conditions. When I grow them myself, I do not have this problem. I even sell some of my flowers directly to wholesalers."
Why Zinnia and Rudbeckia?
This photoshoot by Paul Heijmink showcases zinnia and rudbeckia. Why these two flowers? Han:
"Zinnia is obvious, they have always been my greatest love in flowers. I use them a lot in my shop. There is a whole spectrum of colors to pick from."
"Rudbeckia is also a favorite. I like the color so much! I am crazy about color anyway, so these flowers make me happy. You see them quite a lot in English gardens, lovely."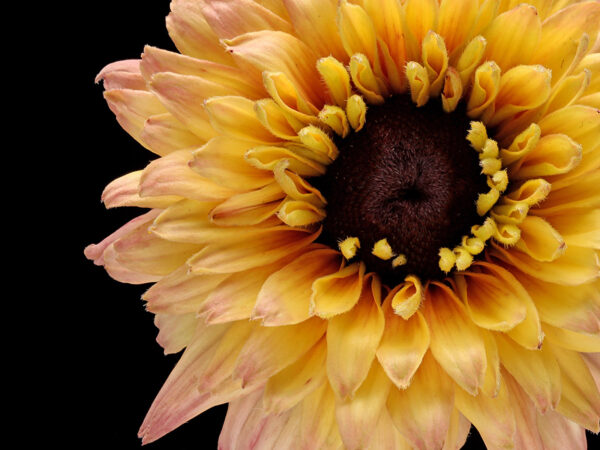 Final words from Han:
"It is a pity that the diversity in cut flowers is decreasing, especially in the range of summer flowers. Better knowledge about storage and treatment with auctions and wholesalers would improve the shelf life of this product group, resulting in a better image, more willingness to grow and innovate summer flowers, and therefore a wider assortment. That would be nice."
More Rudbeckia Photos by Paul Heijmink
Paul Heijmink - Born and Raised Among Flowers
Photographer Paul Heijmink was born and raised among flowers and works at the flower auction in Ede. The combination of product knowledge and his special way of photography results in unique product photos that are characterized by great sharpness and clarity.
"Part of my portfolio are several large companies in the floriculture industry such as Marginpar, Bloomingdale and Cooperativo Del Golfo. In addition, his portfolio consists also of products from top growers in the Netherlands: Gerbera United, Holstein Gerbera, Dick Alderden Verse Rozen, Mediaverdi and others."
A Colorful Social Feed to Follow
On the Facebook page of @bloemenfotografie by Paul Heijmink, you find a good impression of the quality of the images. A visit to the Facebook page is recommended for the true flower enthusiast. Join 48,000 other mutual flower followers and reach out if you are interested in quality product photography!