Yamile Bulos, a passionate Mexican floral designer has surpassed her own floral expectations and has created a very rocking Rock 'n' Roll themed flower installation. Mixing tones of black and red, the result is a fascinating LP flower installation that stole the attention of all the guests. And Fleuramour in Belgium is beyond excited to be able to use these images as their visual.
Yamile Bulos Floral Designer
The skilled floral designer based in Los Cabos, Mexico works in a company called 'Aria Verá Floral', a floral studio dedicated to decorating all kinds of events in Cabo. Yamile Bulos proudly shares that her sister companies are Del Cabo Event, Yaya Rentals, and Del Cabo Weddings; specialized in the production of massive events, decoration for smaller/private events in hotels and villas, rentals and decor, and entire wedding planning services from start to finish respectively. So it's not a surprise that her design shines on the poster of Fleuramour. The biggest international floral design event in the world.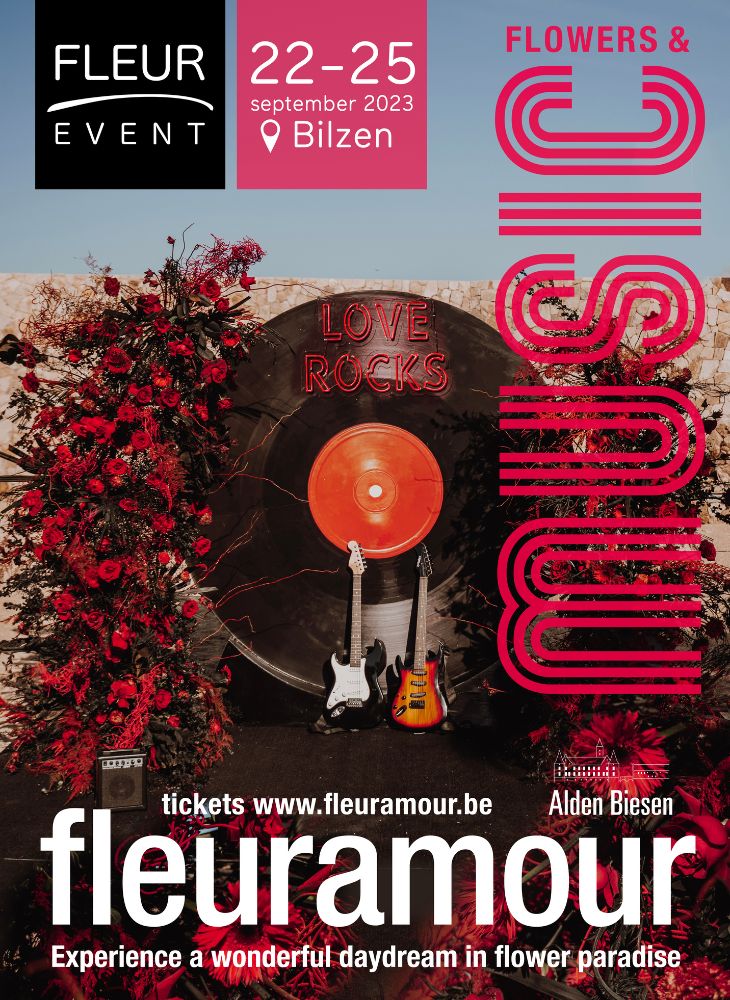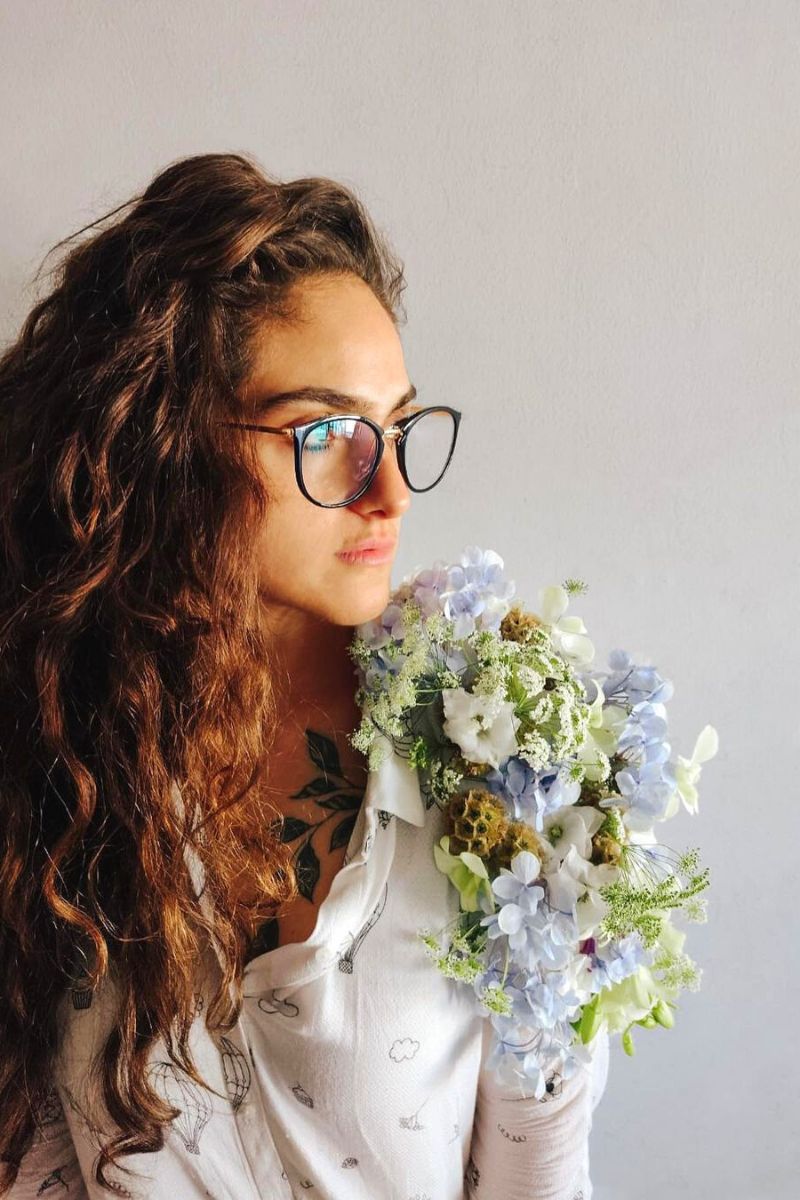 Yamile Bulos, with a passionate background in floral design, shares how this installation which includes an LP (long-play disc) has been one of her favorites up until this moment given the amount of inspiration and creativity she was able to work with from within herself.
Creating Flower Magic for a Special Client
In December 2022, one of Yamile's most special clients asked for her and her team to create a striking and strong floral decor event with the theme 'Rock 'n' Roll'. Regarding the floral installation, the main colors that were used in the entire party were black and red. From becoming private birthday parties, they later became very large festival-type parties and, above all, themed parties.
"I was greatly inspired by all the songs that played in the sound check of great rock bands such as The Rolling Stones, Pink Floyd, and Guns n' Roses (some of my all-time favorites)."
Yamile Bulos and Aria Vera Florals Were in Charge of Creating the LP Floral Installation
Both Yamile Bulos and Aria Verá were in charge of the floral design project that took place in Los Cabos. Regarding the creative process, she knew her client wanted to use a giant LP, so Yamile thought it would be nice to 'frame' it in some way since it was also going to be used as a photo opportunity.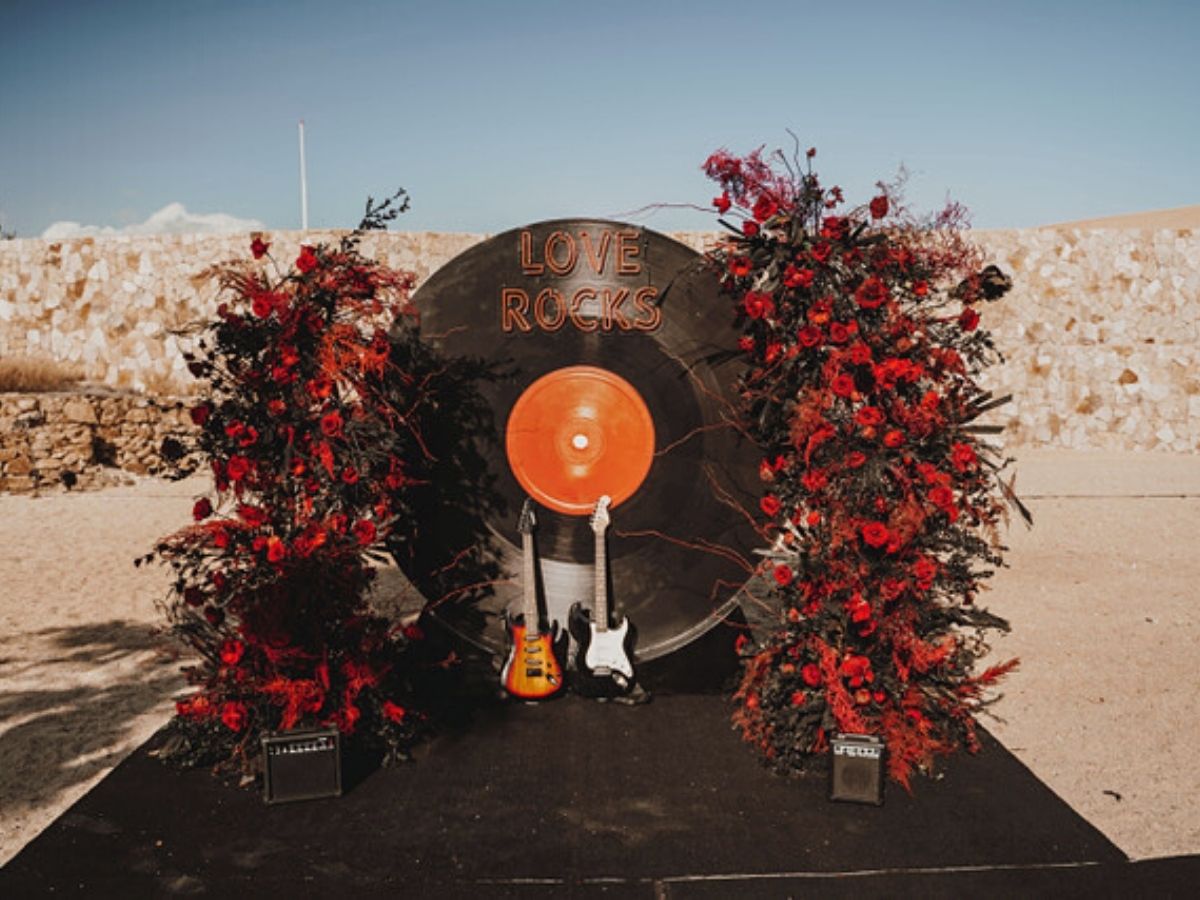 Yamile wanted to create something out of the ordinary, not only using red roses or black structures but daring to mix many textures to create a bold, wild environment, just like what Rock 'n' Roll is. The floral designer even experimented and went beyond her imagination to paint some materials to make it even more amazing.
Yamile Bulo's Choice of Flowers for the Installation
For this installation, Yamile's choice of flowers (with different shapes and textures to give the arrangement dynamism) were red roses (specifically black magic which is a darker red and velvety), red gerbera spider, 'golden thread' which looks like spaghetti or noodles painted with red, curly willow (painted black like tropical palms but trimmed in different ways), black dry bird leaf (Galatea), and many types of foliage such as camellia, myrtle, and lace also painted black.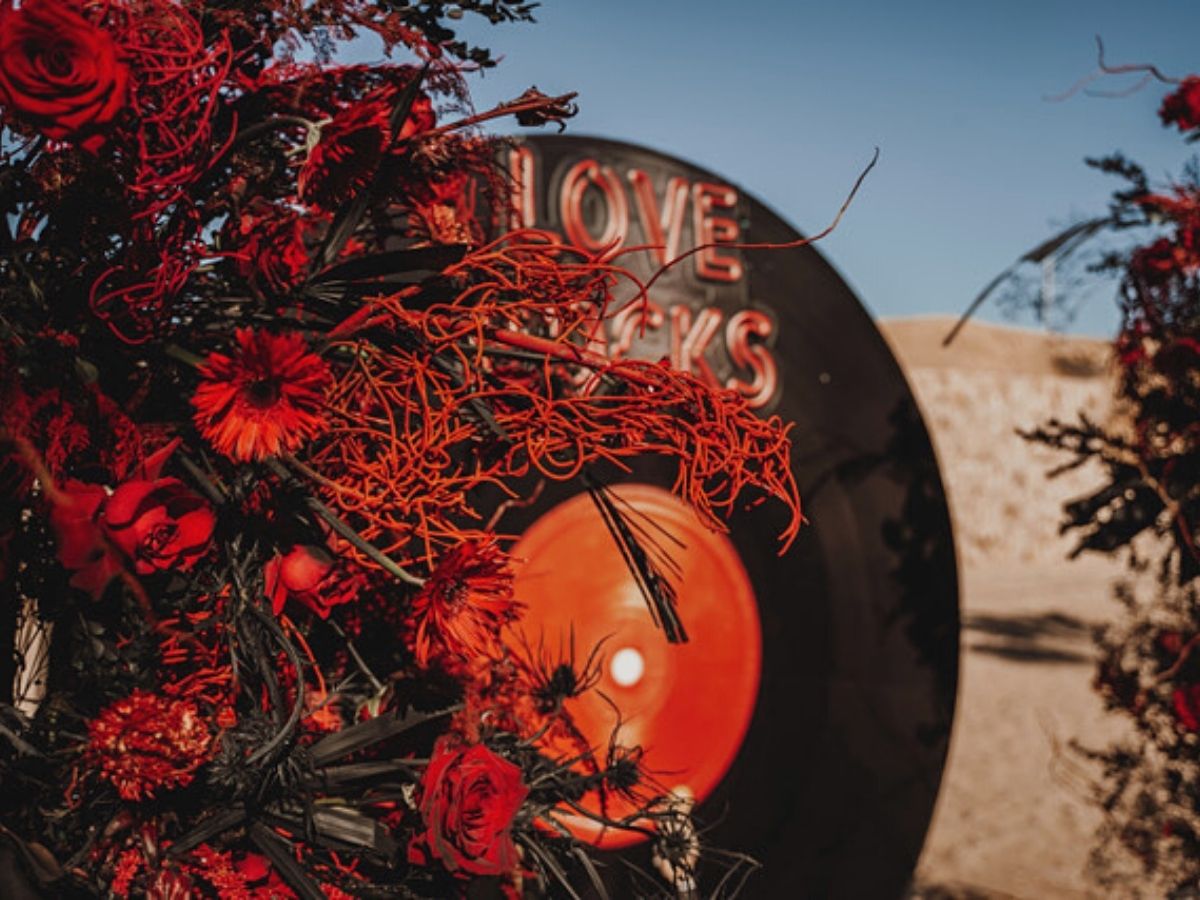 The composition was not previously designed nor was there a sketch, it was the music itself that inspired Yamile to start placing the flowers and directing her team of florists. Around it was the assembly of furniture in tones of black, red, velvet, and animal print. Flowers in the installation were put flowers at different levels and grouped together to give a greater impact.
Where Did Her Inspiration Come From?
The LP record had the words 'Love Rocks' written on it, becoming a secondary source of inspiration for Yamile Bulos. For her, the phrase holds an incredible amount of truth and made her feel extremely grateful for being able to work on something that she truly loves and is passionate about. Yamile is a true believer that love can take you to unexpected places, go beyond limits, and enjoy life to the fullest.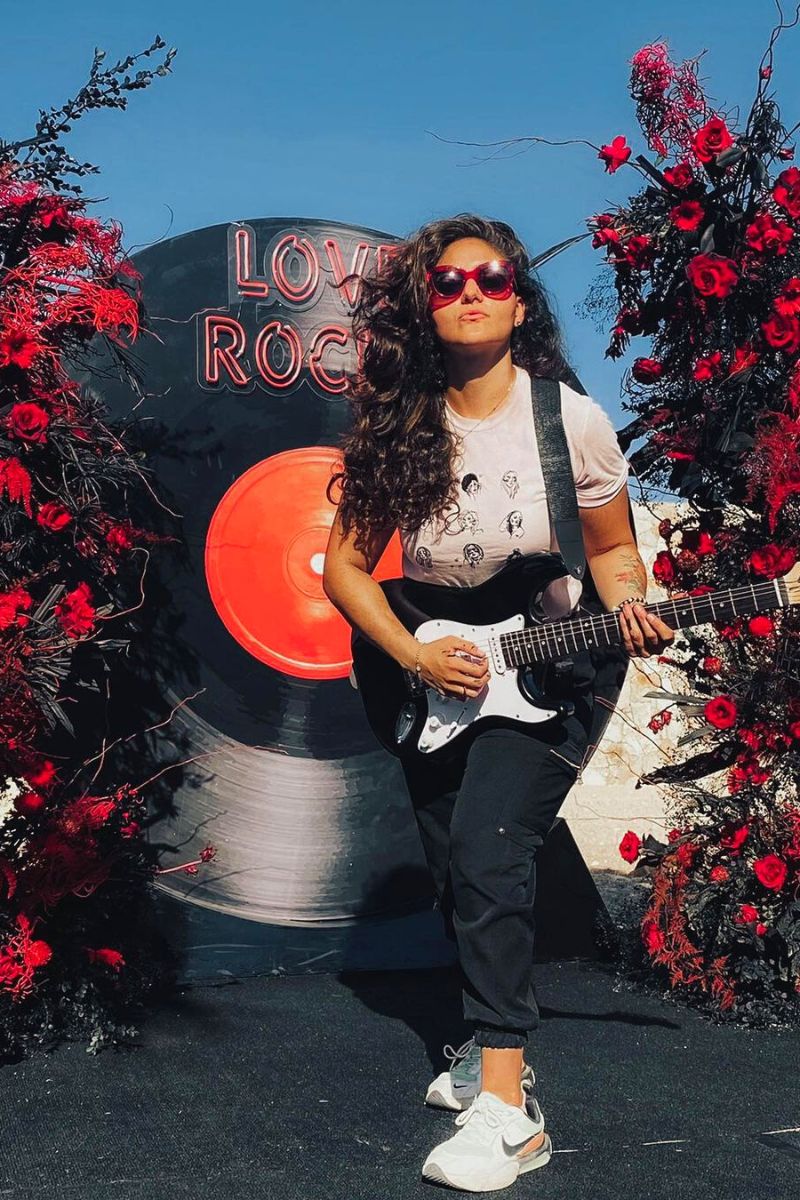 On the other hand, she really likes this musical genre too, so not only did Yamile capture the theme of the party, but she mixed it with the passion and love she has for flowers. Above all, her personality is just like this musical genre and the musicians of these bands — daring, rebellious, crazy, and passionate. Memories from her past allowed her to fuse her greatest passion, music, and flowers.
Team Work That Made the Dream Work
For Yamile, working as a team is incredibly important because she strongly believes that every one of the people she works with has something amazing to bring and create in the floral installations they design. She proudly shares that the team was a super important part to be able to do the LP Rock 'n' Roll installation and she wouldn't have done it without her great team of florists.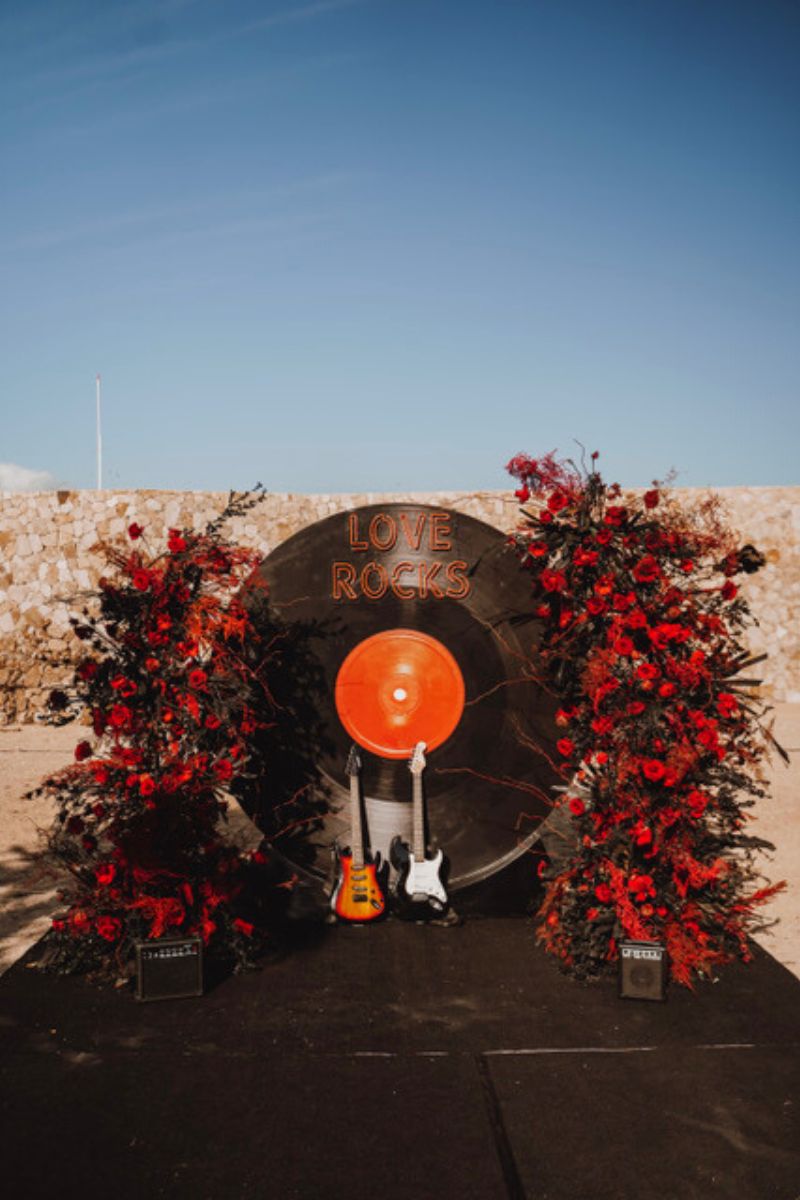 The beauty of floral design is the ability to create whatever you want, in a different array of colors as well. What is there not to adore about flowers and floral installations such as this one? So save the date! 22nd to 25th of September Fleuramour will take place in the castle of Alden Biesen in Belgium. And the theme is Music. Let's make this a rocking event.