Fallen Leaves
Can you imagine that moment when in the fall season the leaves start falling and they pile together? They don't call it 'fall' for anything! That was the inspiration for my design.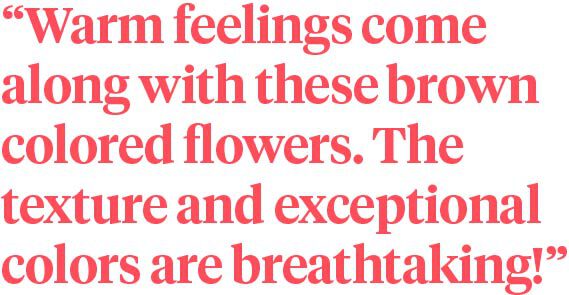 It's All in a Story
These days it's important to tell a story with your design. Emotions and feelings have become a significant part of your arrangement as a florist.
With these exceptional colors of the lisianthus and chrysanthemum I used, warm feelings come along. The brown colored flowers of Montana Lisianthus, such as the Lisianthus Alissa Brownies and Lisianthus Alissa Champagne, really took my breath away. The chrysanthemum Saffina Dark and chrysanthemum Vienna Copper are my favorites at the moment. The texture of these flowers is amazing. And it has to be said: the quality is perfect!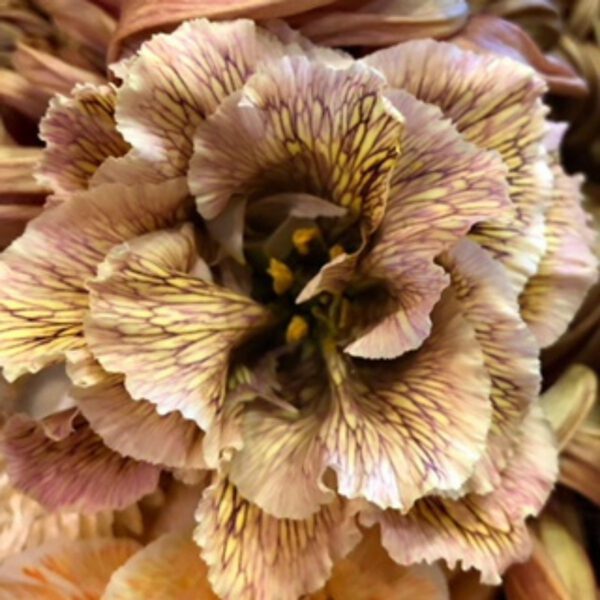 In This Design, Autumn Comes Together
"The autumn mist spreads its veil over the still water swamp. At the edge of the pond, lisianthus and chrysanthemums reveal their brown colors with notes of static pink and powdery salmon accentuated by silent ochres. When the calm summer takes his flight, autumn has arrived."
-Damien Thuaud