How do you inspire wedding planners?
When the wedding season is finished the work starts. It is important for wedding planners to be prepared for the season what is coming up. I was part of a wedding event a few weeks ago with the name Discover Destination Wedding Maratea (DDWM). This was organised by Mariangela de Biase and Sabrina Cannas, the creators of DDWM. And i can say; it was a very good experience! These good experiences are under the supervision of the dream architect Angelo Garini, together with Stefania Arrigoni (Associazione Wedding Planner). They invited Diana Da Ros and Giovanna Ceccherini to give lectures about all different aspects of the wedding events. Next to all this there were masterclasses about several things. Most important for me offcourse; the workshop about flowers!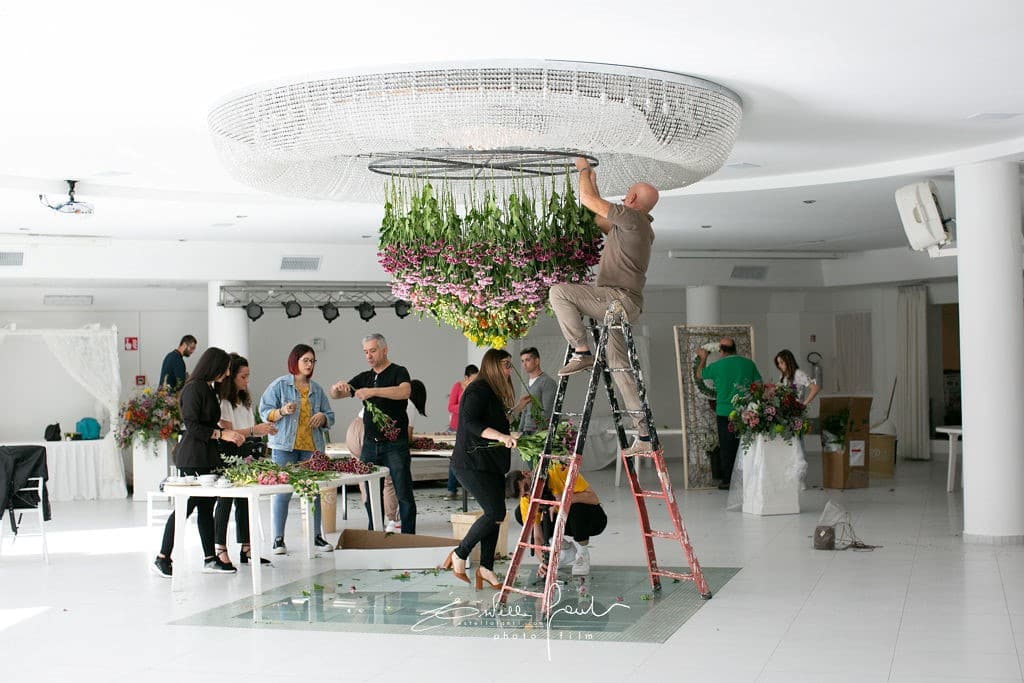 What is wedding style?
In the wedding segment there is a certain style that is become 'normal'. I understand now a lot more why this is. Did you know that because of the paintings in cathedrals that most wedding designers prefer white flowers? It has in the first place to do with serenity but also with the busy backgrounds. And that most priests tell wedding planners that it's not allowed to put to many colourful bouquets in a cathedral? Some issues that i never knew.
Different wedding style
But if you want to show people a slight different other wedding arrangement it is possible to do that on a wedding event as in Maratea. Marco Introini and Nicola Puricelli did a great job to decorate a wedding event different, and with another choice of flowers then the traditional flowers. With the help of wedding planner Michele Squeri and photographer Estella Lanti everything went great and is photographed marvelous.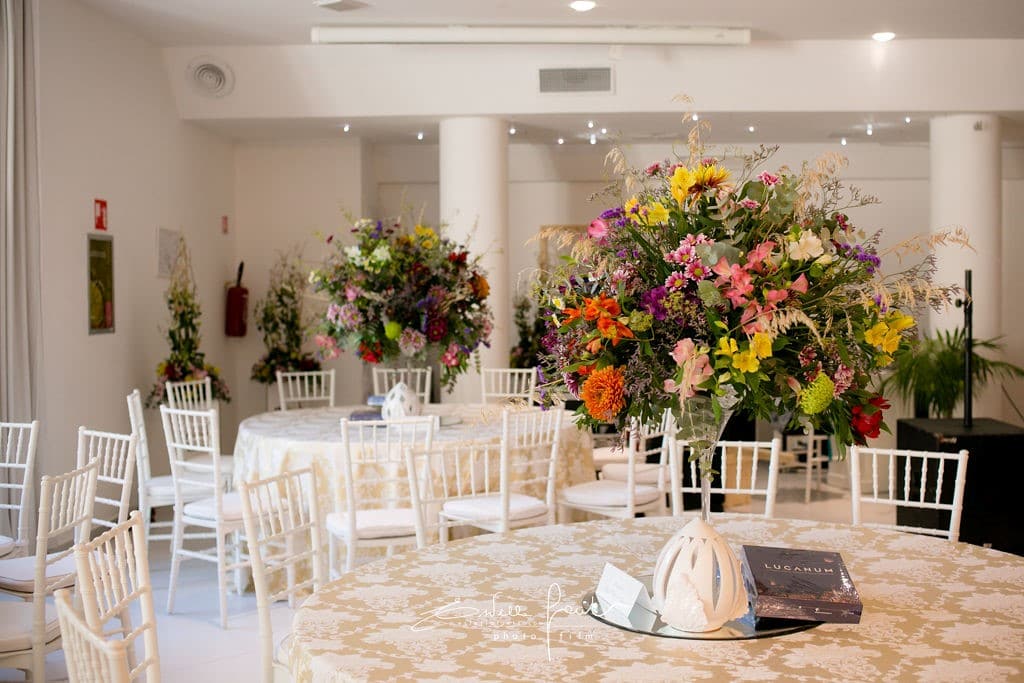 Do you dare?
In a country as Italy where fashion, luxury and design is so important. People liked the flower arrangements who were different than the usual. What do you think? Do you dare to organise a wedding in Maratea style?