The universal gift of Christmas lies in the precious time we all get to spend with family and loved ones. It is a celebration that truly deepens our thoughts on our relationships with the people around us and creates connections within communities worldwide. It is, at the same time, the perfect momentum for personal introspection and soul-searching endeavors. The world moves too fast and it's so easy to get lost in it. These special Christmas trees speak their own language
Christmas Trees
Finding out who "I am" is the first, most important step in connecting truthfully and meaningfully with the people around me. I am... the emotions I feel, the struggles I have, the choices I make, the colors I love. I am the source of my own abundance in life. I am connecting stories, I am loving the people who love me, and I am the resource of my own life being lived to the fullest.
This Christmas installation will invite people to get lost in their own emotions in order to rediscover their inner beauty. The installation transcends its own size and decorative value and aims to uplift the spirit of all those who pass by it, stop to admire it in awe, or use it as a meeting point to see their loved ones and friends. Colour is the strongest common language we all humans speak on this planet and it is a fantastic element that creates a connection between the physical space where it exists to the metaphysical symbolism of personal perception and emotion. Colors don't just color up our life, they also brighten our spirits. It is the reason I have chosen to center this design around a play of color combinations that innately unifies people by transporting them into a new dimension.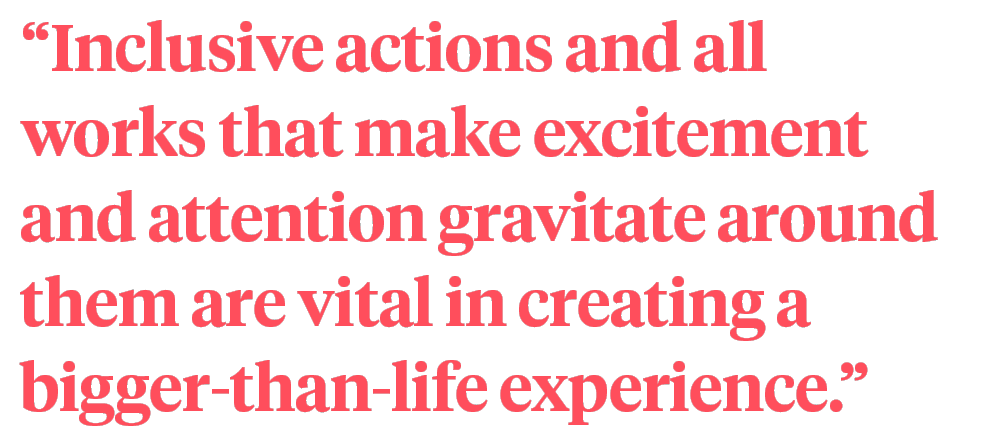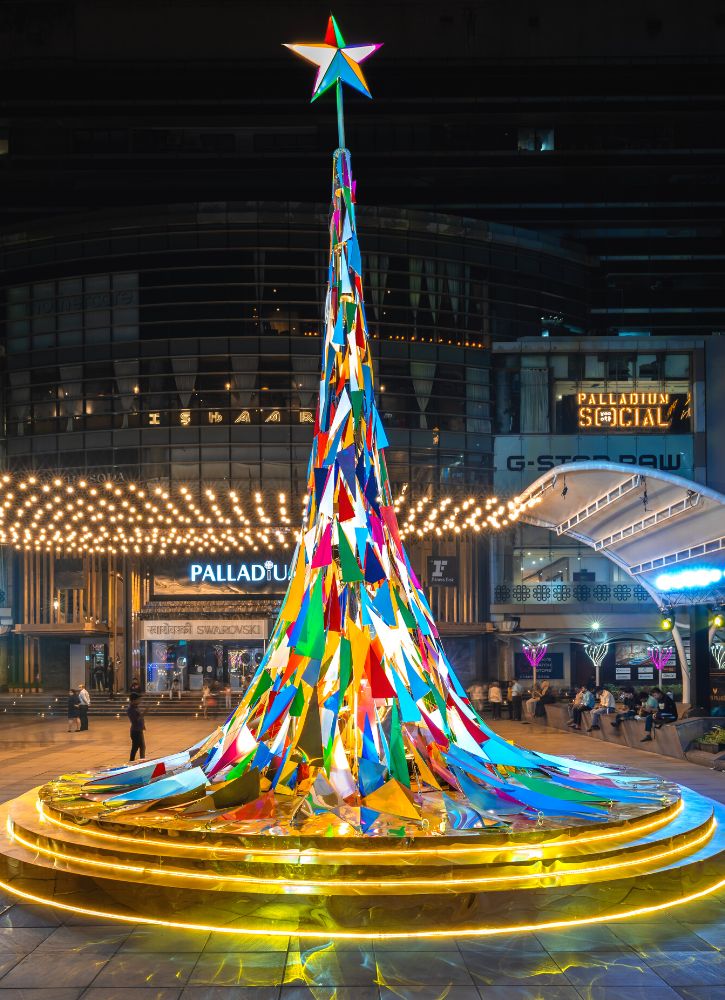 Once you stand in front of the tree, you feel Christmas as you imagine it and you envision yourself celebrating in an abundance of love, joy, and happiness.

Winter's Secret Beauty Christmas Tree
In the Market City Kurla Mumbai, I made a winter installation in 2020. Inclusive actions and all works that make excitement and attention gravitate around them are vital in creating a bigger-than-life experience. They simply bring people together in the most unique way, touching each heart and enhancing the feeling of belonging, at the same time.


Synopsis of This Christmas Tree


The formation of each unique snowflake is a beautiful metaphor for the human spirit. Each individual snowflake follows slightly different paths from the sky to the ground and thus encounters slightly different atmospheric conditions along the way. This journey transforms them into a fantastic one-of-a-kind alignment of water molecules to reach a final stage resembling everything from prisms and needles to the familiar lacy pattern.
The human spirit follows a similar pattern. We each meet our own adversities, joyful moments, and milestone challenges, and in the midst of whichever conditions we face, it is the uniqueness of the human spirit that always prevails.
Winter is a time when we always look back on what has happened and hope for a chance at a new beginning. It is a time of celebration, of aiming to do only good, and of an introspective journey inside our individual souls. 2020 has been a year that completely shocked the entire world, yet it also taught us the important lesson that the human spirit is an enormous resource that we must always cultivate and nourish.
Just like snowflakes, we are all unique, and probably more than ever, this winter is the perfect moment to celebrate and embraces our inner beauty. It has proven time and time again to be the only inexhaustible source that pushed humankind forward toward a better future.
A Dary Color Palette
This mysterious color scheme made of blue in a combination of a snowy white background with bright and bold pastels as aqua, and butterfly accents prevail the right set for a 2020 Xmas Scene. Its shades of gray and blue give us the feel of being surrounded by a comforting winter landscape and a nurturing scene of the outdoors. This unique and pleasant color combination may emphasize environmental consciousness which can easily be related to nature and sustainability with a clean and sophisticated look.