When It's hard to find some words, flowers say a lot...
Funeral flowers and First of November flower pieces are an important segment for the florist. On the 1st of November, we remember the people we love and visit them at the cemetery with flowers. One family makes the choice to have an intimate and small arrangement, that gives a feeling of sweetness, others want it to reflect the scale of their sadness. So it can never be big enough.
Red Roses for All Saints on the 1st of November
In many countries, the color red is a symbol of love. The Porta Nova Red Naomi is the perfect rose to say love never ends. For me, it's a rose you can use mono, and that gives power to your flowerpiece.
The Porta Nova Red Naomi roses are of very good quality with a big head and a long shelf life. I have worked with these roses from grower Porta Nova for many years now, and I was never disappointed. The rose has many petals and opens unexpectedly beautifully.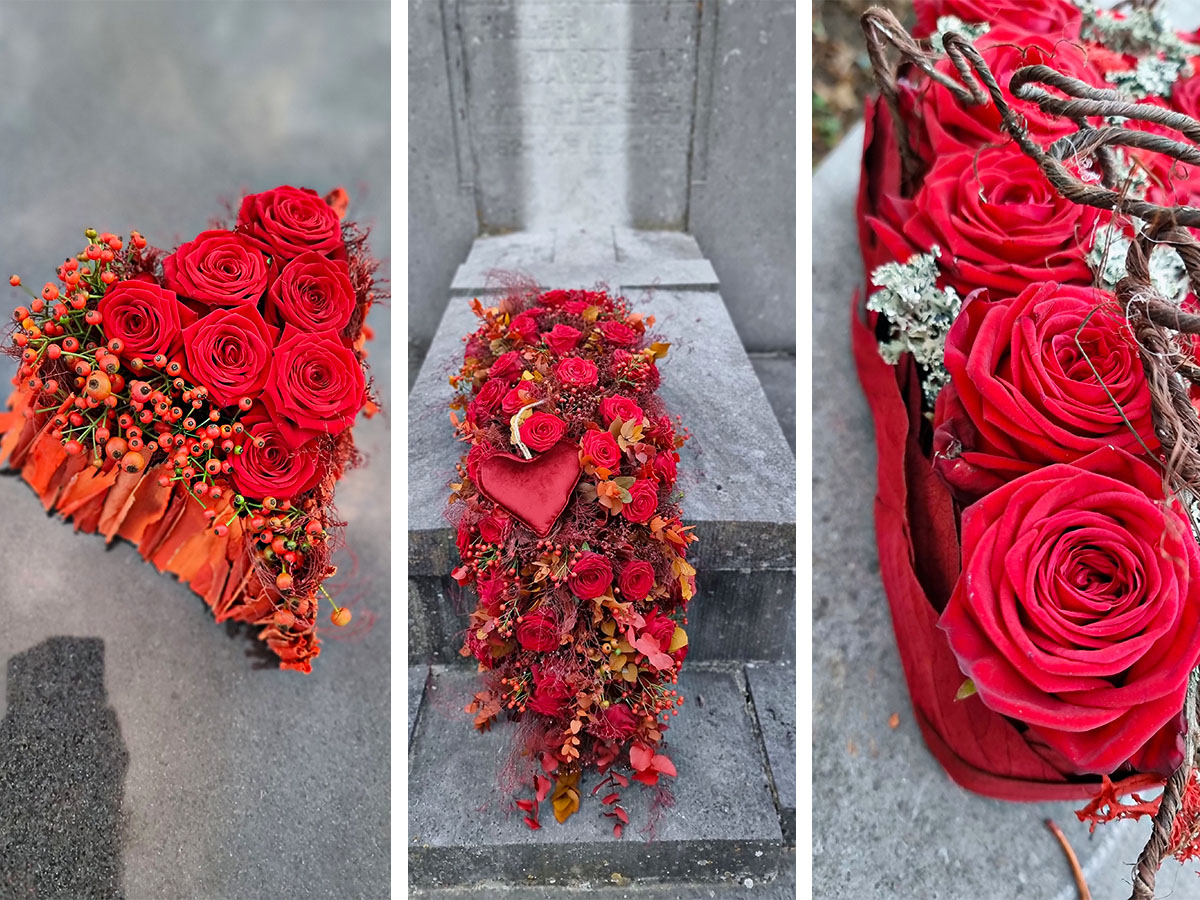 Already a thousand years ago people used branches and flowers to weave a bed to carry them away and say goodbye to their deceased. Now All Saints, the 1st of November is a day that many people visit their loved ones' graves at the cemetery.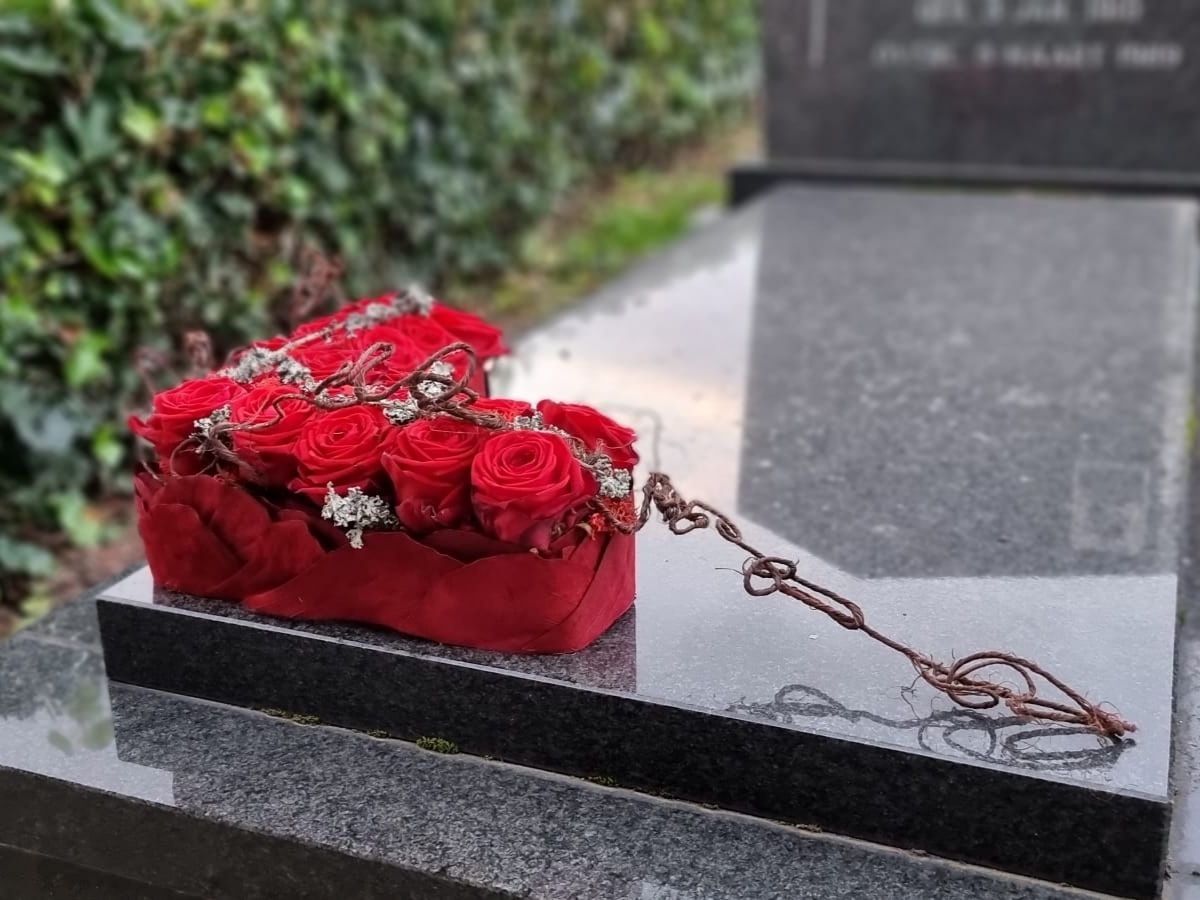 As a florist, you would like to achieve that your customer can express his feelings in the flower arrangement you have to make. For me, these flowers also have a special meaning. The transcience of life...
They remind us that life is short, like how flowers bloom and then wilt and go away. But they also remind us of the connection between the living and those who have passed away.
So, putting flowers on graves is a lovely tradition that people do on All Saints' Day to remember and show their love for their loved ones who've gone to Heaven.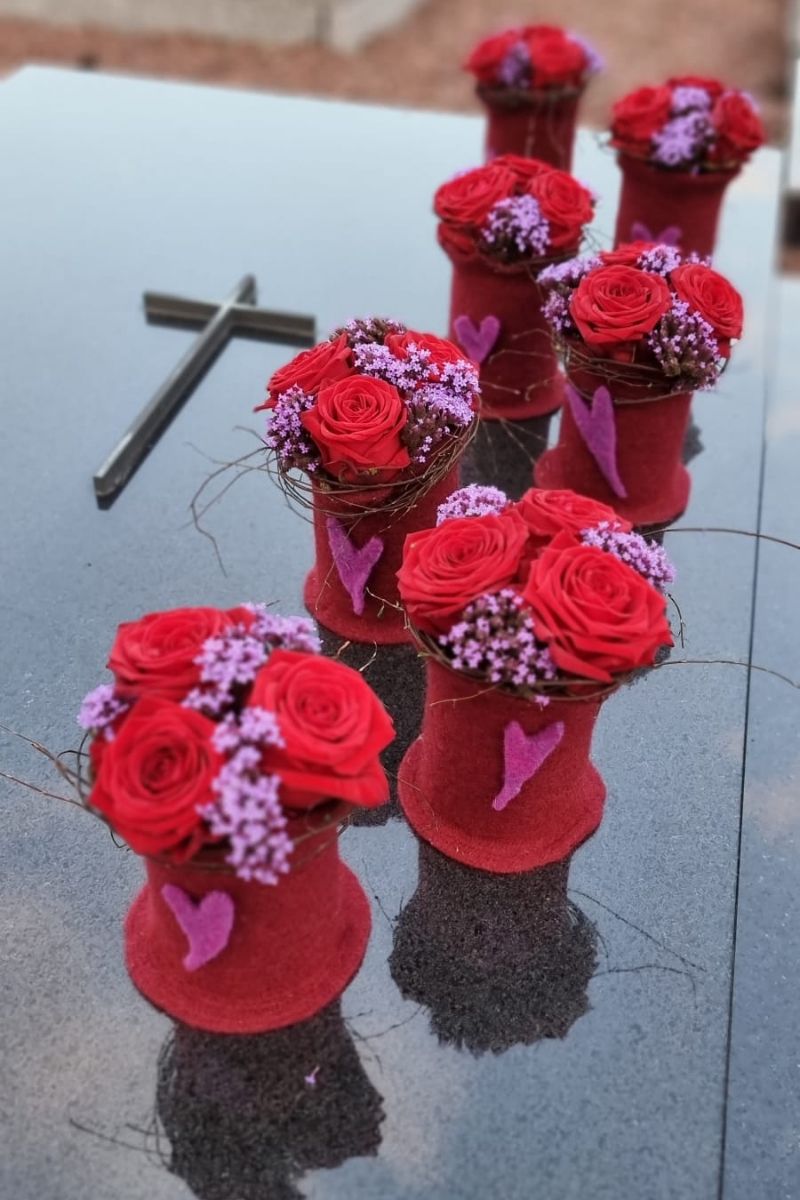 I made several arrangements with the beautiful Porta Nova rose. I used them in the new base of Oasis: the bio line table flex (also very nice to use on a coiffin) and the bio half quadro. For the heart, I used red eucalyptus bark. And the little containers I packed with wool of Lehner Wolle.