Rosa Azora is an unusual floristry school. Along with the techniques and skills of the florist, the school focuses on psychology, and the powerful emotional impact that floristry has on people. Floristry is a SPA for your brain. We perceive the world with all our senses. Sight, smell, touch, taste, and hearing give us a complete picture of the world. Each flower carries a certain message and has its own psychological portrait. And what we love about Chrysanthemum Chic is its character!
Chrysanthemum Chich at the Rosa Azora Floristry School
If the Chic chrysant became a man, it would be a young man, no matter whether he is young by heart or physically, but he is young, cheerful, light, agile, and makes decisions quickly. This is an open character who does not like to complicate things and enjoys life, values real things, and real feelings are important to him. Chrysanthemum Chic is a flower that even a child can draw! Therefore, he is so clear to everyone and loved by many people.- says Olga Gaidukevich, master florist and founder of the Roza Azora school.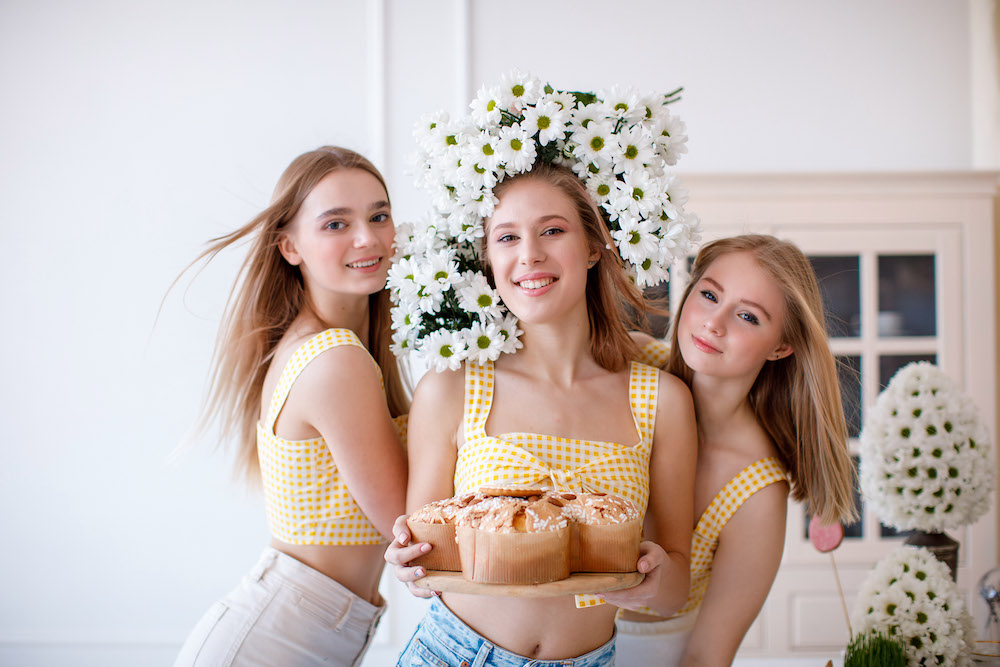 Romashka Chic Project Inspired by Chrysanthemum Chic
Our project Romashka Chic inspiration (inspired by Chrysanthemum Chic) found a response in the hearts of florists. I felt nostalgia for the chrysanthemum because today there is such a large assortment of flowers and it was fascinating to go back to the origins, to play with such a fun and at the same time, simple and complicated flower. We want to reveal the character of this beautiful chrysanthemum and have chosen the ambassadors of Chamomile Chic. Our Romashka girls are young Pupils of the Roza Azora floristry school. You should have seen how sincerely they are in love with this flower. Composing even an ordinary bouquet in a spiral, we heard exclamations: "What could be better? It's already a party! A cloud of daisies!"
Feedback on the Chrysanthemum Chic
Olga Gaydukevich:
"We sent a video to the Royal Van Zanten office so that growers can see what emotions this flower evokes! It can't be faked! Joy filled the walls of the school, we were flying and dancing, and this was seen and felt by all the subscribers of the Instagram school's account."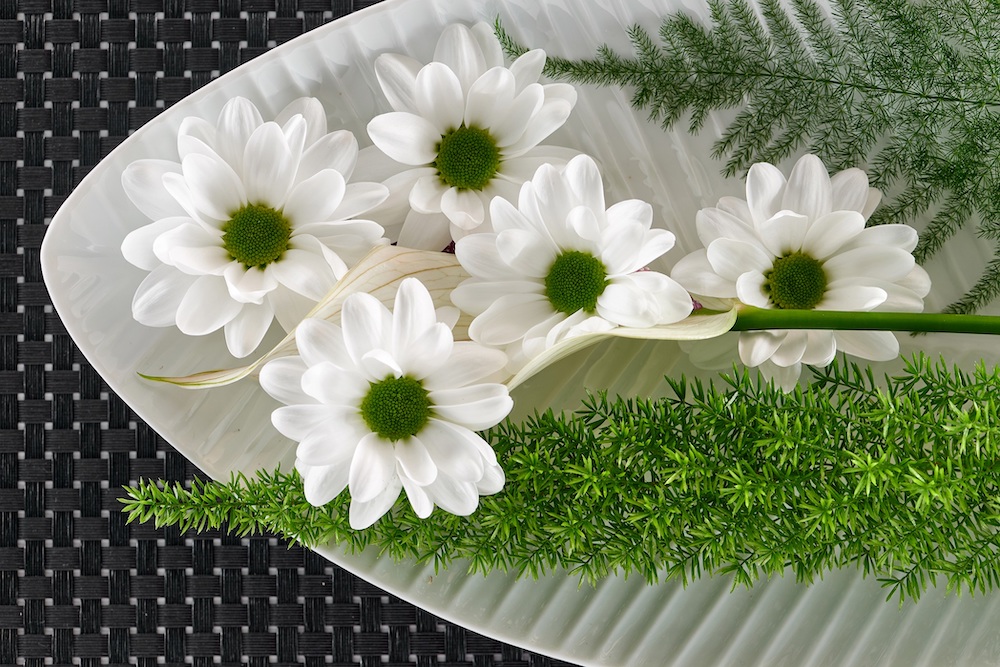 Olga:
"We made Chrysanthemum Chic a source of inspiration and did not set a frame for the competition. Everyone - both the flower grower and the Roza Azora school - was interested in where the florist's imagination would take, what works would be born as a result? And we got creativity without borders!"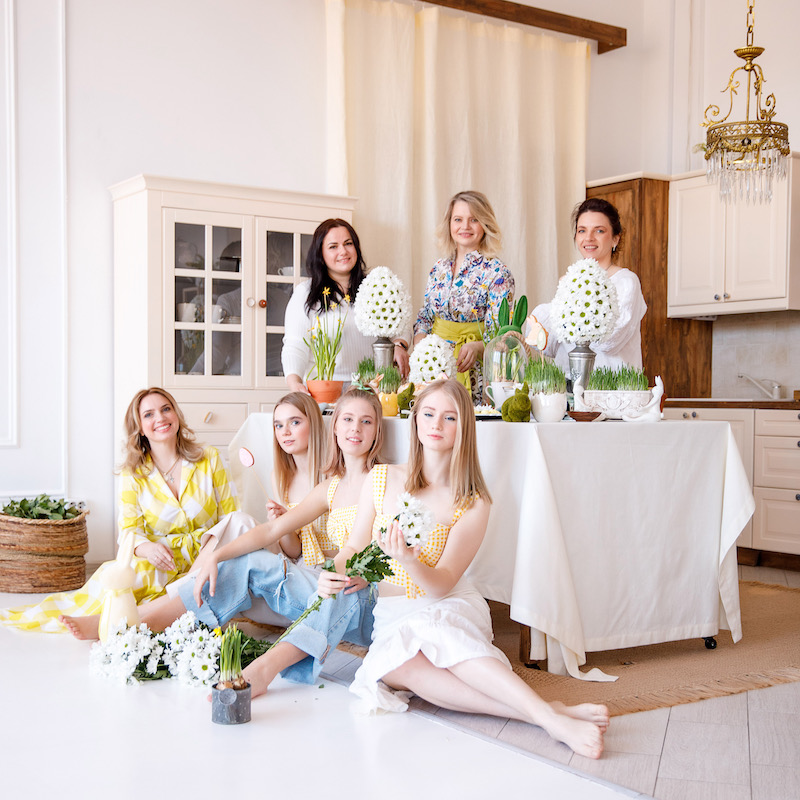 Olga:
"The works are different: deep philosophical, funny, jewelry-technical, global, abstract ... it turned out that the chrysanthemum CHIC is a universal modern flower!"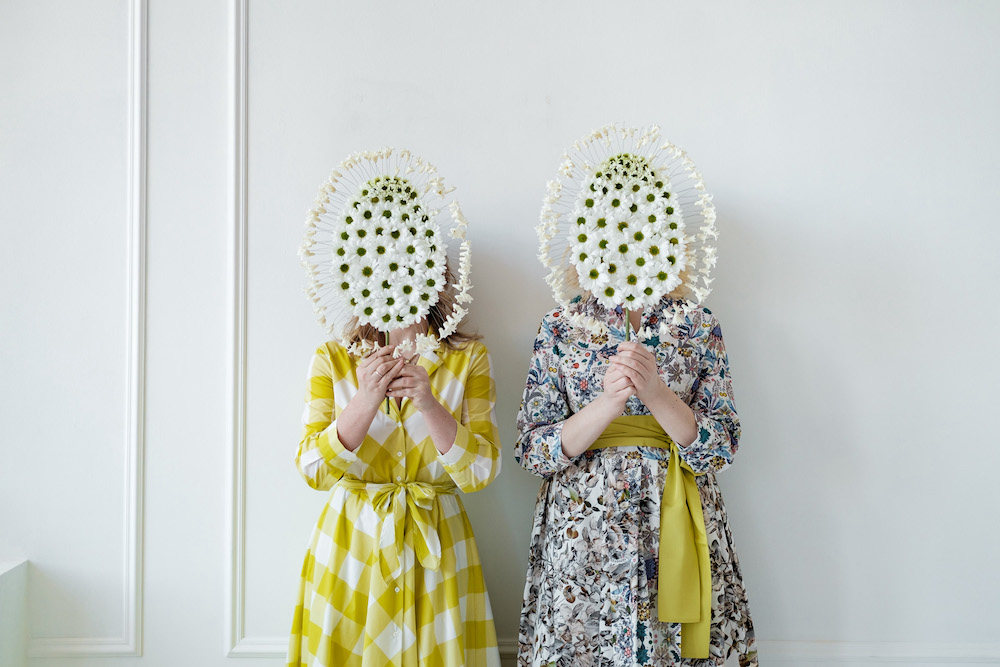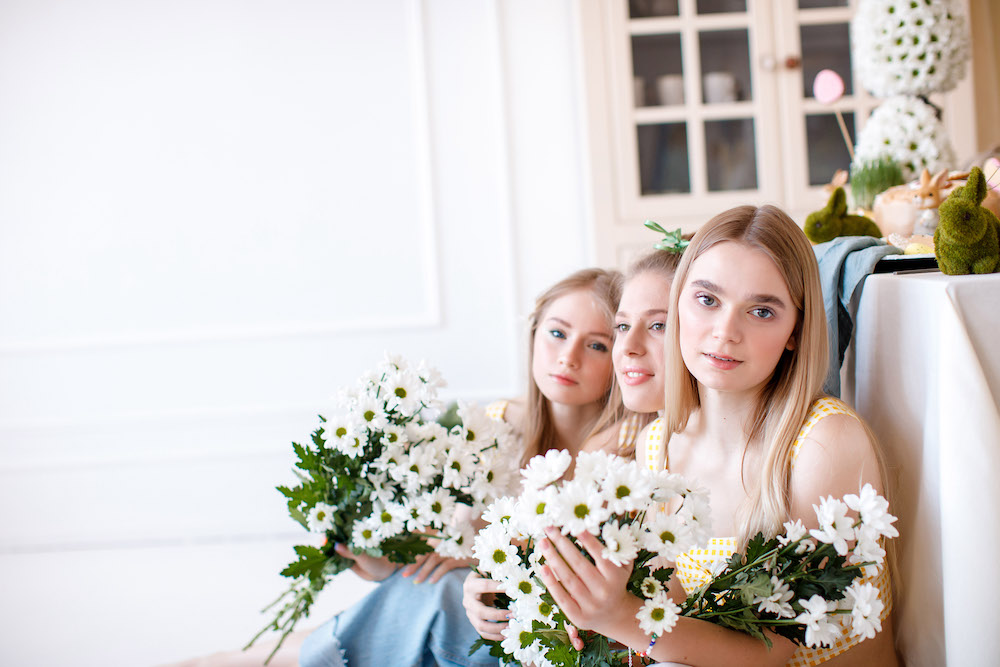 The Future of Floristry
As for our young florists Romashka girls - this project is almost a reality show. Dasha (15 years old) is an artist, and future designer, Zlata (16 years old) is a future businesswoman who dreams of opening her own flower shop, and Nadya (17 years old) is an extreme sportswoman and a future producer. They have finished the floristry school Roza Azora. Each girl will show her view of the world through her floristry work with the Chrysanthemum Chic. How will they feel its character, and how will they combine with it theirs? While we keep the intrigue! And soon you will see how creative the new generation of florists are!