One Number Bigger
Amazingly blue water, long sand beaches, big yachts, and villas. That's what the holiday dreams of the super-rich are made of. Everything at the Costa Smeralda is one number bigger than everywhere else. So, it's not surprising that next to all these supercars which are queuing along the coast also XL events are very popular in Porto Cervo.
I enjoyed this place and the scenery we created for this special occasion.
Costa Smeralda
This event was to showcase Poltu Quatu as a gem at the Costa Smeralda coast to put it in the spotlight for events.
Photographer: Sam Sacramento | Venue: Grand Hotel Poltu Quatu (Sardinia) | Organizer: Monica Balli | Floral Design: Timo Bolte Event Design | Table Wear: C&B Luxury Events | Styling: Stefan Bolte

Pure Emotions
This was a pure emotional shooting for Sardinia Tourism. We want to show the world how beautiful and affordable a luxury Italian style vacation can be. Either for a honeymoon destination, weddings, or just for pleasure.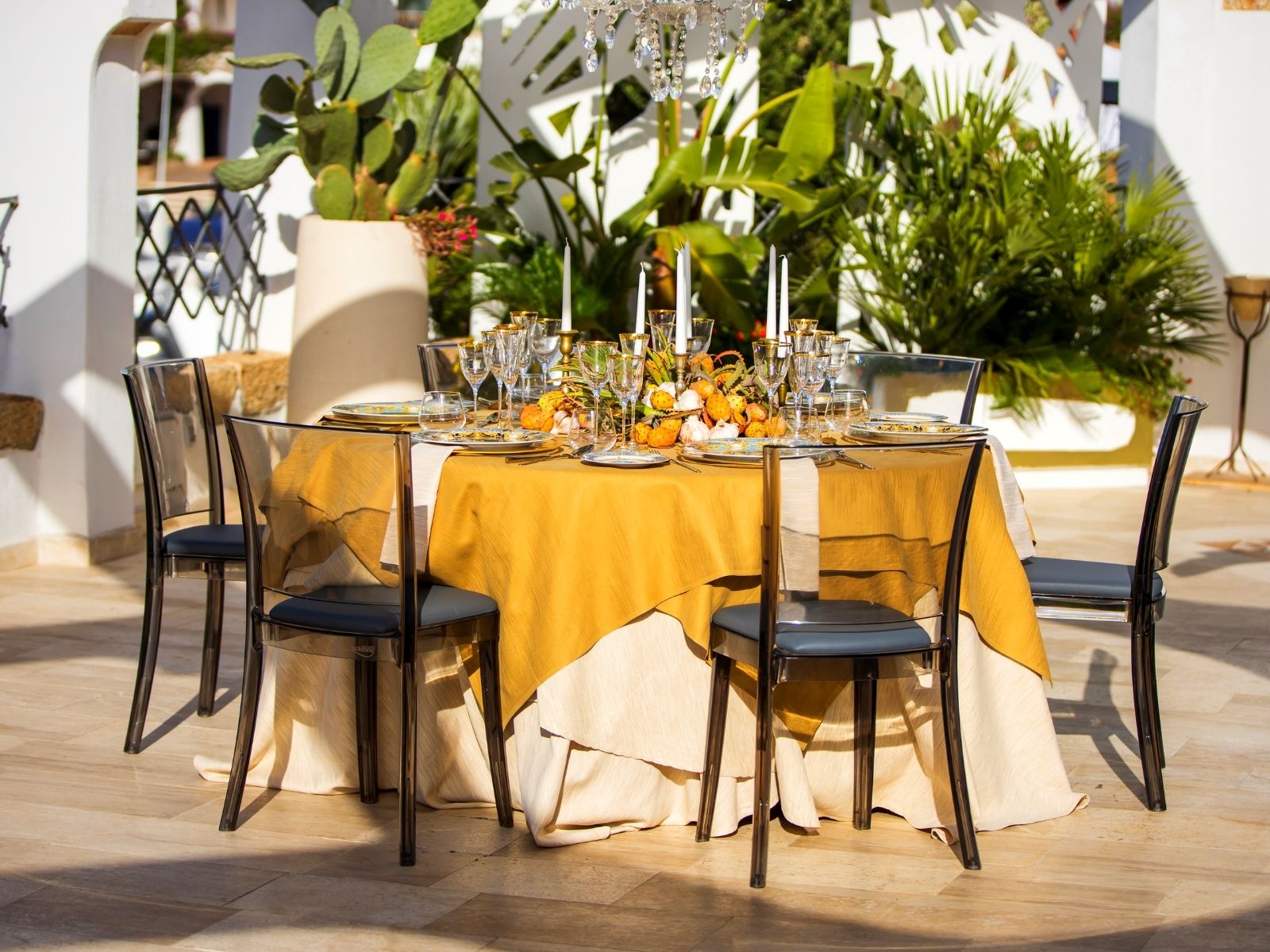 Any trip to Italy reminds us of how the Italians value and celebrate all aspects of life. From taking time to eat and drink well, to spending time with family, to appreciating beautiful architecture and design, as well as living in a lovely warm climate. Whichever beautiful Italian town, city, or village you end up visiting, ask any local, and they will tell you why it's the best one. Italians are fiercely proud of the place they're from and will tell you all about its traditions and food. So we asked local suppliers to come together and capture this feeling of what makes the Costa Smeralda so special especially for a destination wedding.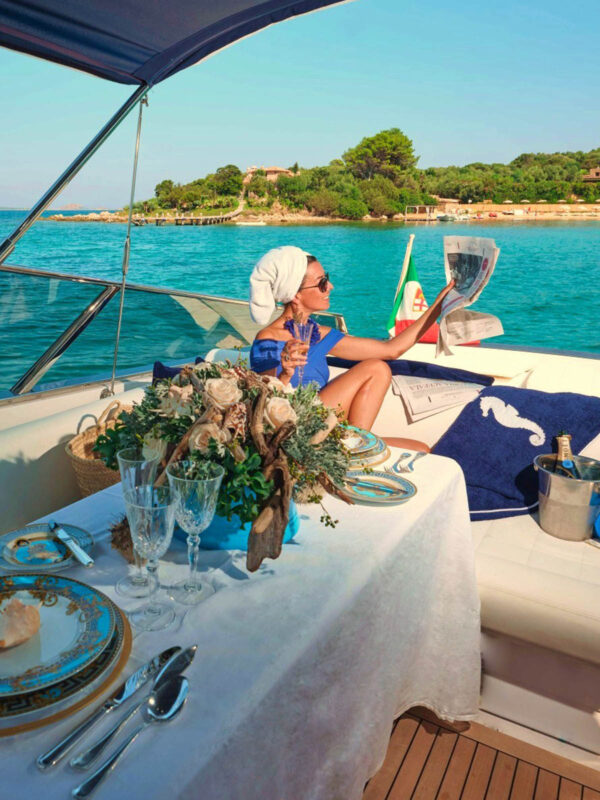 A quick picnic on the boat, a jump into the crystal turquoise sea. After that, we are going back to the villa. Yes, villa, as at the Costa Smeralda are no houses they are all villas with beautiful names like Villa Oleander, Villa Rosa, or Villa Rosmarino. Borgo Smeraldo is a beautiful new venue. It's placed on a mountain near Porto Cervo and overviewing the Costa Smeralda coast. It's built like a village of beautiful small villas around a central plaza.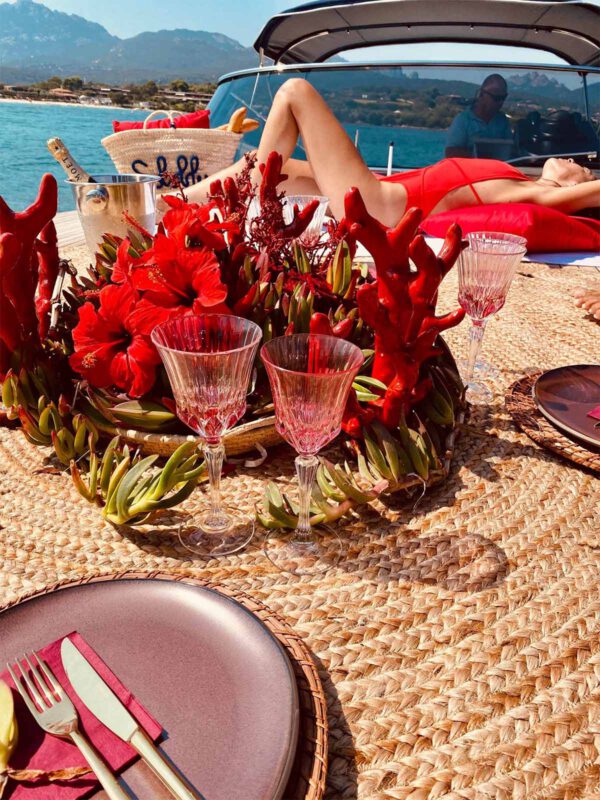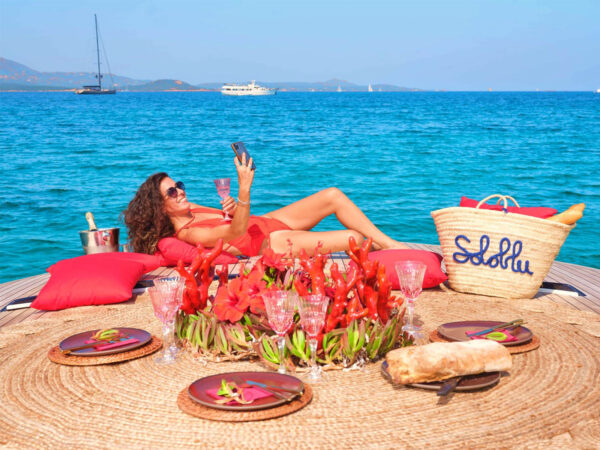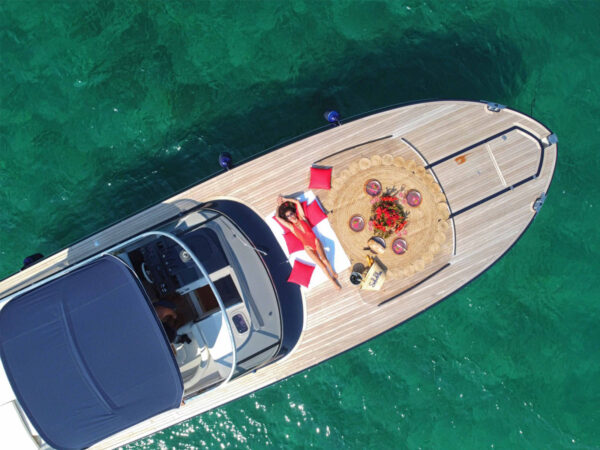 A small cathedral is in the making and will be opened soon. So this is the perfect location for a wedding. Each family can have their own house with a pool and you have the whole village exclusively for your own. The best part here: from the party to the bed it's only a few meters walk. But who wants to sleep if you can rest at your private pool?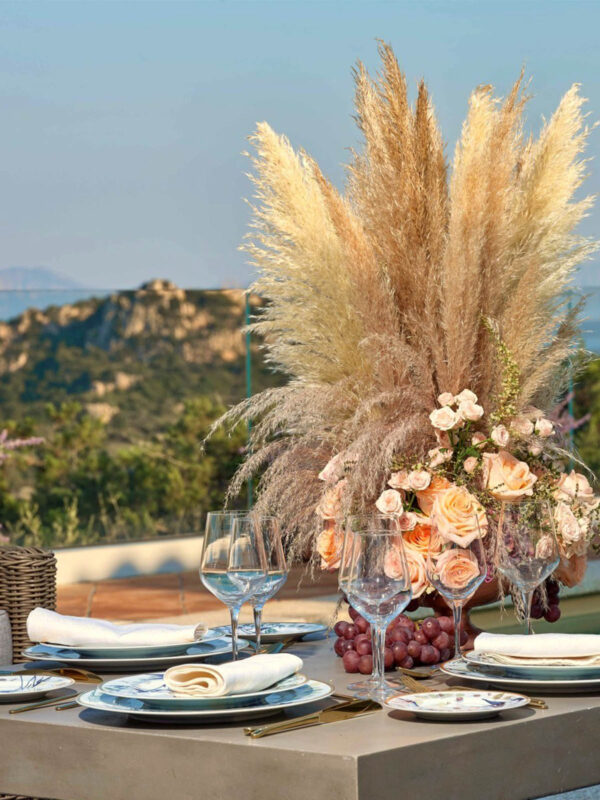 Photographer: Giuseppe Ortu | Venue: Borgo Smeralda and Sardinian Coast | Organizer: Timo Bolte Event Design | Floral Design: Timo Bolte Event Design | Event Prop Hire: C&B Luxury Events | Styling: Stefan Bolte | Beach Wear: Solo Blu | Corals and Shells: Bodega del Corallo | Boat: Itama45s
Porto Cervo
Porto Cervo and also the military fortress Forte Cappellini are locations of rare beauty. Its position gives every day the emotion of one of the world's most beautiful sunsets. It's located in a space surrounded by uncontaminated nature, a pearl of golden sand with a crystalline sea. Porto Cervo is the perfect spot where to enjoy sunny days and well-being with the best comforts until the sundowner. Did you fall in love now with Porto Cervo, and want to have your XL event? Our Team is happy to plan with you an epic party. Get in touch with us.