Working with flowers has always been about being inspired by nature. When we look at all those grown fresh flowers, they are all the same. They look the same; every stem is straight. Sometimes, they are just too perfect. This is why I love the idea of unfolding the petals of a rose. It gives the rose a more natural touch. As if she were a wild rose in the garden.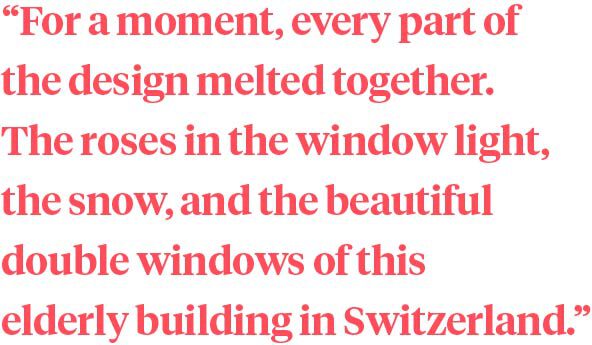 A Rose with Imperfect Perfection
It's interesting that we often not give our customers or ourselves the pleasure of enjoying the fully opened version of a flower. This design can help us with that mindset. Seeing the whole process of growth of a flower is so important.
There's not just one perfect flower. It represents all the stages; from opening, fully blooming to the part where she's going to dry and transforms into new forms and colors.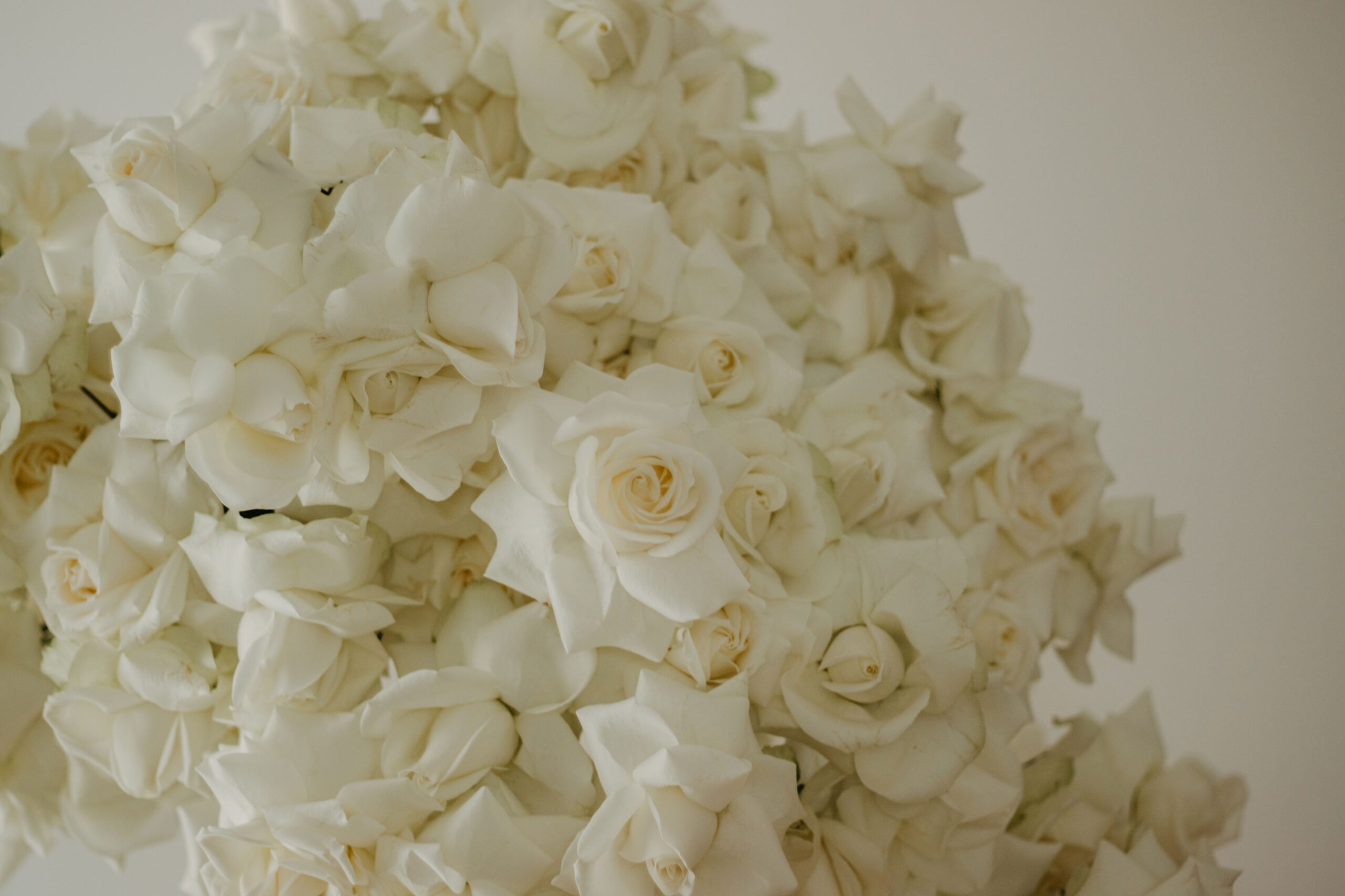 So it is a healthy thing to see that there are imperfect and funny growing flowers, like everybody around you. All the shapes and forms in its imperfect perfection.
Unfolding the Petals. Unfolding Yourself.
One of the techniques I love is to unfold a rose. It is like meditating. With every petal, the flower opens more up to its natural form. Manipulating flowers for designs is not a new technique, it has been in floristry for a while.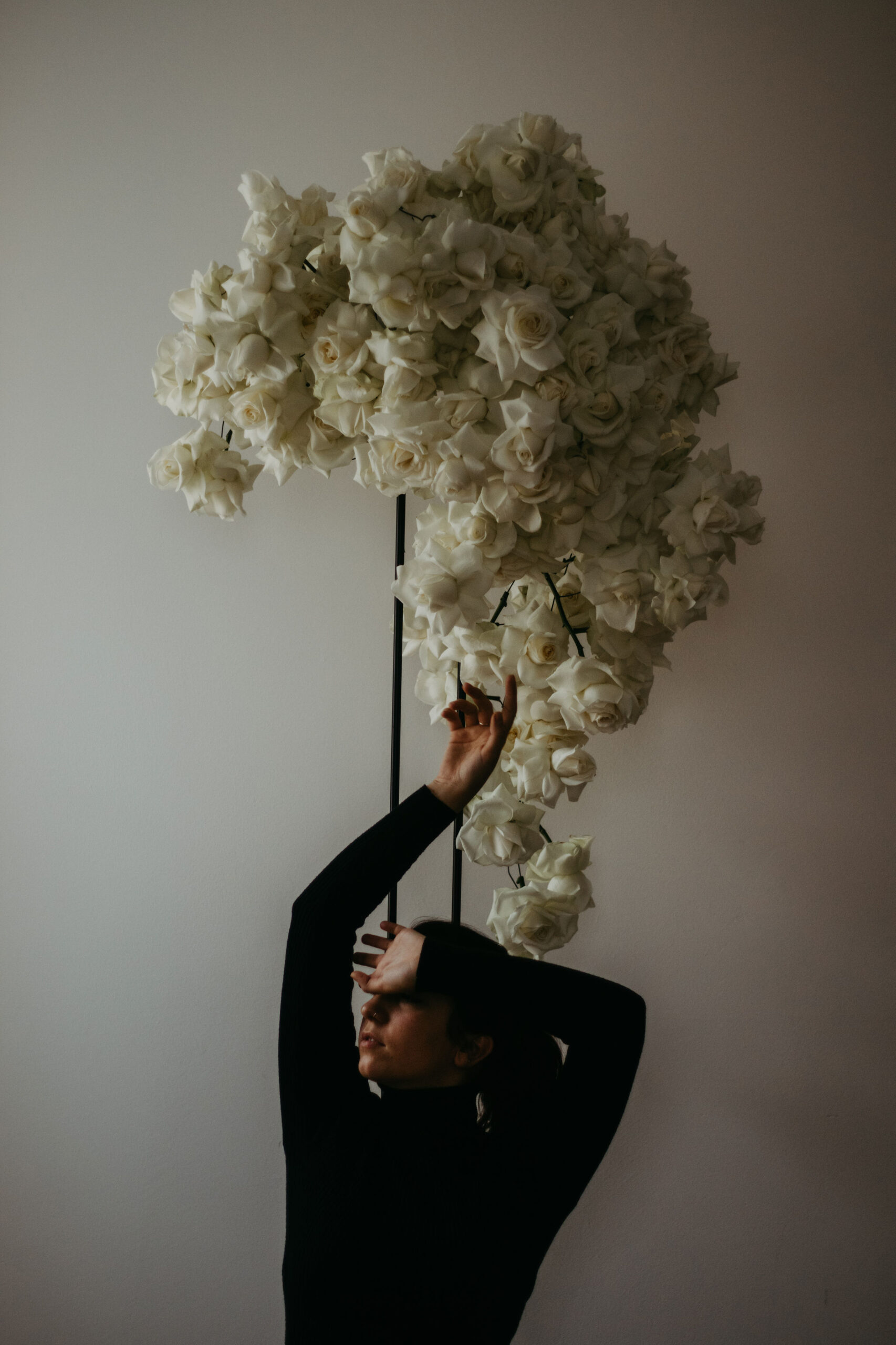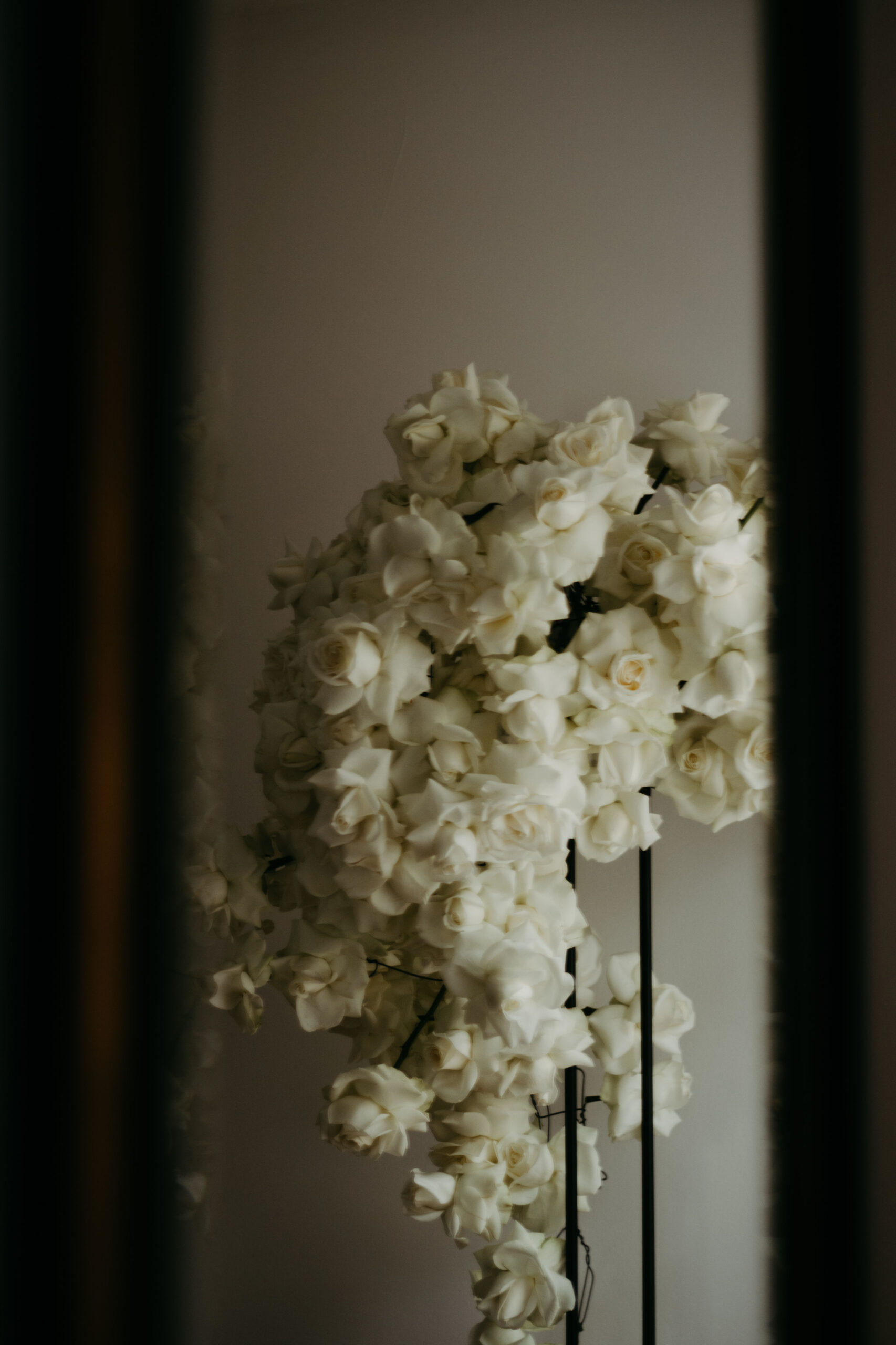 As people are more and more unaware of how important nature is to them. With our designs, we create a way to re-connect with our own nature again. Watch the video on how this technique of unfolding a rose (or 'flexing' a rose) comes together with the Snowstorm+ rose:
Snowstorm Design
With this design, I wanted to create an opulent and romantic vibe. While working with the Snowstorm+ rose, it was snowing like crazy outside. This created the perfect scene. For a moment, every part of the design melted together. The roses in the window light, the snow, and the beautiful double windows of this elderly building in Switzerland.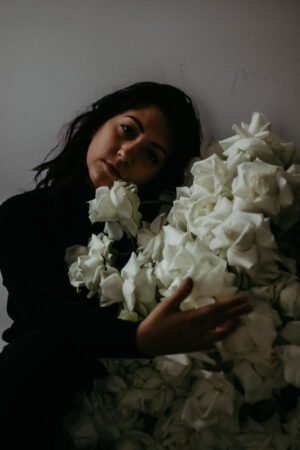 Lisa-Maria Thalmayr Photographer & Designer: www.lisart.earth Model: Sofia Castrignano