Holstein Flowers is both a breeder and a grower. If you talk about gerbera and germini among floral designers, Holstein Flowers and its director Leo van Holstein are very well known. Not only do they breed the most amazing specialties themselves but also the quality and packaging are extraordinary. So I decided to go and visit the nursery. And it swept me off my feet! Again!
I must admit that I've visited many nurseries already, but somehow when you enter Holstein Flowers they manage to take you completely with them in their story. In 1946 Leo's father Henk van Holstein started with vegetables, cucumber, tomato, and pepper. Since 1974 gerbera is in the picture. And Henk's sons joined one by one. The gerberas are grown in two nurseries on a total of 11 hectares.
Holstein Flowers
Holstein Flowers is known as a strong family business. Leo van Holstein - one of the directors of the company and always busy with general commercial duties - is extremely proud that two of his brothers, two of his sons, and his nephew are on the management board as well. Brother Willem retired in 2021 but is still active in the company.
I was always fond of gerbera daisies. With more than 140 gerbera varieties, the Holstein assortment is exceptionally wide. From the well-known classic germinis and large-flowered gerberas to these exclusive collections: the spherical gerponis big and mini, playful gerspiders big and mini, and tiny germicros, curly gerpastas, and gerspecials.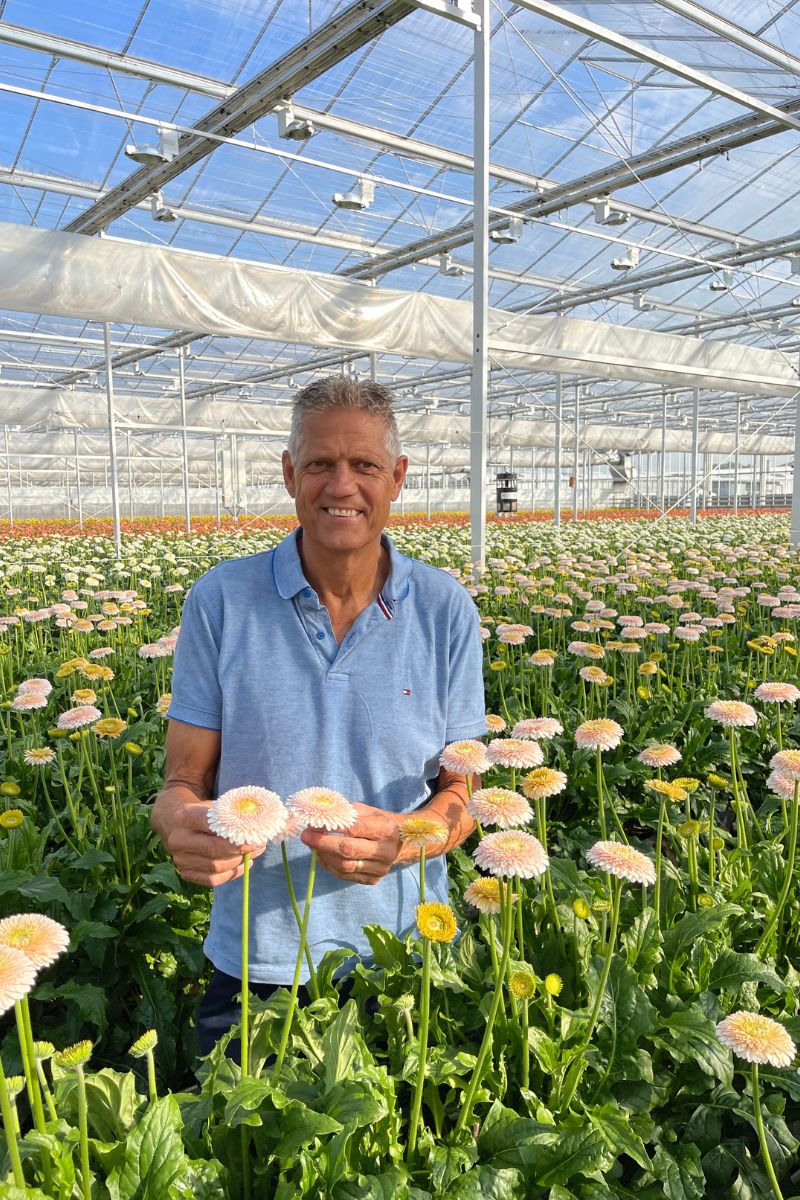 The Gerbera From Seed to Plant.
In Holstein Flowers greenhouses they try to imitate the conditions you can find around the equator with twelve hours of darkness and twelve hours of light. Here they proudly breed their own varieties which distinguish them from their colleague growers. The gerbera starts from seed, always mixed and in various sizes. Tom and Willem van Holstein are responsible for the selection. When they have an exclusive novelty that is a real added value to the assortment, they either add this to their collection or sell it to other growers worldwide via HilverdaFlorist. They have been working together for fifteen years.

Sustainability at Holstein Flowers
I'm amazed by all efforts they do at Holstein Flowers for our environment. From using biological crop protection to reusing water and geothermal heat, solar panels, and all kinds of certificates. And of course led-lighting and separating waste.
Leo van Holstein:
"Holstein Flowers grows gerberas with respect for people and nature. Sustainability is therefore an essential part of our business strategy. We have been pursuing an active environmental policy for years. This makes us one of the cleanest gerbera growers in the world."




A Team to Be Proud Of
Not only the Van Holstein family tries to achieve the best results, but also employees are doing the best they can. According to Leo, they deliver a top performance every day. Orders come in at 6:00 AM and between 9:30 AM and noon, the flowers already leave for the three large export auctions and to many Dutch exporters and foreign wholesalers. A team he is very proud of.

Florists and Traders' Thoughts
As well florists from all over the world as big and small exporters are very satisfied with the products. Exclusive tailor-made products at desired times, what more can one ask for? Florists love the special varieties and use them to distinguish themselves from other florists. For example the Gerbera Mini Bizar. The flower color starts light and changes to a cerise with purple color. It's Leo's favorite, and he believes he will be able to enjoy it all, even more, when he gets the possibility to enjoy his free time.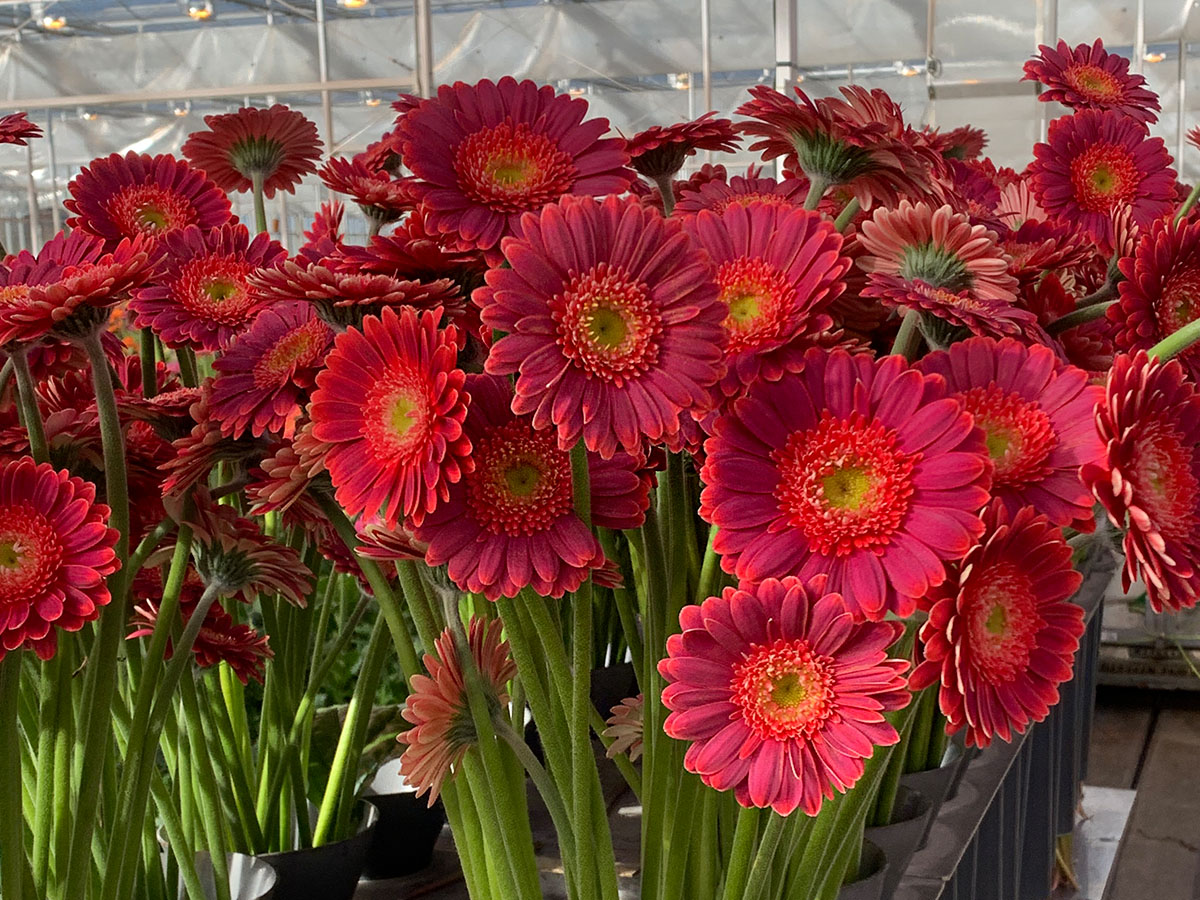 Good health and old age, and his DNA to stay in the Holstein Flowers business; those are Leo's dreams for the future.