My name is Merel Hofman. After my studies as a flower stylist, I immediately started for myself. Since 2020 I have had my own company called MEER Flowers. My flower shop is located in Bleiswijk, Netherlands.
Next to having a flower shop I specialize in wedding decoration. And here's where lilies play a key role; they are perfect as bridal flowers!
Lilies Are Special Flowers
It quickly became busy in my shop and after the corona pandemic, it also became increasingly busy with requests for weddings. And since my real passion lies in decorating these kinds of events, I picked this up naturally.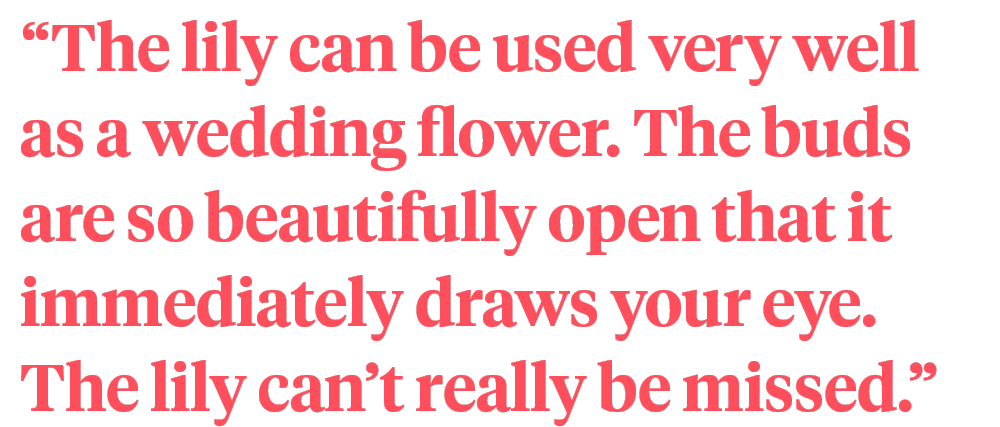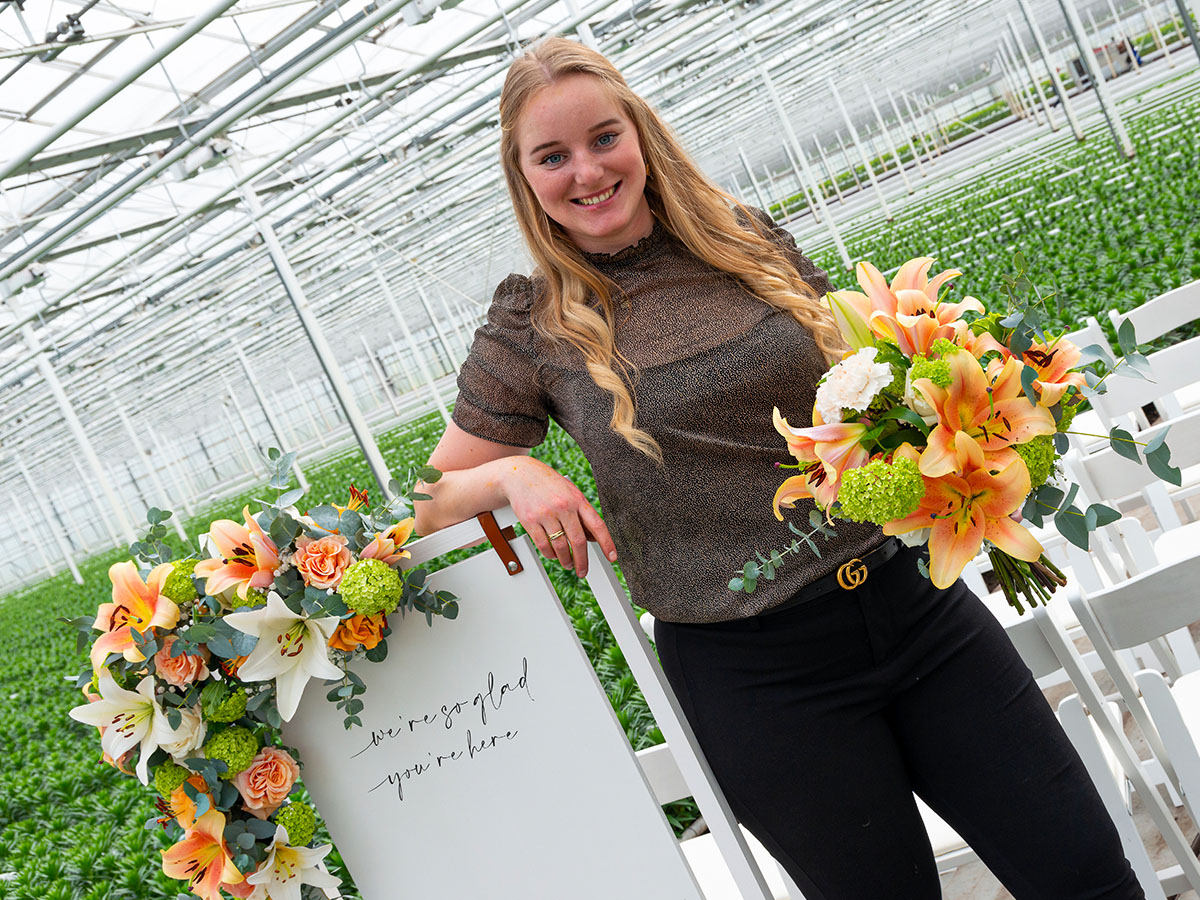 I think it's special that we can make so many people happy with our creations. Conceiving and executing beautiful wedding creations is something I love to do. Transforming a location into a dream location is really my profession.
If you ask me, I believe the lily is a special flower and it smells wonderful. It is a beautiful process of how the lily grows from bud to flower. You can really see something happening in the vase and the lily eventually turns out to be a real eye-catcher. I think it's ideal that there are now also odorless lilies so that we can make every customer happy with a lily.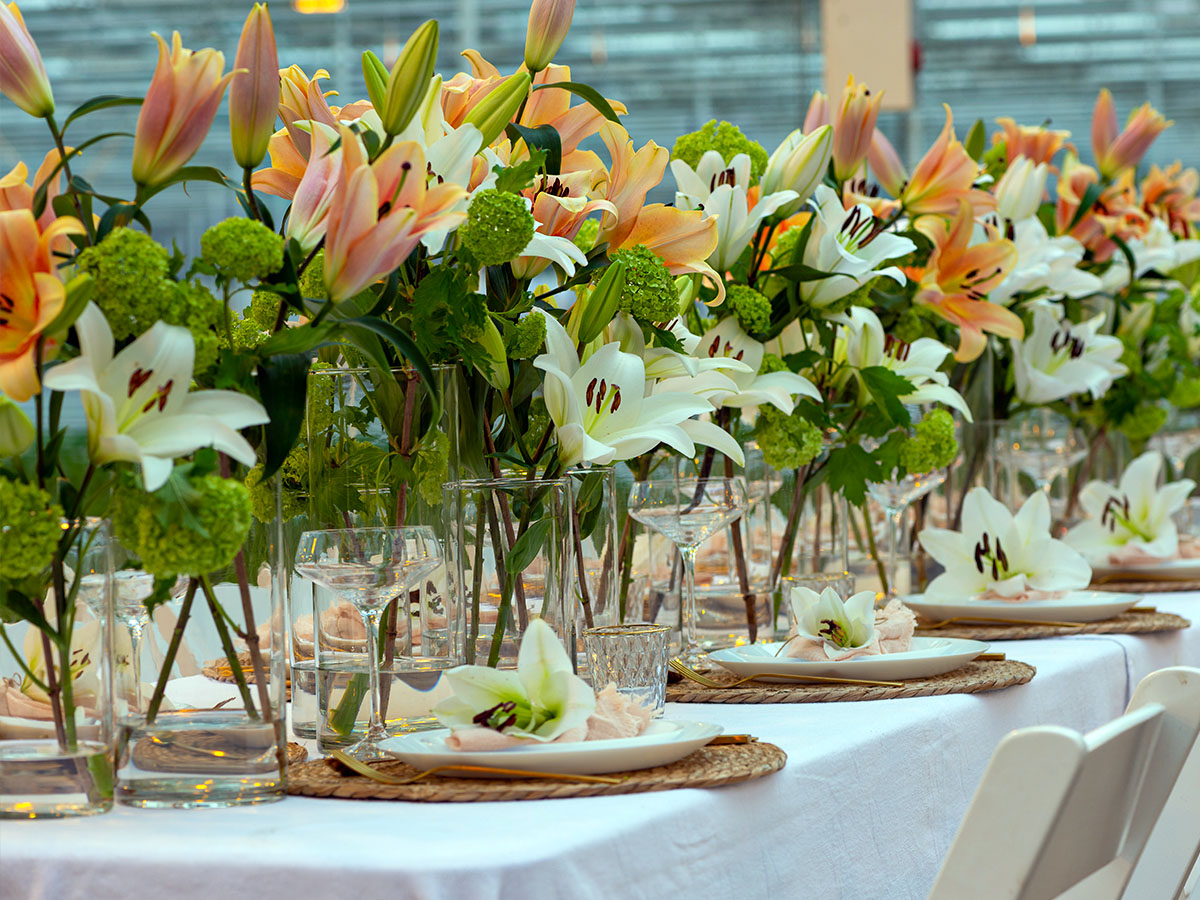 Lily Zelmira
The Lily Zelmira is my favorite. The color and size of the lily are perfect. For me, it is a real bridal flower. It colors so beautifully with other wedding flowers that you also see this lily a lot in my work.
The lily will not easily be associated with a bridal flower, but I have a completely different opinion about that. The lily can be used very well as a wedding flower. The buds are so beautifully open that it immediately draws your eye. The lily can't really be missed.
For this bridal photoshoot, my colleague Daniëlle and I really enjoyed working in the greenhouse of lily grower Bredefleur. We have been able to put down creations for a bridal setting and a dinner. Bredefleur has such a nice wide range with beautiful quality. It's like a candy store!
Thank you very much!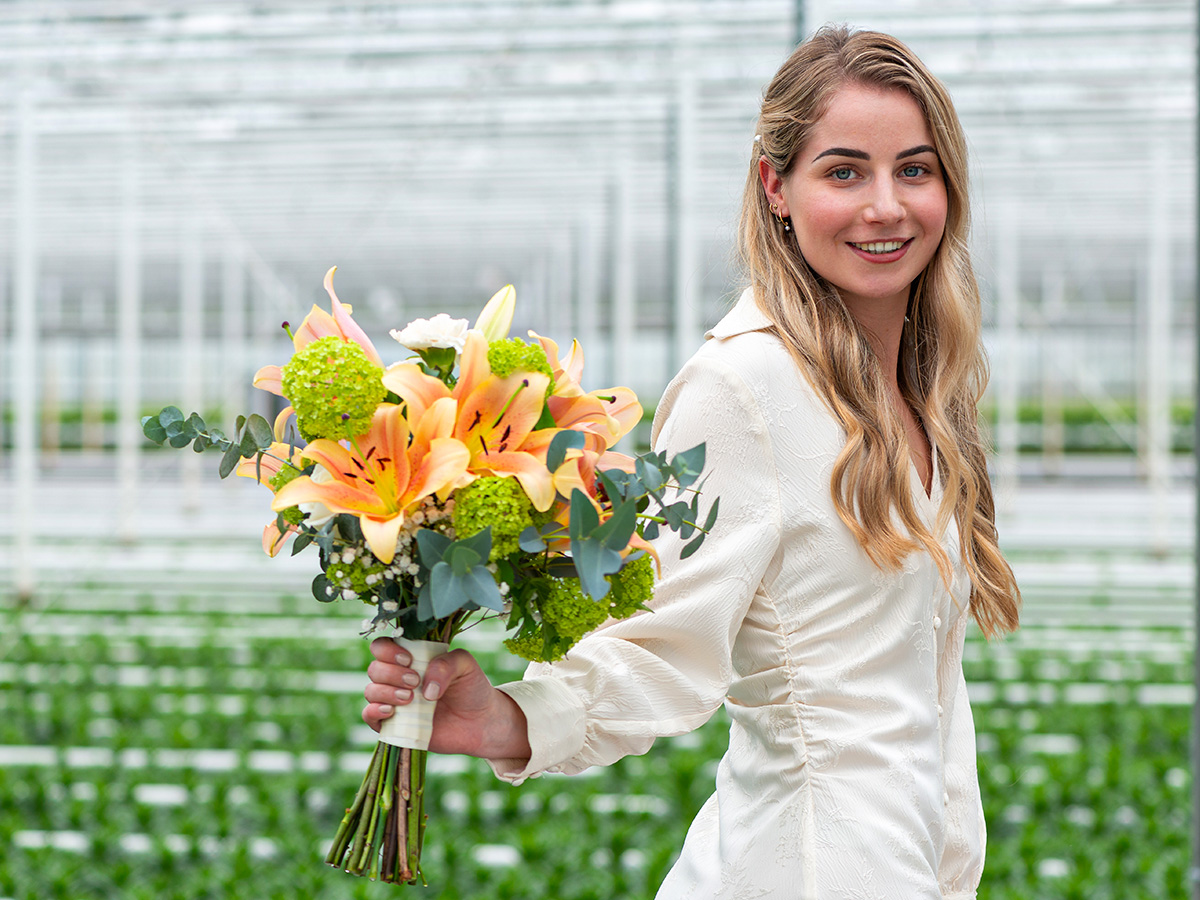 Photography by Jhon Koopman.