Hearing many stories from colleagues about their work and living and especially about the balance between those, I decided to start floral coaching. Because in many cases I saw they were working like crazy and many hours, being away from home always, but not earning money. So I hope for those I organize the sessions, I hope I can train them.
My Floral Coaching Series
This is a series of floral coachings that I offer 1 on 1 for the time being, later in groups and online, for both starting florists and restarters and colleagues who want to reorient themselves. On the one hand, offering techniques and on the other practicing about talent and learning to speak your own flower language...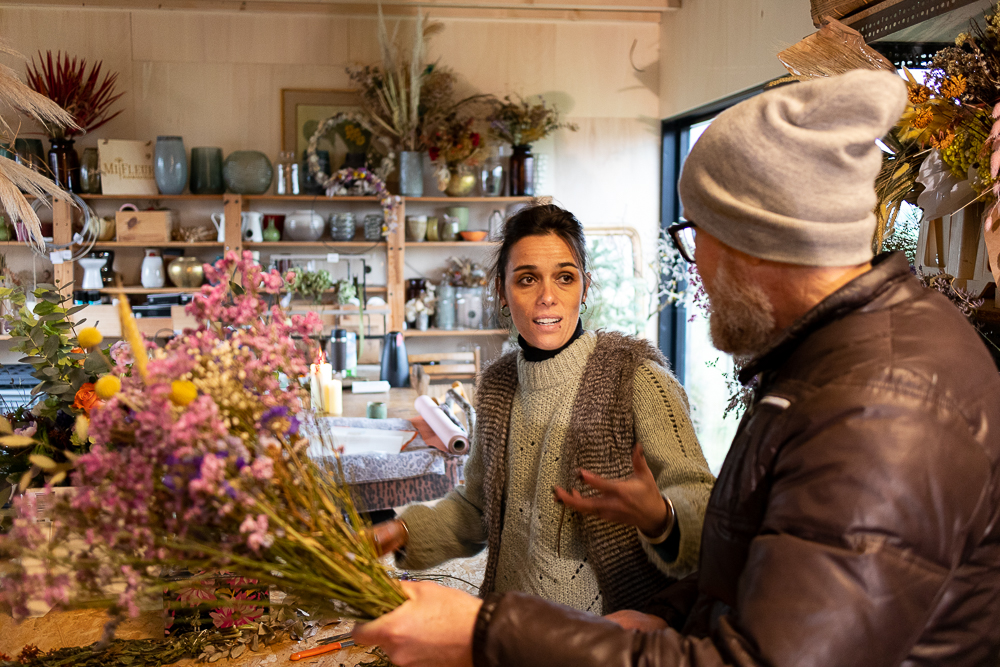 With starting florist Bruno
Working systematically, practical approach, logistics, price setting, purchase, sales, ideal customer, company mission & vision, marketing, customer loyalty, which markets to tap into,… So do a combination from your head but also from your heart and gut feeling. All this is based on authenticity and putting your own (flower) story in the foreground. From your own strength and strength that makes this completely sustainable.
Importance of Sustainability
Sustainability is something we find important, not only with regard to the product but the general working method and lifestyle. Many colleagues miss their goal here and their mindset is often outdated. Working a lot, working many hours, and then being able to earn enough, at the expense of life and any family or system in which you live.
Very Versatile Techniques

The techniques that are offered are very versatile. Both dry and fresh flowers in the form of bouquets, installations, flower arrangements, table styling, wrapping and developing concepts (color analyses), classical techniques, cut flowers from the field, seasonal binding, eco, and sustainable flower choices, funeral work with a story, interior planting, dry flower styling,…
This coaching will take place in our brand new studio, Mifleur in Kruisem, Belgium. This is our new place of being, our little paradise where we want to immerse people in the flower world. With a beautiful garden, designed and landscaped by my husband Pieter from Guerill Gardens.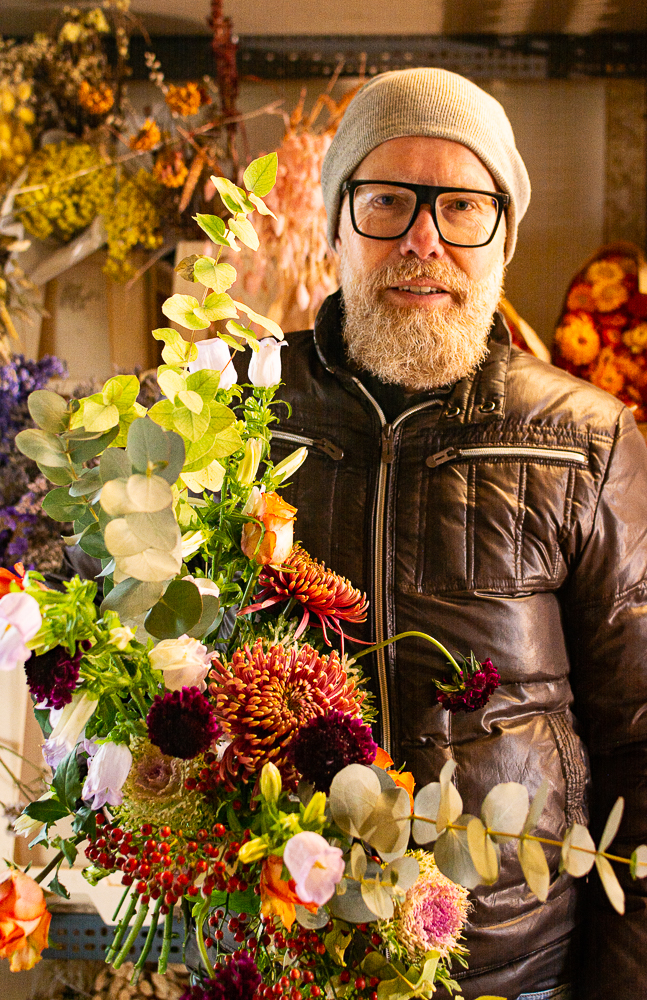 Starting florist Bruno

Where We Process Fillers and Beautiful Cut Flowers.
The Place where we process all materials. Where the honey bees have their hives, where we do meditations in the willow tipi, where we watch the sunset on the green roof, where we swim in the swimming pond, where we enjoy the heat in the sauna. Where we score goals in my son's basket, where we drink coffee in our brand new fantastic kitchen, and above all let our creativity flow in the large new barn and flower studio.