Lilies are the flower that as a floral designer I have discovered not such a long time ago and the truth is I really love them. Join me to learn more about my journey with lilies and how I've come to use them in several of my flower arrangements.
My Path to Discovering Lilies
Before I started on the path of floristry, I had quite a few flowers that were my favorites. When you are not a floral designer, the main criteria for liking one or another flower usually is their subjective beauty, color, smell, and … sentiments. Most of the time, I've usually liked lisianthus, gloriosa, anthurium, and roses. Lilies were definitely not among my favorite flowers. First of all, the lilies I knew had a really specific smell, and white lilies in general, were one of the most popular flowers for funeral ceremonies in Lithuania.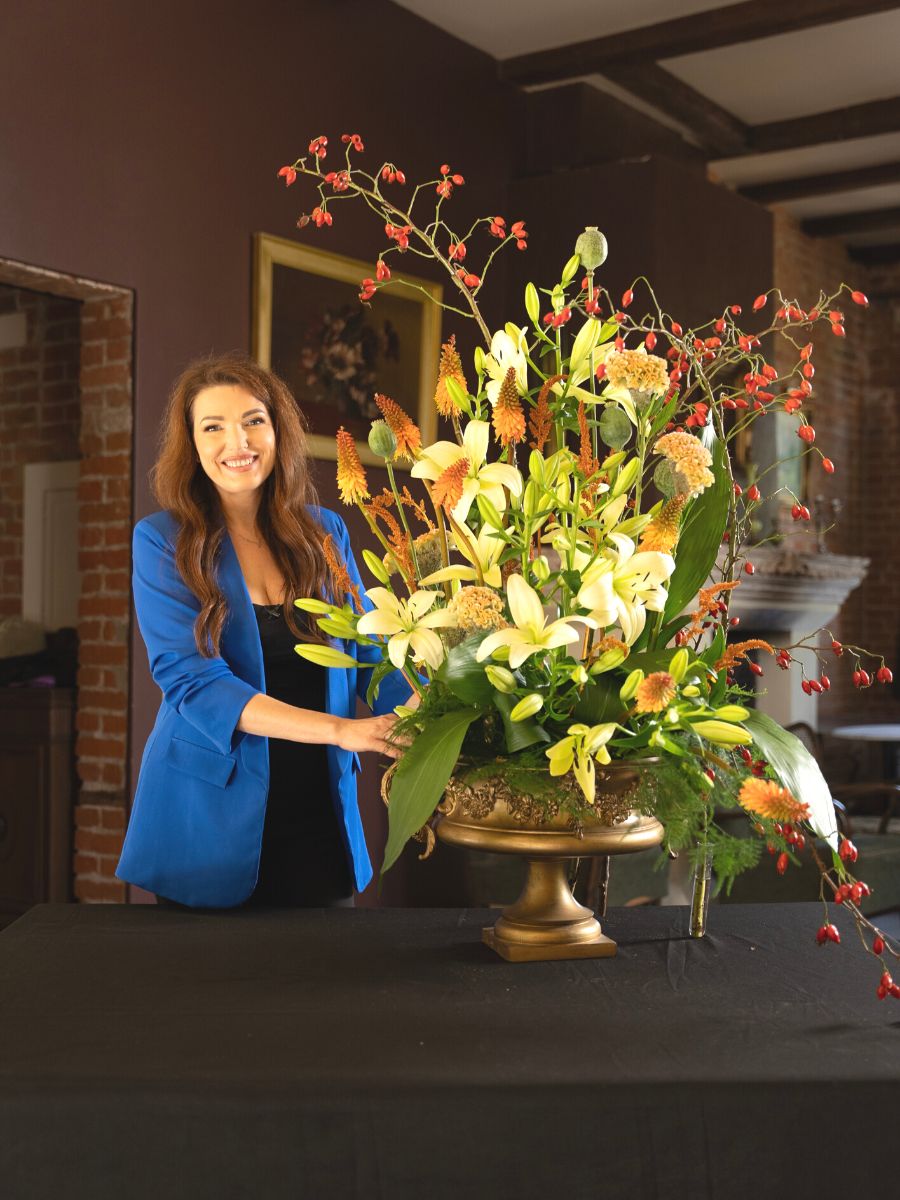 Eventually, as you become a professional florist, you realize that you start to like flowers because of their different components such as the shape of the flower blooms, the texture, the size needed for a certain design, the line or curve of the stem, the length of the stem, the longevity in a vase, and the ability of a flower to be a focal point or a flower for filling in the design that you create. Speaking more pragmatically, the flower gets even more attractive the better the price you pay. And finally, for me, a professional floral designer starts to love a flower for the story that a specific flower tells you.
Lilies Have Caught My Attention Lately
That said, I started to notice that lately, my gaze is more and more drawn to lilies because it is a flower with large, expressive buds and blossoms. Lillies fulfill both tasks — it can be a strongly emphasizing flower or a backstage filler flower. The color scale of lilies is really wide as well and one of their greatest qualities is that they are flowers with a long vase life. I also came to realize that the range for usage of lilies is much wider! They can be used to create a wonderful wedding decor, a luxury hotel lobby arrangement, or even an outstanding modern floral installation. Sometimes just a single lily hidden in a hair can create a real veil of romance and mystery that would enrich any fashion show on the stage or a photo session.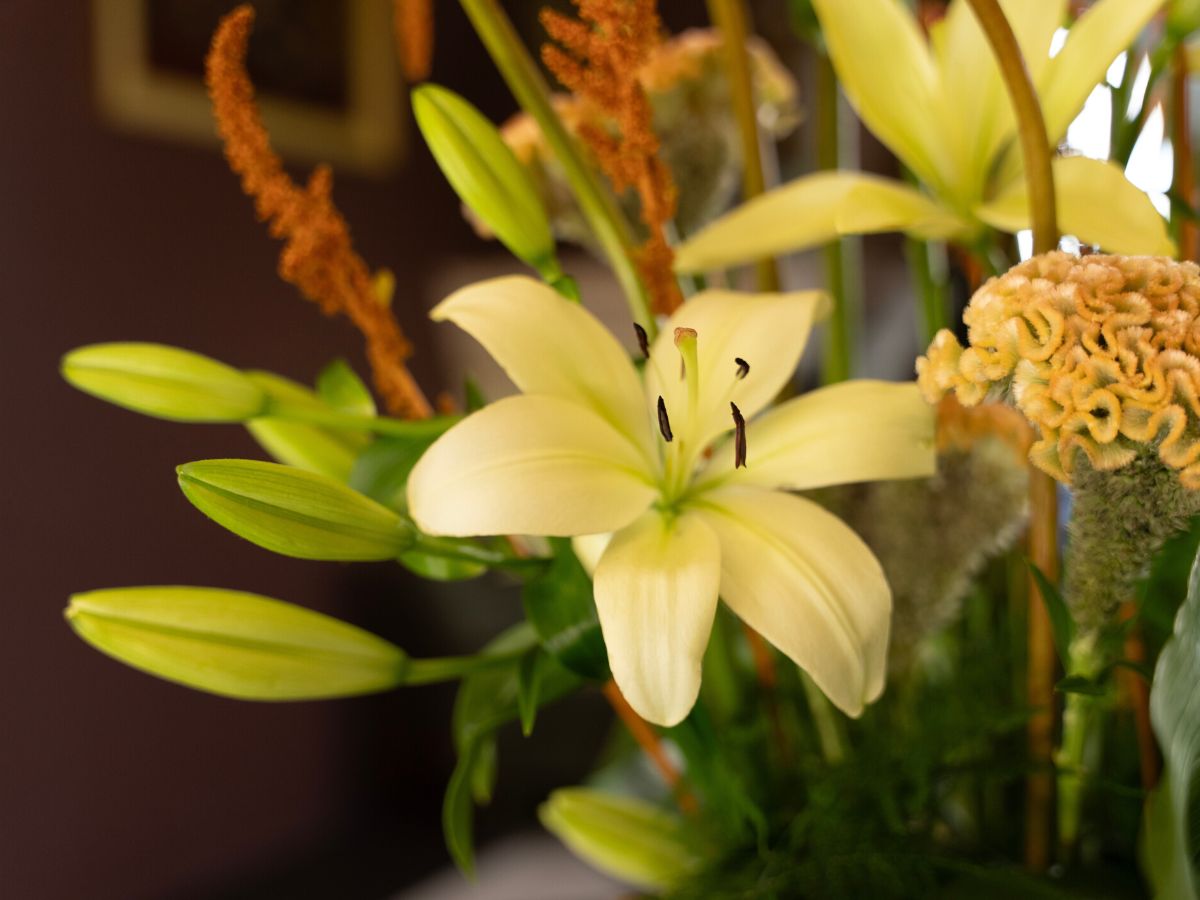 For a long time, Lithuanians considered lilies mostly as a flower from our grandmothers' nursery, more often blooming orange. But nowadays, we see so many different kinds of lilies which we can only marvel at and admire. Full-bodied, large-flowered, small-flowered, multi-flowered, and with a wide range of colors and shades. In our country, lilies are becoming more and more popular. They get along very well with the Lithuanian climate, but most often they stay decorative garden or nursery flower and are not grown for commercial purposes. Almost all the lilies we enjoy in our decorations and designs come from Dutch growers.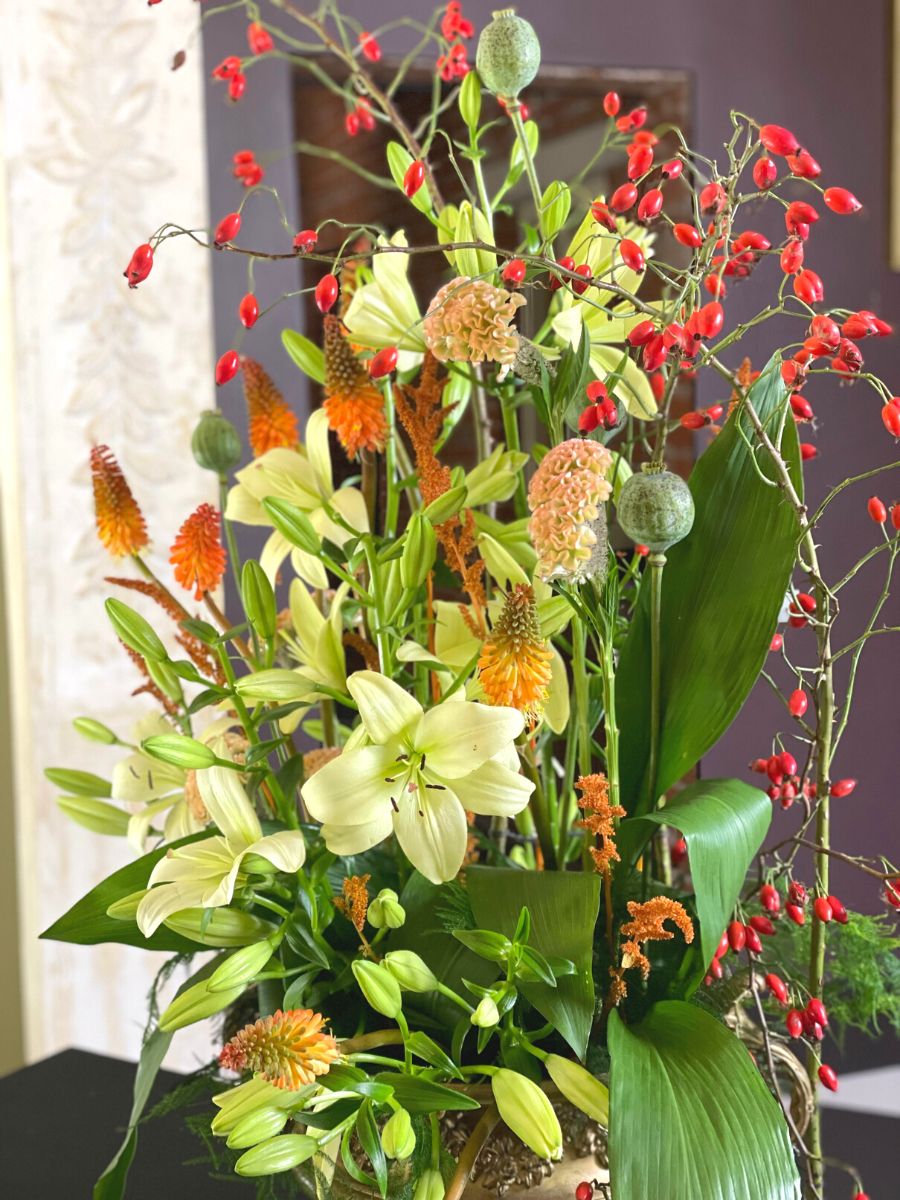 So, lilies have been struggling to get into the premium line of my favorite flowers for quite a while. All I needed was a little push and it happened with becoming a Bredefleur friend of the month. I had the opportunity to get to know Lily Trebbiano, grown by Bredefleur, and it turned out that they are not only unique in color, but most importantly have no smell! They have petals with an interesting mix of white and green, strong stems, and multiple flower buds.
My Designs Using Bredefleur Lilies
Since I became a designer for Bredefleur, a creative idea that came to my mind was to show the richness of the autumn season. For this reason, I've chosen a classic carved vase. Color-wise, the copper coverage of this container was in perfect harmony with the ​​autumn idea. Selected thorn branches with small fruits symbolize the fertility of the autumn season. Also, ripe poppy seed cobs responded to the idea of ​​an autumn harvest, and after receiving a bunch of these lily varieties, I decided to create an arrangement in which a lily would not only dominate but would also be clearly expressed. In order to achieve this goal, I created an arrangement using a list of other flowers that would allow lilies to play the first violin and not overwhelm them with their dominance.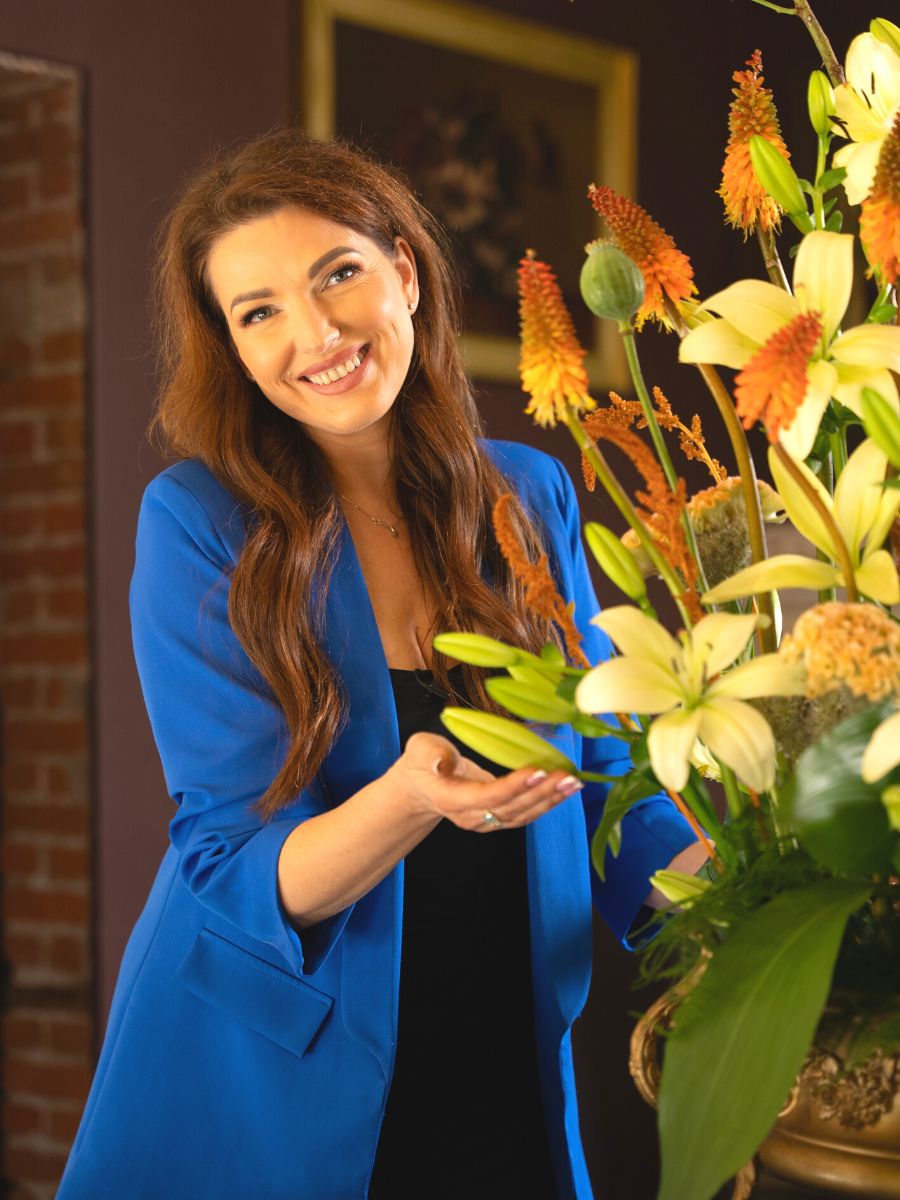 Celosia was chosen for its texture and blossom significance. There aren't any small, delicate petal flowers in this arrangement. The concept of extremely beautiful autumn colors was complemented by kniphofia with orange to brown shades in its flower. Curved stems brought some tension by disrupting the order of parallel composition principle used to arrange other flowers. Aspidistra and asparagus greenery were used mostly to cover the floral foam and not to become dominant in the arrangement in order to highlight the focal point leading to the lilies.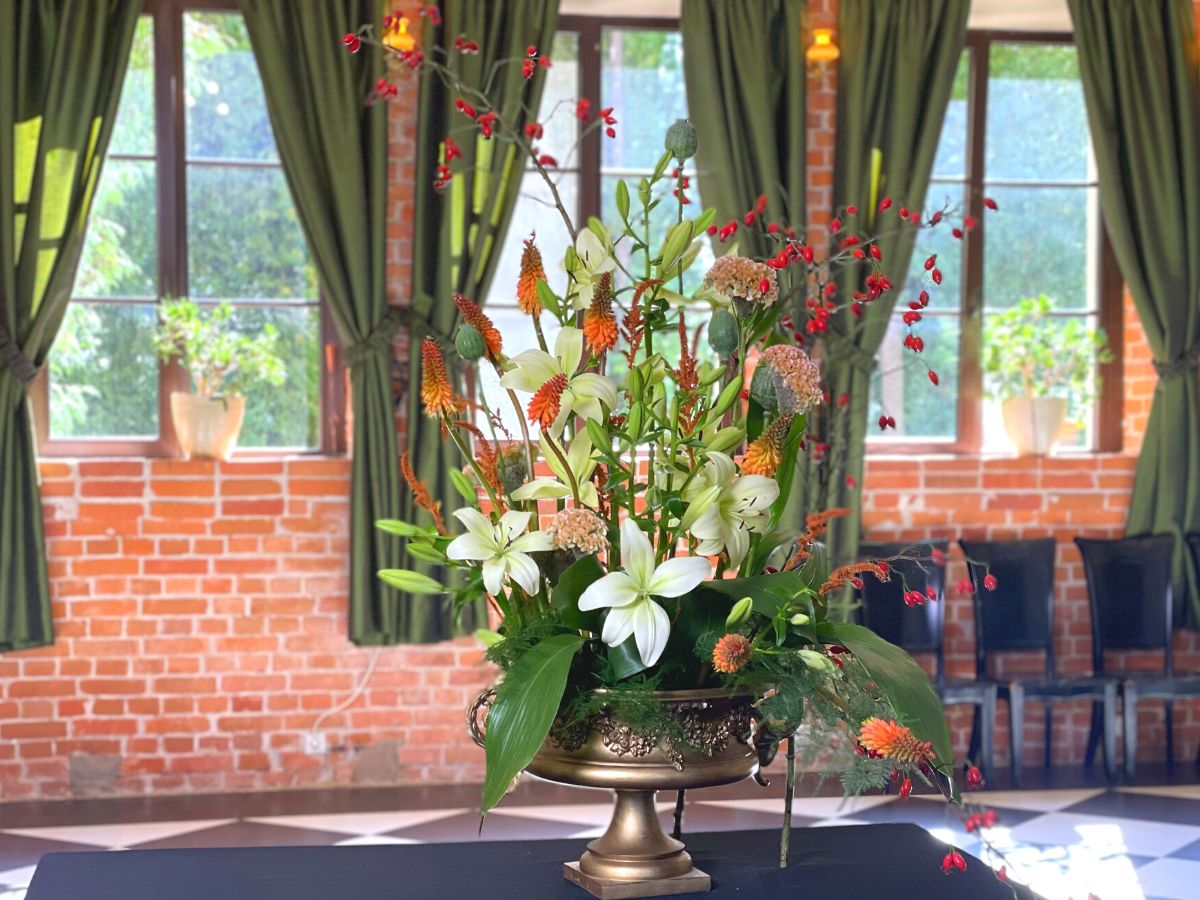 I always get really excited about the opportunity to work with these new lily varieties. I'm especially happy that the flower lovers in Lithuania will also be able to see how I enjoyed working with them since the creative process will be broadcast on my 'Floral Dessert' show on Lithuanian TV. The Lithuanian flower market is not large, so the availability of every new species is somewhat limited. So the challenge to become an October friend of Bredefleur gave me not only new opportunities to implement creative ideas but also brought the great joy of getting to know one of the most beautiful lilies.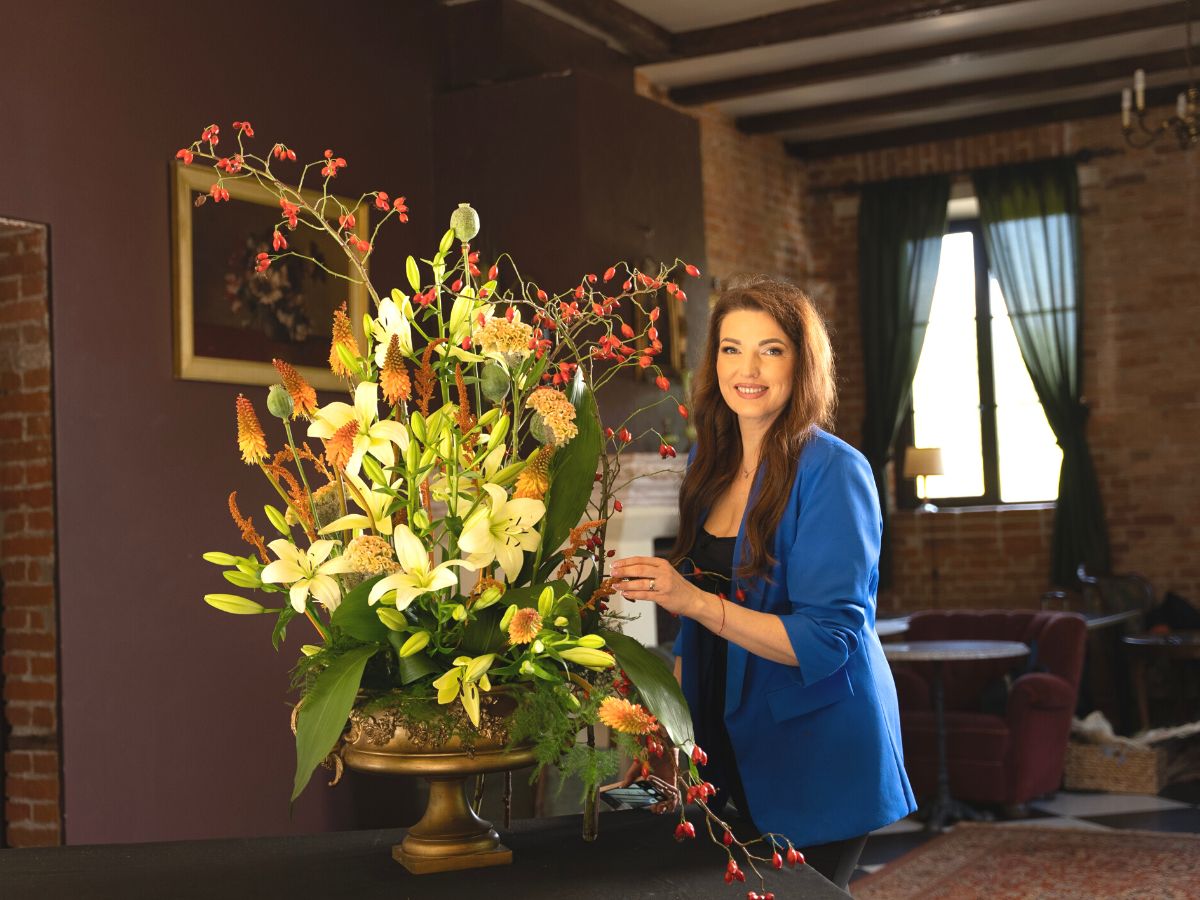 The lilies used in these designs are from grower Bredefleur
Special thanks to grower Bredefleur and wholesaler Van Vliet Flower Group.