Who said it's not possible to create an arrangement only using greenery? Green is a color that inspires me to create bouquets filled with at least 80% of green foliage and the result for me has been absolutely stunning. Adomex's OrcaGreen Brand was my ally in the creation of these wonderful bouquets.
My Love for Decorative Leaves
Yes, my love for decorative leaves is infinite because the possibilities of what your hands can create with them are beyond amazing. Decorative leaves — you think of them as a filler for natural flower bouquets, right? Or you may have thought in the past that green decorative leaves are not as important as flowers because most of the time flowers are the main characters in bouquets. Well, believe it or not, green leaves have always had a very important role in every single bouquet they make a part of.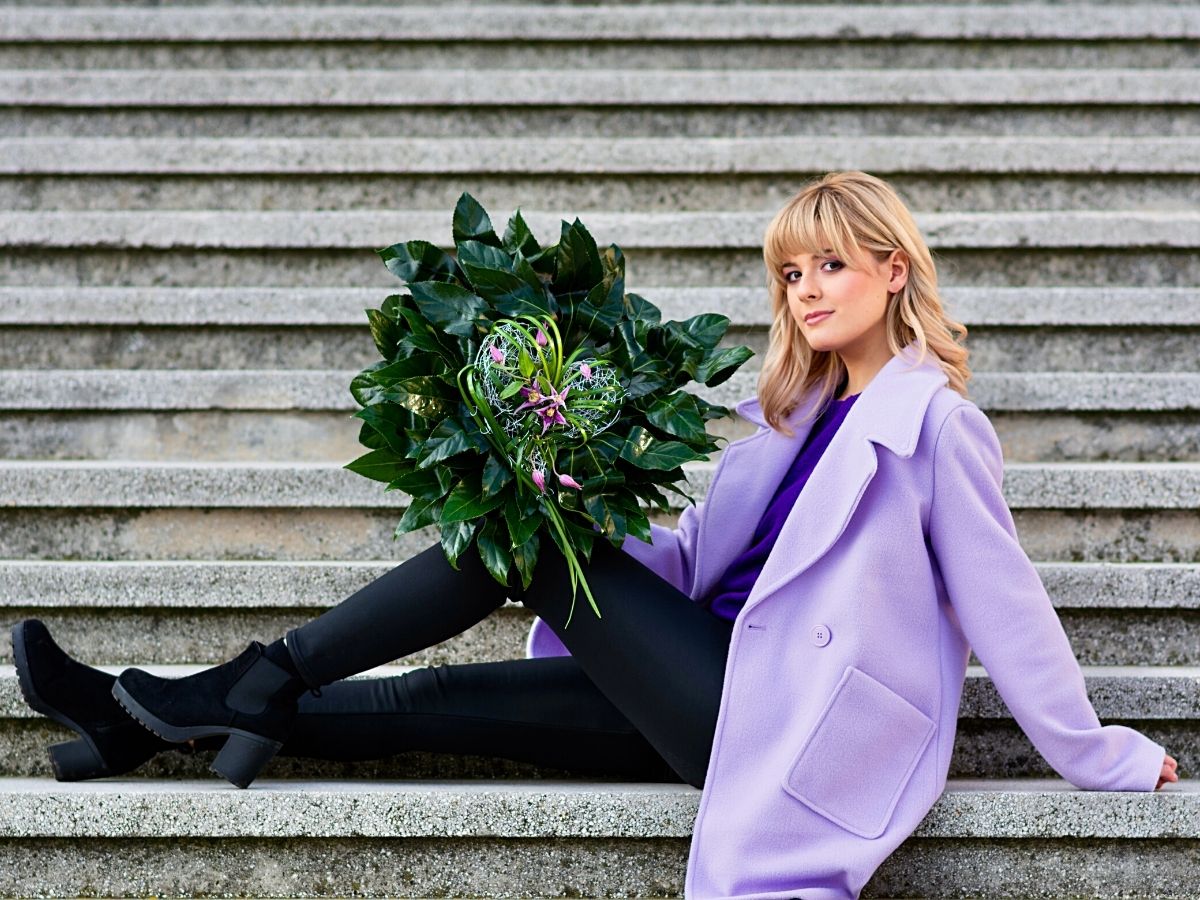 But what about if you changed your perspective, and thought of them as the main actor in floral compositions? That's exactly what I did when creating bouquets that were 80% green, using some of the OrcaGreen Brand products.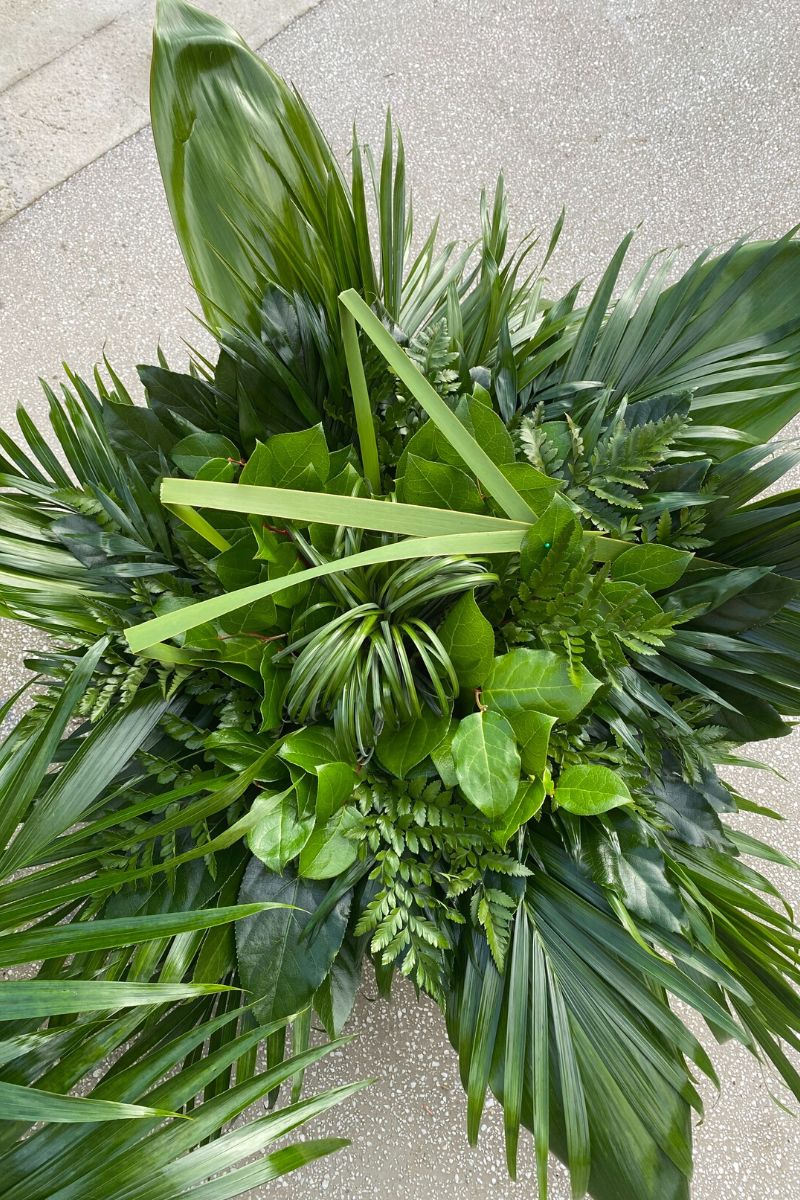 Creating Green Bouquets
Starting from this desire, I created bouquets mainly from decorative leaves, the wonderful decorative leaves from Adomex. I twisted them, spun them, glued them, combine them, and put them in value simply as they look, in their natural form.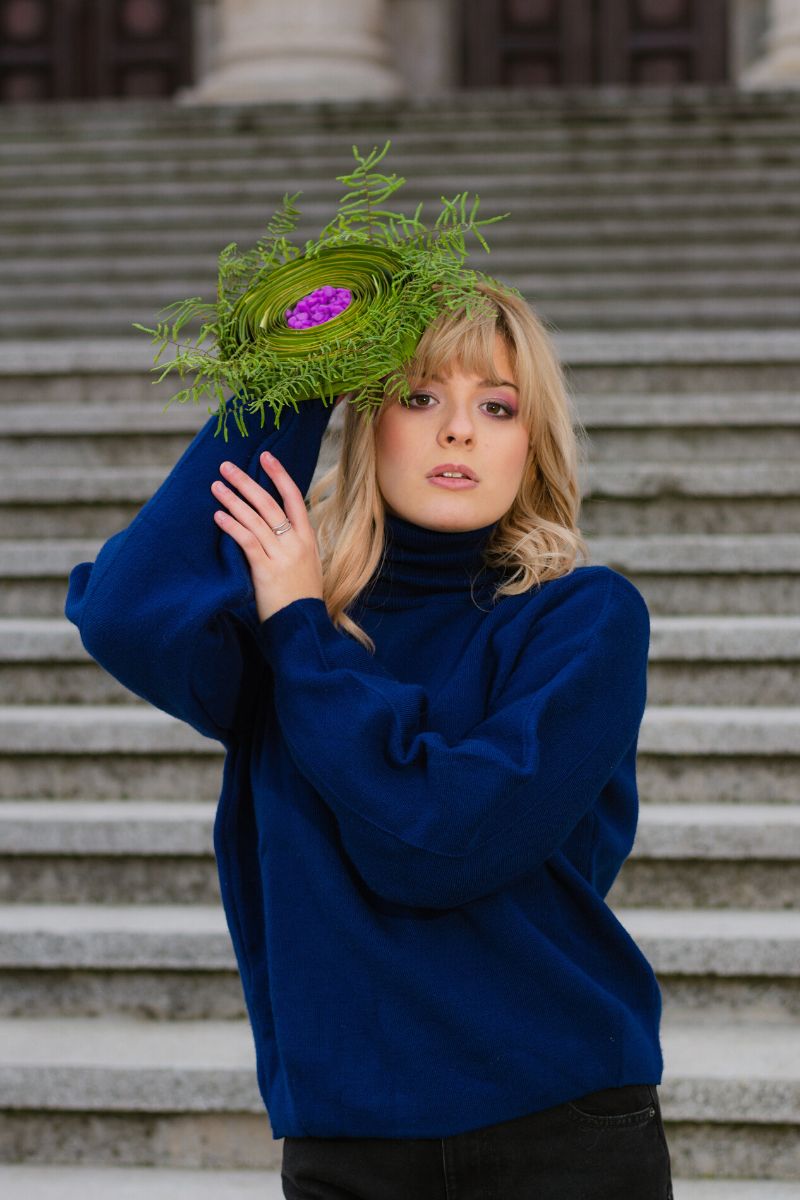 With the help of many techniques, I design small, medium, large, and even very large bouquets. However you play with these green leaves, they look great. Moreover, these creations were highlighted by two talented young people with whom we had a lot of fun at the photo session right in our hometown - Ploiesti, Romania - on the steps of an important institution, the Palace of Culture.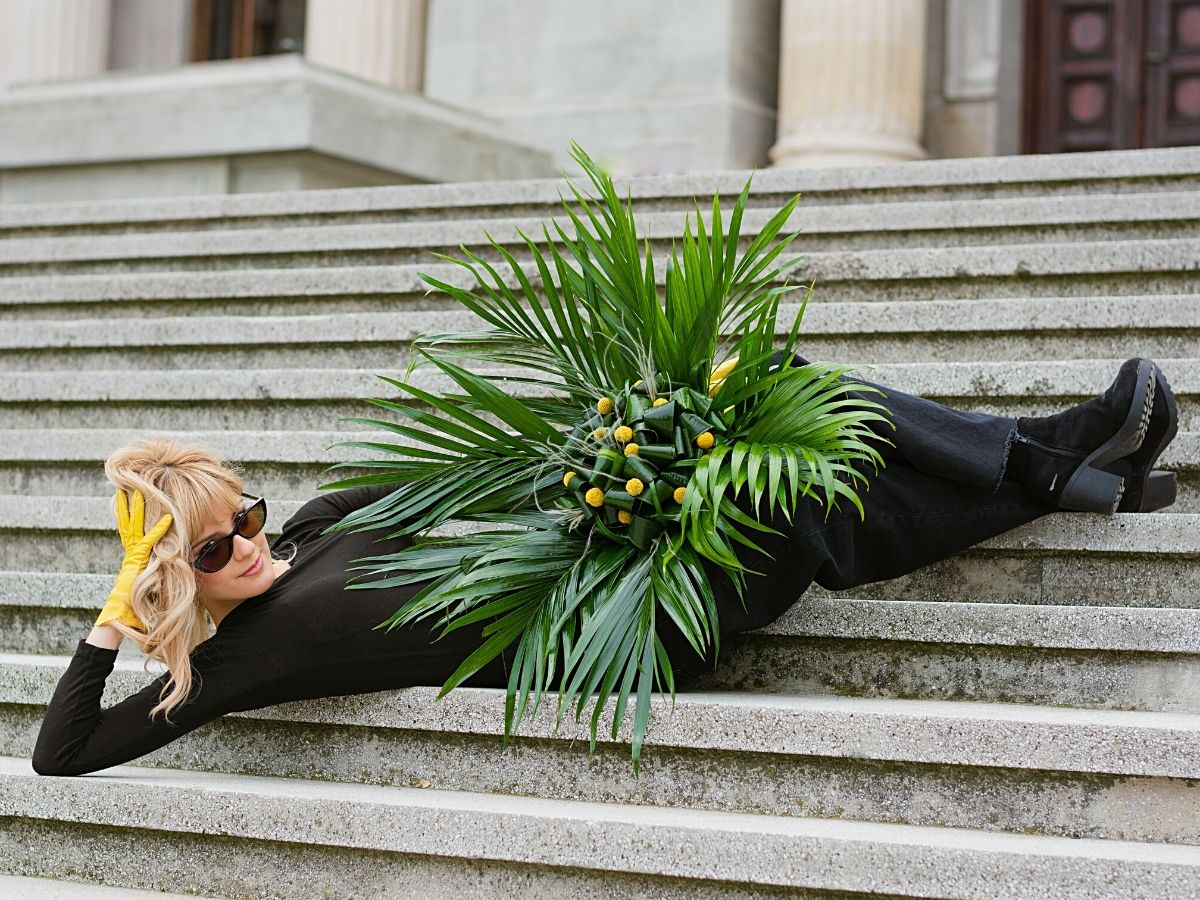 The Endless Possibilities of Creation Using OrcaGreen Products
Also one of my favorite parts about creating with foliage is the endless amounts of creative possibilities you can come up with. Green decorative leaves are very versatile and they have allowed me to get creative and design green bouquets that can go well for any situation or even as a gift to someone who loves greens.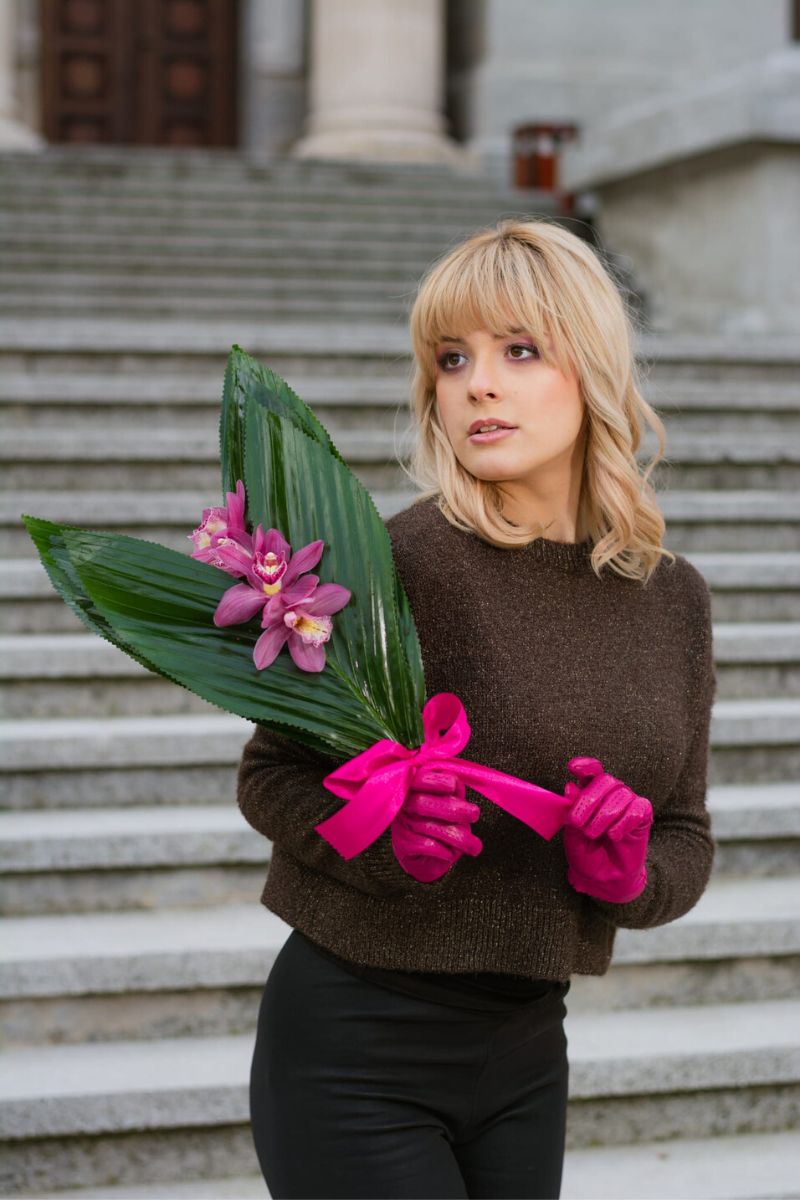 For my creations, I used Cocos Leaf (aka Rabbit Ears), Coral Fern, Cordyline Green Tie, Leather Fern, Salal, and Phoenix Roebelenii from the OrcaGreen Brand by Adomex. In addition to the 80% of greenery I used for the bouquets, flowers such as purple clematis, dark pink cymbidium, various colors of phalaenopsis, and craspedia were used to enhance them.
Design: Laura Draghici / Chic Fleuriste, Model: Sabina Eparu (@sabyyz), Makeup and hairstyle: Salon Michelle, Photo: Alex Chivu (@chuvi.photography).