Salal
Flower
Greens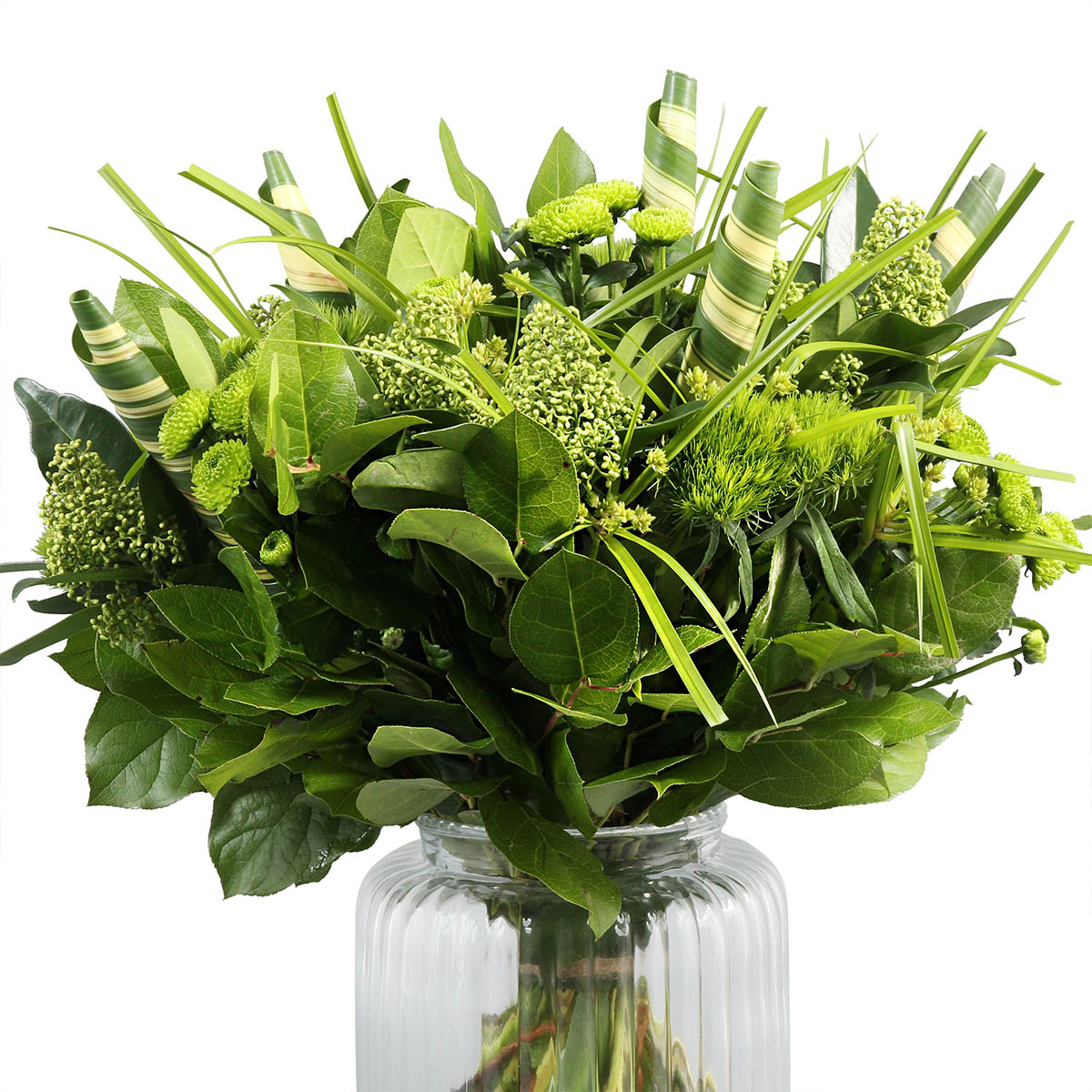 About
Salal
Origin
Salal, popularly called apple leaf or the Latin name is gaultheria shallon, can be recognized by its egg-shaped green leaves with a serrated side. It comes from the west coast of the USA, especially from the states of Oregon and Washington, and from Canada, BC. Salal also grows further south, towards Northern California, but the product is not hard enough there due to the weather conditions. Salal grows in the wild and can be found in extensive forests. Pickers pick the salal in the forest and then bring it to the "inhabited" world. There it is processed and transported in boxes.
Facts
The name mountain tea or Gaultheria shallon indicates that tea can also be made from the leaves. This is done by indigenous peoples in North America, who live around the original sites of the mountain tea. Salal also produces (sweet) dark blueberries that are edible. Previously, these berries were eaten by the indigenous people, nowadays, when dried, it is mainly a good filler for cakes, and to make jam.
Inspiration
The branches of salal or apple leaf are very popular for flower arranging because of the beautiful, matte and dark green color and firmness! Processing tip: what strengthens each other? The fact that you create contrasts in a bouquet, so thin/thick, elongated/round, everything that is opposite. There are so many different varieties, so with green that always works!