Check out all the products seen by me, Peter van Delft, on the Aalsmeer market in the Netherlands, the world's largest display of flowers and plants.
Every day I look around at trader Barendsen Flowers at the Royal Flora Holland Aalsmeer, the world's largest flower auction. With an auction of around 34,5 million flowers and plants a day, I like to spot novelties and special products that are new and/or just coming into production.
What did I see in week 12, 2020?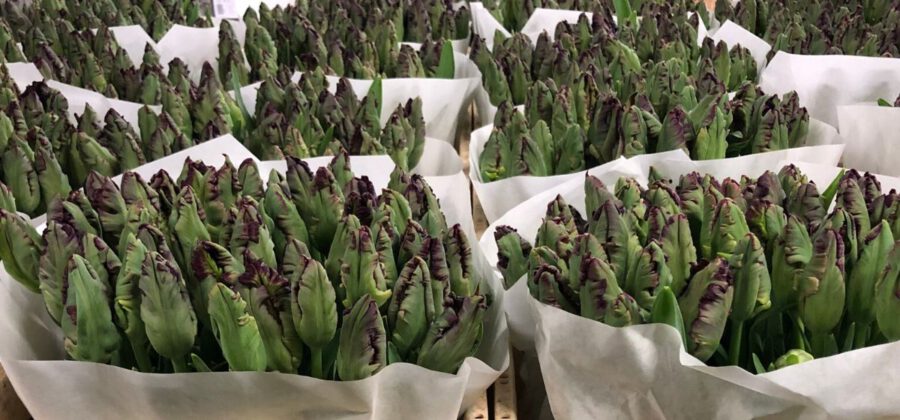 We start with not really a spring color: Black! This is the Black Parrot people, from grower HM van de Berg. Super hard, super quality! We have a good article about black tulips which you can see here.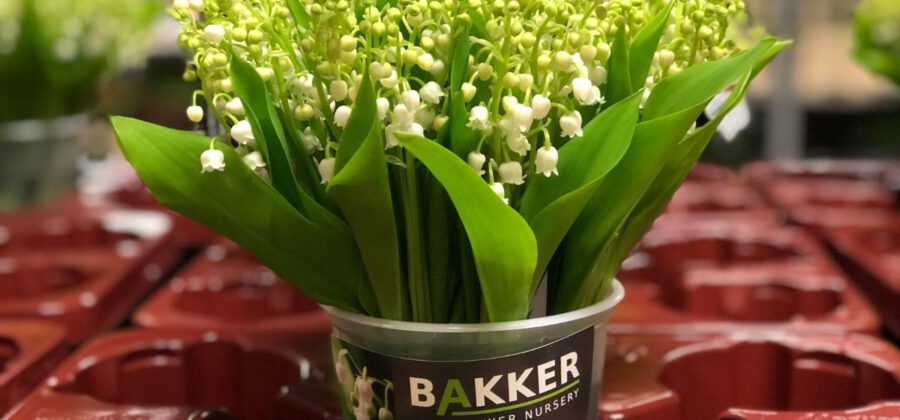 Convallaria Majalis (Lily of the Valley) has arrived. From JJJ Bakker Flower Nursery.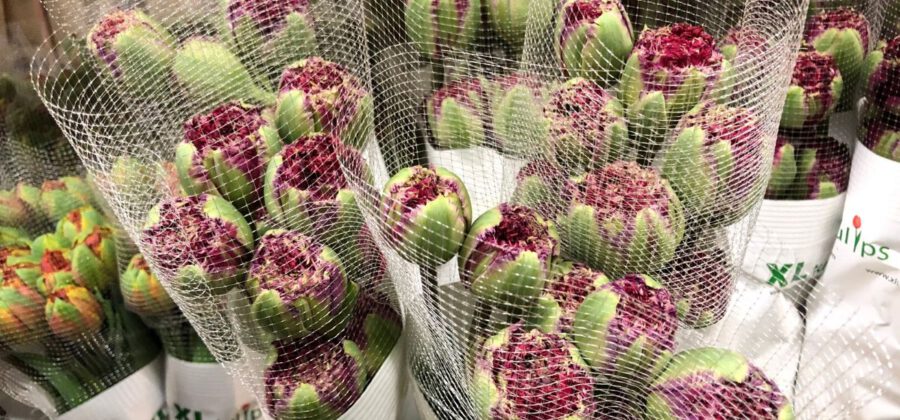 From XL Tulips, Wanderlust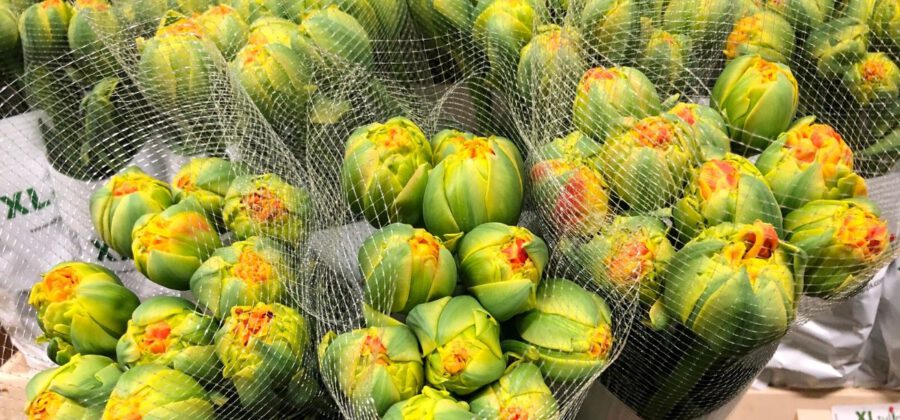 Also from XL Tulips Thule Exotic Tulips.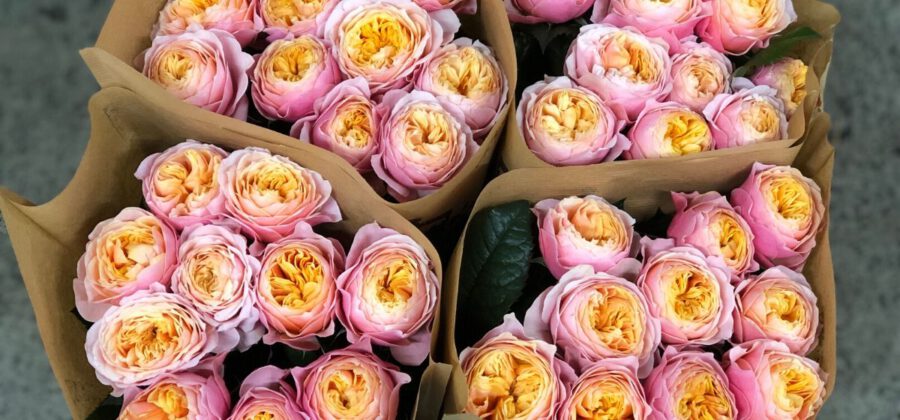 Vuvuzela roses from grower Wans Roses from Germany.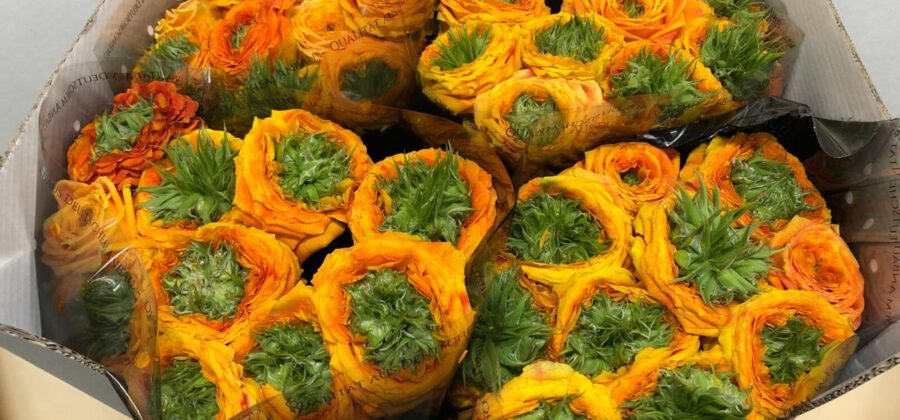 And now time for some Green Samoa Island roses from Gartenbau Kretz.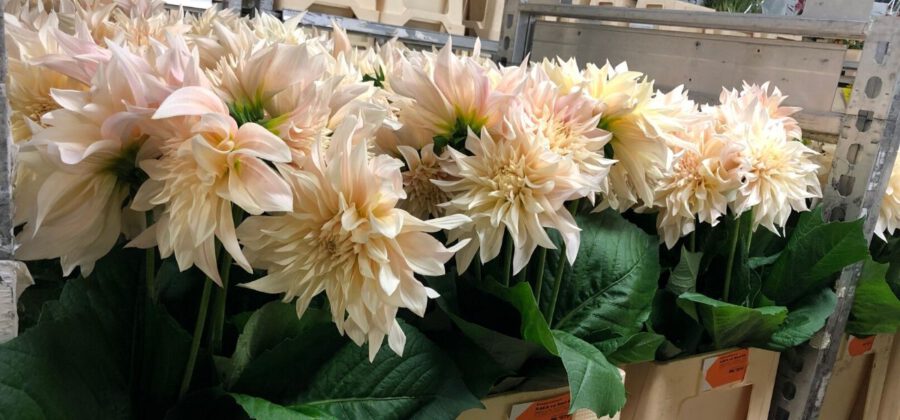 Dahlia Café au Lait, the most wanted variety in Dahlia's, these come from van den Bosch.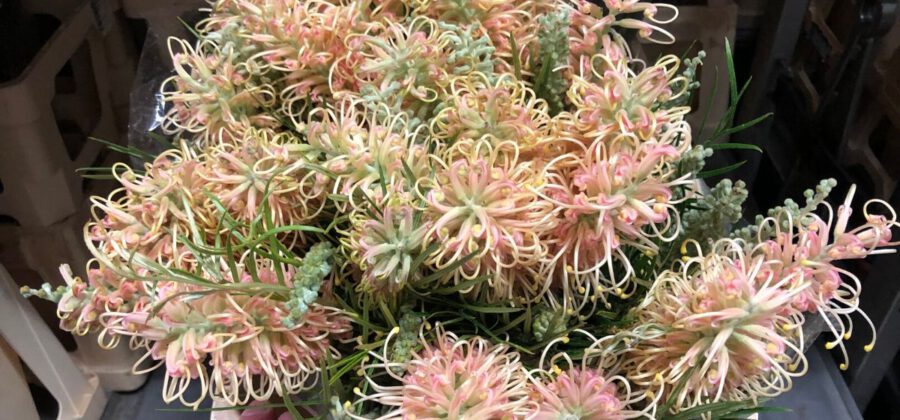 And last, but not least for week 12: some Grevileas! Grevilea Caloundra to be precise!
See me next week? All the best, Peter.