Check out all the products seen by me, Peter van Delft, on the Aalsmeer market in the Netherlands, the world's largest display of flowers and plants.
Every day I look around at trader Barendsen Flowers at the Royal Flora Holland Aalsmeer, the world's largest flower auction. With an auction of around 34,5 million flowers and plants a day, I like to spot novelties and special products that are new and/or just coming in production.
What did I see in week 52, 2019?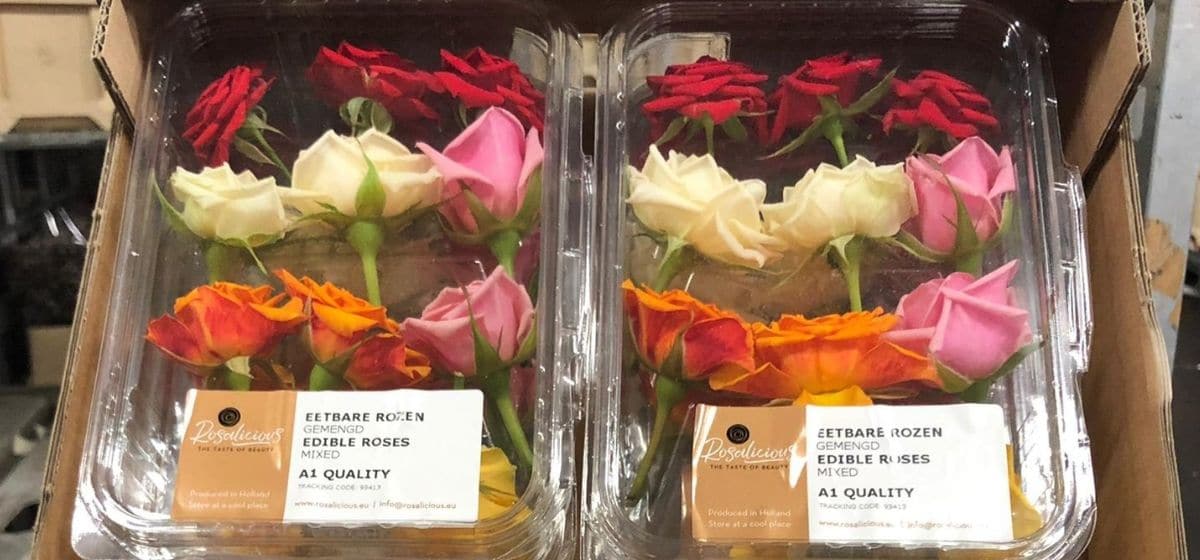 Edible roses! Good for X-mas? From Rosalicious, The Netherlands.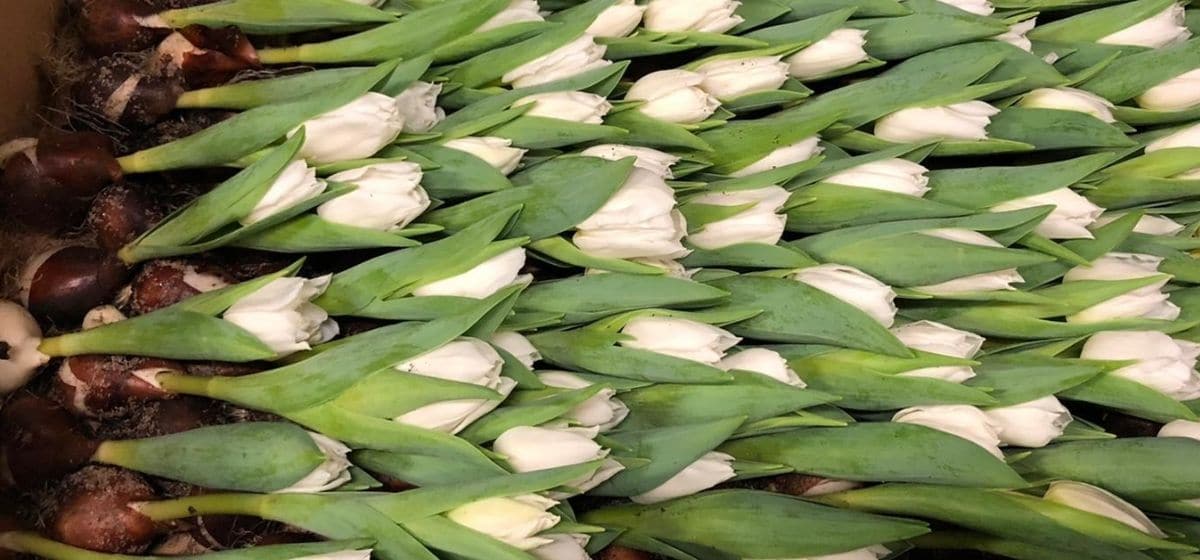 Look at these beautiful Tulips, named 'Double White Star'. Almost time for spring, right? Grown by MTS Ruiter-Kurst, The Netherlands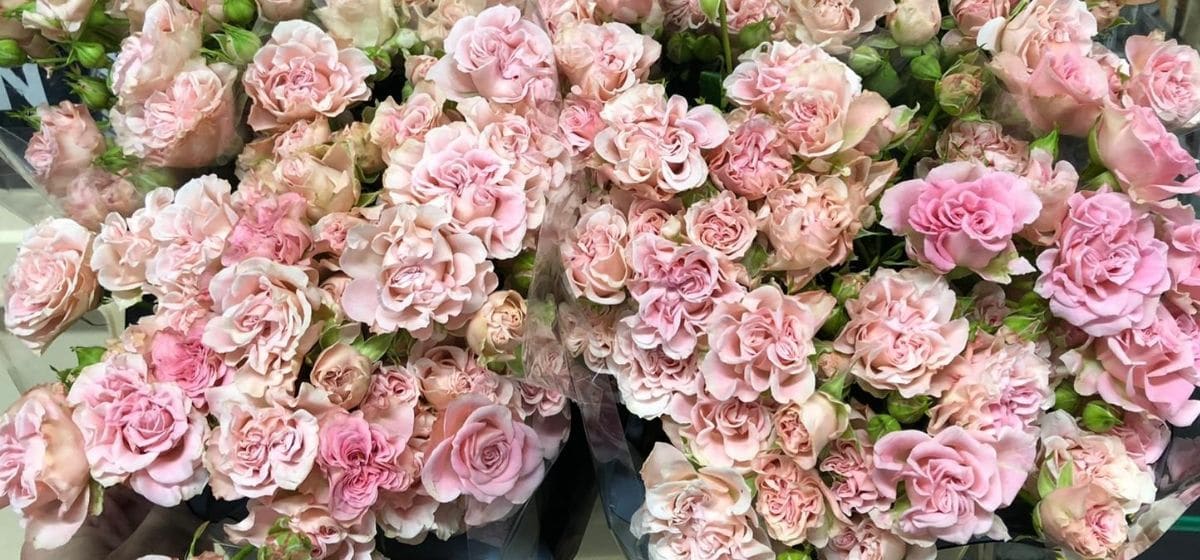 Sweet Flow Spray Roses! From Voorn Roses, The Netherlands.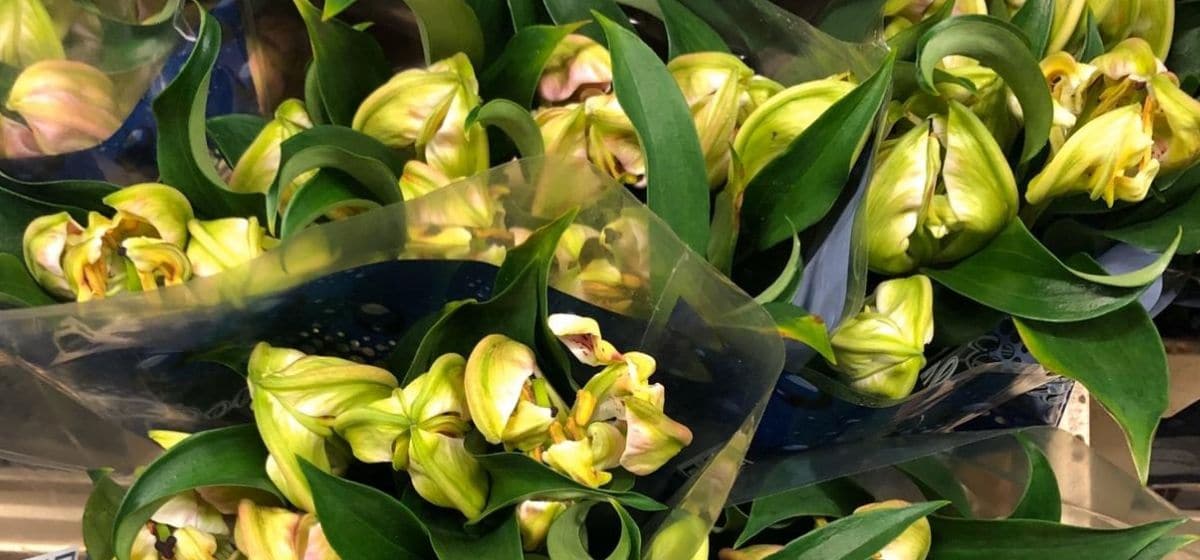 Scabiosa Strawberry Hoop Scoop from grower Uki Farm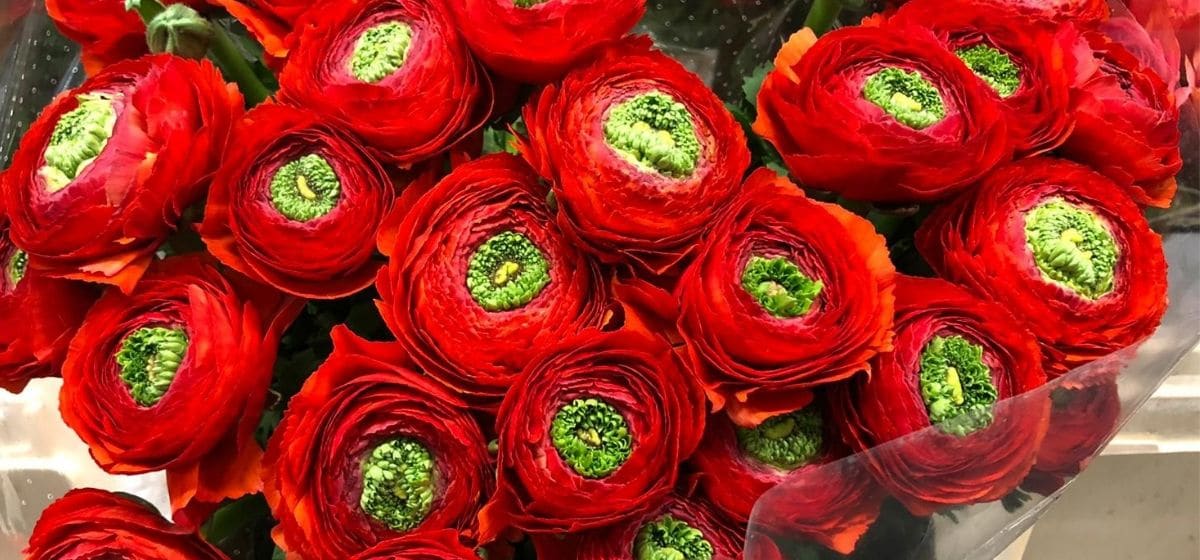 Huge Cloni Ranunculus, variety 'Super Sangria' from importer Cote Azur, The Netherlands. Originally from Italy of course!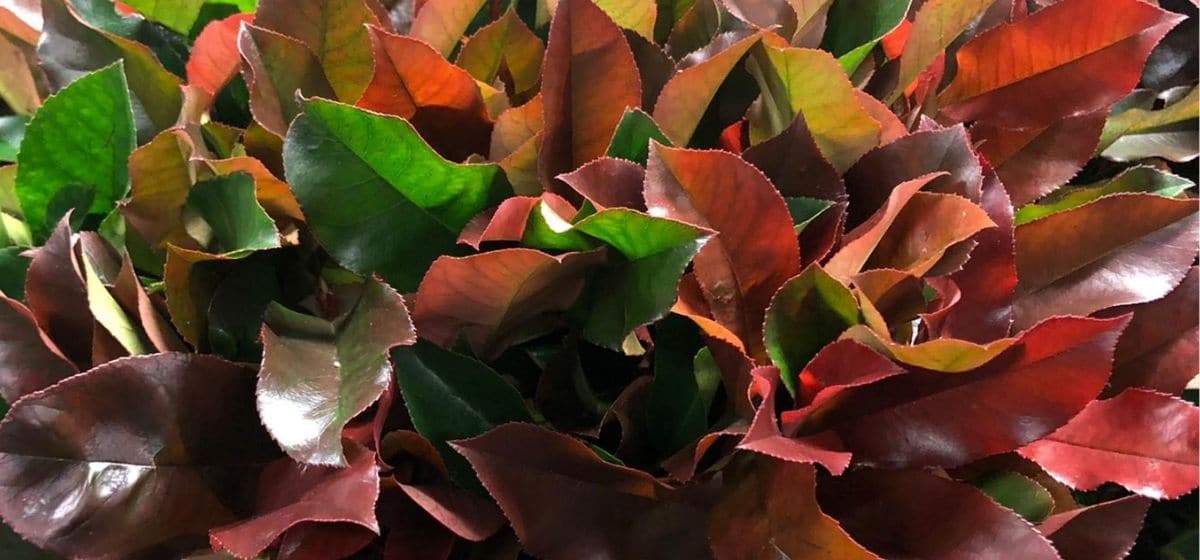 This Photinia Fraseri I really love; 'Peter's Purple' is the name. How funny is that?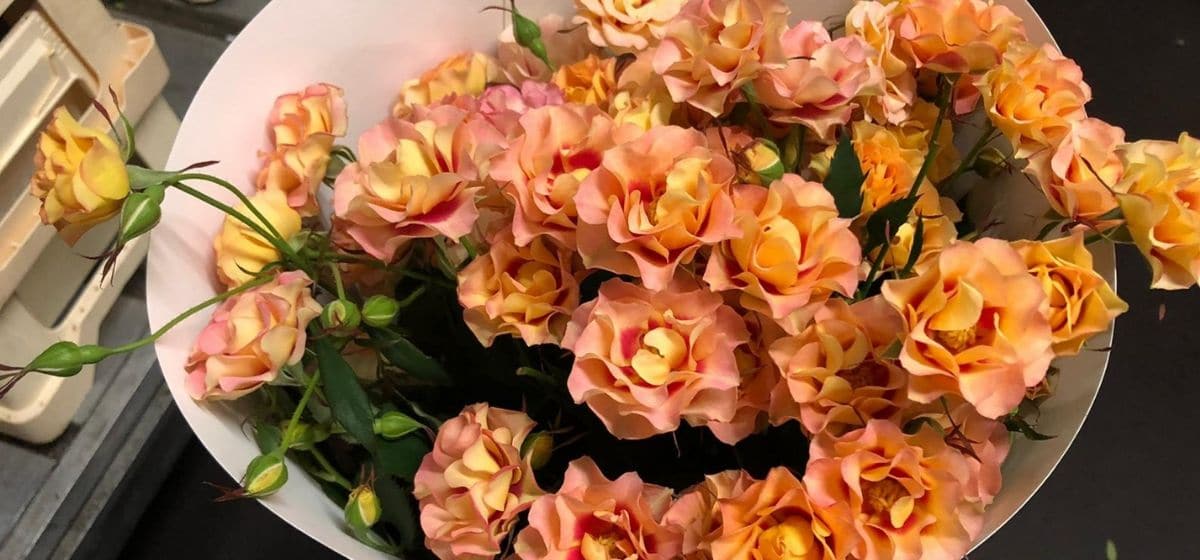 And a new rose from Vip Roses, what do you think?
That's it for this week, I wish you a merry x-mas and a happy 2020! See you next year! All the best, Peter!