What's it going to be this Valentine's Day? Lilies, obviously, are a great choice for Cupid. But then the color... Must it be red? Or better Pink? Does it matter with these beautiful flowers that shout "Don't judge me by the color!" Let's see for ourselves.
Lilies for Your Valentine
She likes to play, she loves to rock. You have lilies in your mind this Valentine's Day. So what's a good option? Red or pink? Pokerface or Albufeira? Both lilies are a great pick. Unscented, long-lasting (over three weeks!), and fabulous.
So, to make the right choice, let's dig a little deeper - shall we?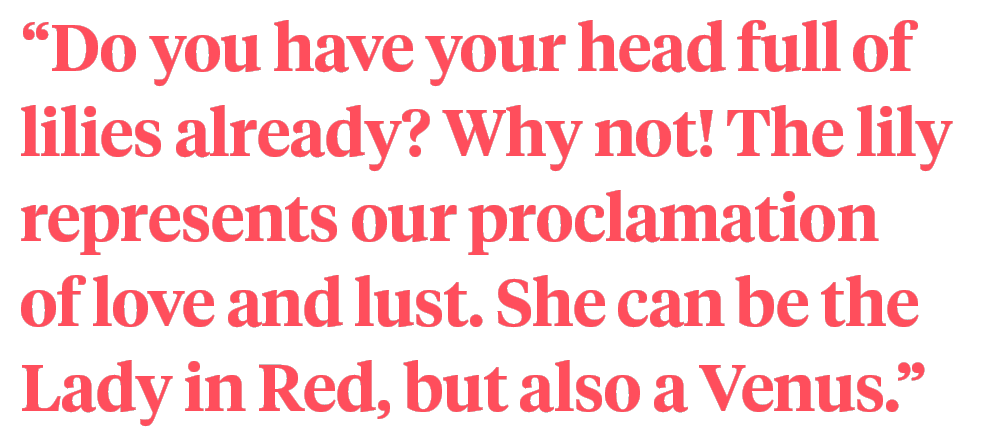 Lily Pokerface as 'The Lady in Red'
"I've never seen you looking so lovely as you do tonight… I've never seen you shine so bright."
The Pokerface lily is like the lady from the song by Chris De Burgh. The picture was taken on the beach in Mornington, a windy beach north of Dublin, Ireland. The flower stems are strong, like the tower on Mornington beach.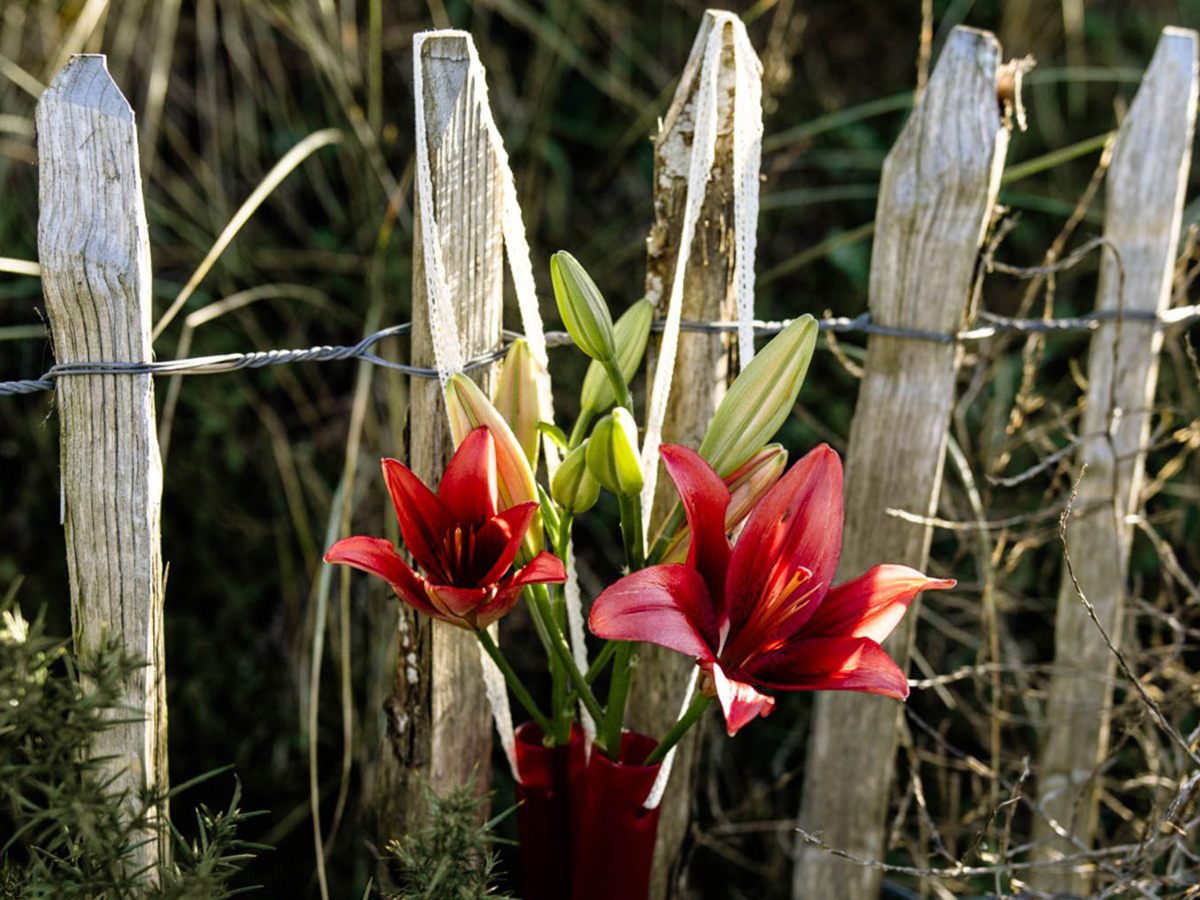 This lily has freckles! This beauty is all about the red feeling of Love and Passion. The red color is often the best choice for expressing unconditional love.
Valentine's choice, I dare to say. Definitely! This lily is all about love, dedication, loyalty, and devotion.
Lily Albufeira as a 'Venus'
"A goddess on a mountain top was burning like a silver flame. The summit of beauty and love. And Venus was her name."
According to Greek mythology, people regarded the lily as a symbol of sexuality. The pink Lily Albufeira is like a frivolous goddess when she blooms. She likes to play, she loves to rock. She is delicate, perfect long-lasting, and unique.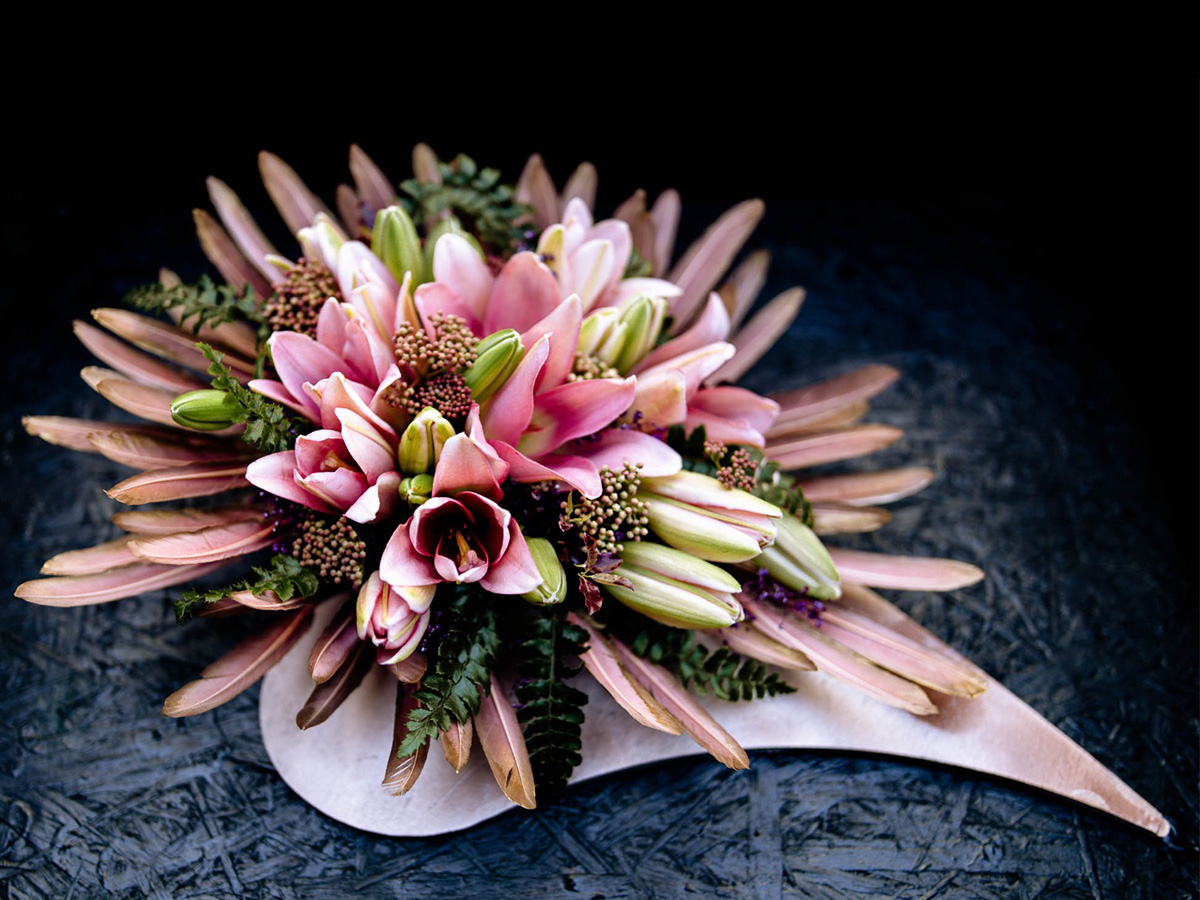 If you are looking for other ideas for Valentines you can design heart shape forms (try ®Oasis Floral Products) with a wooden base, which I spray with metallic colors to match the Albufeira soft pink petals of the lilies, together with feathers and viburnum flowers.
The design will be a perfect gift. A romantic dinner table decoration, or a display on your romantic walk down the beach.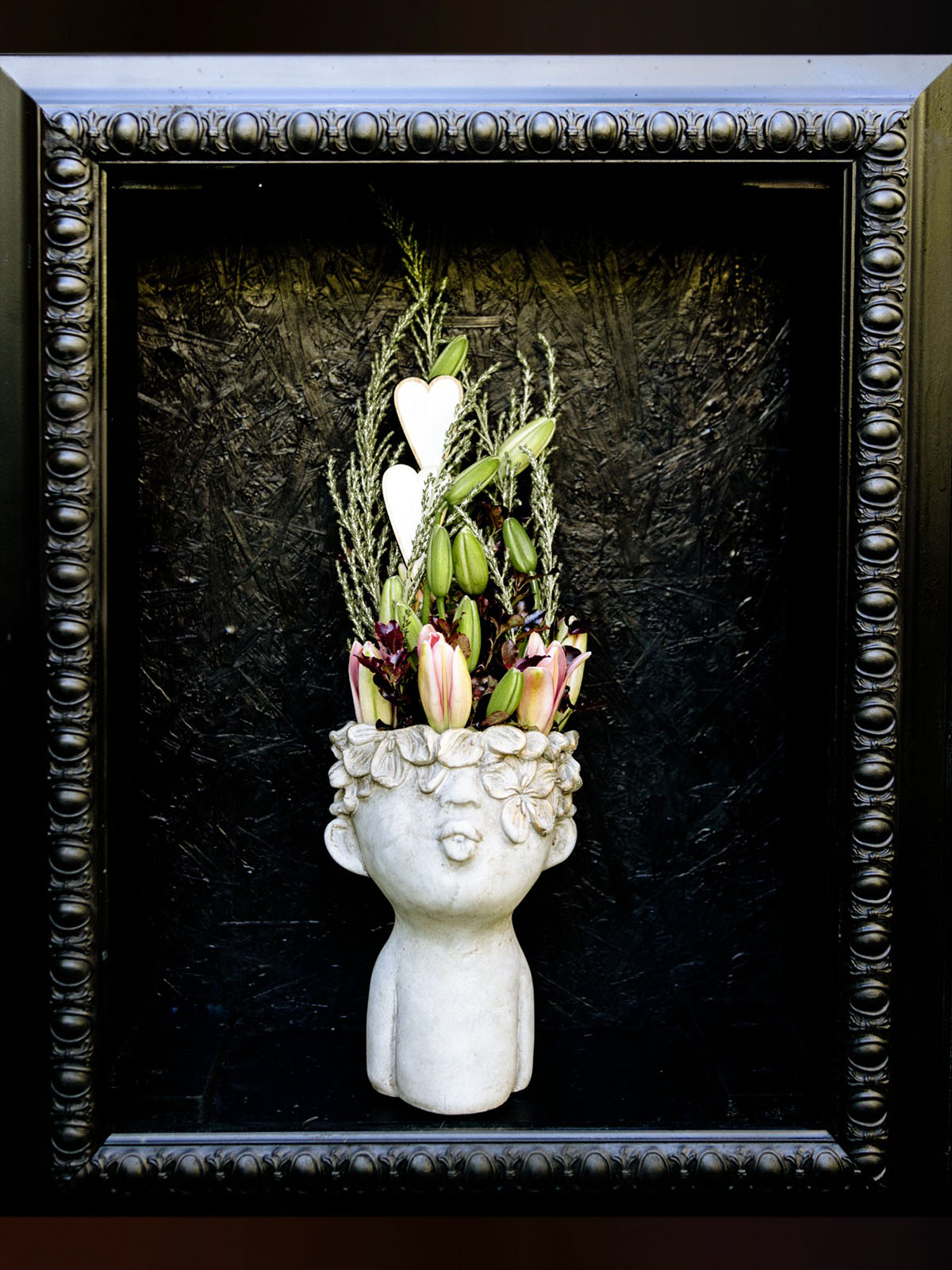 Head Full of Lilies?
Do you have your head full of lilies already? Why not! The lily represents our proclamation of love and lust. She can be the Lady in Red, but also a Venus.
Are you ready for your Valentine?
Don't judge me by the color, just say it with your own lily of love...

More of me on @flowerpassion81. Photos by Natalia Laube Photography.
Lily Pokerface and Lily Albufeira are grown by Bredefleur.