My Pina Colada Poem
I appreciate chrysanthemums a lot. The photos I took with chrysanthemum Pina Colada are made in a rock poetry thematic. My idea of this shooting is to continue to make people dream with my work, during this confinement, even if there was no event or parade, time does not stop.
Very Resistant
You can say that these chrysanthemums are very resistant. And that they hold to the floral glue for about five days. This makes it the ideal flower to work with, for example, if you work in advance for parades.
Highlight the Contrast
For this Rock-Poetry theme, I wanted to highlight the contrast of a classical dancer but this time with tattoos, from this very rock and roll angle. Therefore, also the contrast between poetry and rock and roll. It's a way of interpreting the clair-obscure, or chiaroscuro - which is the use of strong contrasts between light and dark.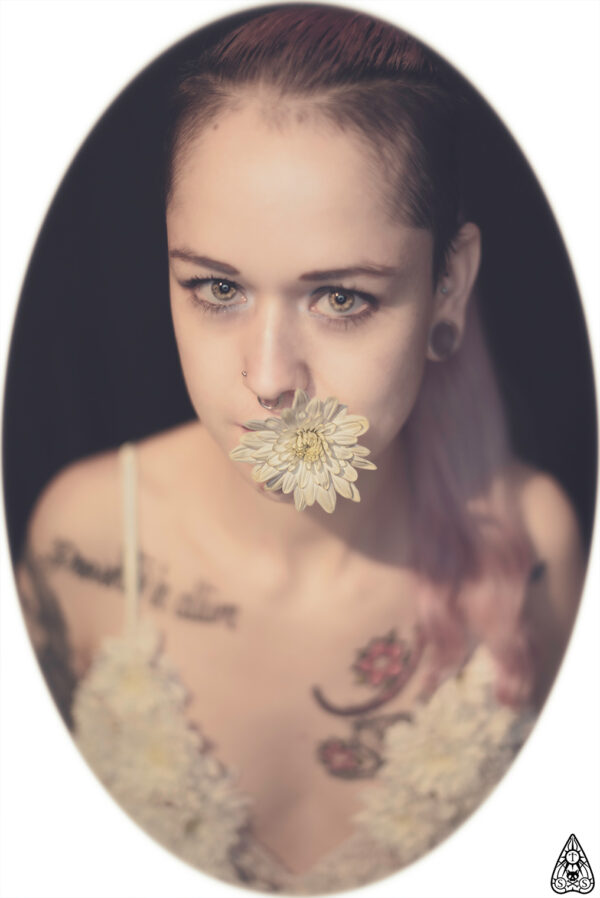 Let the People Dream
I like to be different and I love to work with real people, with the objective to let the people dream and activate their imagination. I often work with tattooed models and with this as a basis I create my art. This creation of chrysanthemums is in line with my work of the fusion of the tattoo and the flower, of body art and floral aesthetic. Creations and fusion of arts that I illustrated in my book Inked and Blossom that was released in 2007.
Pina Colada
In this rock poetry arrangement, I used the Pina Colada chrysanthemum
white
and
cream
by
Fred van Paassen
and the
Yellow Pina Colada
variety by
Zentoo
.
Photopgrapher: Théodora Sabath Model: Candice Valentine Lenne Floral design: Sarah Willemart