Red roses have been the symbol of love and passion for centuries. Therefore, they are perfect for a marriage proposal. I love it when it all comes together in a beautiful setting. The deep red color of red roses — in my latest design the Porta Nova Red Naomi — represents love and devotion.
It is a powerful symbol that emphasizes the sincerity of your feelings. What better way to pop the question: "Will you marry me?"
Red Naomi Is the Perfect Rose for a Wedding Proposal
The Red Naomi roses from Porta Nova are the perfect choice for a wedding proposal for several important reasons: They have a superior quality. The Porta Nova nursery is known for supplying the highest quality of red roses. Their roses are beautiful in color, have large and lush flower buds, and keep their beauty for a long time. This gives me the assurance that the roses will look impeccable during the proposal and long after.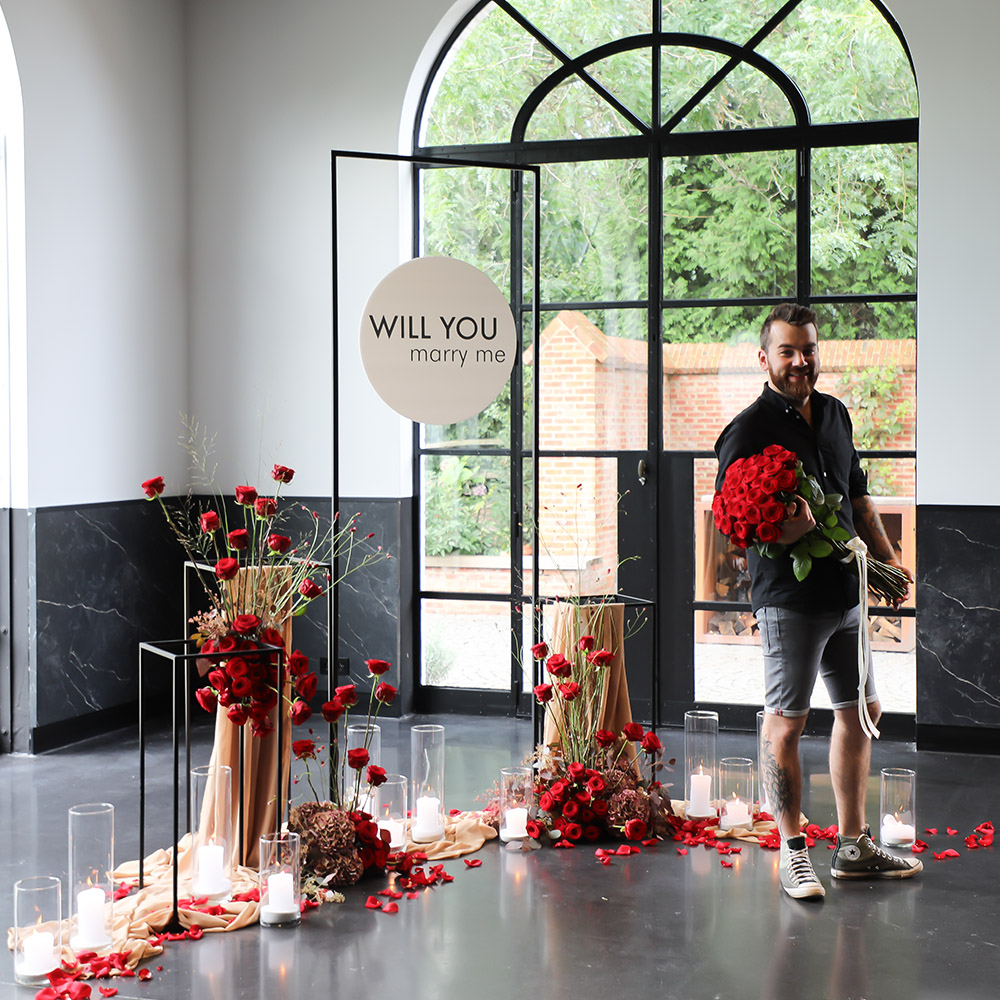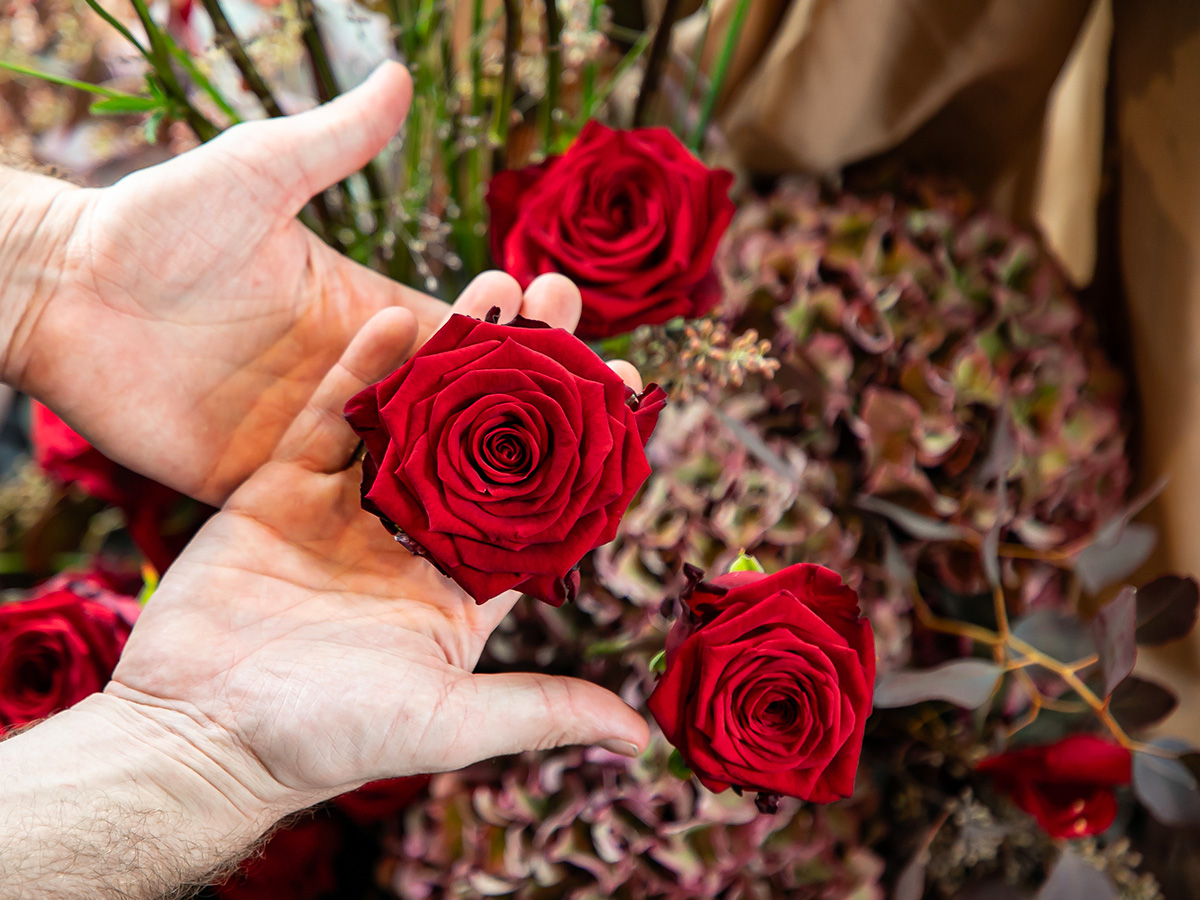 Red roses have a symbolic meaning: The deep red color symbolizes the deep love and passion you feel for your partner. It's important that the flowers you choose for a wedding proposal carry the right symbolic meaning, and Porta Nova's red roses do that in full glory.

If you are using exclusive red roses, then the choice for the best quality is obvious. Porta Nova is known for its exclusive Red Naomi roses. Giving a bouquet of roses from this nursery emphasizes the special and exclusive nature of the moment. Part of this exclusivity is the excellent reputation when it comes to reliable delivery. The last thing you want during an important moment like a wedding proposal is to worry about the quality and timely arrival of the flowers. With Porta Nova, I always rely on a carefree delivery service.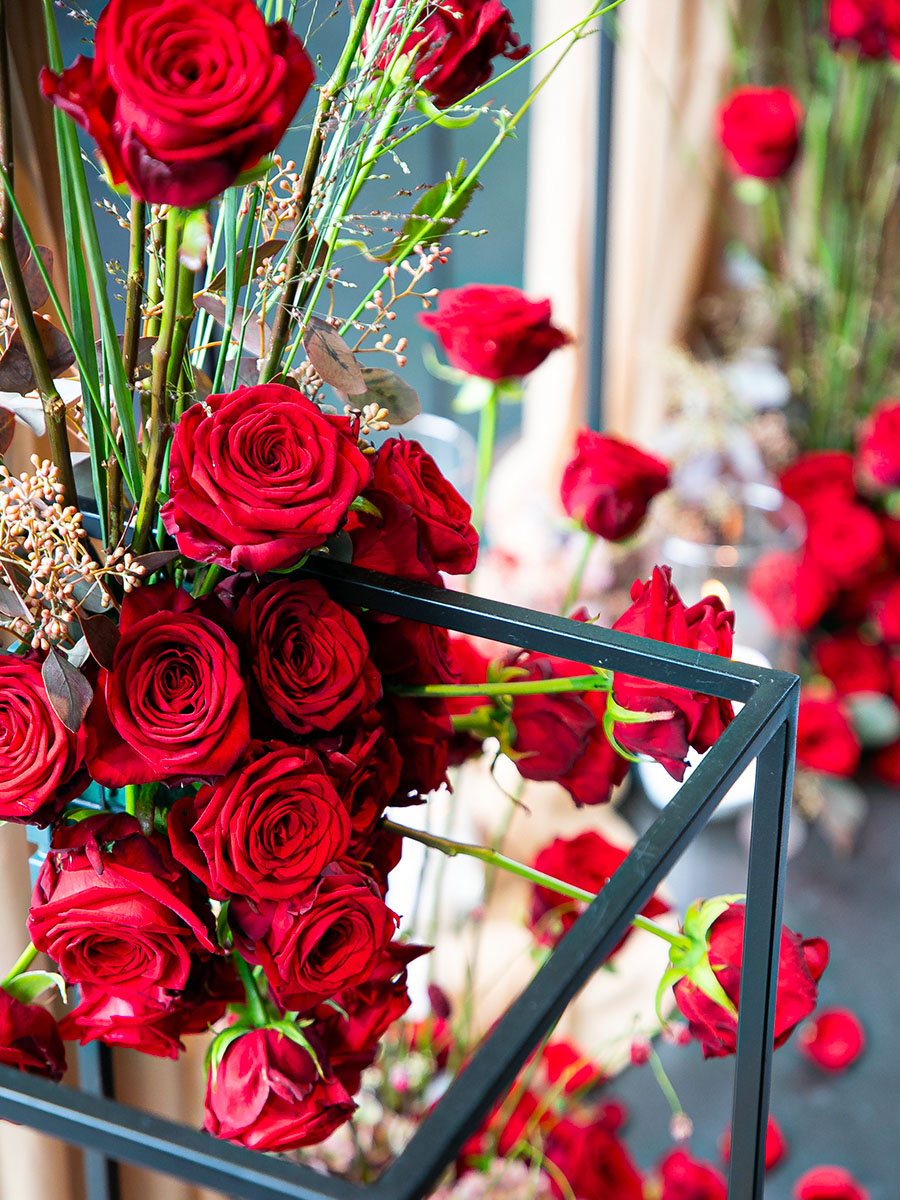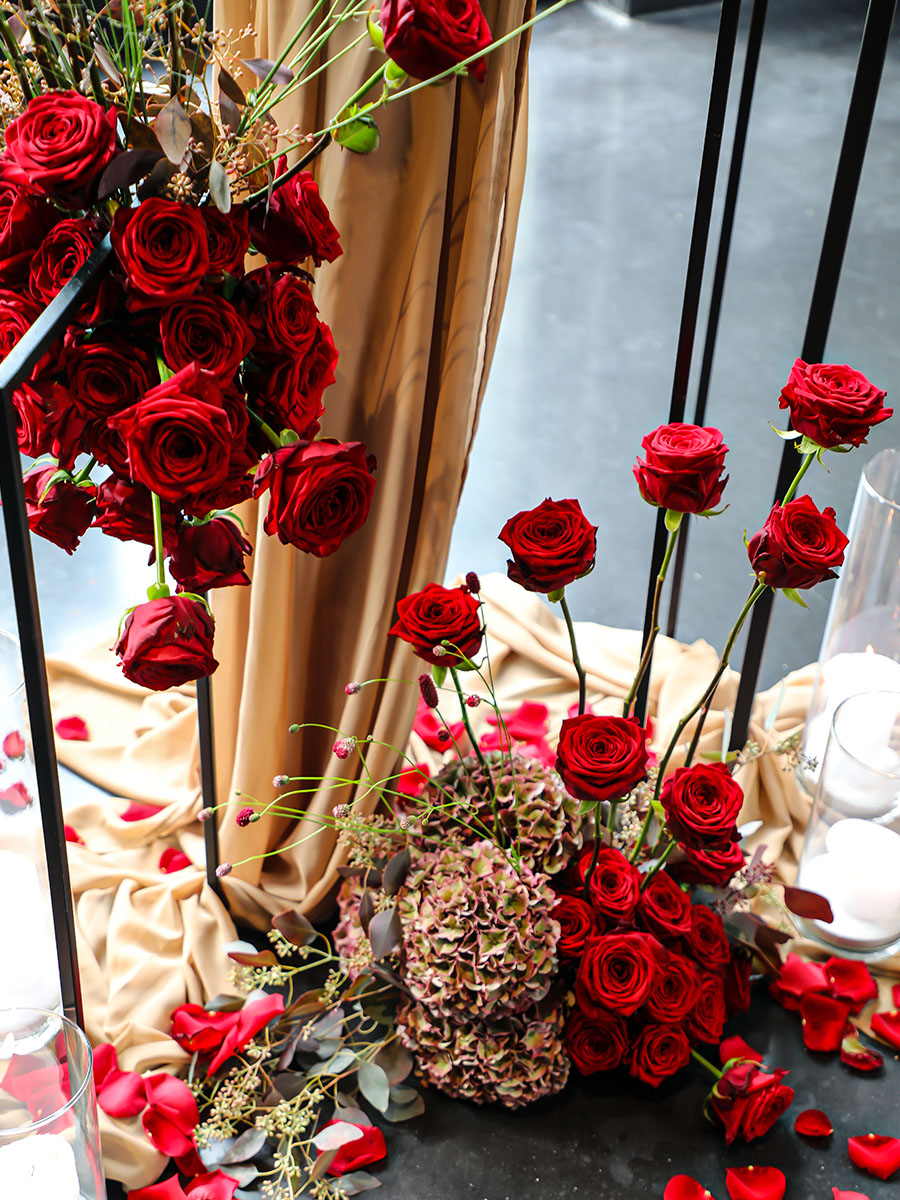 I consider myself an eco-conscious designer. So, I value it when a grower like Porta Nova is committed to sustainable and environmentally friendly growing practices. This means that you not only get beautiful roses but also a reassuring feeling that you are contributing to a greener planet.
Their Red Naomi roses are the perfect choice for a wedding proposal or other special occasions. It is a choice that fully underlines the specialness of the moment and leaves a lasting impression. And that's exactly what I as a florist try to achieve, that my work gives lovely couples a beautiful memory.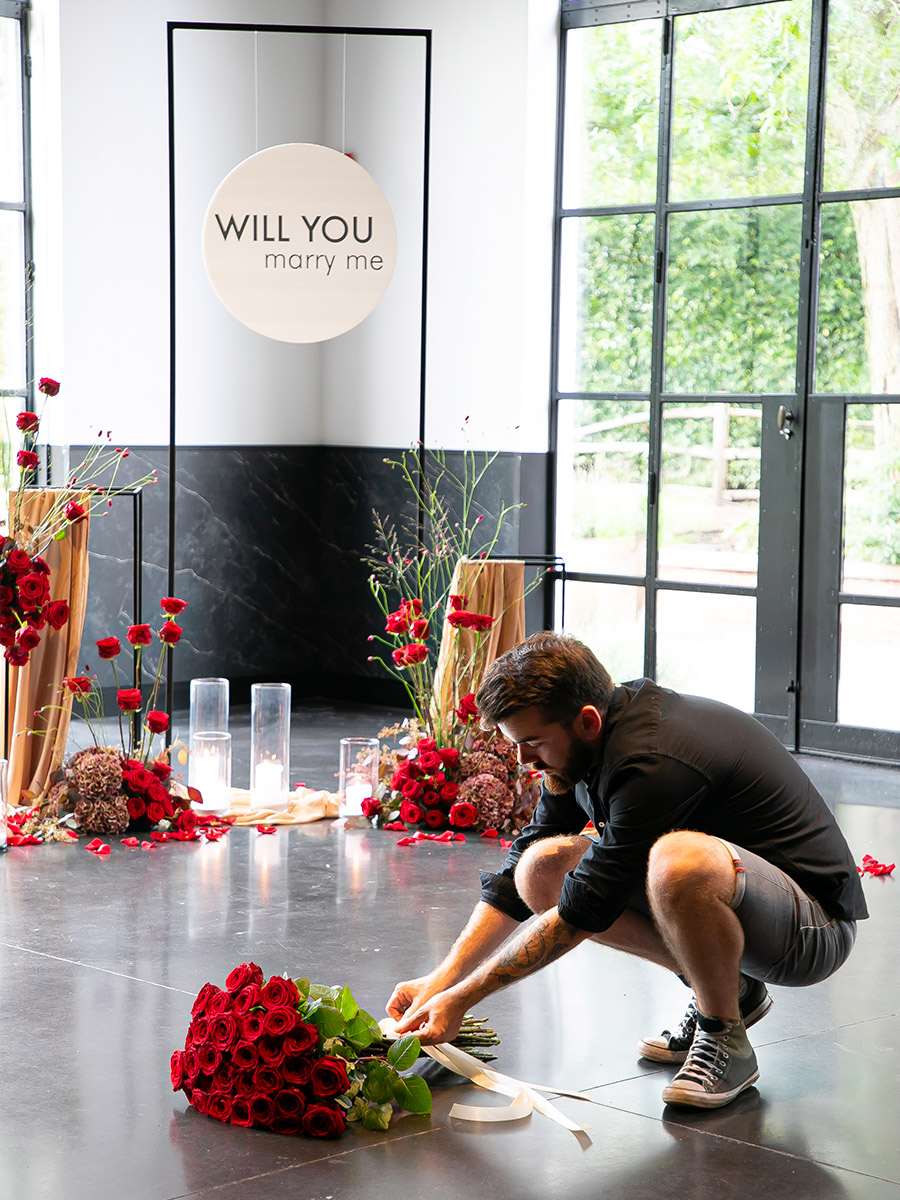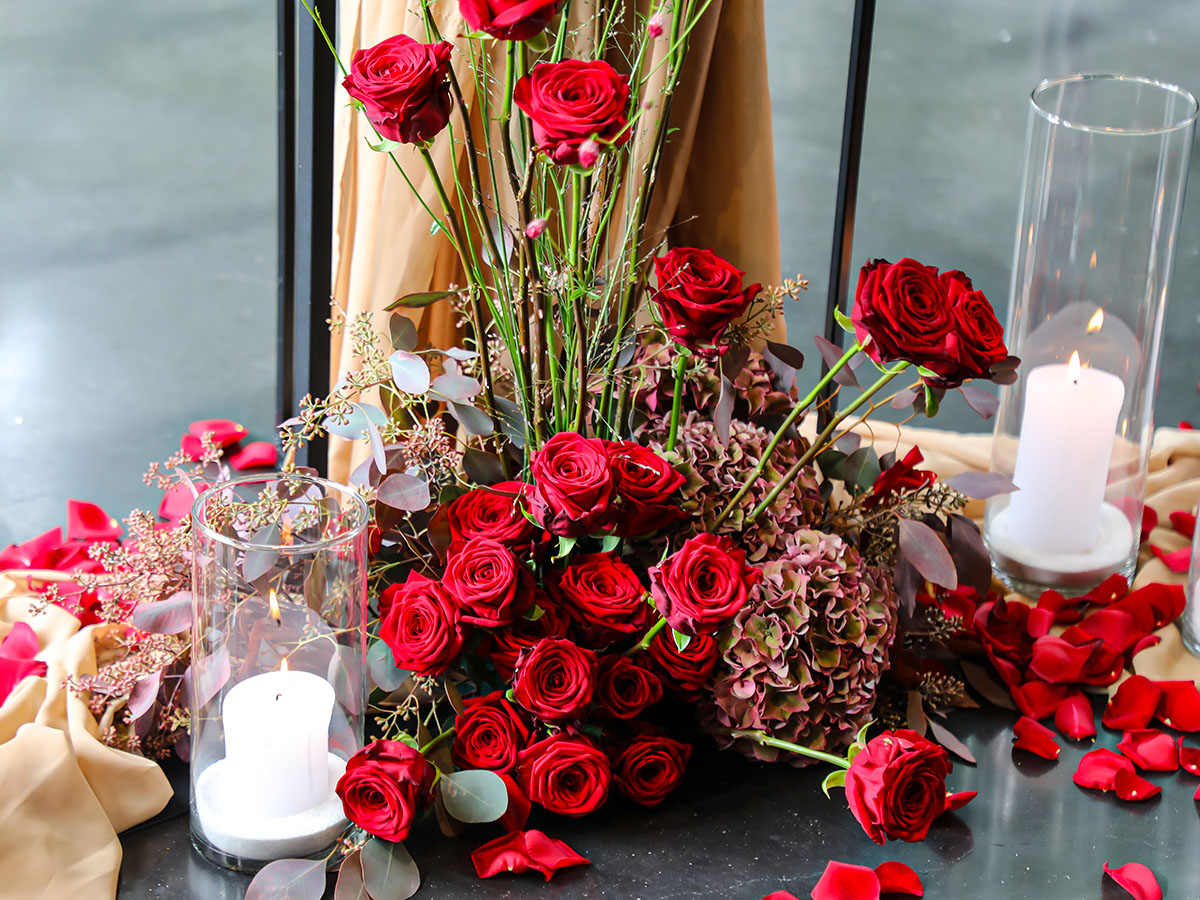 The Venue for This Wedding Proposal
The Barrier is a big venue where all kinds of events take place. And of course also engagement parties. The set-up was in a big room with large windows. The light entering gave a peaceful feeling and I believe to have a beautiful result with flowers, the location is as important as the work. The surroundings put their mark on how the design looks, so in this case, I can only be happy with the result.