This week I had the chance to test and play with floral blocks of Sideau©. I would to share this experience with you and show you the Mother's Day design I created.
Sustainability Here in Germany
What are people increasingly concerned about in the world? Here in Germany, everyone is talking about climate protection. Sustainability, small footprint, recyclable materials, upcycling...
We have to rethink. Reconsider work steps, reorganize, and avoid waste or at least recycle. Choose environmentally friendly materials for everyday use.
My First Encounter With Sideau©
And then there was the request from Sideau© if I would like to use their plug-in compound/wool, evaluate it and show what is possible with it. I was there right away because we Germans take this topic very seriously. This may be viewed differently in other countries, but nobody should ignore it!
First of all: in Germany, this floral foam replacement is unfortunately not approved as 'compostable'. It must therefore not be disposed of together with green waste. At first glance, this may seem like a real disadvantage. And I'll be honest, for me it was also a factor that took away my anticipation.
But first things first. The plug-in block feels exciting - almost a bit like well-known insulation material from house construction. Which is partly true. The base is basalt... and that's the first piece of good news! Because the starting material is of natural, volcanic origin.
Glued together with some kind of glucose/sugar - again a commendable step towards natural composition.
In the air and with the help of crushing, heat, and water, the block slowly breaks down into basalt flour. It provides nutrients and materials and can contribute to loosening and airing heavy soils.
So compared to a conventional floral foam, this is a clear advantage. Yes, it has to be separated, so it's not that easy to dispose of it together with the flowers. But separated and treated appropriately, it is not problematic waste. Works great for me!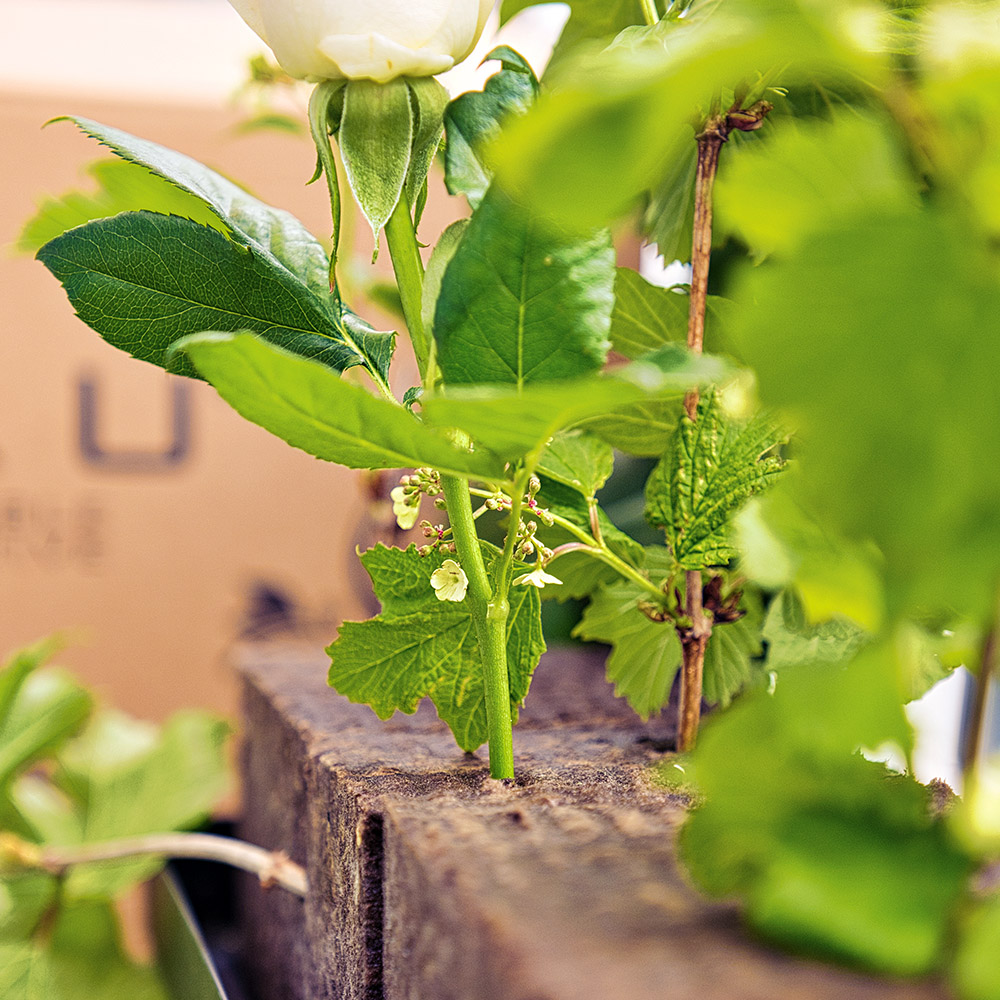 Handling of Sideau© Floral Blocks
Now to the handling. Sideau© draws water quickly, and hardly loses water when taking it out and putting it in! So I've also experienced that contrarily!
The 'feeling' when sticking is a little different: a little slight resistance and the stems also wobble a little more than usual. And the more stems are processed, the harder it is to plant stems. In general, it is less suitable for softer stems. So always have a split stick at hand.
The durability of the flowers is not particularly different than with the usual floral foam - and it always absorbs water again!! A new plus!
I used an old bread knife to cut it - almost cut something like good wholemeal bread (which we Germans love!!).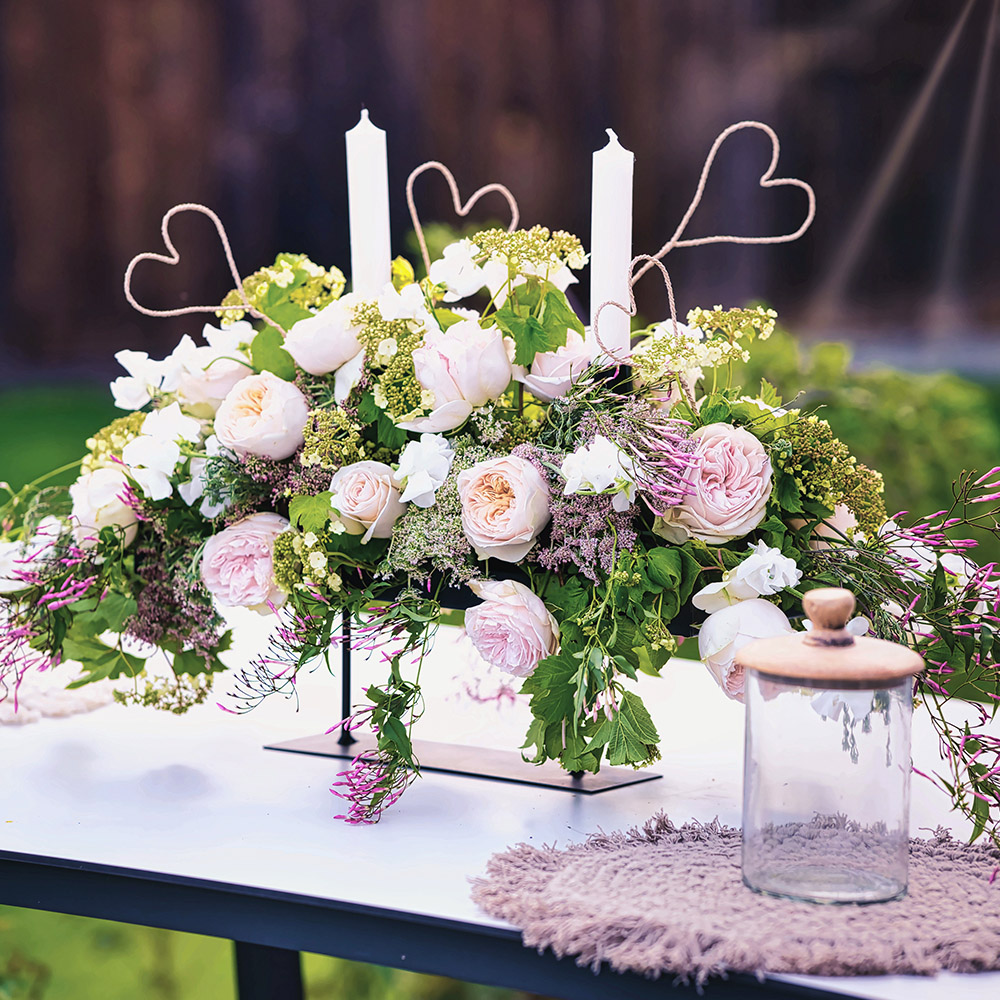 My Mother's Day Design Using Sideau©
The result of my testing and playing with the floral blocks at MyFlorist is this lush Mother's Day design that holds perfectly. For a table design like this, it is important that the basis is solid, that the foam can keep and give its water to the flowers gradually, so mom will be able to enjoy this for a long time.
My Opinion
My opinion on the Sideau© plug-in compound? We need such alternatives and courageous colleagues who use them more often. Because every step towards more sustainability lets our world shine in bloom in the future. Without a guilty conscience!
The Sideau© floral block is a product of Agra-Wool International.