As a florist, I have seen many, many roses in my life and if there's one color that sticks out, it's white. Statistically speaking, people prefer white roses for almost all occasions. It's smart to always have a few white varieties ready at hand for your customers, and Snowstorm+ roses definitely have all the qualities to be one of them.
A Versatile Beauty
Snowstorm+ roses are a great choice for all kinds of events and occasions. A white, versatile beauty like this one lends itself perfectly for birthdays, weddings, anniversaries, you name it. Snowstorm+ is a powerful variety that is very long-lasting and super easy to store. I always keep white roses stocked in my fridge and this reliable variety is a great addition.

Letting the Roses Shine
I usually don't mix different rose varieties in one design unless I absolutely have to or am fulfilling a special request from a customer. It's a personal preference. I like to 'hero' a flower in my creations. When it's just up to me, I prefer to reveal the beauty of a single rose and let it shine as the main flower in my design. Which is exactly what I did with Snowstorm+.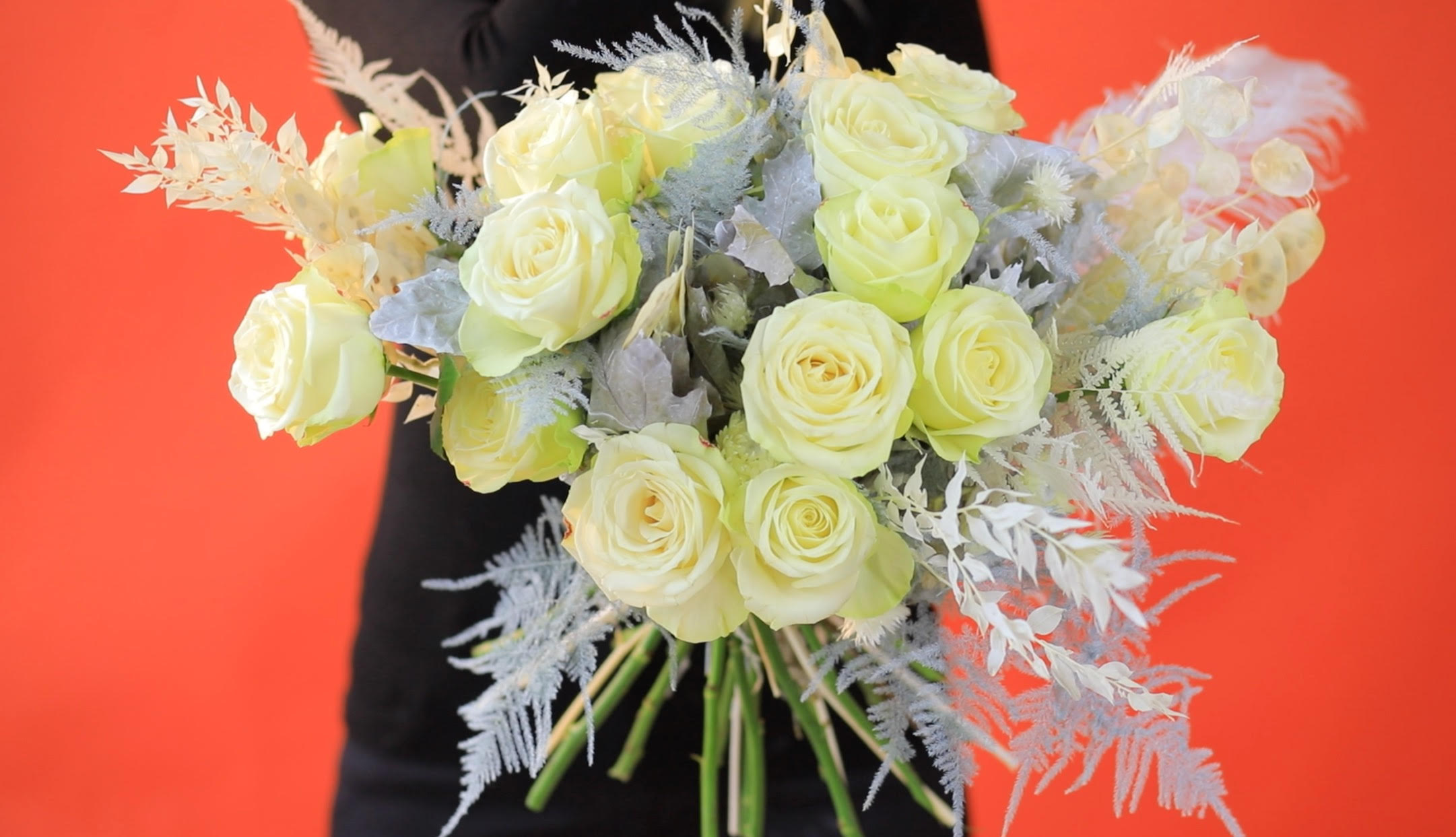 My Design with Snowstorm+ Roses
As you can see, Snowstorm+ is the true hero of this design. The filler flowers and foliage that I used play a complementary role; they lift the roses up but do not overshadow them. For this creation, I chose to reveal the rose's delicate and pure side through an airy composition that almost makes the design appear to be flying. It's the perfect bouquet to make someone's day absolutely beautiful.