While the fundamentals of the flower industry haven't changed much and the basic products are still the same, the industry has changed radically in the way it reaches customers and ships products around the world. From cold-chain logistics to floral e-commerce, the industry has been embracing technology and the advances that have been made. According to
IBISWorld
, floral e-commerce in the U.S. is worth $5.1 billion in 2021, with the industry having grown 5.1% per year between 2016 and 2021. Florists and wholesalers alike are realizing something extremely important. It's not enough to simply have an online presence. E-commerce has become a vital part of sales and must be embraced. Find out why this is the case below.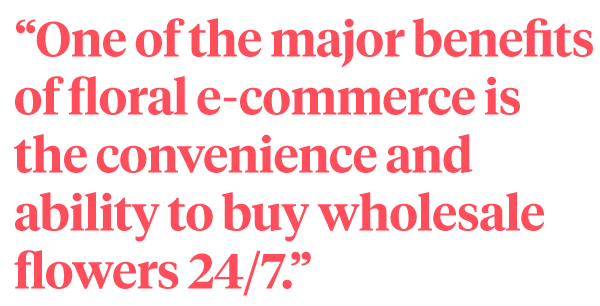 Floral E-Commerce Is on the Rise
Perhaps the most obvious factor contributing to the importance of floral e-commerce is that it's on the rise. It's becoming more popular and catering to your customers and embracing trends is essential to staying in business. According to the United Nations' trade experts,
e-commerce sales rose from 16% to 19%
in 2020. The
Produce Marketing Association
(PMA) has also called e-commerce one of the greatest opportunities in the flower industry and this is no different for wholesale florist websites. Of course, the state of the world also plays a role in this. The COVID-19 pandemic necessitated the use of e-commerce and has changed consumers' shopping behavior forever. Research from PwC shows that
more than 50%
of the 8,600+ consumers surveyed are more digital now and increasing numbers of people are now shopping online daily.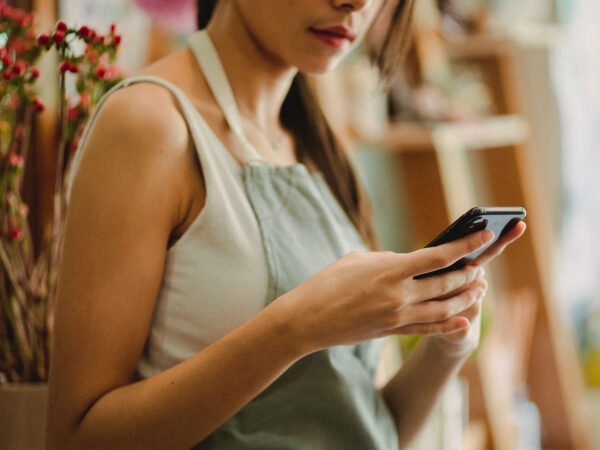 Convenience and Ease of Use
The biggest advantage e-commerce has over traditional shopping is the convenience and ease of use that comes along with it. Consumers don't even have to leave their businesses or homes in order to make orders. They can do so at their own convenience using user-friendly interfaces specifically designed for their ease. Retail florists can order from flower wholesalers when they want without worrying about leaving their businesses or about time since e-commerce can be used 24/7.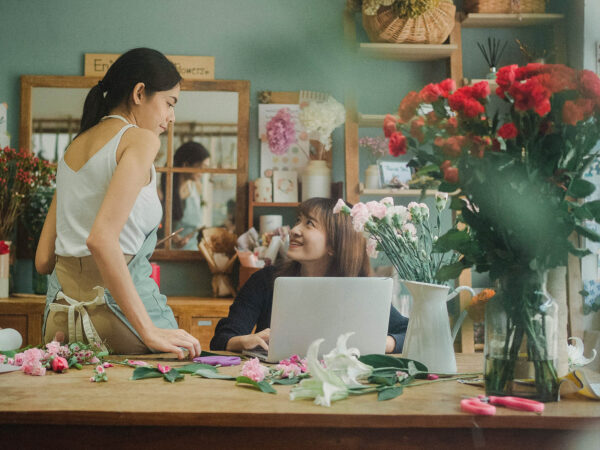 How Floral E-Commerce Allows You to Sell More
By offering your stock online, you, as a wholesale florist, can sell more. Not only can retail and event florists order from your website whenever they want, but they are also able to browse your entire catalog. Because everything is readily available to them, they may order additional items they may not even have come across otherwise.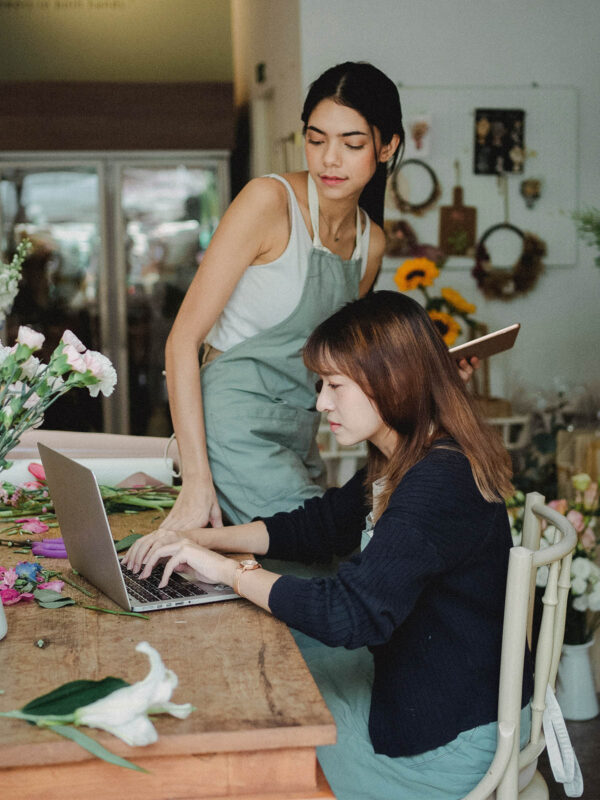 Aids Digital Marketing and SEO
Another major advantage of floral e-commerce on wholesale florist websites is how much it helps with digital marketing and SEO. Florists can look through and share catalogs, and social media and PPC can be used to promote your website. Normally, people visit your website and then must either call you or visit the brick-and-mortar store. With e-commerce, they can place orders without ever interacting with people and making a minimal effort, increasing the likelihood of purchase.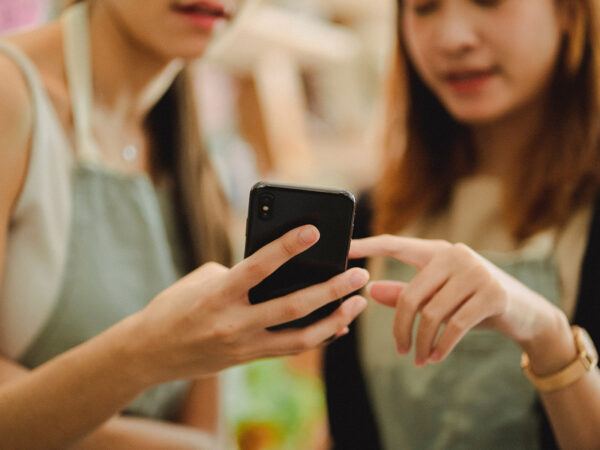 Sales Data and Insight
Floral e-commerce also provides wholesale florist websites with sales data and insight they can use to their advantage. For example, if they see that one type of flower is selling particularly well, they can promote that item more or offer discounts on bulk orders to encourage more sales. As floral trends change, they can keep up with trends specific to their customer base with ease.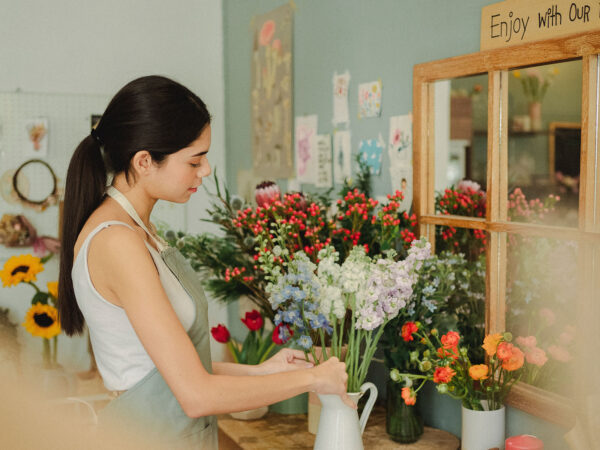 Maximize Your Floral Sales
As previously discussed, one of the major benefits of floral e-commerce is the convenience and ability to buy wholesale flowers 24/7. To take advantage of this, you can opt for systems like Quick Flora, Komet Sales, and Traze. You can link these platforms to your website, and they can work as a marketplace for your goods. While it's still necessary to have your own website where you can work on blogs, SEO, and provide contact information, these platforms can enhance convenience by giving clients a link to a place where they can buy your products whenever they want. This strategy is a surefire way to increase overall sales.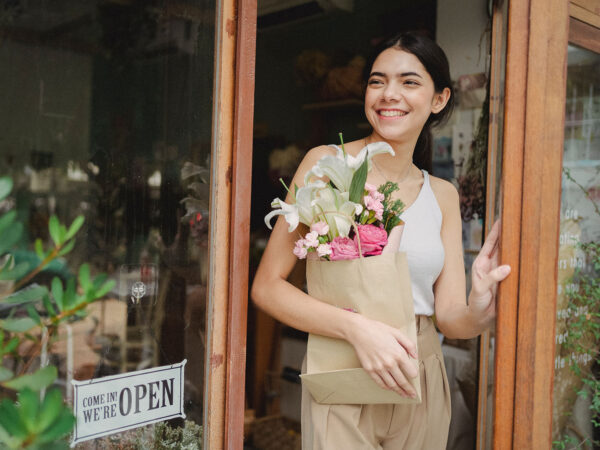 More Flower Industry News
For more on flower industry news, help with wholesale florist websites, or floral e-commerce, reach out to
New Bloom Solutions
and Above All Flowers
here
. We can build out your website as we have done to various wholesalers across the country.
All images by Amina Filkins on Pexels.