Today I am warmly welcomed by Menno Boots who is the sales rep at Borst Bloembollen, a Dutch nursery of tulips. 'Bloembollen' is translated as 'flowerbulbs'.
Tulips, tulips, tulips. Around 250 different varieties. 40 million tulips for the cut flower industry in total, and about 50 million dry bulbs, which they produce in 200 ha bulb cultivation and forcing areas. A huge nursery.
Borst Bloembollen
At Borst Bloembollen they force tulips to grow also outside of the natural tulip season. The nursery's forcing season is long due to the cultivation of bulbs in the Netherlands, New Zealand, and Chile. The breeding season runs annually from the end of September to the beginning of May. The bulbs from the Southern Hemisphere are forced in their greenhouses from the end of September to December. At the end of December, they switch to Dutch-grown tulip bulbs to produce tulip flowers. The range in this is very extensive and with many (new) exclusive varieties.
The History of Borst Bloembollen
The current owner of the business is Jos Borst. His grandfather Jaap started growing vegetables in 1910. His son Jan started in 1946 with tulips next to the vegetables when he took over the business. In 1984 Jaap's son Willem joined the business. Jos (Willem's brother) started in 1993. That year, they had 15 hectares of tulips and 7 hectares of lilies. In 2008, the company stopped growing lilies and started specializing fully in tulips. The same year, Jos Borst continued as sole owner after his brother Willem Borst left the company.
Proud Grower
Jos is particularly proud of the fact that everyone in the company aims to work in such a way that the best quality is key. Jos made sure the company is seen by the trade as a one-stop-shop when it comes to tulips. In the highest segments, Jos makes sure his customers are always happy and can expect only the best. Each year at least 20 new varieties are being introduced, coming from their own selection, of breeders like Hybris, Remarkable, and Marax. The company services wholesalers, florists, and larger retailers. They also provide custom packaging and private labeling. Flower designers know the company really well. There is even a German florist who comes to pick up Tulips at Borst Bloembollen in North Holland because of the quality of the flowers. Tulips are a low-energy product, not much energy is needed. At Borst Bloembollen, they only use paper packaging.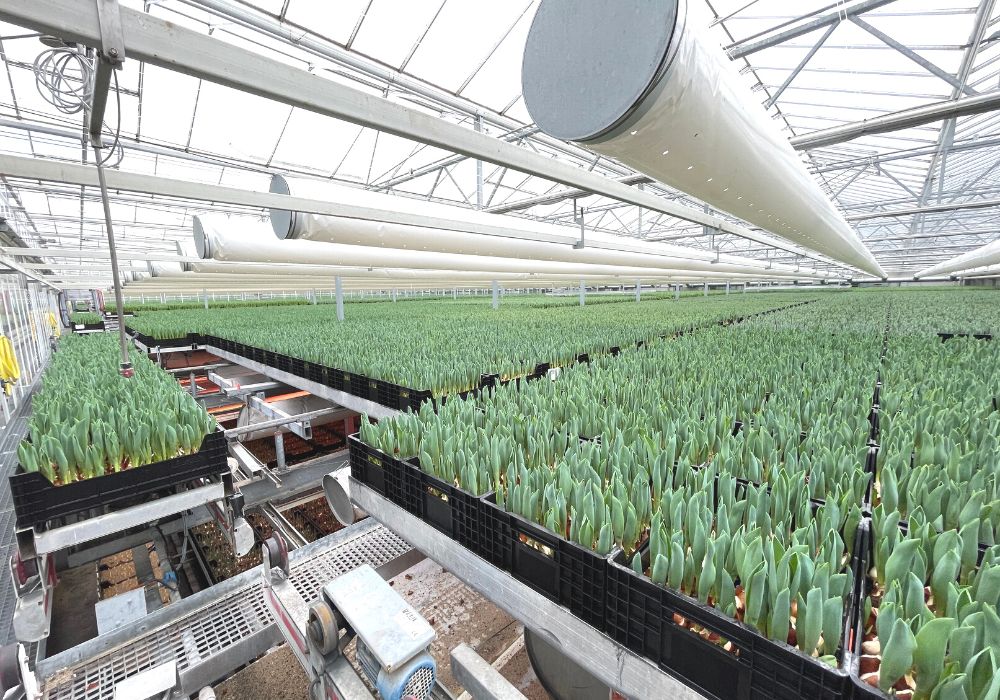 Breeding of Tulips
They like to put new innovative tulip varieties on the market. With these new varieties, the company wants to make an environmental positive impact in the future. And try to improve their tulip assortment in general. Based on their need to introduce many new varieties each year, an in-house breeding program has been started.
The breeding process for tulips requires a lot of patience. The selection criteria are strict; in addition to good forcing and growth properties, fusarium insensitivity is of great importance. It is also important that the varieties are highly productive with planting material and deliverable tulip production. The seedlings (tulips grown from seed) are extensively tested on water and potting soil. Forcing speed, leaf position, and bud presentation are important success factors. Most tulips are ready to name after a period of 10 to 15 years of development, calculated after crossing. So it's a game of patience!
The Dream
Menno talks about how Borst Bloembollen hopes to entice more Dutch florists to buy their Tulips. Now above 90 percent of the production is sold abroad. The main countries are Germany, Sweden, UK, and in February Eastern Europe. You can see a lot about the nursery on its social channels like Facebook, Instagram, and YouTube.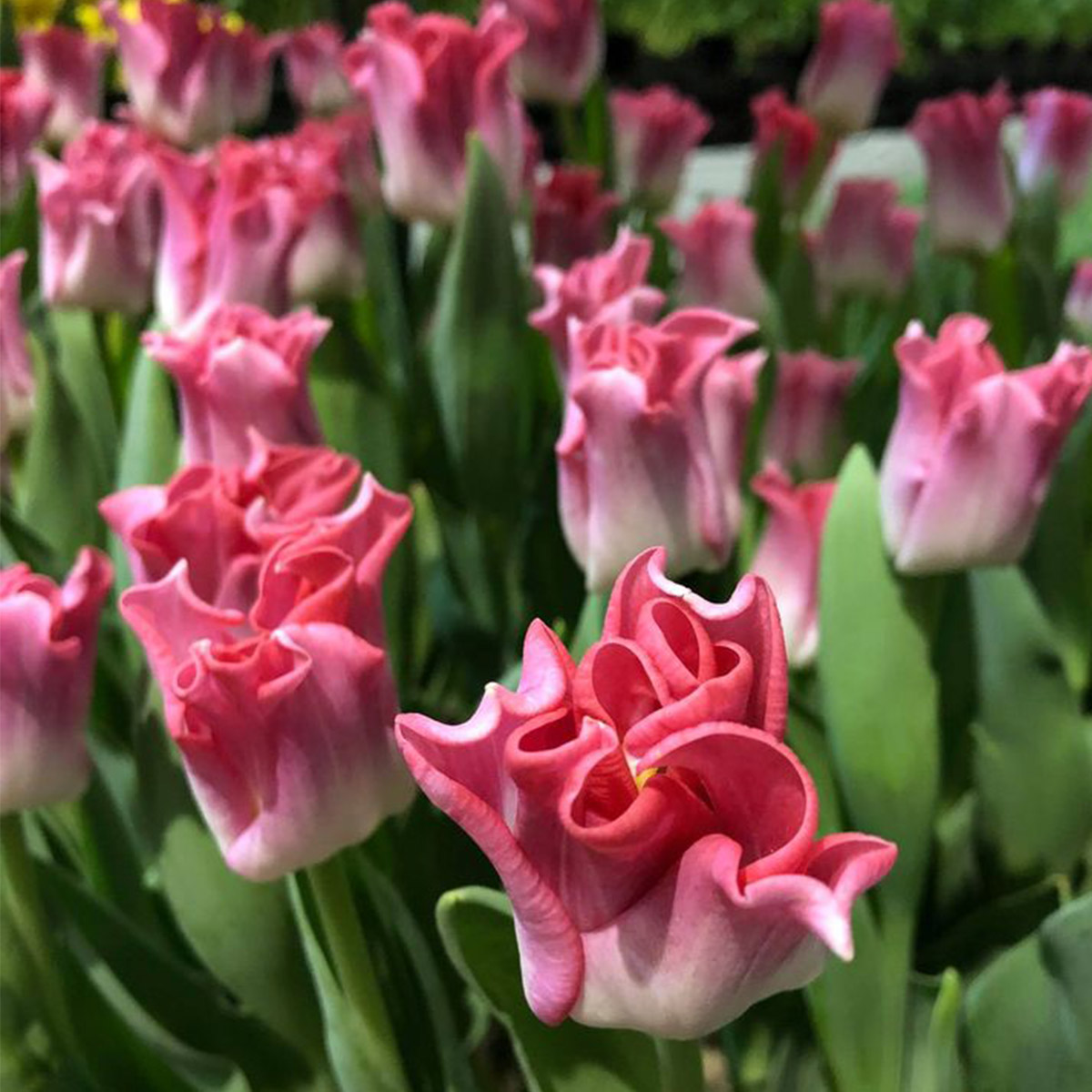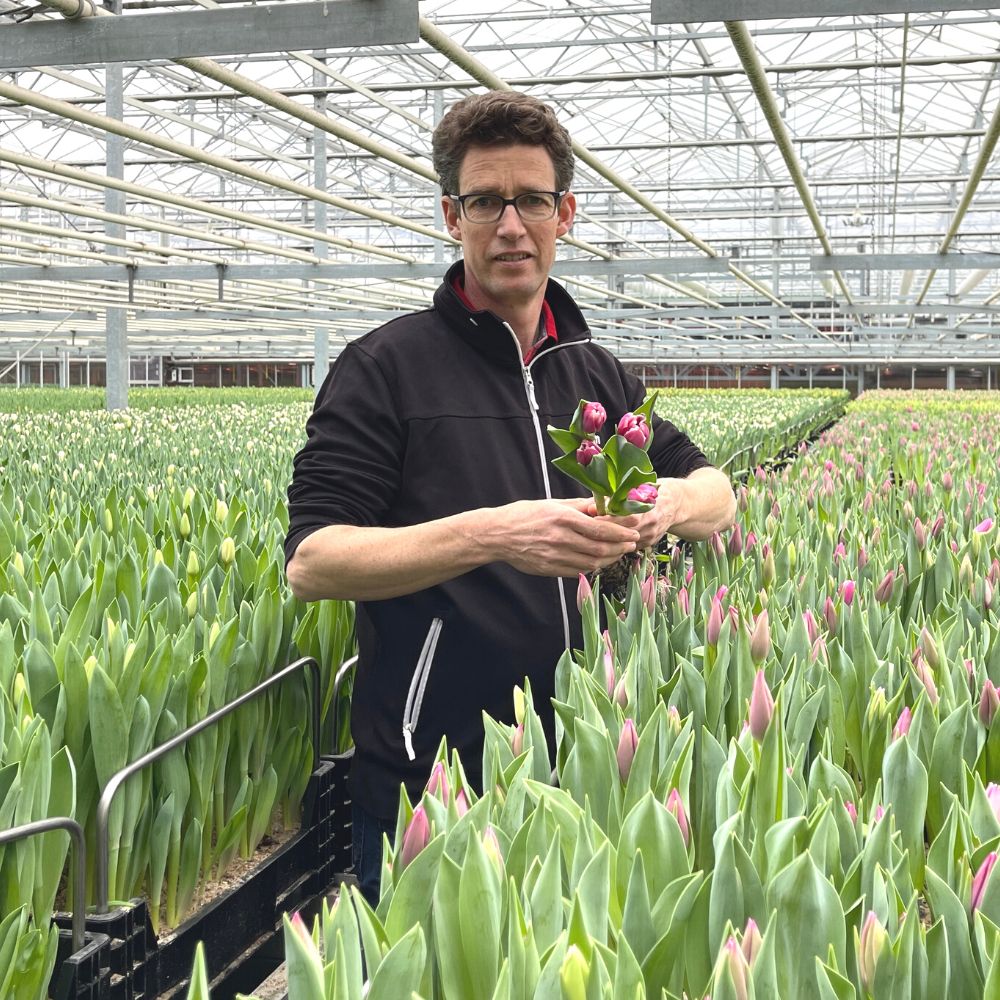 Borst Bloembollen Is Member of Decorum
Borst Bloembollen is a proud member of Decorum. The quality brand Decorum Plants & Flowers has been a household name in international trade since 1999. Decorum is a club of specially selected, passionate flower & plant growers, a cooperative with more than 50 members. Together, these growers market more than 4,000 products under the Decorum and Feel Green brands. Decorum stands for quality, sustainability, and innovation. You can read more about Decorum in this post: 'A Short History of Decorum'.