Hey there, flower enthusiasts! Are you ready for my next blog post about my visit to Nico Wigchert and his delphiniums? Join me as tell you the story of this passionate grower, breeder, and lover of all things floral!
Nico Wigchert and the Delphinium Extraordinaire
Nico Wigchert is not just your average gardener; he's a true magician when it comes to growing, propagating, and breeding these stunning delphiniums. Nico is the mastermind behind Delphinium Elatum.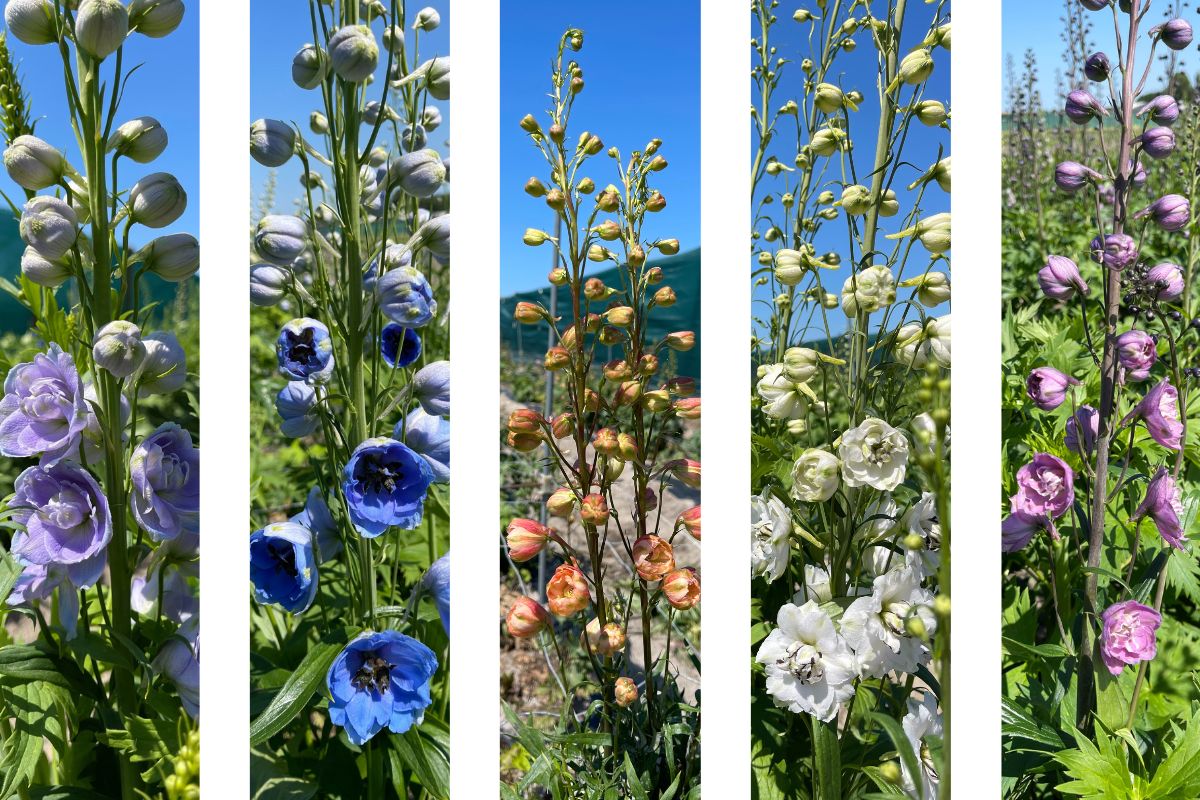 Nico's love for flowers started at a young age while working in his father's garden. They had all sorts of beautiful blooms, including nerines, mini gladiolus, tulips, and daffodils. In 1985, Nico officially joined the family business, and in 1992, he took his first steps into the world of Delphiniums. His heart was captured by their Delphinium creation 'Princes Caroline,' a gorgeous salmon-colored variety.
In 1996, Nico's father, Klaas, retired, and Nico took over the Delphinium cultivation entirely. Even after retiring, Klaas couldn't resist his passion for Delphiniums and started breeding them as a hobby. Nico's wife, Maria, later took the reins of the breeding program, while Nico focused on selecting the young plants.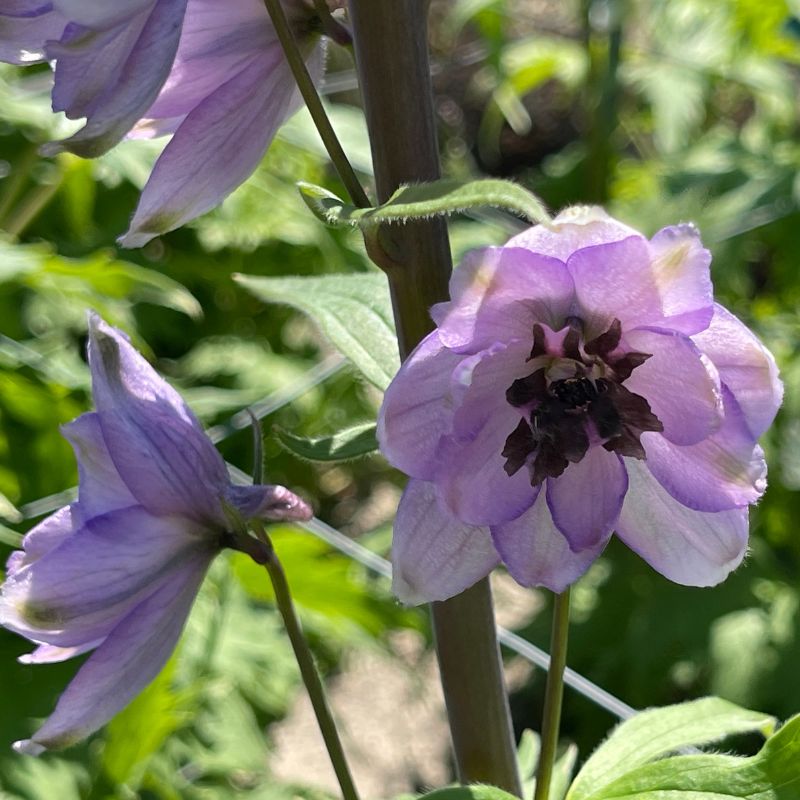 From the Netherlands to Portugal
Fast forward to 2012 when Nico and his team decided to expand their horizons and also set up production in Portugal. They found a perfect location, just 700 meters from the sea, in the southwest region of the country. With a mild climate, averaging around 23 degrees Celsius during the summer, and cool nights, it was an ideal spot for delphiniums to thrive.
In 2017, they acquired land and established new greenhouses spanning 3.5 hectares. Their focus was on production, catering to both early and late seasons.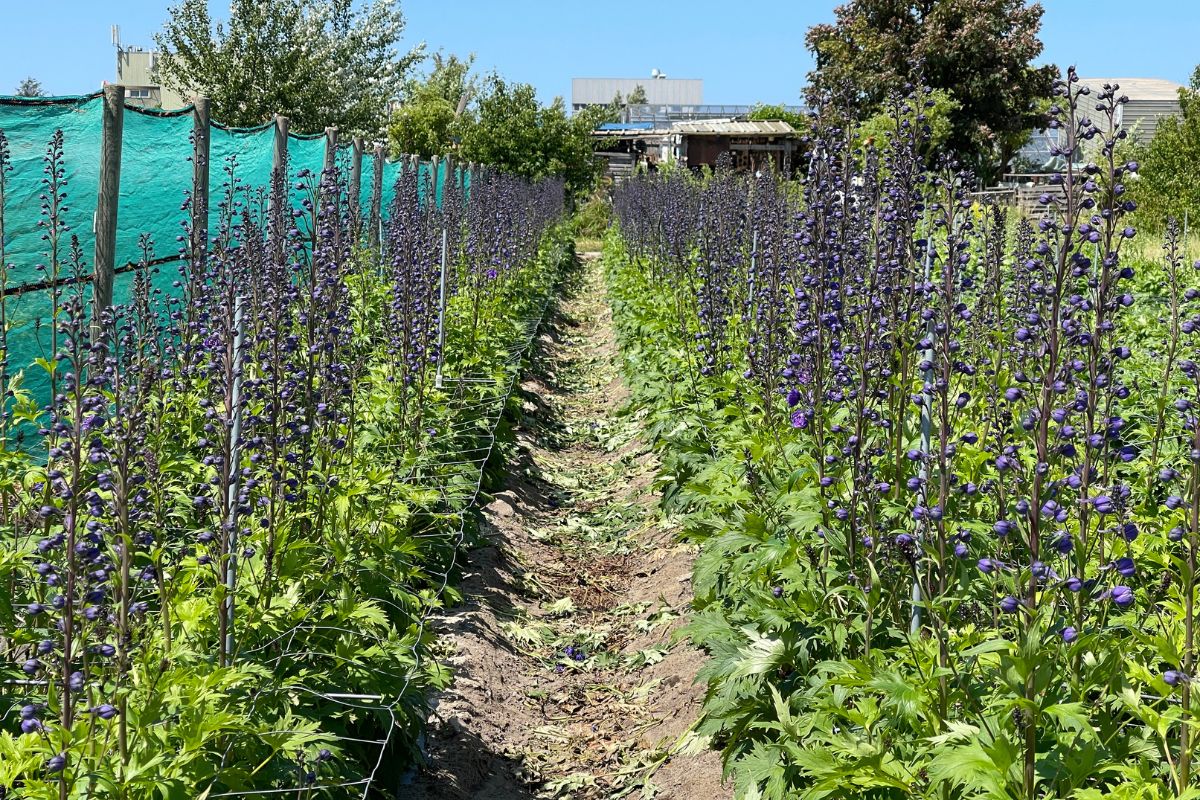 Around 2015, with an impressive assortment of delphiniums, Nico sought a partner to help market their exceptional plant material, Agriom. This collaboration allowed them to reach even more flower enthusiasts around the globe, from Kenya and Zimbabwe to Canada, Japan, and China.
The Delphinium Collection
What makes Nico's heart skip a beat? It's his marvelous collection of delphiniums, of course! Currently, he has 15 varieties in production, including shades of white, blue, and pink. You might have heard of some of their renowned cultivars, such as Dewi Boy, Dewi Lady, Dewi Impressive, and Dewi Siberia.
Delphiniums destined for the cut flower market undergo special treatment to ensure the petals don't shed. It's like giving them a VIP pass to stay fresh and vibrant for as long as possible. But did you know that before the 1980s, there weren't many delphiniums available for cutting because this treatment wasn't widely practiced? The more you know!
A Passion That Blooms: Nico's Pride and Legacy
When it comes to his nursery, Nico's heart swells with pride. He has poured his energy, love, and dedication into his remarkable delphinium varieties. It's more than just a job for him; it's a lifelong mission. The joy of seeing his flowers thrive and bringing happiness to others is what keeps him going.
So, what's Nico's favorite flower? It's none other than Delphinium Dewi Boy. The stunning color and exceptional quality of this variety have captured his heart, and it's easy to see why.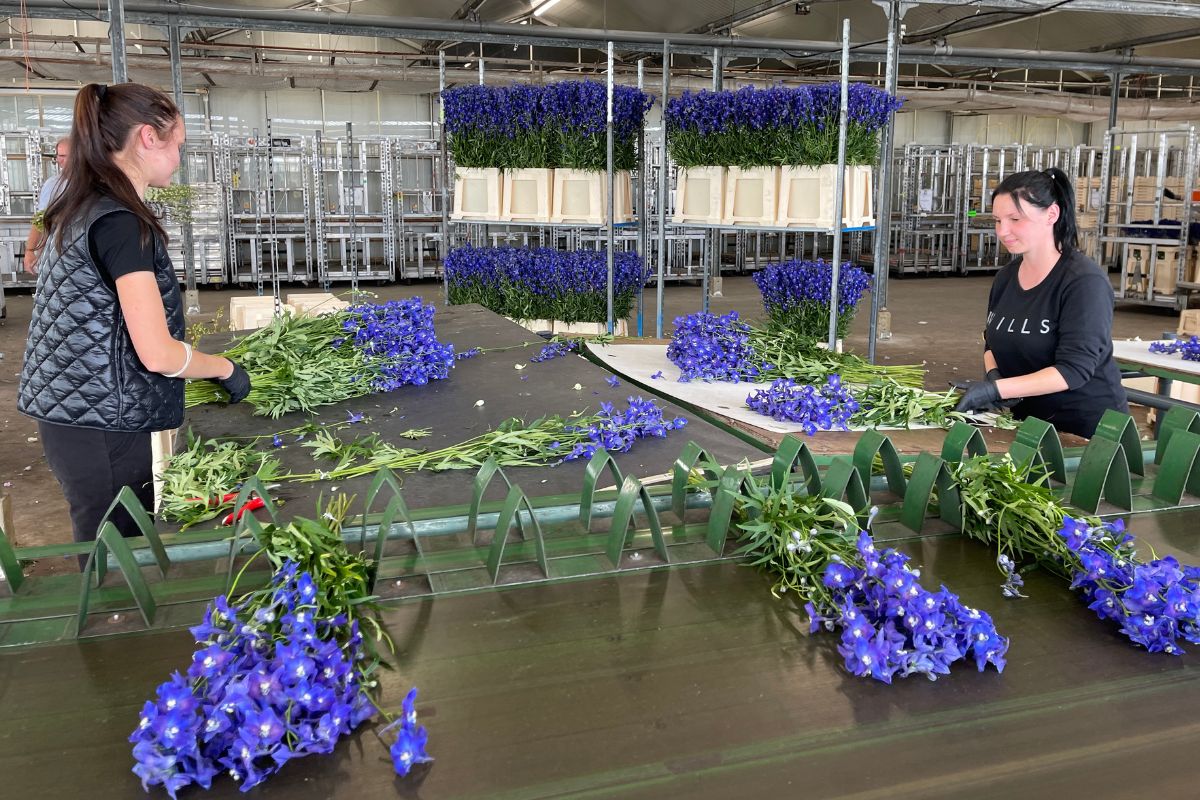 Dreams for the Future
Nico's journey is far from over. At 62, he dreams of achieving year-round delphinium cultivation with even more breathtaking varieties. He hopes to find someone to whom he can pass on his invaluable knowledge and continue his life's work. Who knows what the future holds for this passionate delphinium wizard?