Another great visit to one of the leading floricultural companies in the Netherlands. I am excited to visit Jaap Stelder, director of Agriom breeding, who is closely involved in the cut hydrangea distribution and its commercialization in HBA, the Hydrangea Breeders Association. Agriom is a co-owner of HBA.
A Breeding & Selecting Cooperation
The hydrangea varieties I see in this greenhouse are the result of a fruitful collaboration between the breeding company Agriom in De Kwakel (Netherlands) and the renowned production companies Heuger Gartenbaubetriebe in Glandorf (Germany) and Kötterheinrich in Lengerich (also in Germany). The breeding results are jointly assessed through careful selection and frequent cloning tests. That's the main advantage of the HBA.
Jaap Stelder explains:
"Due to the intensive relationship with customers worldwide, specific requirements and wishes can be implemented in this selection process, so that our top varieties meet specific market demands."
History of Agriom Breeding
Agriom is close to 35 years old, and are breeders of soft fruits, a range of flowering pot plants for indoor and outdoor, and cut flowers such as delphiniums, alstroemeria, and cut roses. But I am here to talk hydrangea! There are basically three different stages in which hydrangeas can be cut, the first stage is called the fresh range, then comes the semi-classic, then the classic. Particularly in the classic range, it is important that the flowers are very hard and strong and have a strong discoloration.

Great Engagement With Hydrangeas
Definitely so. Hydrangeas are unique flowers, when I post hydrangeas on my Insta channel, I always have great engagement! Especially with the attractive new varieties and series that have been developed. Series with improved characteristics, such as compact growth, good branching, excellent shelf life, and resistance to diseases and pests, for example, for the potted hydrangea. The beautiful new colors and flower shapes make the range of HBA one of the most beautiful in the world. Apart from the light pink and white mainstream varieties, a whole range of specialties was released in a short period of time. These specialties of hydrangea have broadened the scope of colors and shape significantly Game changers!!
The Cut Hydrangea Breeding
Understand that a grower can do seven or ten years with a good variety in his greenhouse. After that, he has to decide which variety to choose next. And there's a lot to choose from.
Breeding is all about creating new varieties. Bring the male and female together, letting the seedlings grow, and flower, and then select the varieties which you think have commercial potential. Through their modern breeding techniques, the exchange of information about the production, and the experiences of growers from all corners of the world, the best possible cross-pollination happens. Not to mention the importance of their highly educated, experienced, and dedicated people, something Jaap is particularly proud of. He talks joyfully about the passionate employees and from there the culture of passion in the company to create something together.
What the Markets Want
Fundamental starting points are grower-driven characteristics combined with consumer values. As a former international flower trader, Jaap Stelder connects the two worlds of production and trade. Agriom is strongly connected with many growers to quickly achieve joint results. The actual breeder Niels walks through the breeding section with buyers and growers to ask the trade and growers' opinions. The combination of knowledge of modern breeding techniques, classical breeding, and practical experience guarantees aims for a speedy result. The greenhouse is filled with living proof of their skills.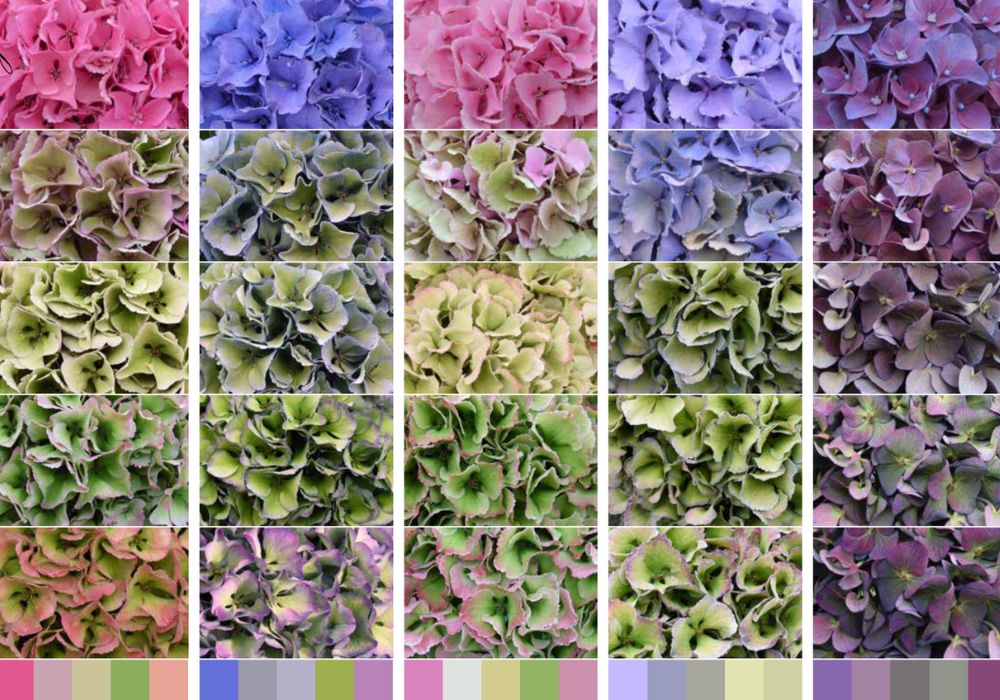 Favorite Flower & the Future
Jaap's favorite flower is of course the hydrangea. One of his challenges is to create a better solution for packing hydrangeas in boxes. Increasing the pack rate is an important thing, as more and more flowers are being shipped in boxes nowadays. My visit made it crystal clear that HBA is passionately creating even more attractive varieties, fresh as well as semi-classic, and classic.