More than 150 designers and florists from all over the world came together in early June at the 2023 Leverano in Fiore festival. I would like to highlight in my blog the Rose White Naomi! that was used in a special assignment to create floral art. So, sit back and behold these stunning bouquets.
What is Arteflorando?
Leverano in Fiore (Leverano in Bloom) is an event that the town of Leverano has organized for forty years. I have been taking this event into my hands for six years now, in which we have brought it as an international florist event that is composed of two different parts: 1) the decoration of the historical center with installations made by my school, the Ivan Bergh Floral School, plus fifteen teams from all over the world, and 2) Arteflorando, an international competition where florists from medium/high levels compete together.
We had nine competitors in this edition of Arteflorando. This event is not merely a showcase of beautiful flowers, but it is a testament to the imaginative, creative skills of the participants. The term 'Arteflorando' was coined from the fusion of two Italian words: 'arte' meaning art, and 'florando' related to flowers, and the event truly lives up to this name, being an exhibition of the 'Art of Flowers'.
The essence of Leverano in Fiore and Arteflorando is not limited to aesthetics alone; it's about building community and celebrating the transformative power of flowers. It's about connecting people from different backgrounds and cultures through the shared love for nature's most beautiful creations.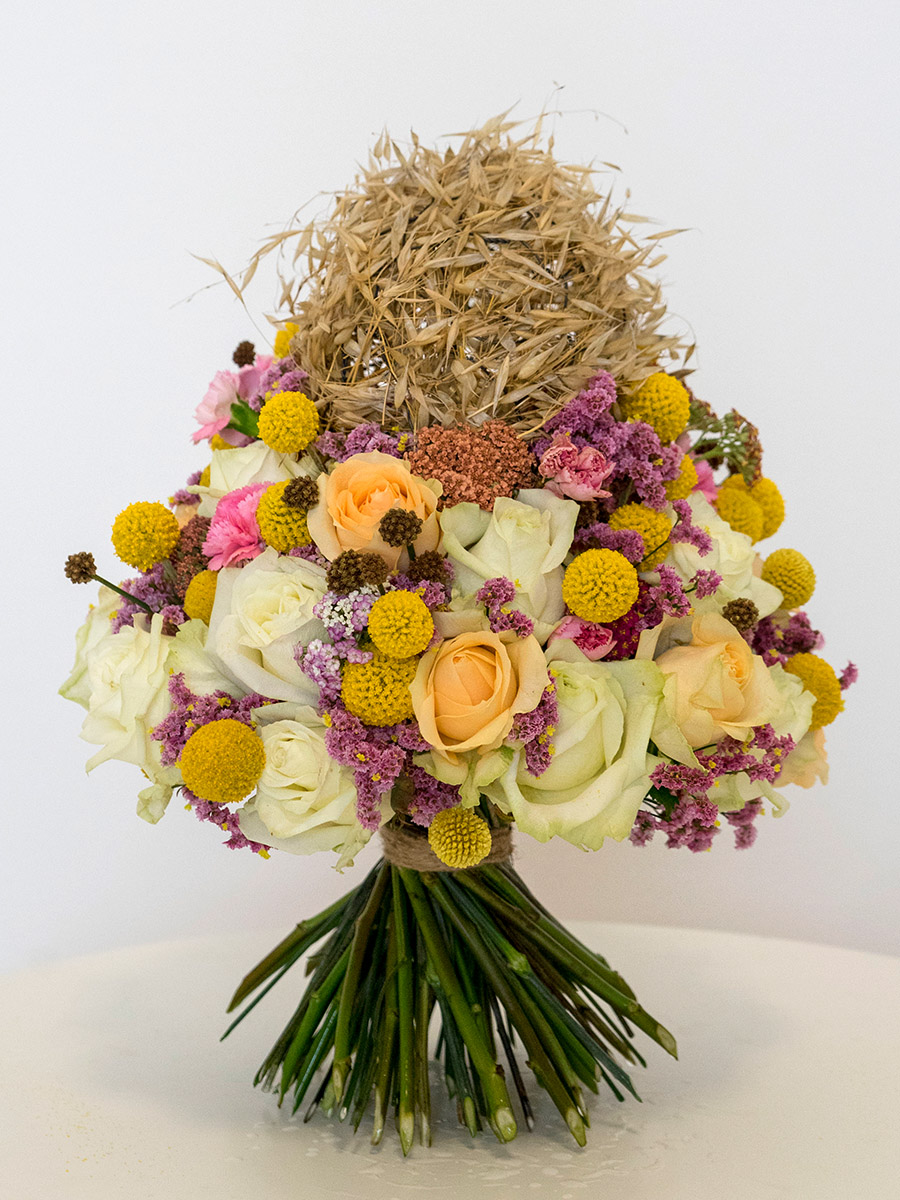 Beyond the Flower Show
While the floral arrangements undoubtedly take center stage, the event has much more to offer. Leverano in Fiore is a perfect blend of culture, tradition, and nature. Arteflorando is a competition related to flower arranging. It's a golden opportunity for those interested in horticulture and floral design to learn from experts in the field.
The Arteflorando competition had one central theme 'Sustainable Wedding' and three elements: 1) a wedding arch, 2) a gate decoration, and 3) a bridal bouquet. In the end, the winner of the competition was the Team from Poland. In my blog today I focus on the third element, the beautiful bridal bouquets that were made by the competing teams.
Porta Nova Rose White Naomi! Bouquets
In the world of flowers, there are certain varieties that captivate hearts, mesmerize eyes, and leave an indelible mark on our memories. One such extraordinary flower is the exquisite Rose White Naomi! by Porta Nova. Renowned for its unparalleled beauty, this timeless floral masterpiece has earned a special place in the hearts of flower enthusiasts and professionals alike.
So, it was no surprise that on the assignment we asked the participants that the main flower of the bouquet must be the Porta Nova White Naomi! rose.
Leverano is located in the 'heel of the boot' that is called Italy. In the warm late spring sun, our designers were challenged to make an arrangement that would not only stand the test of gravity but also the test of weather. After all, the bouquet needed to be seen by the visitors to Arteflorando for several days. Since the result was so wonderful and diverse, I seize this opportunity to show a selection of these designs.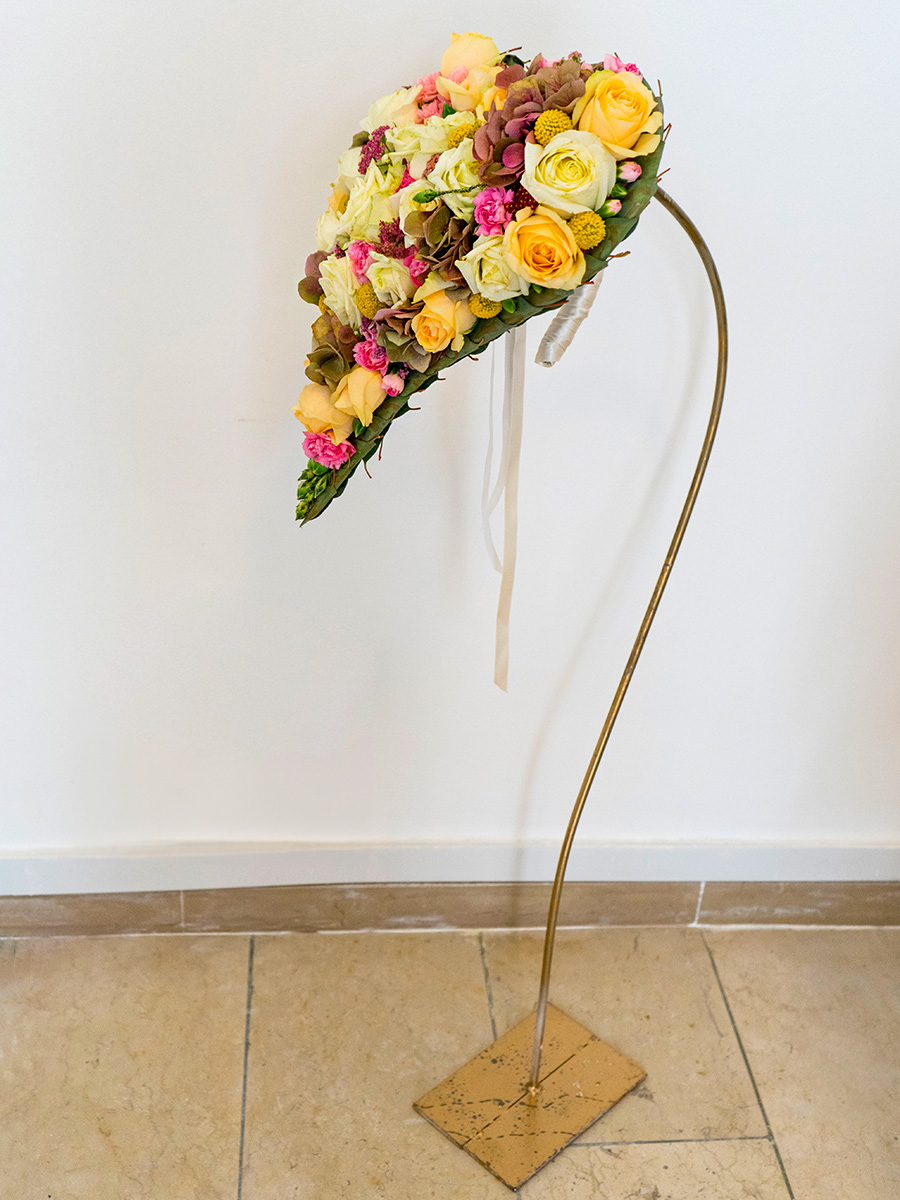 Getting That 'Bridal Feel'
Rose White Naomi! by Porta Nova is without a doubt one of the best wedding roses money can buy. She is a top-class luxury rose with a long sturdy stem capped by a huge flowerhead. The petal count is amazing, allowing the rose to unfurl beautifully into a classic shape that is almost symmetrical. The white color sits gorgeously amid an abundance of contrasting deep-green leaves. Add to that her appealing subtle scent and you have found the perfect flower for your bridal bouquet.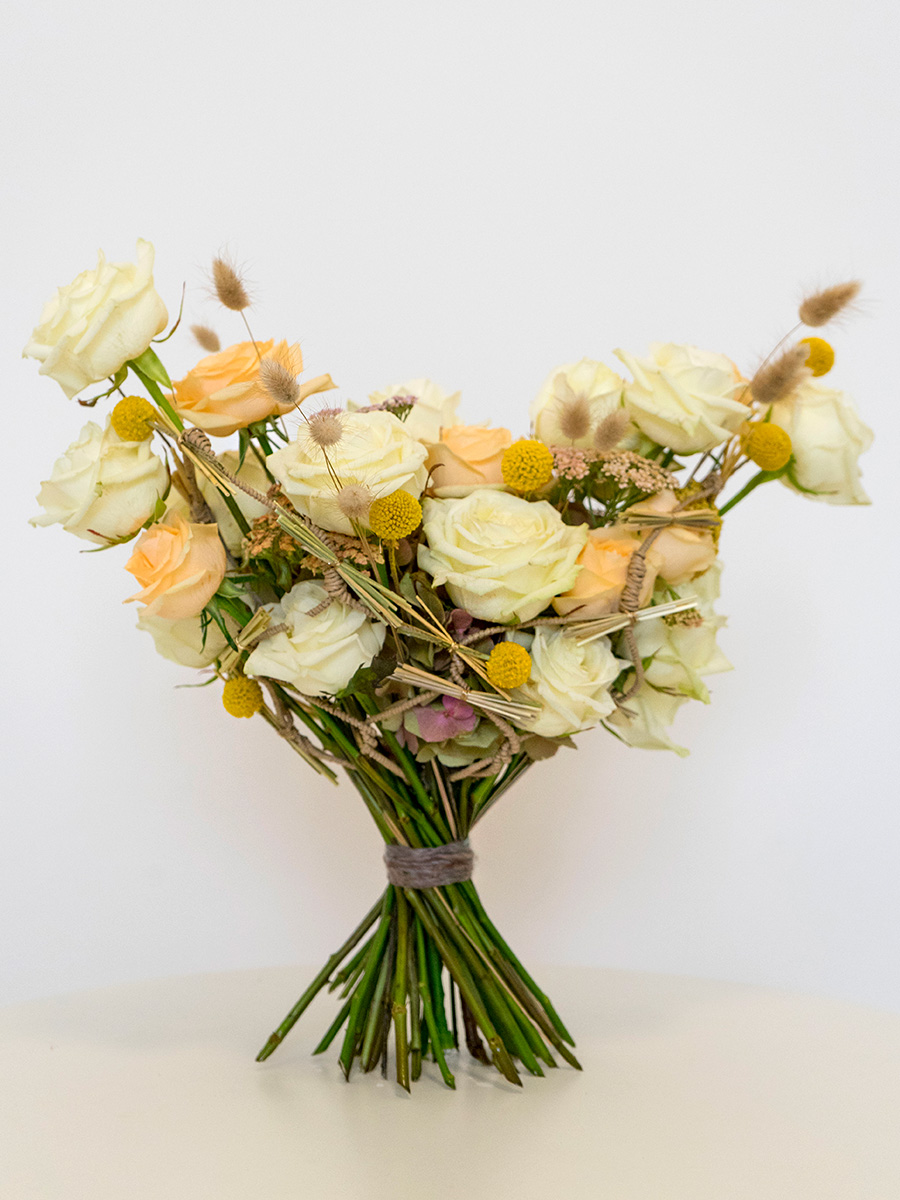 Therefore, you see that all these designs get that instant 'bridal feel' to them. That speaks for itself with the hand bouquets that were created, but also with the various table designs, and how about that wonderful heart shape on a long stick? In all these arrangements, the White Naomi! rose takes the limelight and shines at her best.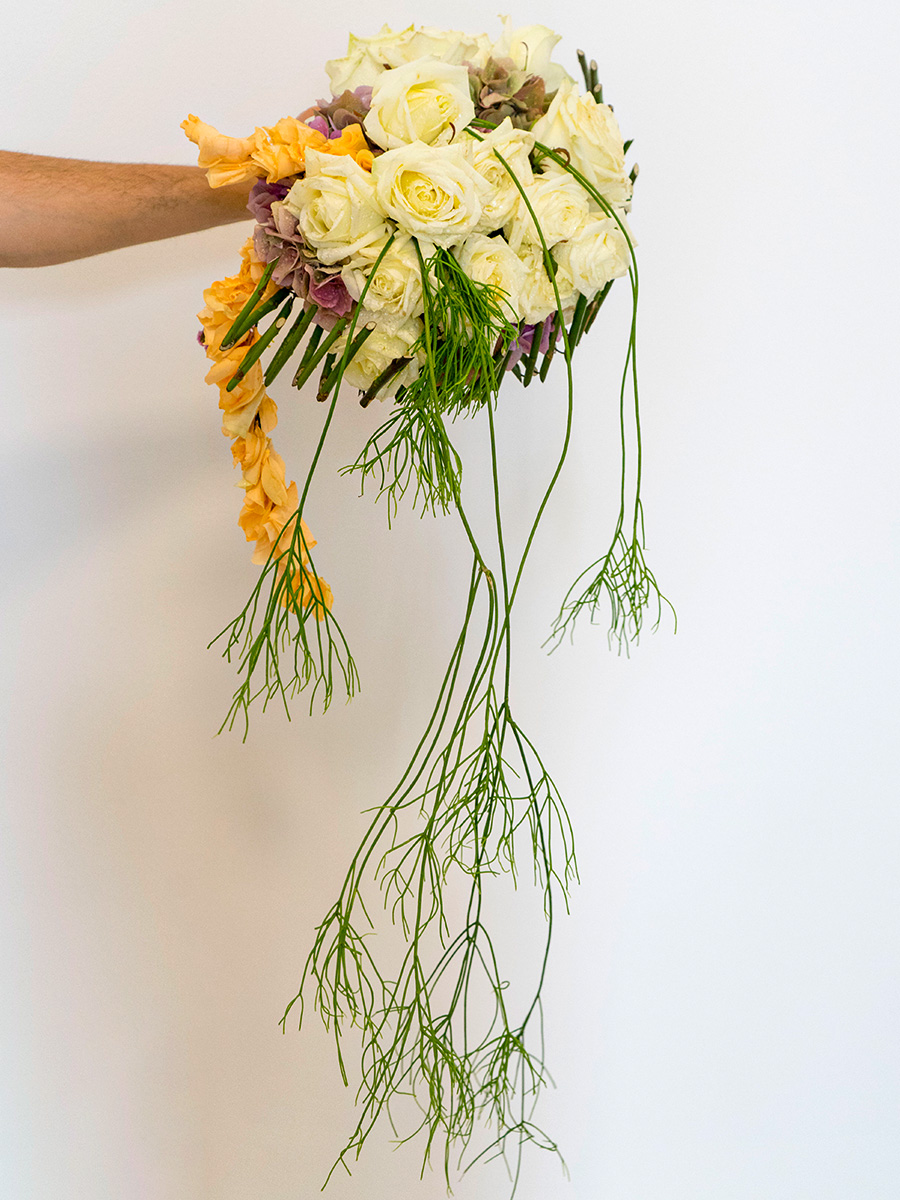 However, because she is a white rose, she also lifts up the colors of the flowers that accompany her in the floral works of art, from the yellow craspedias and green Chasmanthium latifolium to the pink spray carnations and hydrangea petals. Just witness the versatility of the White Naomi! rose in all these designs. And then imagine what you would have created when you would have been at Arteflorando.
The Winning Design by Team Poland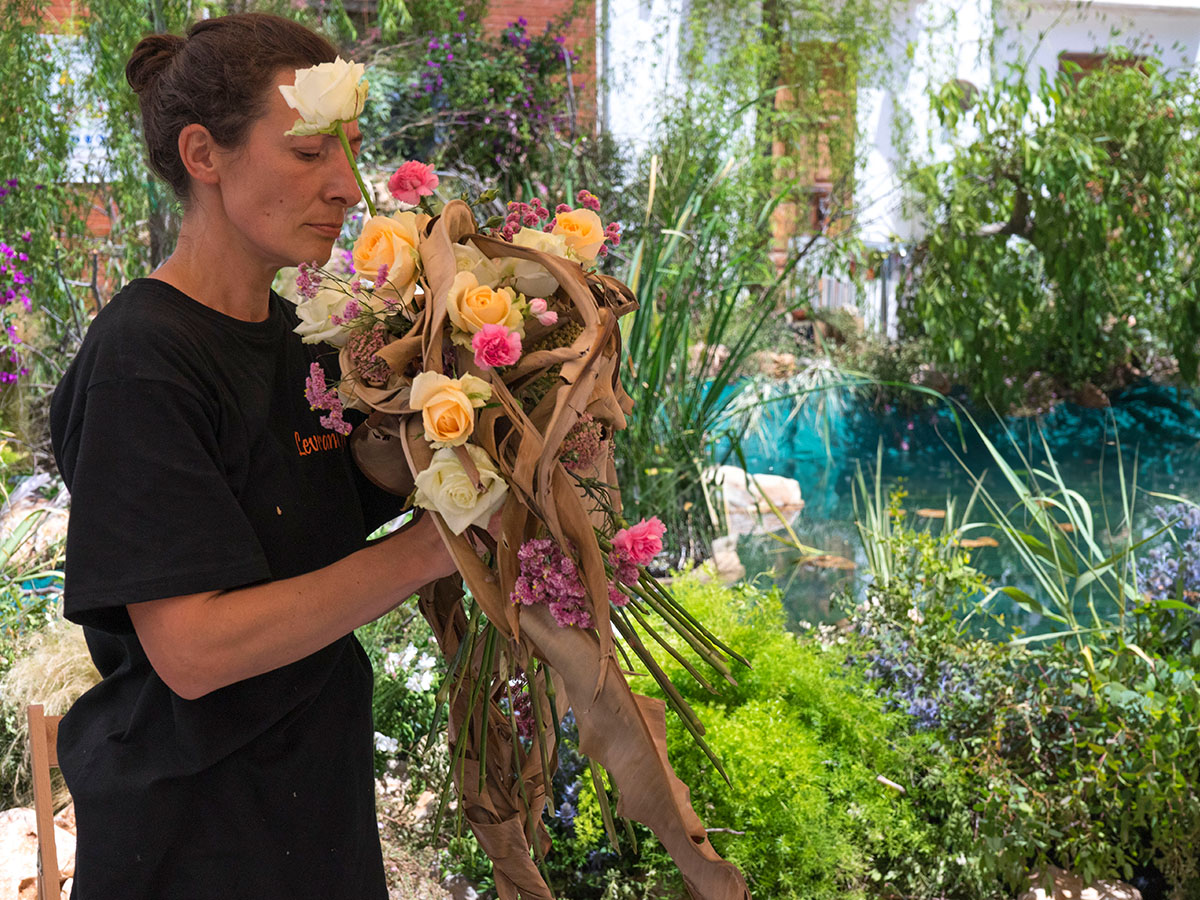 A Tribute to the Beauty of Nature
We were ever so grateful to have Porta Nova's White Naomi! in our midst this week to create gorgeous bouquets. It made this part of Arteflorando more than a competition. It was a flower show and a tribute to the beauty of nature. It invites us all to pause, appreciate the beauty that surrounds us, and ponder upon our role in preserving it for future generations.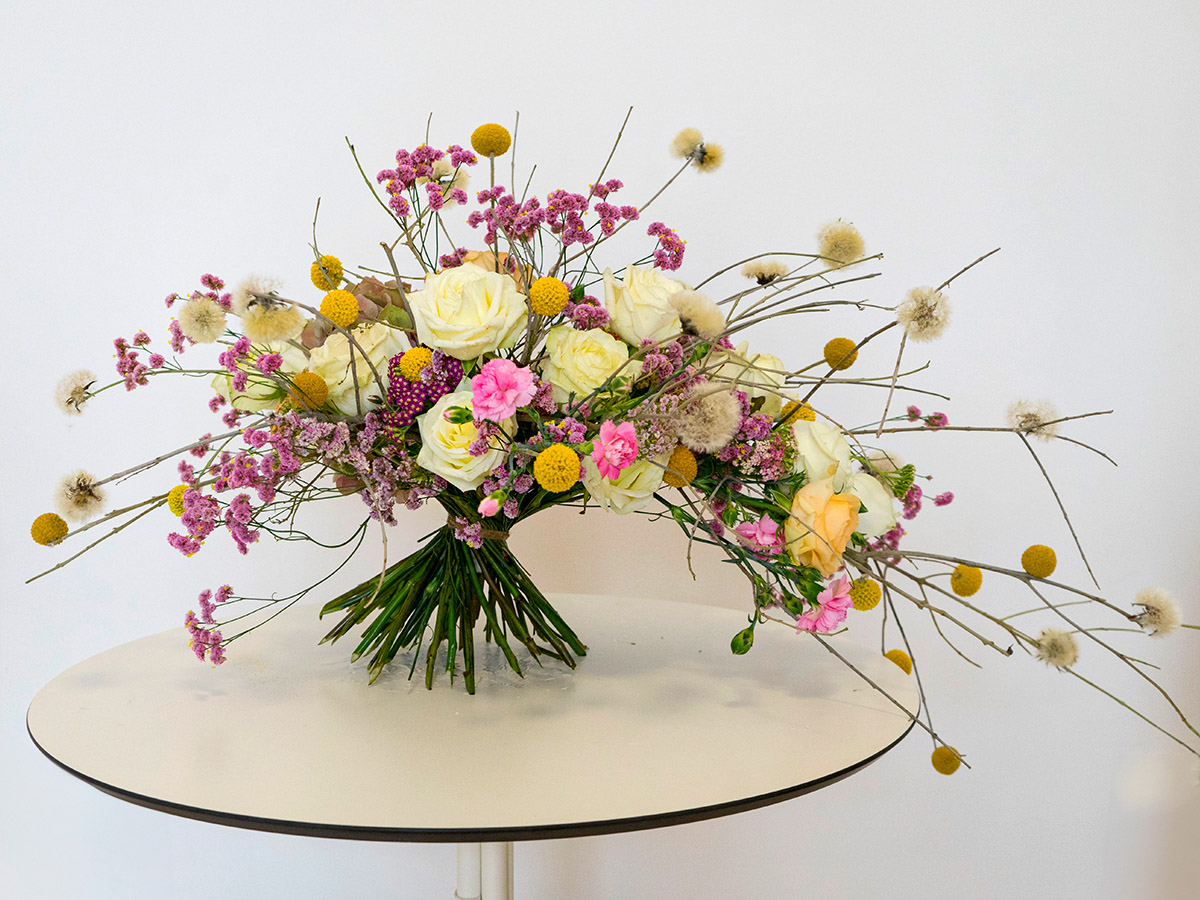 In the end, we had more than 100,000 visitors during this edition of Leverano in Fiore, and the 150 florists worked with more than 30,000 flowers. Can you imagine the spectacle?
However, the essence of Arteflorando is not limited to aesthetics alone; it's about building community and celebrating the transformative power of flowers. It's about connecting people from different backgrounds and cultures through the shared love for nature's most beautiful creations. Arteflorando has been instrumental in inspiring other towns in Italy and beyond to celebrate and cherish their floral heritage. It's a testament to how nature, specifically the humble flower, can act as a medium of expression, fostering creativity and unity.
Photos by Angela Cordini.