About
Lisianthus Corelli Lavender
This is just lavender lush!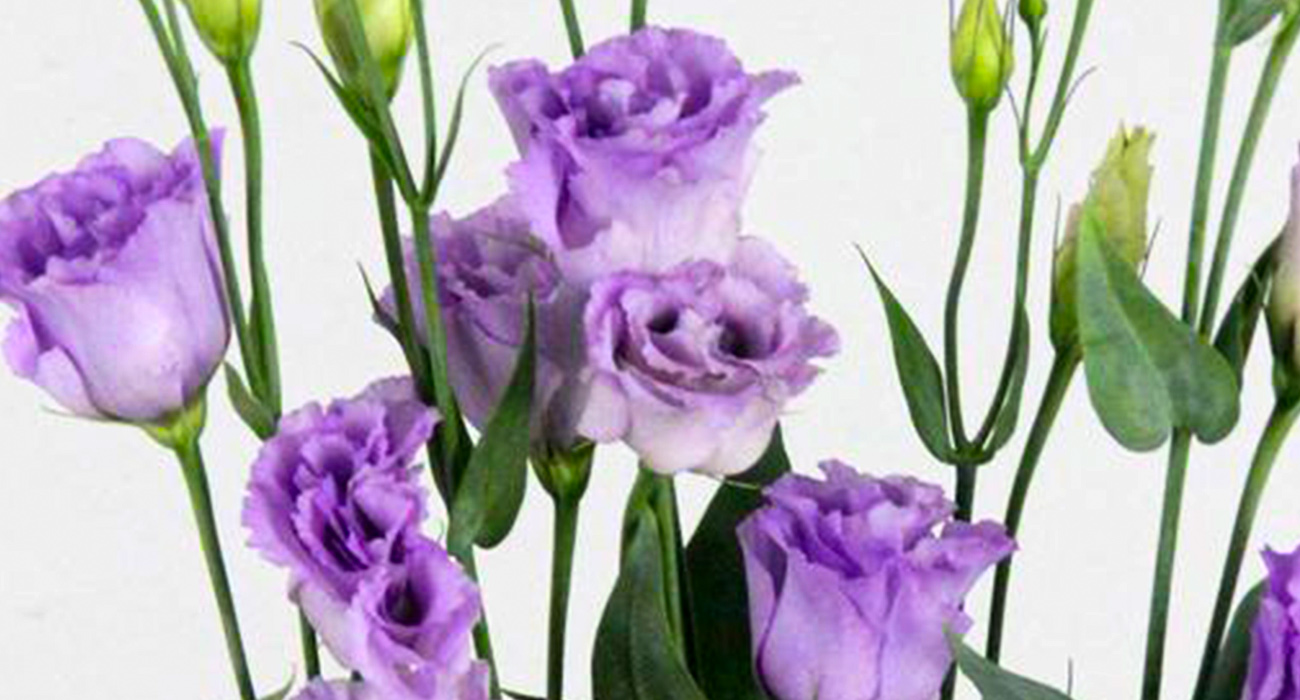 Lisianthus Corelli Lavender
This is just lavender lush! Lisianthus Corelli Lavender has strong, stable fringed flowers. A bold centerpiece or romantic bouquet? How would you style Corelli Lavender?
The Corelli Series
Corelli is the lisianthus series that echoes the grandeur and elegance of the baroque era with its top branching and excellent vase life.
Lisianthus Corelli Lavender Care Tips
Cut 2-5 cm off the stem with a clean knife or secateurs
Use a clean vase and flower food liquid or powder
Remove the lower leaves, so they don't hang in the water
Keep your lisianthus away from ripening fruit, draught, and direct sunlight
Regularly top up the vase with water and flower food when the water level decreases to about 1/3rd