About
Strelitzia Nicolai
Well-known for their exotic white/blue colored flowers and large, upright, banana-like leaves.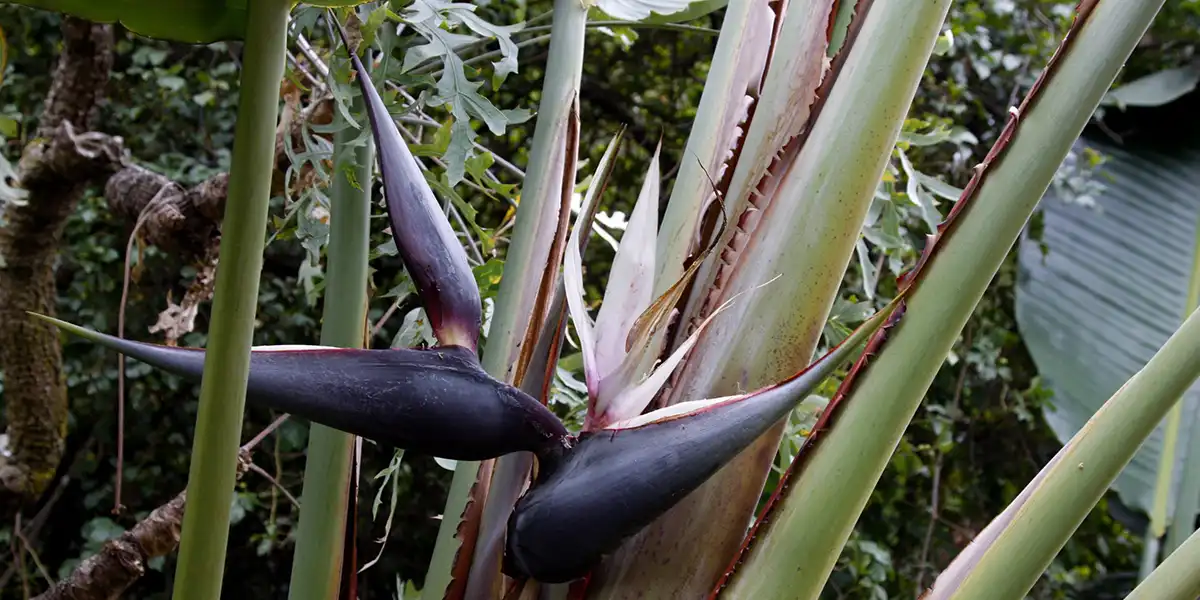 Strelitzia Nicolai
Strelitzia Nicolai is well-known for their exotic white/blue colored flowers and large, upright, banana-like leaves. In comparison to Strelitzia reginae, Strelitzia Nicolai has larger leaves and the plants grow taller.
Slow-Growing
Strelitzias are slow-growing and will not bloom until three to five years have passed since germination (though they can exceptionally flower at two years). It flowers only when properly established and division of the plant may affect flowering patterns. The flowers are, however, quite long-lasting once they appear.
Strelitzia Plant Care Tips
Place the plant in a place with a lot of (sun) light, so close to a window, sliding door, skylight, or in a conservatory. Especially in winter! Preferably in the lightest place in the house.
It is best to leave the plant in the black nursery pot and place it in its entirety in a decorative pot.
Regularly check whether a layer of water remains in the decorative pot because that means that the plant's roots are under water. And the plant can't stand that!
Assuming that the plant is in a place with a lot of (direct) sunlight, give the plant around 1 liter of water per week (in summer), 1 liter of water every 2 weeks (in spring and autumn), or half a liter of water every 2 to 3 weeks (in winter). Plant food 1x per month, in the summer months 1 time per 2 weeks. Standard plant food is fine. It contains all the nutrients the plant needs.
The plants can also be placed outside from spring to autumn. Try to get the plants used to the outdoor climate by not immediately placing them in full sun and on the wind. Bring the plant(s) back inside before frost.
Under the influence of light, the plant produces new flower buds. So the lighter the environment the plant is in, the more flowers it will give the following year.
You can cut off old flowers and/or leaves just above the ground. If you only want to cut off a faded flower, this is best done about 5 cm above the point where the flower stem emerges from the leaf.
In winter, when the heating in the house is running at full speed, the humidity in the house drops sharply. It can therefore be useful to spray the leaves with water (using a plant sprayer) once a week. This is also useful during the rest of the year because it keeps the leaves nice and fresh and free of dust!