Whether you're strolling through vibrant cityscapes or meandering amidst majestic natural landscapes, elevated walkways provide a refreshing escape from the hustle and bustle. The High Line in New York City, which opened in 2009, set the trend for these elevated pathways, and cities worldwide have followed suit. Offering bird's-eye views and a dose of tranquility, these 10 remarkable elevated walkways are a must-visit for urban dwellers and adventurous travelers alike.
10 Elevated Walkways Through Nature You Must Visit
Embarking on nature walks reaches new heights as you journey from Northern California to the Bavarian Forest, explore these 10 captivating elevated walkways through nature.
1. Tres Birds in Denver, Colorado, USA

Designed by a local firm, 'Tres Birds', the recently unveiled elevated promenade at Denver's RiNo ArtPark offers a 400-foot stretch of outdoor space along the riverside. With its steel-based structure supported by telephone poles, the walkway reaches a height of 28 feet at its peak, extending into a 30-foot deck that showcases stunning views of the park and the adjacent South Platte River. Sustainably sourced lumber is used throughout the promenade, adding to its eco-friendly appeal.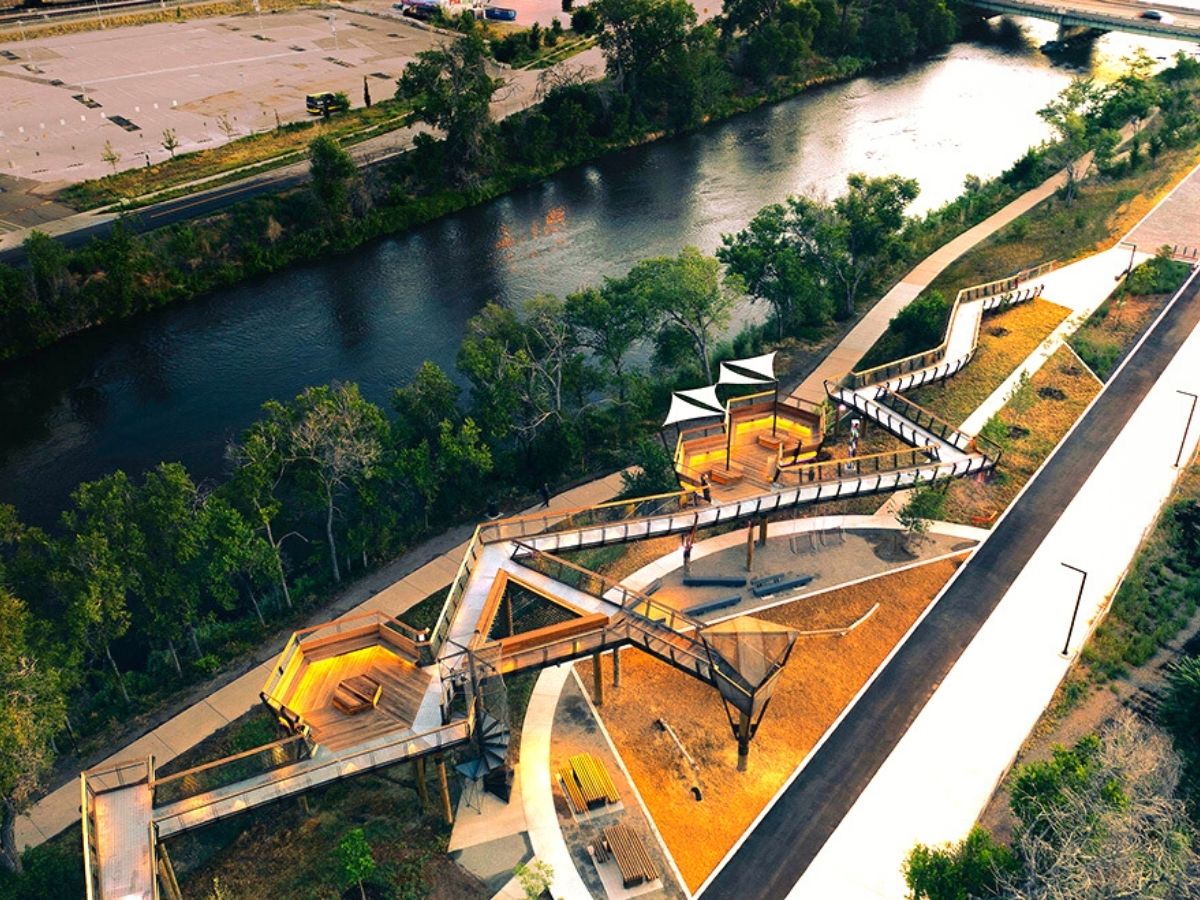 2. God's Window Skywalk in
Mpumalanga, South Africa
Currently under development, the God's Window Skywalk project in eastern South Africa, led by Dewar van Antwerpen of Boogertman + Partners, is set to become a remarkable destination. Located within the protected Blyde River Canyon Nature Reserve, the project offers breathtaking panoramic views and draws inspiration from the elegant form of a praying mantis. The design team, including Dimpho Selepe, Silindzile Shongwe, Charles de Jager, Siphiwe Semelane, and Sarah Tuke, brings their expertise and creativity to this exciting endeavor.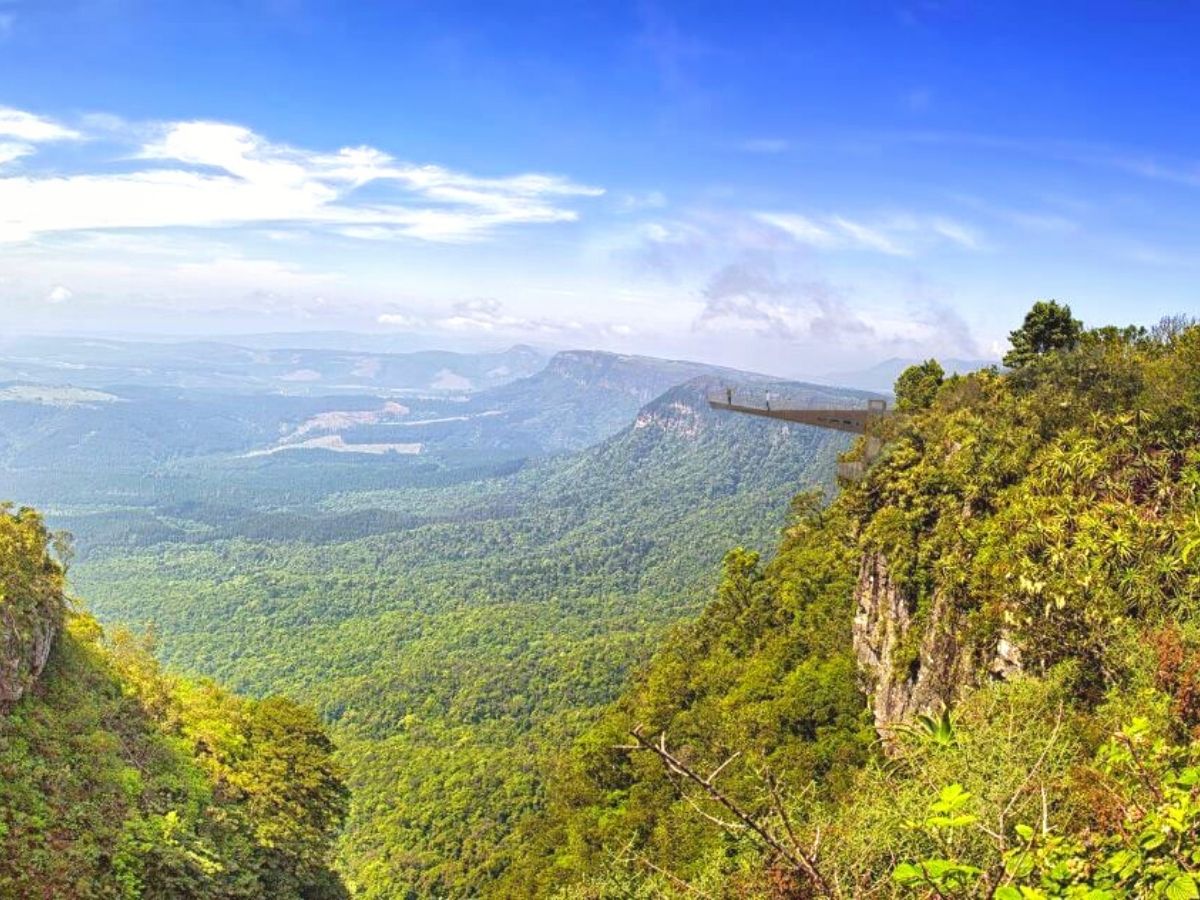 3. Redwood Sky Walk in Eureka, California, USA

The Redwood Sky Walk, a self-guided quarter-mile walking experience 100 feet above ground level among the area's spectacular redwood trees, opened last summer in Eureka, California. When you're submerged in woodland, the already-fresh air of the port city between San Francisco and the Oregon border is heightened.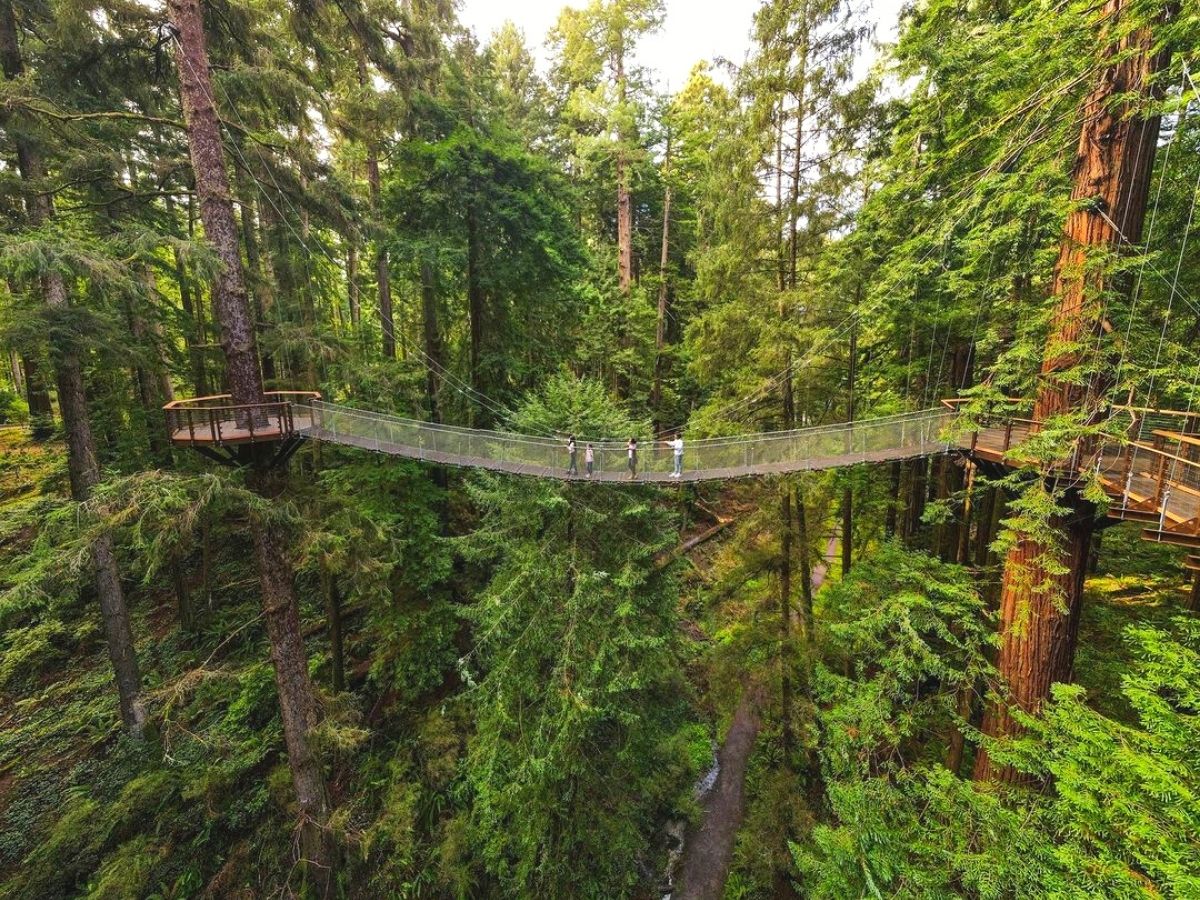 4. Treetop Walk Bavarian Forest in
Neuschönau, Germany
The Treetop Walk Bavarian Forest's elevated pathway leads to its remarkable 144-foot egg-shaped timber building with 360-degree views of the flora all around, which is located within the Bavarian Forest National Park.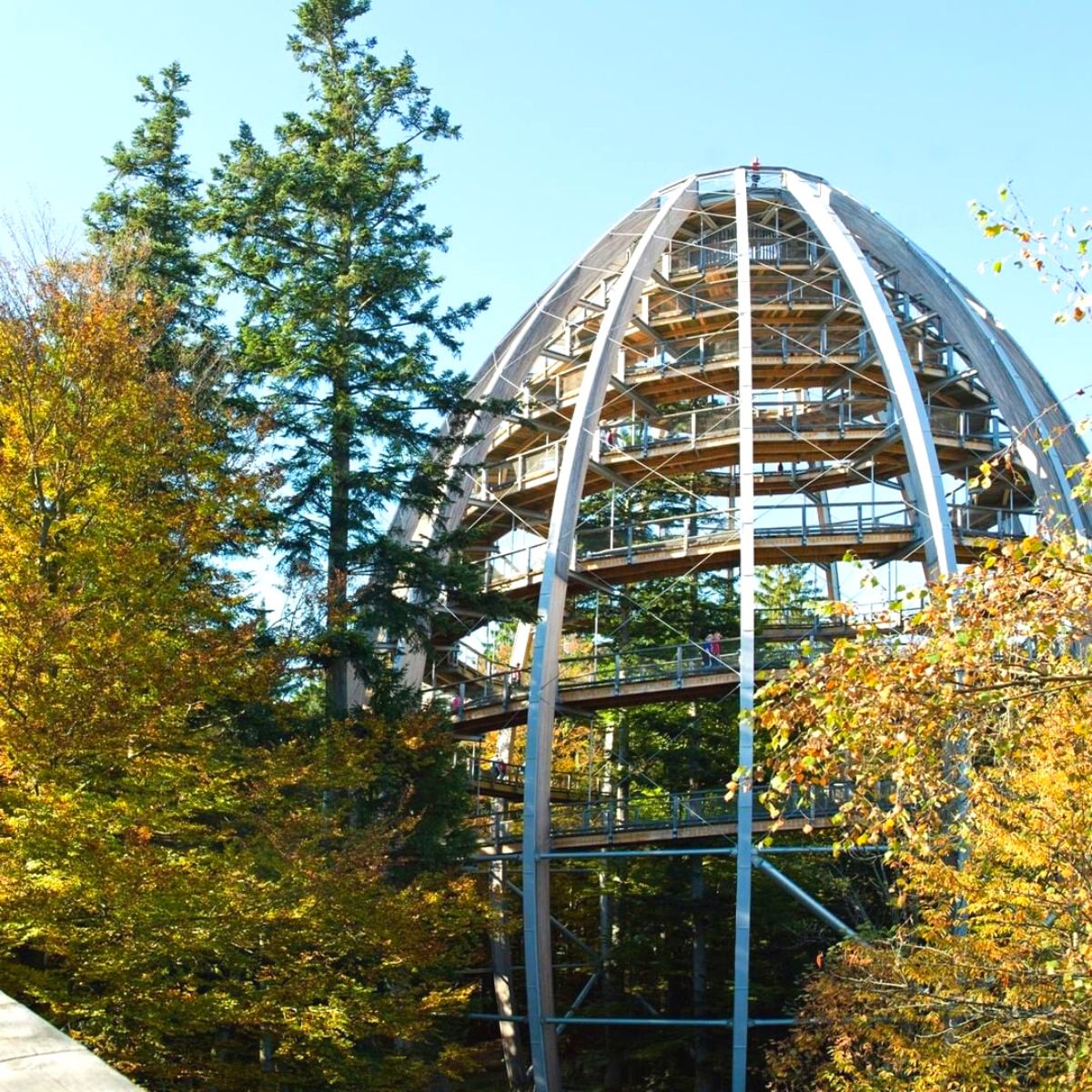 This renowned tourist site, designed by Schönberg-based architect Josef Stöger, received its first climbers in September 2009. This is definitely one of the must-visit elevated walkways through nature to add to your travel list for 2023.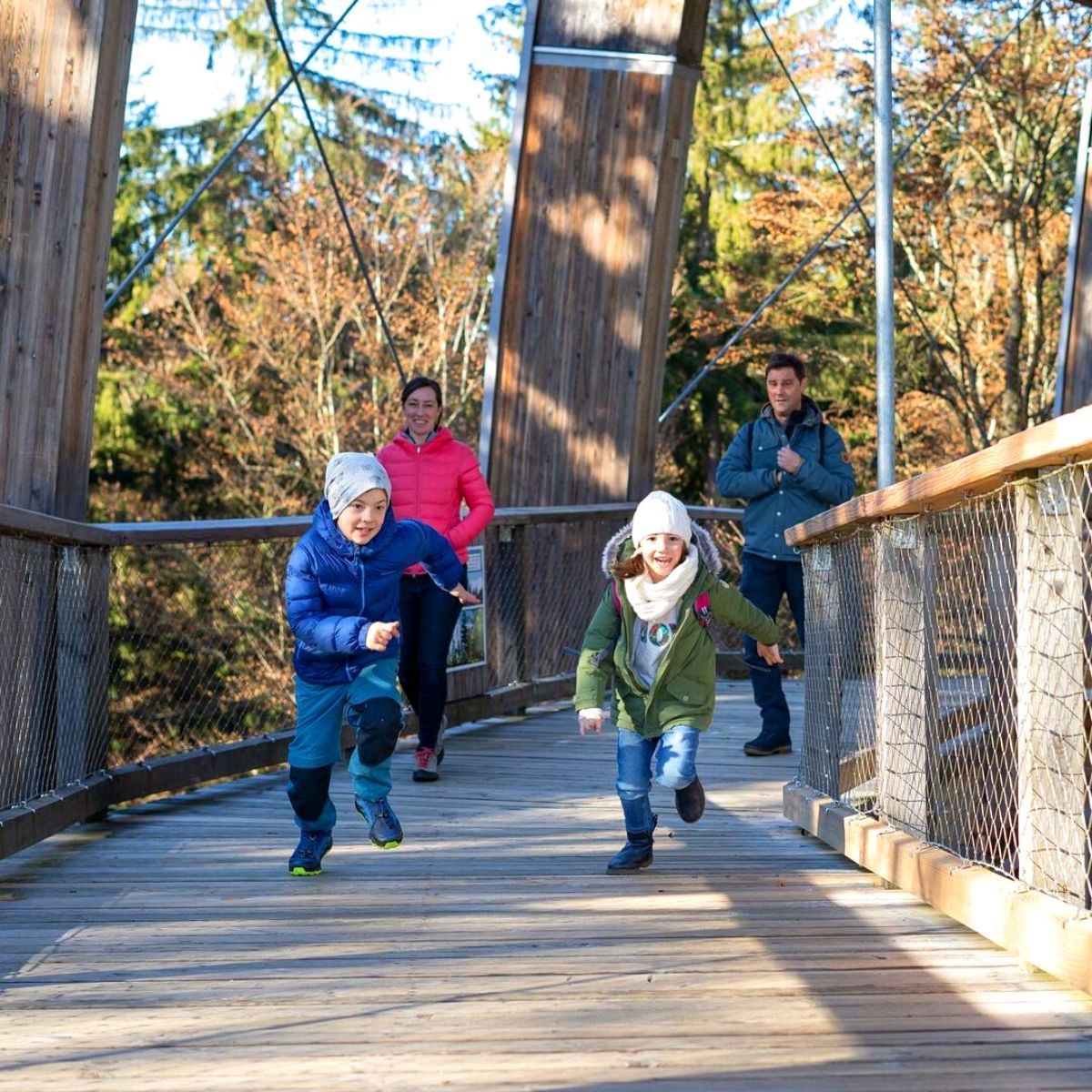 5. Columbia Icefield Skywalk in
Alberta, Canada
The glass-floored Columbia Icefield Skywalk in Western Canada hangs more than 900 feet over the Sunwapta Valley, providing vistas of mountaintops, rivers, and valleys.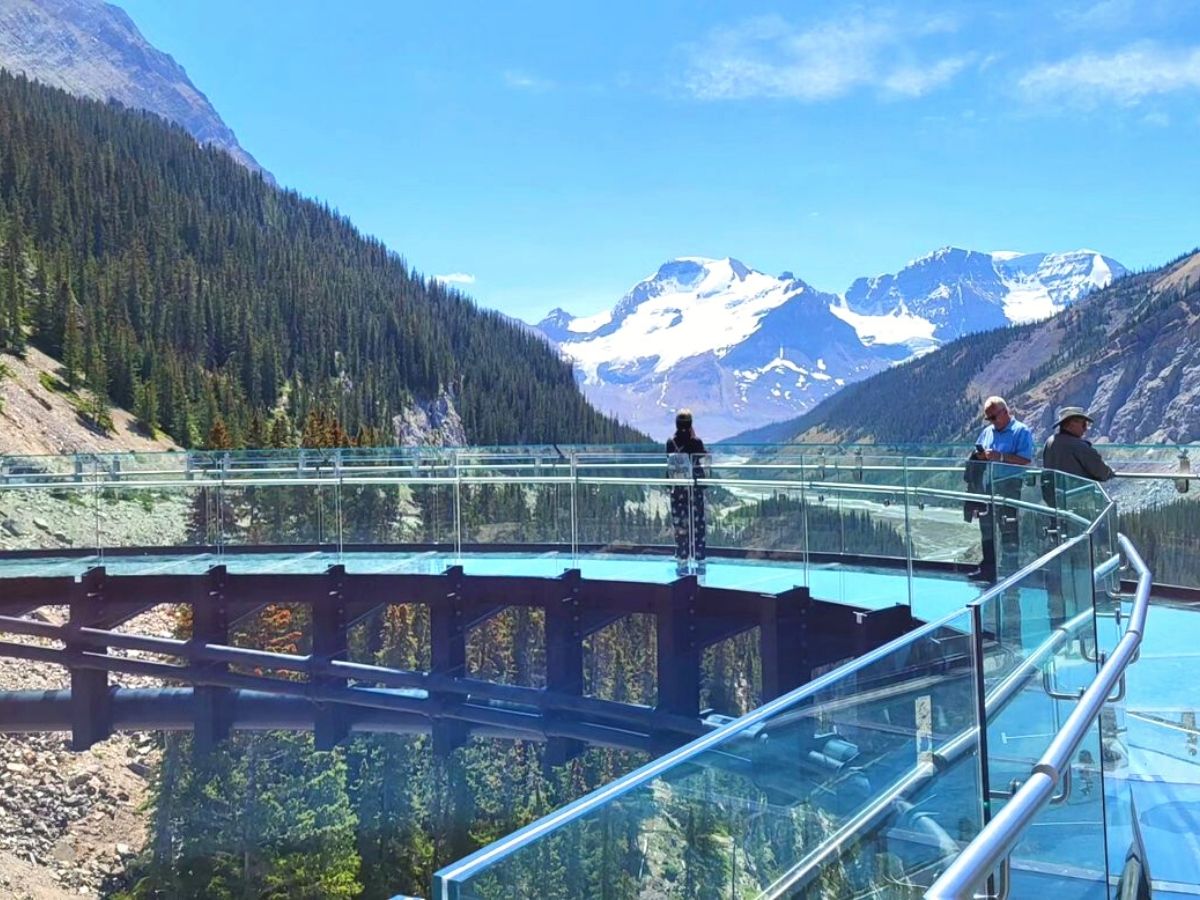 The magnificent setting within Jasper National Park, surrounded by mountains, delivers an adrenaline boost coupled with the abundance of fresh, clean air.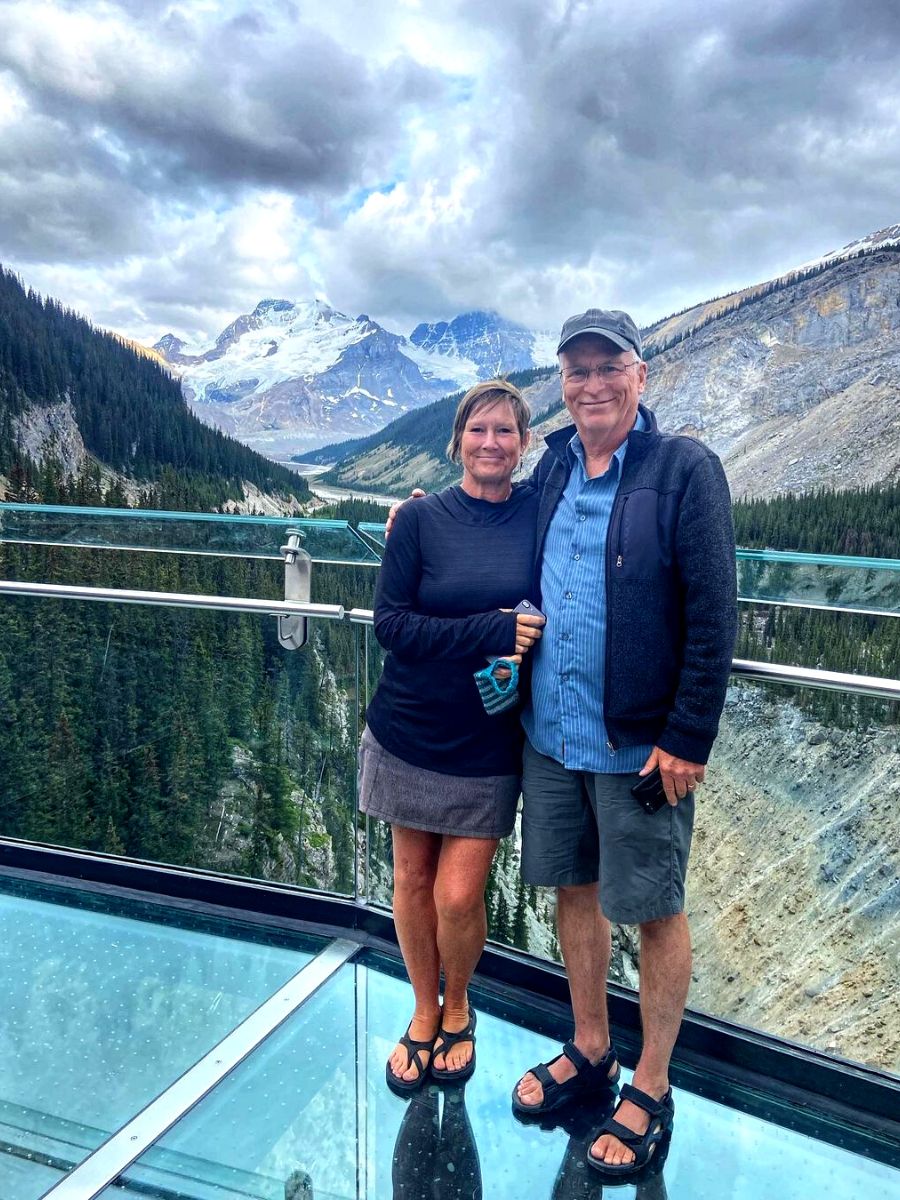 6. Grand Canyon West Skywalk in Peach Springs, Arizona, USA

The Grand Canyon West Skywalk, which is celebrating its 15th anniversary this year, offers a stunning perspective of the canyon from 4,000 feet below its famed glass panel floor. The horseshoe-shaped cantilever bridge spans the Grand Canyon by 70 feet.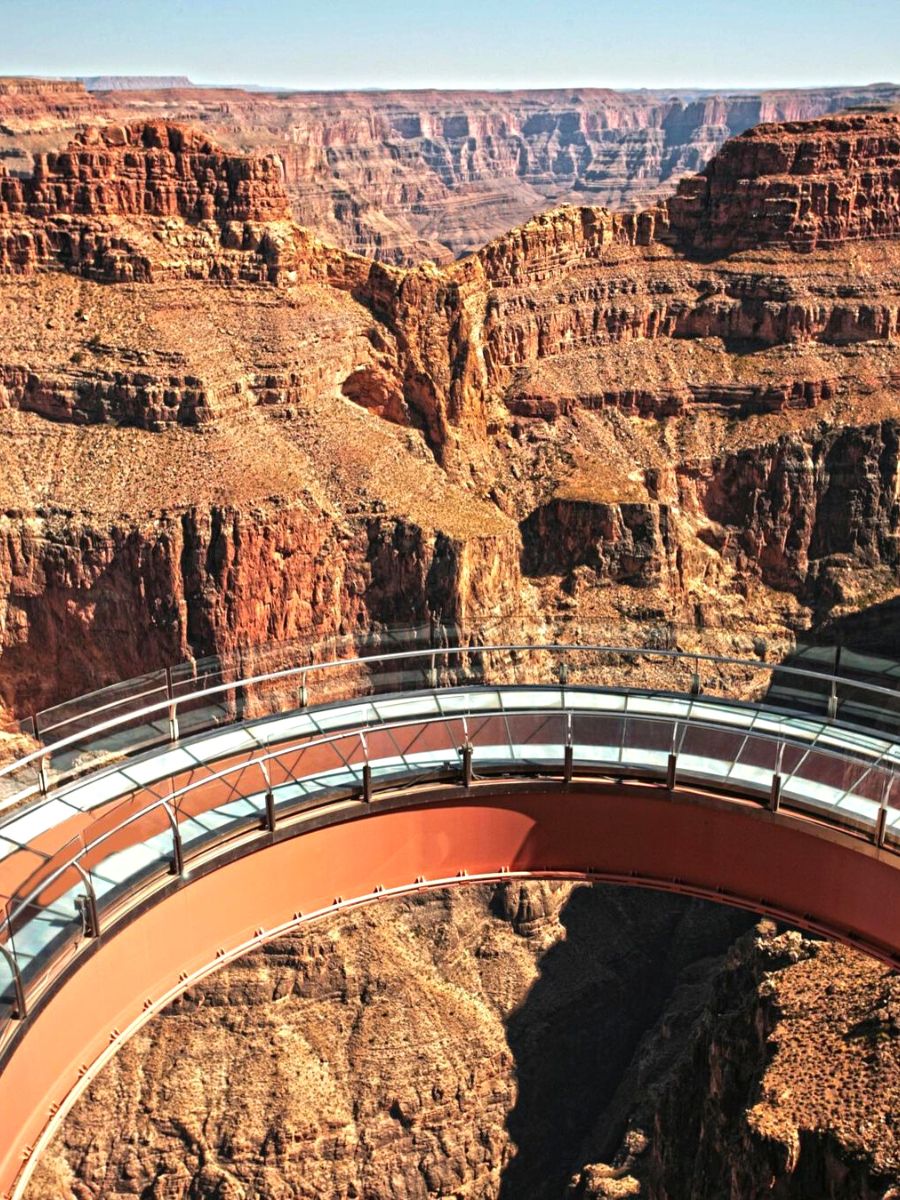 7. High Line Park in NYC,
New York, USA
The AD100 firm Diller Scofidio + Renfro, James Corner Field Operations (project lead), and Piet Oudolf's High Line elevated park in Manhattan set the tone for what a nature sanctuary in an urban landscape may be. The former elevated railroad's abandoned tracks are incorporated into the architecture, paying homage to the city's history. Beginning in 2009, areas of the now-iconic gathering place for locals and visitors were opened to the public. A $50 million extension to Penn Station is currently in the works.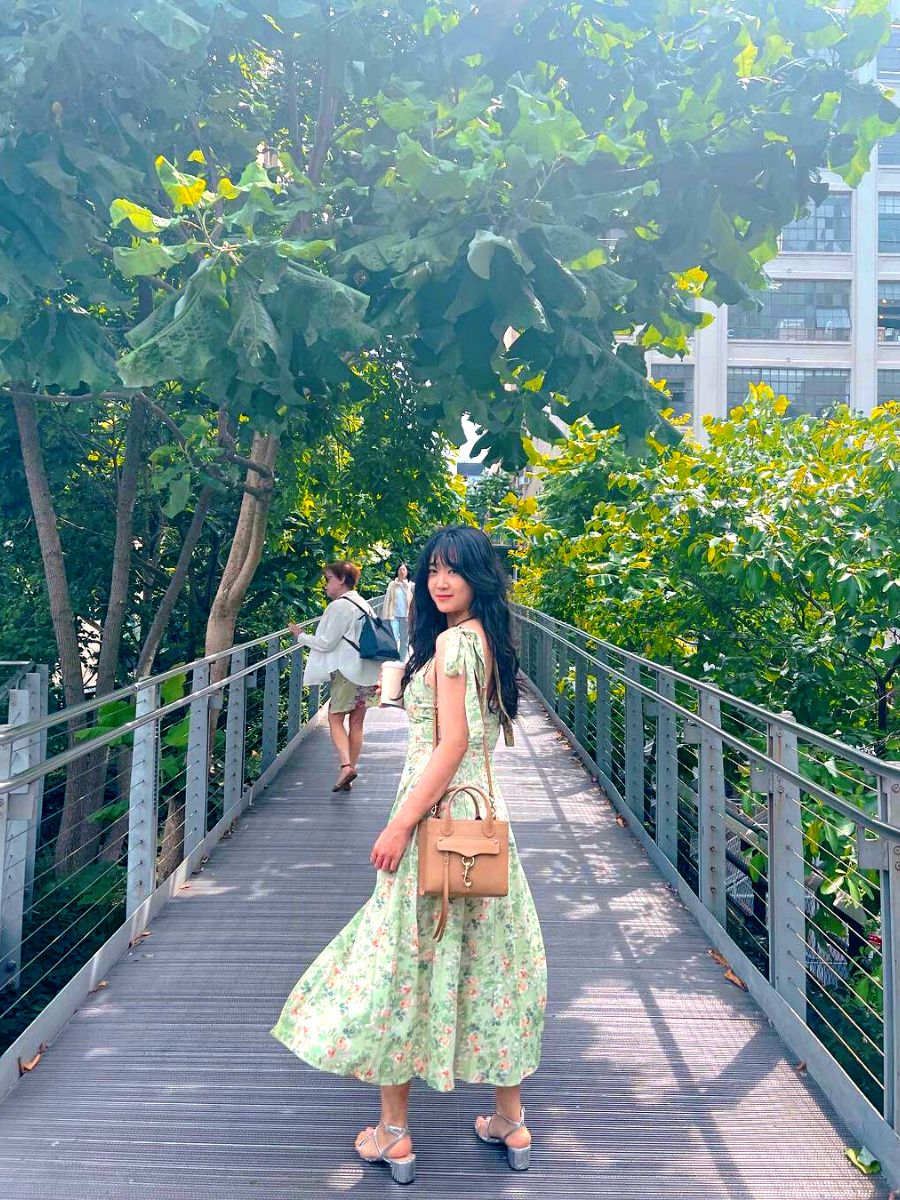 8. Gardens by the Bay in
Singapore
Gardens by the Bay in downtown Singapore, with its unusual vertical garden 'trees' has drawn international notice since its inception a decade ago. The solar-powered supertrees were created by Grant Associates of the United Kingdom. Elevated pathways crisscross amongst the treetops, offering breathtaking views of Marina Bay.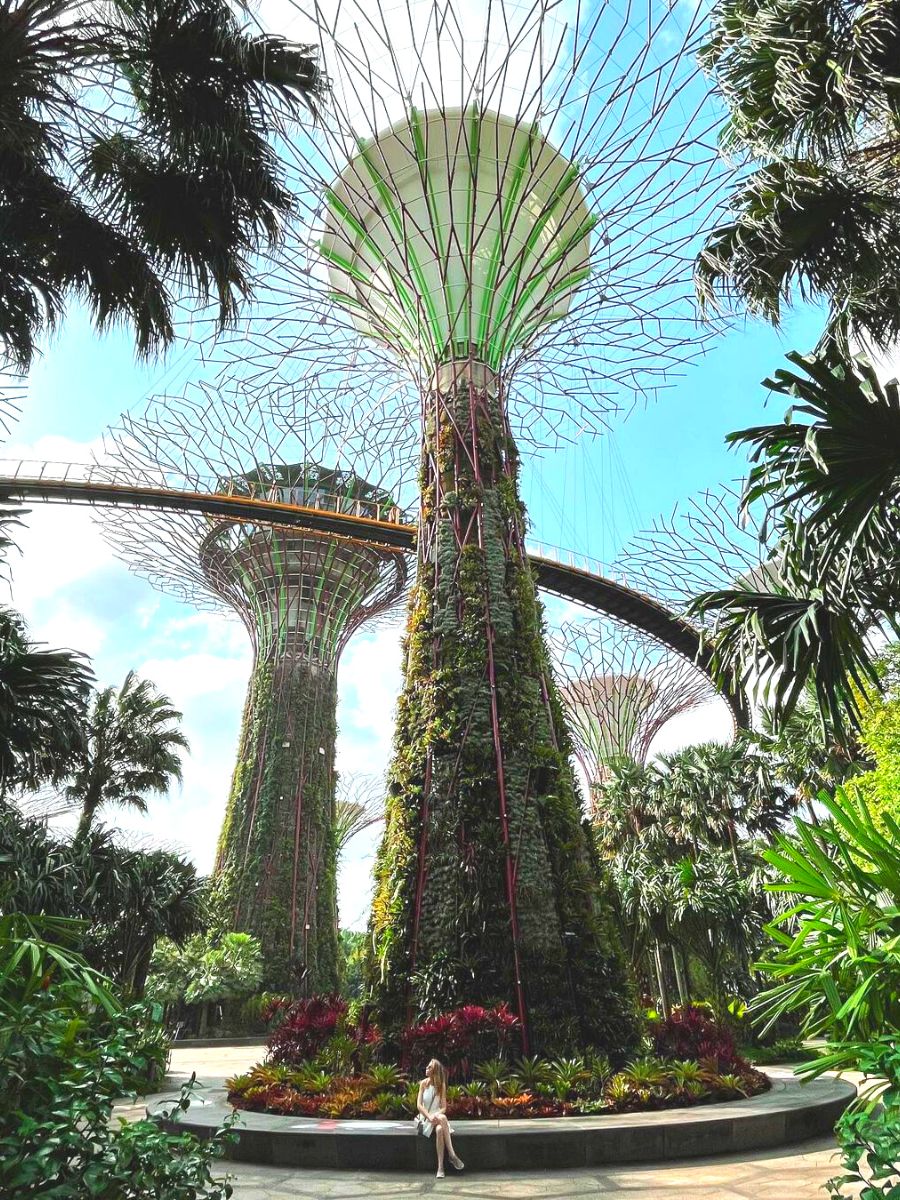 9. Noisette Creek Pedestrian Bridge in North Charleston, South Carolina, USA

The Noisette Creek Pedestrian Bridge, also known as the Battery Park Pedestrian Bridge, will connect an existing park to the creek's north shore. The 800-foot-long structure will have an event space over the river, as well as two distinguishing 55-foot-tall steel arches. The Thomas & Hutton project is currently being built.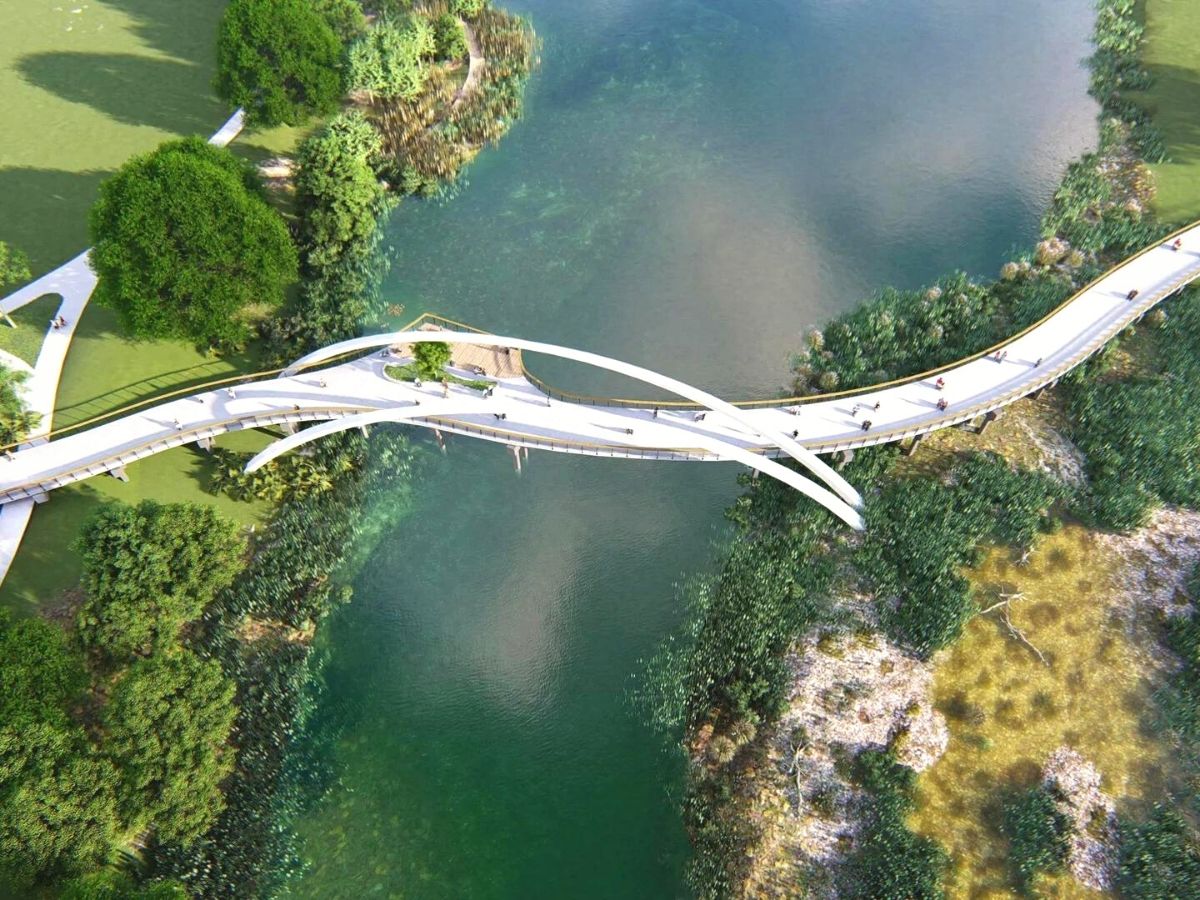 10. Eden Project Foyle in
Derry (Londonderry), Northern Ireland
The Eden Project Foyle in the United Kingdom will connect two historic estates, each with walled gardens while altering the banks of the River Foyle with an eye-catching, low-carbon timber-and-thatch 'Acorn' centerpiece inspired by Neolithic architecture. The proposals, which are still in the concept stage, by global architecture company Grimshaw include performance and play zones, as well as zip lines to transport daring guests down to the walkways.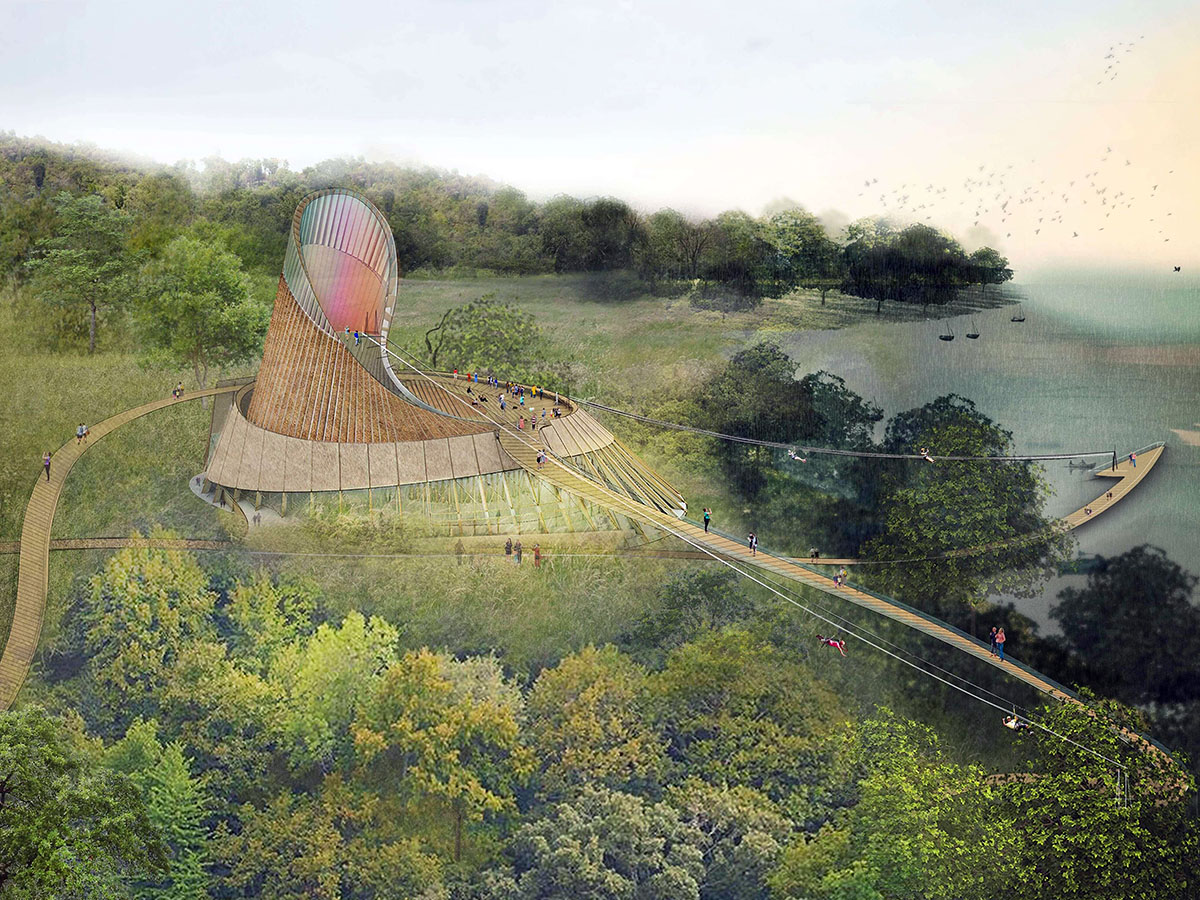 Get your travel list ready because if you're a fan of traveling and being around natural environments, these magnificent walkways through nature are waiting for you.