While wreaths are most frequently used as door decorations, they can also be used as wall art, part of a holiday centerpiece, or even atop the mantle to add a touch of greenery and cheer to your house. With the holiday season coming up, these seven wreaths are just a few we very much love to start getting you in a festive mood.
Seven Holiday Wreaths That Fit Any Style
Wreaths are used to enhance any holiday decor, spread holiday cheer, and welcome visitors to your home with a special intention all year long. Here are seven of the most-voted favorite holiday wreaths, from rustic to brilliant and sparkly.
1. Glowing Reflection Wreaths
A glittering wreath instantly spreads the holiday spirit and adds a touch of glitz. Although the decorations appear to be carefully beaded, they are actually silver flower appliqués that are adhered to a wooden wreath frame painted silver.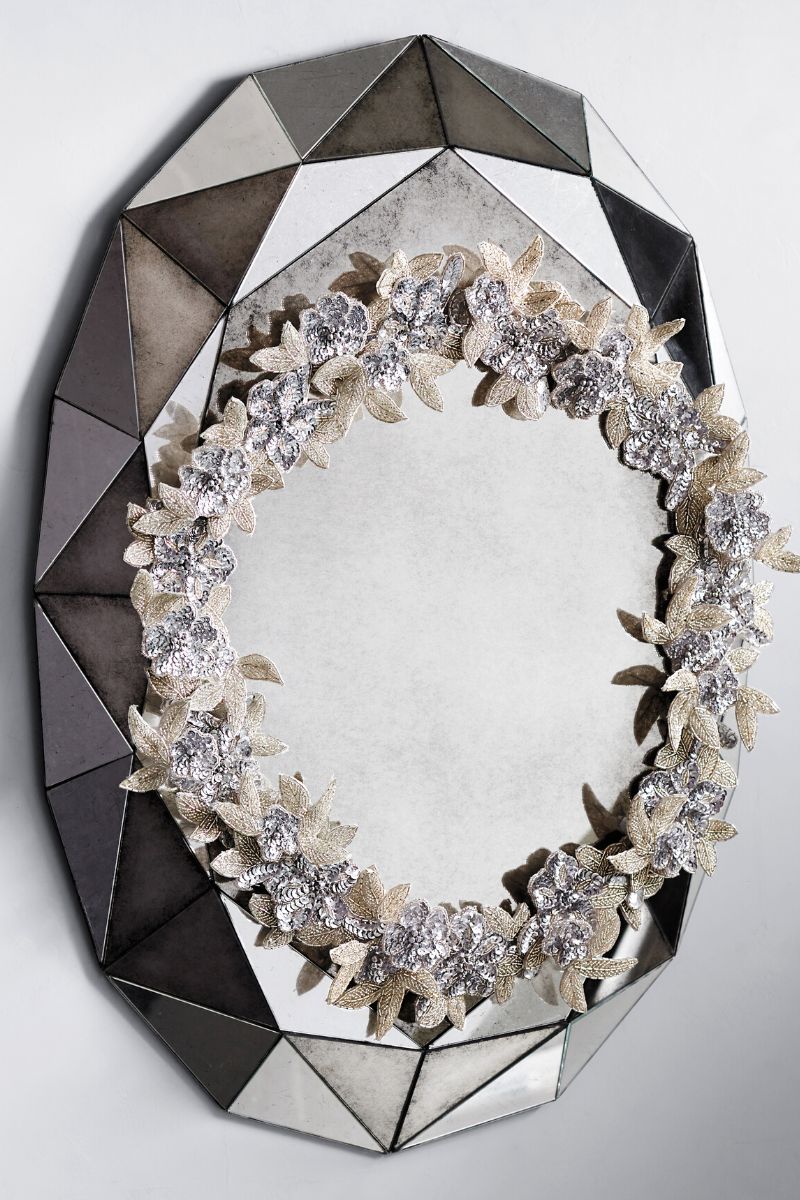 2. Asymmetrical Holiday Wreaths
An asymmetrical wreath works perfectly as a contemporary variation of the classic ornament-filled wreath, and best of all looks positively chic on any front entrance. This holiday wreath can be used either for All Saints day or even for Christmas.
3. Frosted Pinecone Wreaths
On a grapevine-like structure coated in moss, long pinecones from a Norway spruce are tucked in among shorter ones. When hung outside and sprinkled with a frosted 'snow' lookalike material, this rustic wreath is even more endearing and will make an amazing Christmas decor as one of the best holiday wreaths.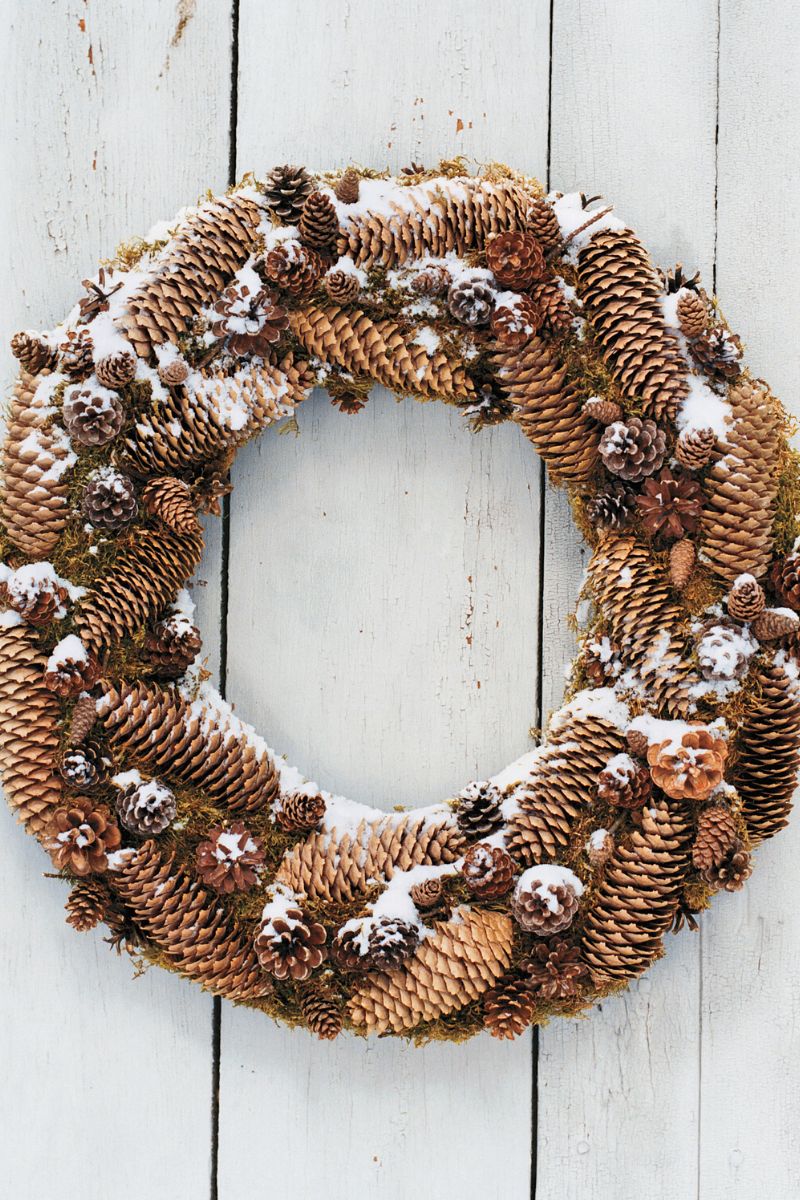 4. Metallic Laurel Wreaths
One of the most gorgeous ideas for any holiday decor you're looking for, plus an extra side of creativity is what these types of wreaths will accomplish. Metallic laurel wreaths are a twist on the classic laurel wreath, spray-paint eucalyptus leaves silver and gold. You can simply add them to a base of fragrant bay leaves and voila! You've got a beautiful wreath ready.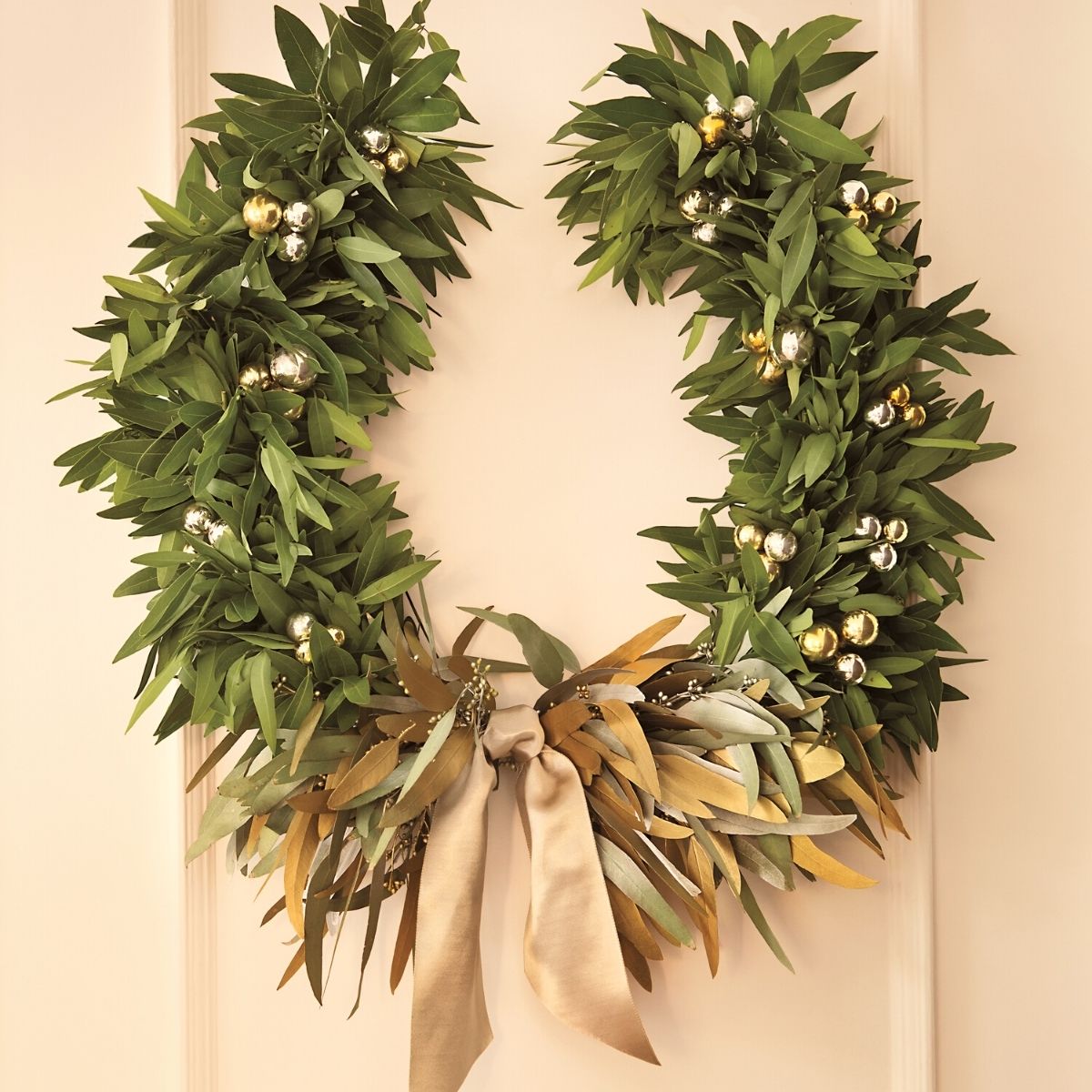 5. Magical Village Wreaths
Enjoy spending the holidays at home with a magical version of village wreaths to get you pumped into the maximum Christmas/holiday vibes. Escape to this tiny winter wonderland filled with putz houses (also known as tiny cardboard houses), frosted bottlebrush trees, toy deer, and skiers perched atop cotton snow drifts.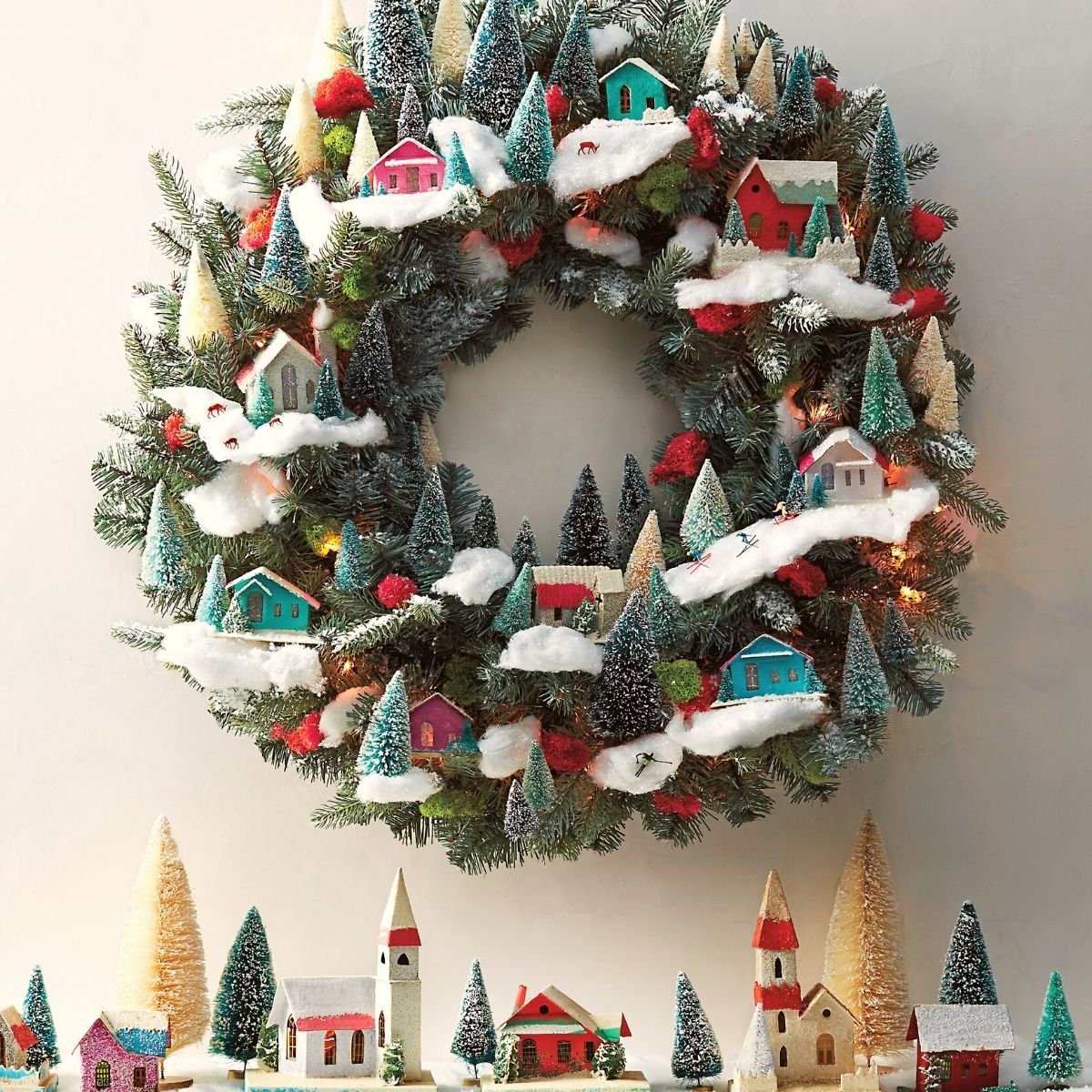 6. Candy Cane Wreaths
Candy canes are the traditional Christmas time confection and one of the most creative holiday wreaths you can display at home. You may add even more sweetness to your celebration with this sweet decor idea! Get your hands on some waxed twine, bright red ribbon, and peppermint candy canes, and make three wreaths. For a tasty presentation, you may also form candy canes into hearts of various sizes.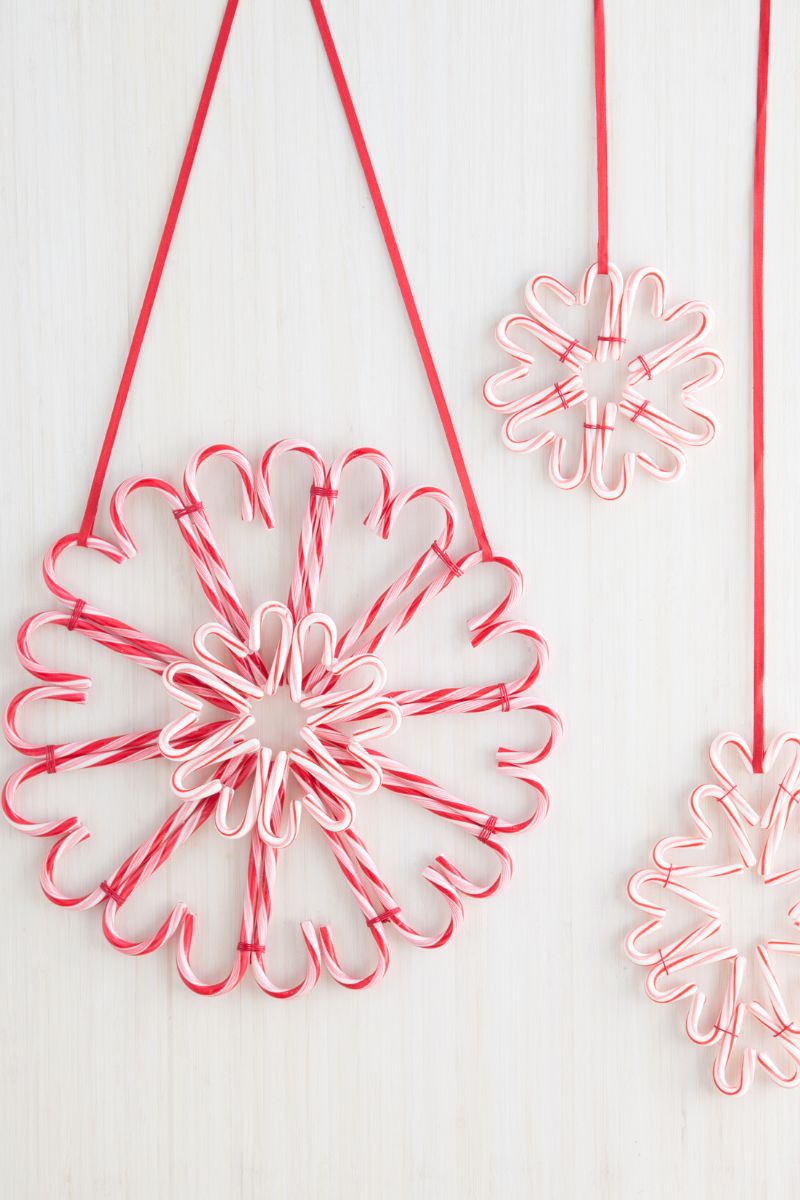 7. Vintage Ornament Wreaths
With this retro-inspired wreath, you can bring back old-fashioned Christmas memories. Create a varied or monochromatic palette, as seen below. To have a satisfying and beautiful Christmas wreath result, make sure to wrap tinsel garlands around a straw wreath form, secure the ornaments with pins, and top them with a large bow.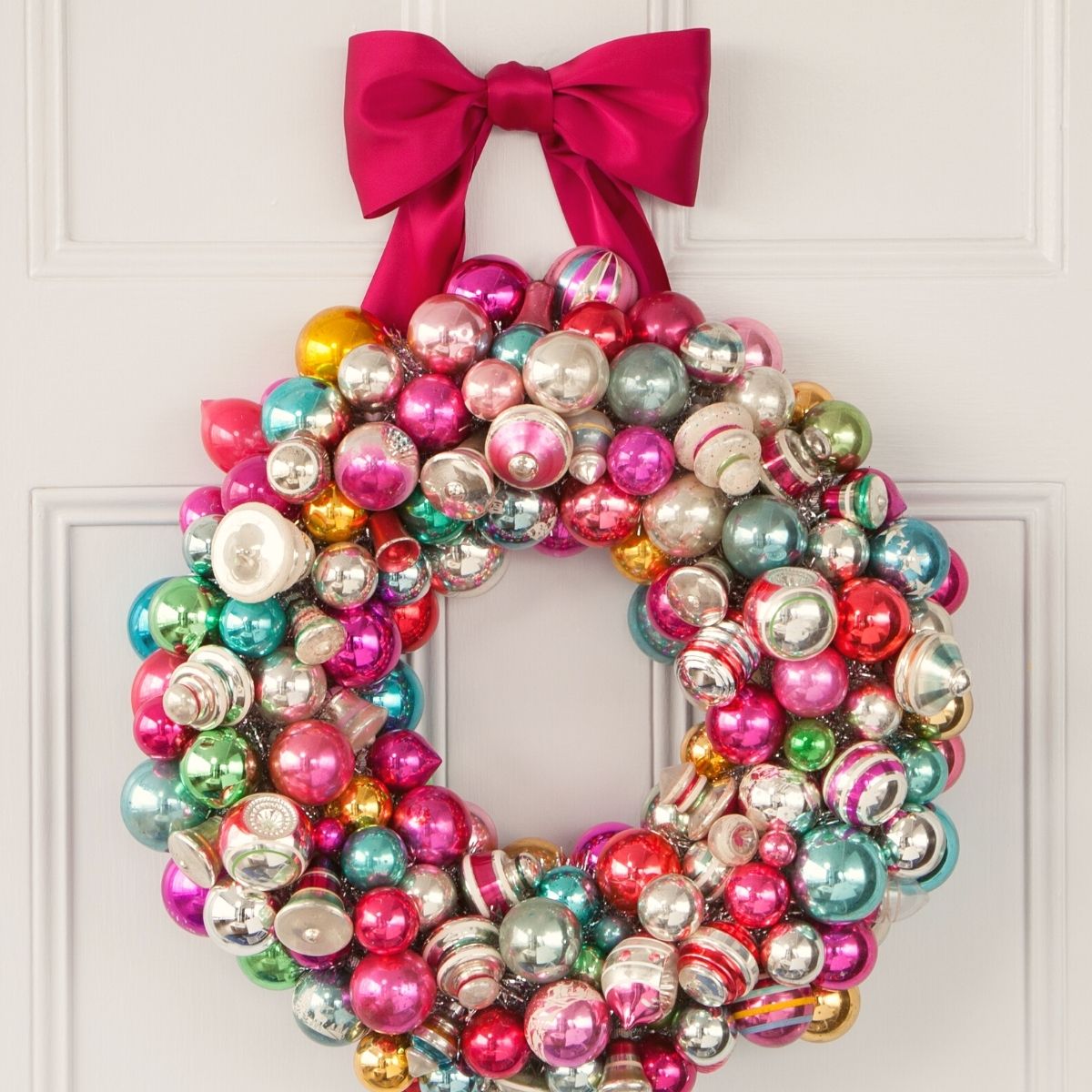 Wreaths for Various Occasions
Wreaths can be used all year long, not only for the Christmas holidays, a season in which they indeed become more popular, but like we just said, wreaths are here to stay along the four seasons of the year. Besides using wreaths for X-Mas celebrations, they can also be prepared and created for All Saints day (if you celebrate it), which is a solemn holiday of the Catholic Church celebrated annually on the 1st of November. The day is dedicated to the saints of the Church and for this special holiday, chrysanthemum wreaths are a very popular choice.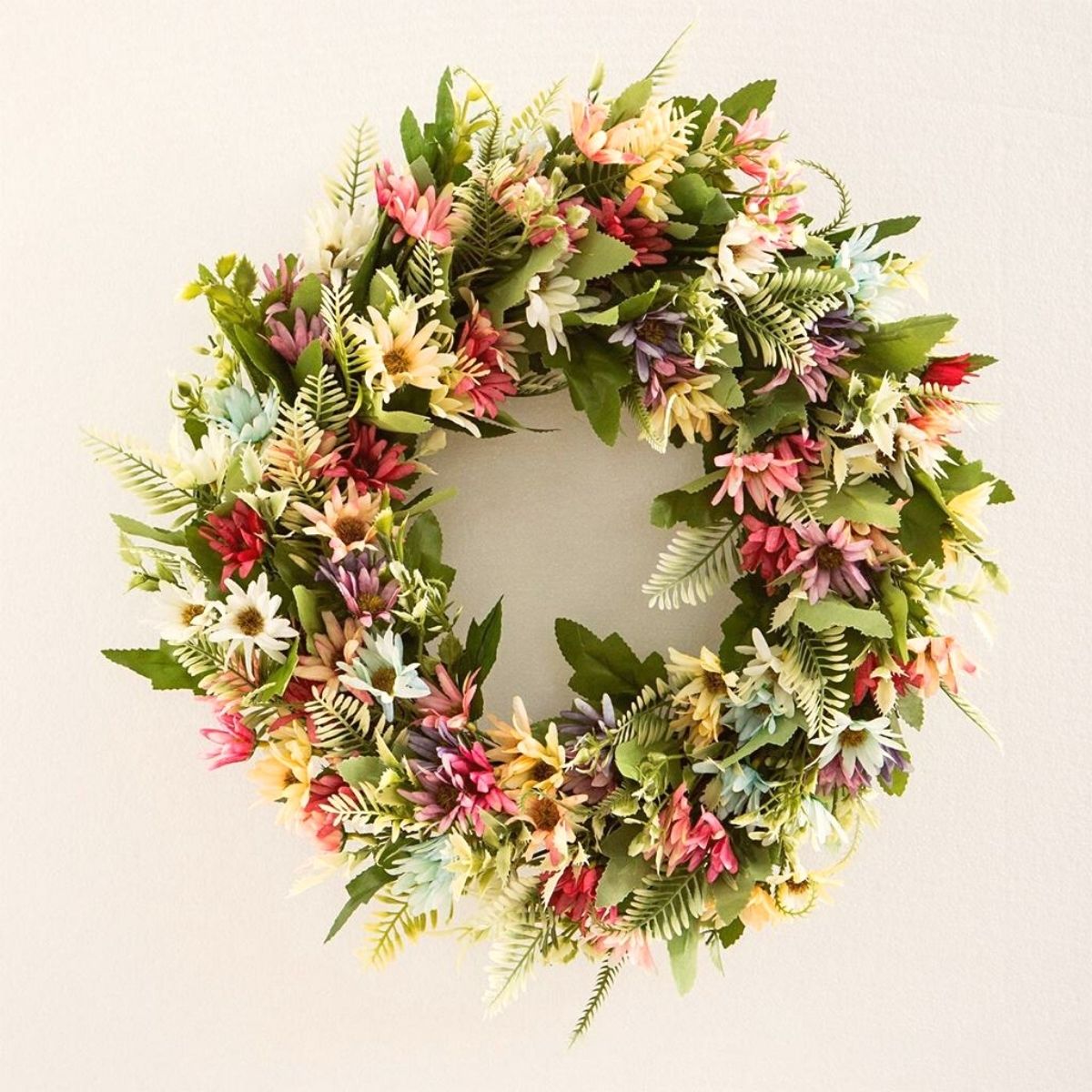 Pampas Wreaths Make Lovely Decor
Pampas grass wreaths are made to fit any holiday, any day, and any festivity of the year because their neutral color and perfect fluffy texture add volume to any spot, which is the ultimate goal of wreaths in general. So why not add a dose of pampas wreaths or any of the holiday wreaths mentioned previously to enjoy some lovely days and holidays coming up?