Françoise Weeks was born and raised in Antwerp, Belgium. She earned a teaching degree and taught middle school. She is in her golden years, 69. Françoise worked in a lab for many years after moving to Portland, USA, and after that, in her mid-forties, she went into floristry.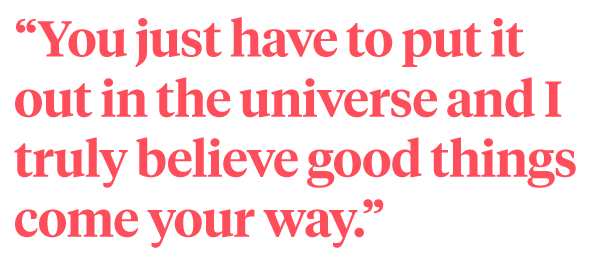 So Much to Know About Françoise Weeks
Thursd talked to Françoise and found the treasures of how she became a world-famous florist and teacher.
Who Is Françoise Weeks?
In 1977 I moved to Portland, Oregon. I worked in a medical lab for many years and started my flower business doing wedding flowers in 1996 in the basement of our home. 5 Years later we had a small studio built in our backyard. Lots of weddings, and I did it all by myself, I didn't want to be a people manager. In 2003 I started to teach evening classes and in 2009 I started to offer 3-day wedding workshops. As most people who attended were from out of state, I was encouraged by many to take the workshops on the road. March 2013 I started using social media, Facebook, and sharing my experiences there. Never did I imagine that by doing this I would have the opportunity to travel across the country and teach internationally.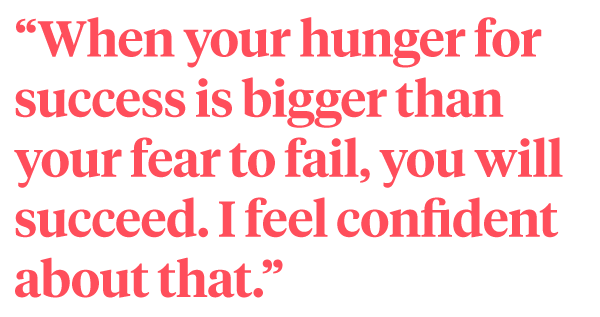 These workshops on woodlands and botanical couture opened a big world for me, especially while traveling, I found a lot of people who wanted to share their knowledge. It was stressful in the beginning, to organize everything was a challenge. People coming for workshops for weddings from all over the world, and in a few years I was all over the world, bringing the workshops to them. I traveled between 12 and 20 times a year.
COVID brought travel to a standstill; I started to teach some zoom classes. Since 2018, in collaboration with videographer Marc Rose, we have produced a series of online tutorials on woodlands and botanical couture. I'm so grateful to have started with those online courses because that has saved my business during COVID. Mantra: When your hunger for success is bigger than your fear to fail, you will succeed.
When did you become interested in flowers?
At home we had no car until I was 12 years old, Mom went to the market for fresh vegetables and food, and once a week she bought flowers.  She was also very interested in ikebana, a hobby of hers, and she liked trying everything. And I could help. We were with 4 kids ( 3 girls and boy) and we all inherited the love for flowers from her. Woodland is a childhood memory. My parents never wanted to go on vacation in cities, always preferred nature. From the age of 6 to 10, once a year we went to Switzerland. And rented a small chalet. Whole days walking in The Alpes. For lunch, we used to search for moss, bark, branches, and flowers, en we made a beautiful collection and gave this arrangement to my mother. 2007 I remembered doing that and spoke to my photographer. And decided to do something with this concept. We made a portfolio and I designed a wedding like this a few months later for Mr. & Mrs. Woods, Woodland series was born. So my mom being an avid gardener and flower lover formed me from a very early age I loved to play with flowers.
What do you like doing most?
I love teaching and exploring new mechanics for woodlands and couture.
What is your biggest achievement?
In 2019 I had the opportunity to participate in Flower Time in city hall in Brussels where we designed woodland couture to decorate one of the rooms. The following month I was part of a team, spearheaded by Holly Chapple, at Fleuramour in Alden Biesen. We collaborated to create a fashion show.
What would you have changed if you had to do it over?
If I had to do it over, I would not have waited till I was in my mid-forties to start my business.
Is there something you still dream about accomplishing?
In 2017 I was invited to teach in Sweden around the same time Fleuramour in the Castle of Alden Biesen was happening. I really wanted to be part of that once so I reached out to the Art Director and I was allowed to the Fleuramour team to help to build up the whole event. During those days I spoke with many designers and among them with Tom de Houwer. So my dream: I would love to have the opportunity to be part of Tom De Houwer's team to create one of his magnificent installations. You just have to put it out in the universe and I truly believe good things will come your way.
Your goals for the future?
Goals: more teaching abroad in particular in New Zealand and Europe. Safety first now. I'm fascinated by New Zealand, my director in chromosomes lab, had an internship in Adelaide, Australia, and I very much wanted to go to New Zealand, but I never was able to. So that's one thing that still on my bucket list.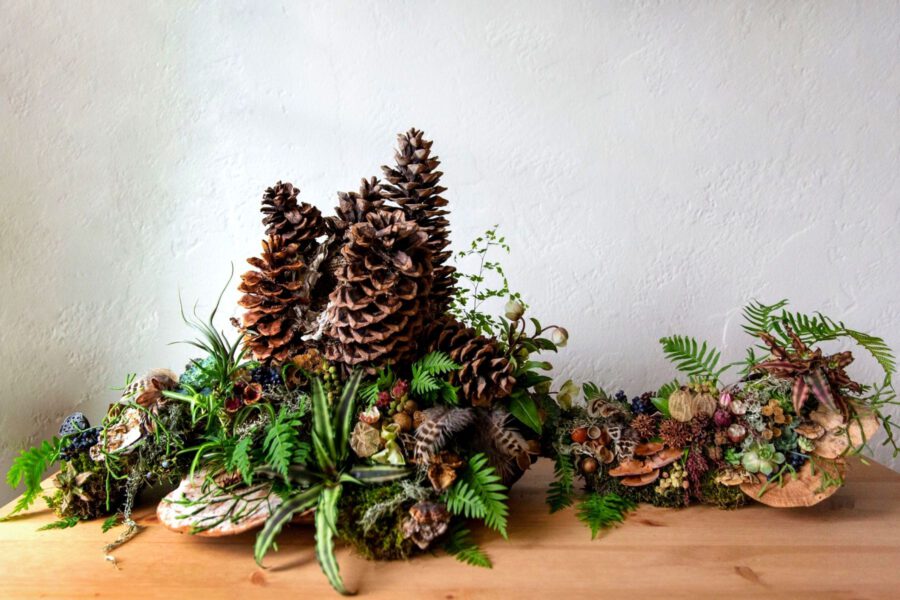 Your favorite food? Your favorite drinks? And which flower do you love the most?
I love Pacific Northwest salmon and love good wine. My Favorite flowers depend on the seasons - hellebore, fritillaria maleagris, and Icelandic poppies are on the top of the list - and lots of textures. And I love using them in any woodland and couture designs.
Where do you buy your flowers?
We are lucky to have an excellent flower market in Portland, where I buy all my flowers and textures when designing in Portland. Portland flower market. With lots of local flowers from growers in the area and this from March till November, and 3 wholesales with materials coming from all over. I never buy online. Always in person. I want to see what I buy and most importantly: I want to get inspired by what I see. I would say San Francisco is the best flower market in America, and Portland for me is at least number 5.