Floral dresses, oversized coats, and floral jumpsuits form the identity of the work of Vietnamese designer Nguyen Cong Tri who harmonizes high fashion and tradition. Nguyen is the first Vietnamese designer to have launched a label dedicated to Haute Couture. His work is suffused with flowers and a true pleasure for the senses.
Nguyen Cong Tri at Japan Tokyo Fashion Week
In his work, Nguyen is combining the latest trends with traditional techniques from Vietnam, combined with an incredible sense of esthetics. His work, 'Collection Nº10', is an ode to detail, and a true blend of an elegant style leaning towards baroque and his creatively sewed and patched floral expressions. It is a true mastery of technique that results in inimitable results worldwide.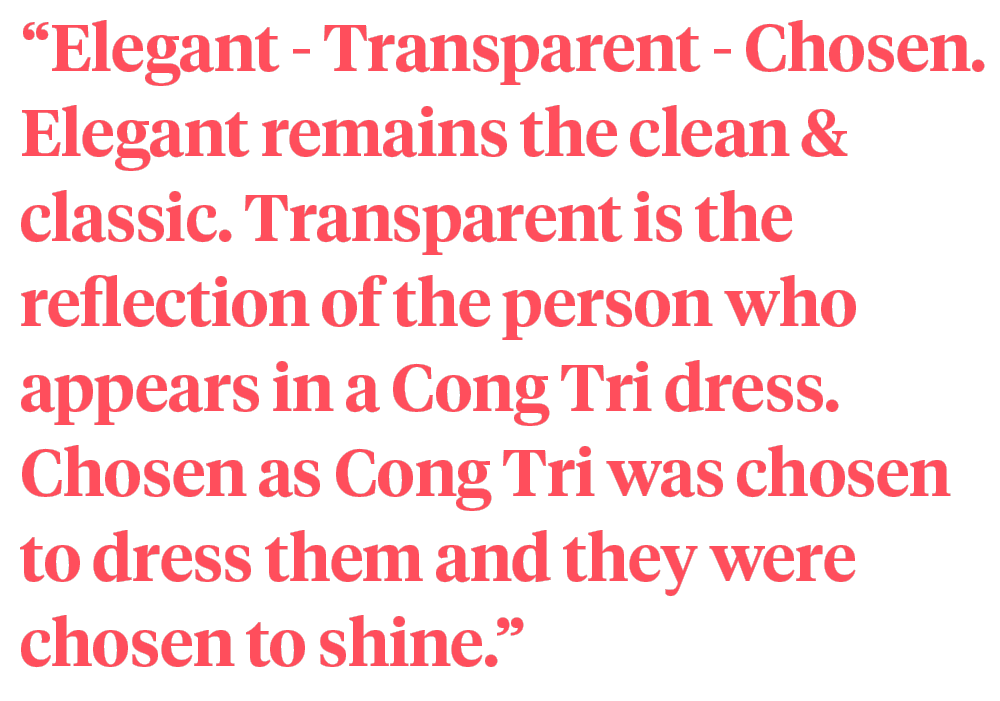 Vietnamese Haute Couture
Nguyen proudly became the first Vietnamese designer to launch a dedicated house of Haute Couture in 2013. This was all due to the fast development of his brand. His creations were increasingly avant-garde for a designer from Vietnam at that time, and he moved to the forefront of the Vietnamese Haute Couture industry.
Nguyen Cong Tri's hand-made garments are easy to identify because of their traditional identity, infused with an international contemporary spirit. He inspires and mentors emerging designers to follow his lead and establish the fashion industry in Vietnam.
About the Designer
The self-taught visionary fashion designer Nguyen Cong Tri is based in Ho Chi Minh City. He personally teaches his growing atelier to create his designs from unique fabrics, producing fashion-forward designs that are infused with tradition.
His signature aesthetic and keen eye for detail combines progressive and hand-made techniques, resulting in collections that feature laser cutting, interlacing, hand-ironed pleating, knitting, and hand painting.
Nguyen Cong Tri Collections
Here's a gallery of the traditional but bold garments that breathe Nguyen Cong Tri's signature style, a collection for Tokyo Fashion week called 'Collection Nº10', and several of his other designs.