Latin American contestant Alejandro Figueira is getting ready to kill it during the fantastic Interflora World Cup 2023 approaching relatively fast, taking place in Manchester this September. Whenever he works with flowers, his soul gets fed more and more with an utter passion for creating spectacular arrangements for social events and other venues. Meet more of Alejandro Figueira and what his experience will allow him to show during this epic floral event.
Meet the Skilled Caracas-Based Floral Designer Alejandro Figueira
Alejandro Figueira Fernandes, AIFD CFD has been working and gaining experience as a floral professional for the last twenty years. His business, 'Alejandro Figueira Floral Artistry, Inc.' and 'Ornatus Floral Academy' in Davie, FL are both his main sources of passion and the way he shows and teaches the importance of flowers and floral arranging to other flower lovers in Florida.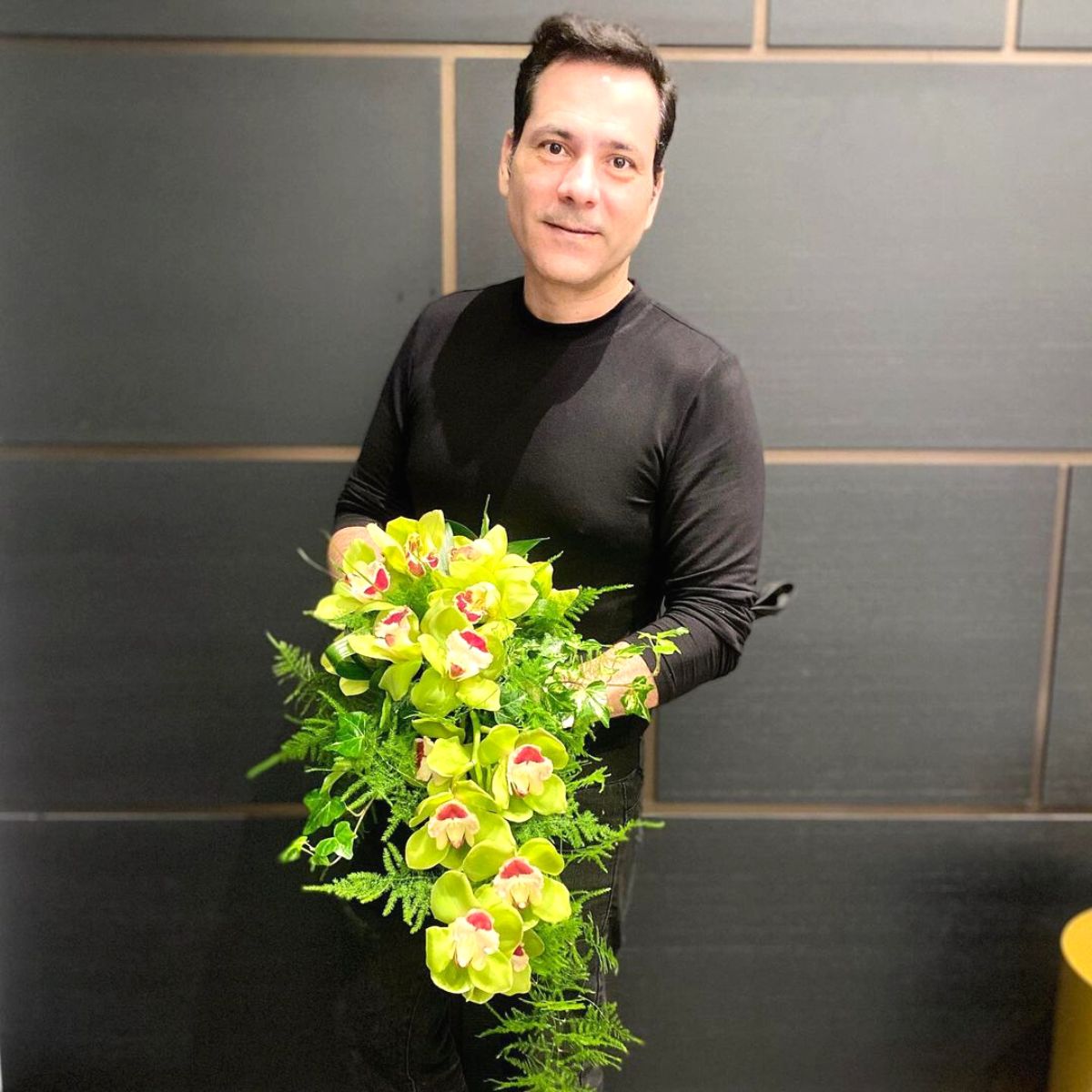 Alejandro is a very talented floral design instructor and he really loves teaching others who are interested in floristry because he is a firm believer that anyone who is a flower advocate can learn from scratch and become a true floral artist. Furthermore, Alejandro Figueira was inducted as a member of the American Institute of Floral Designers and continues to advance his floral studies and credentials as a Certified Floral Designer and Certified Floral Evaluator/Judge.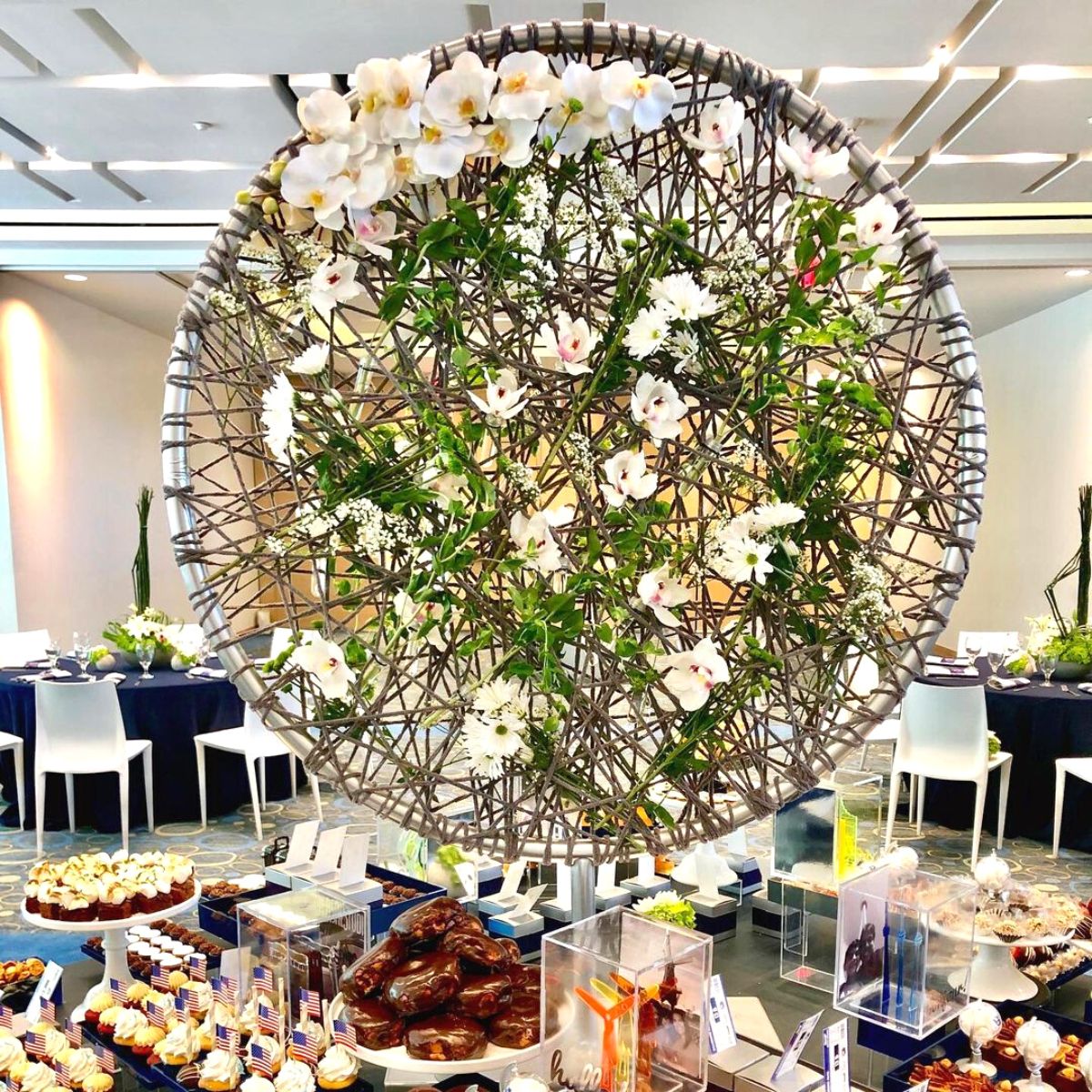 His current focus as a European Master Certification student and Ikenobo Ikebana Society of South Florida member is to expand his knowledge and expertise. Alejandro competes in numerous local, state, and national floral competitions, winning or placing in the top tier of his peers. Last year he participated at Gateway to the Americas, and this year, he is ready to give it all during the Interflora World Cup 2023. If you have not yet had a look at all the competitors, what are you waiting for? Join the hype and excitement of what this major event will be!
​The Language of Every Flower Lives Within Alejandro Figueira
Born and raised in Caracas-Venezuela, Alejandro Figueira was exposed from early on to nature´s beauty and elements. Alejandro was brought up between families who owned well-known landscaping companies, and this led him to develop a passion for the use of nature in an artistic context.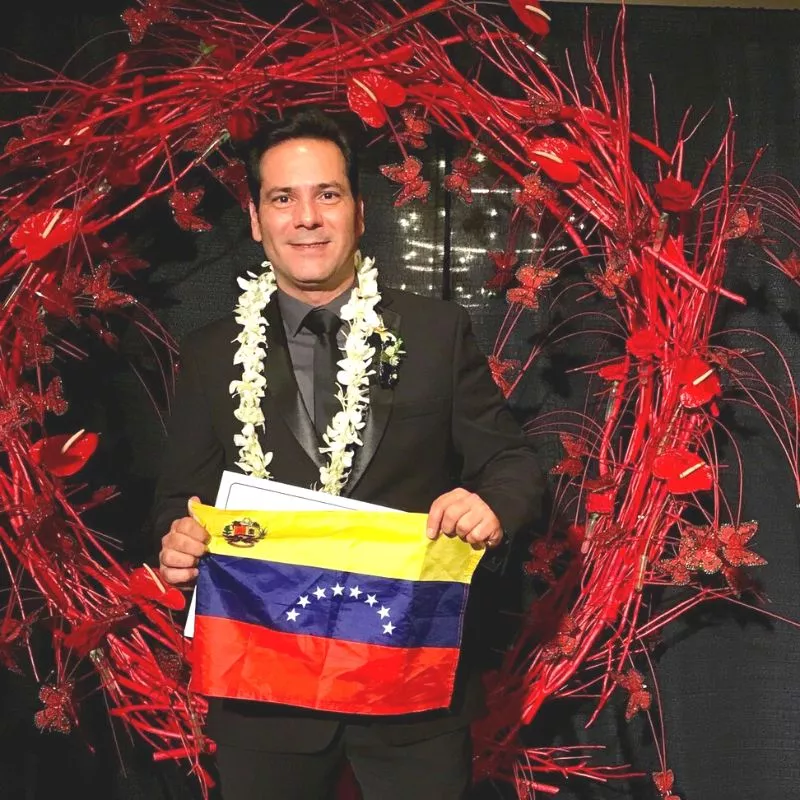 He shares:
"I have always been involved in the world of flowers. I was born and raised in a family dedicated to the world of gardening, I can say that flowers were my first toys."
Figueira has many favorite flowers, but one that stands out for him is definitely the gardenia flower because of its aroma, and as it's said that these beautiful blooms are a perfect place for angels. He also mentions how a perfect arrangement for him is one where all the knowledge of floral design "Elements and Principles" is expressed and one that showcases different techniques and applications which is what he plans on doing during the Interflora World Cup 2023 competition.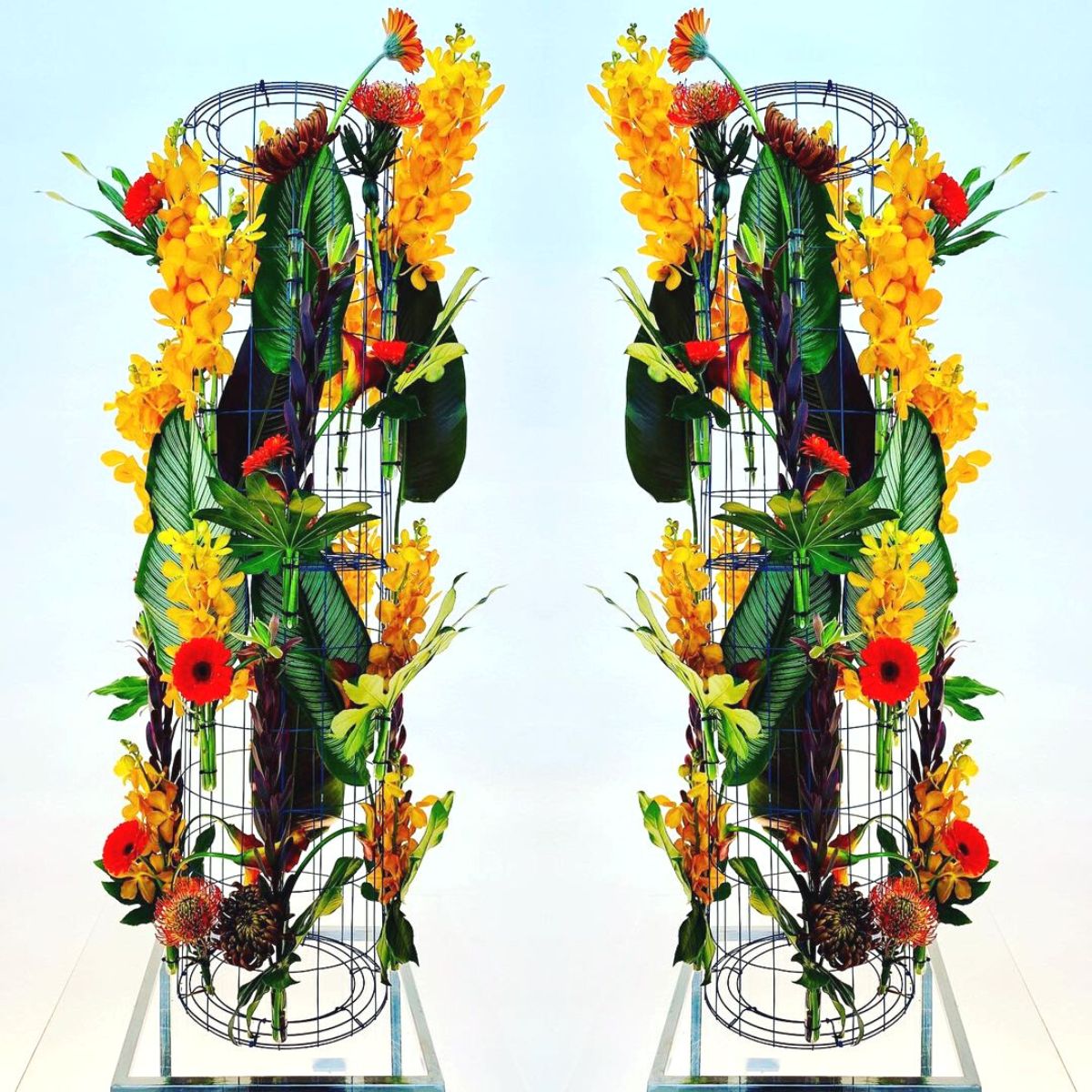 A Few Inspirational Sources for Alejandro Figueira
When it comes to floral design, every floral artist has someone they look up to for inspiration and motivation. In the case of Alejandro, he admires Venezuelan plastic artists Alejandro Otero, Carlos Cruz Diez, and Jesus Rafael Soto.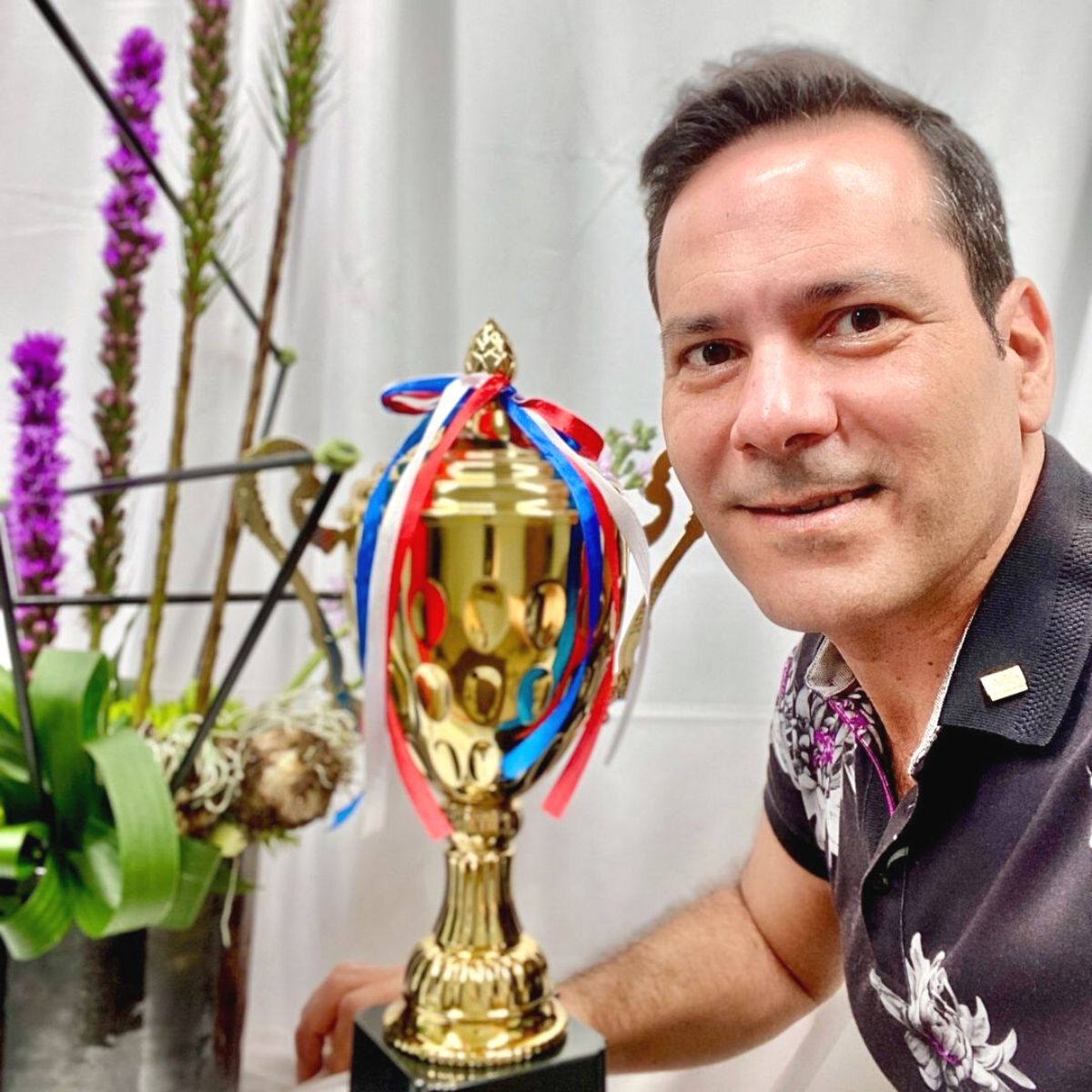 During his most inspirational moments, Figueira created incredible floral arrangements. For him, one of his favorite floral moments is the floral decoration for the gala dinner in honor of tenor Luciano Pavarotti at the Hotel Gran Melia Caracas-Venezuela, March 2005.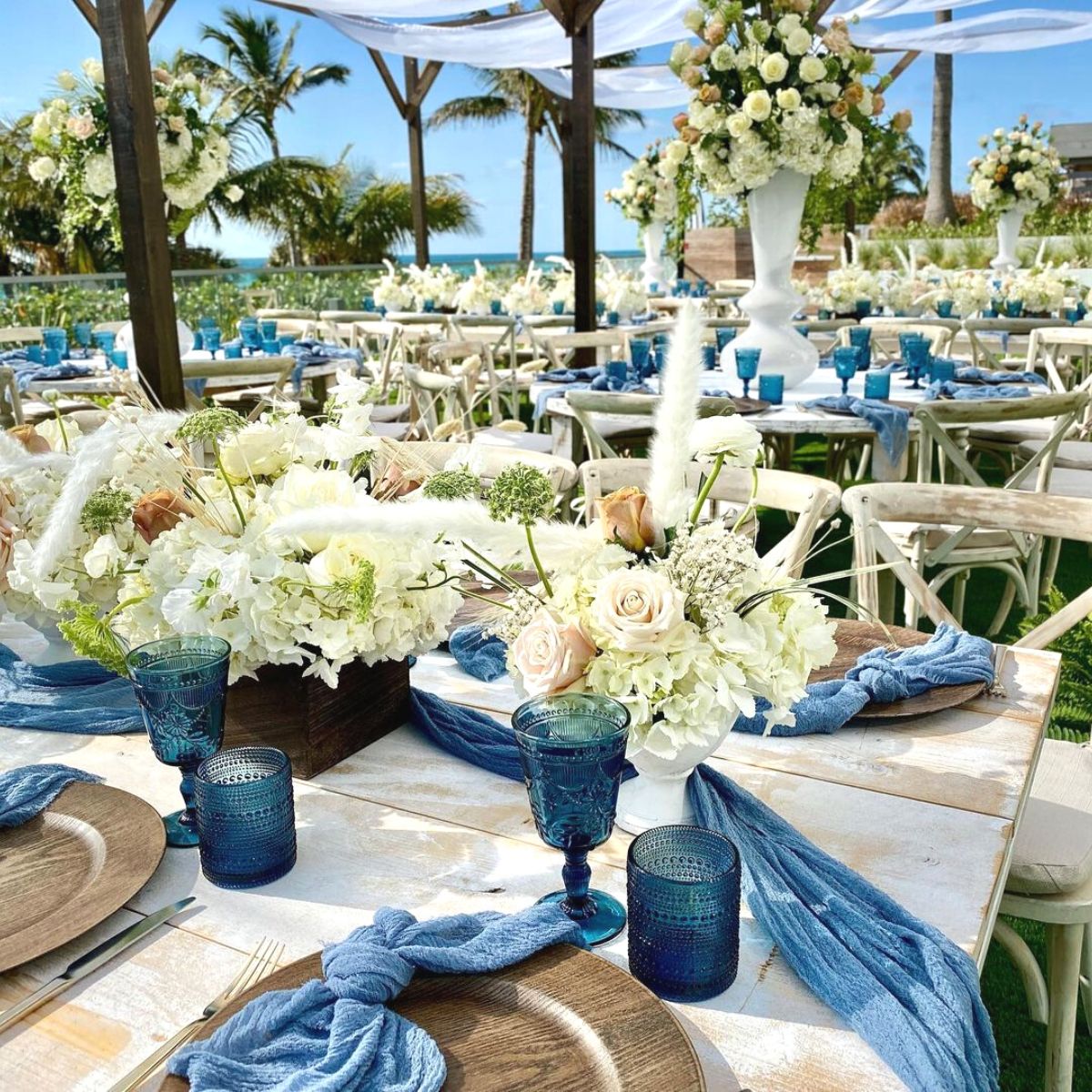 Alejandro is more than ready to make the Interflora experience one of his highlight moments in life for sure! Here's what to know about the full Interflora World Cup 2023 schedule.
Photos by @alejandrofigueira_floralartist.