Is there more to commenting on a design than just a few nice and positive adjectives? Yes, there is! It's called a design analysis. And it really is the one tool in our arsenal that actually gives us the right verbiage to go beyond the obvious when describing an arrangement and really present it as professionals.
Design Analysis of Tomas de Bruyne's Art
This design by Tomas de Bruyne, entitled 'Bridge of Flowers' is beautiful, innovative, and interesting, right? But besides all the epithets and adjectives, what can we as designers really say about a design? So there's more to it than just a few nice and positive adjectives. A design analysis.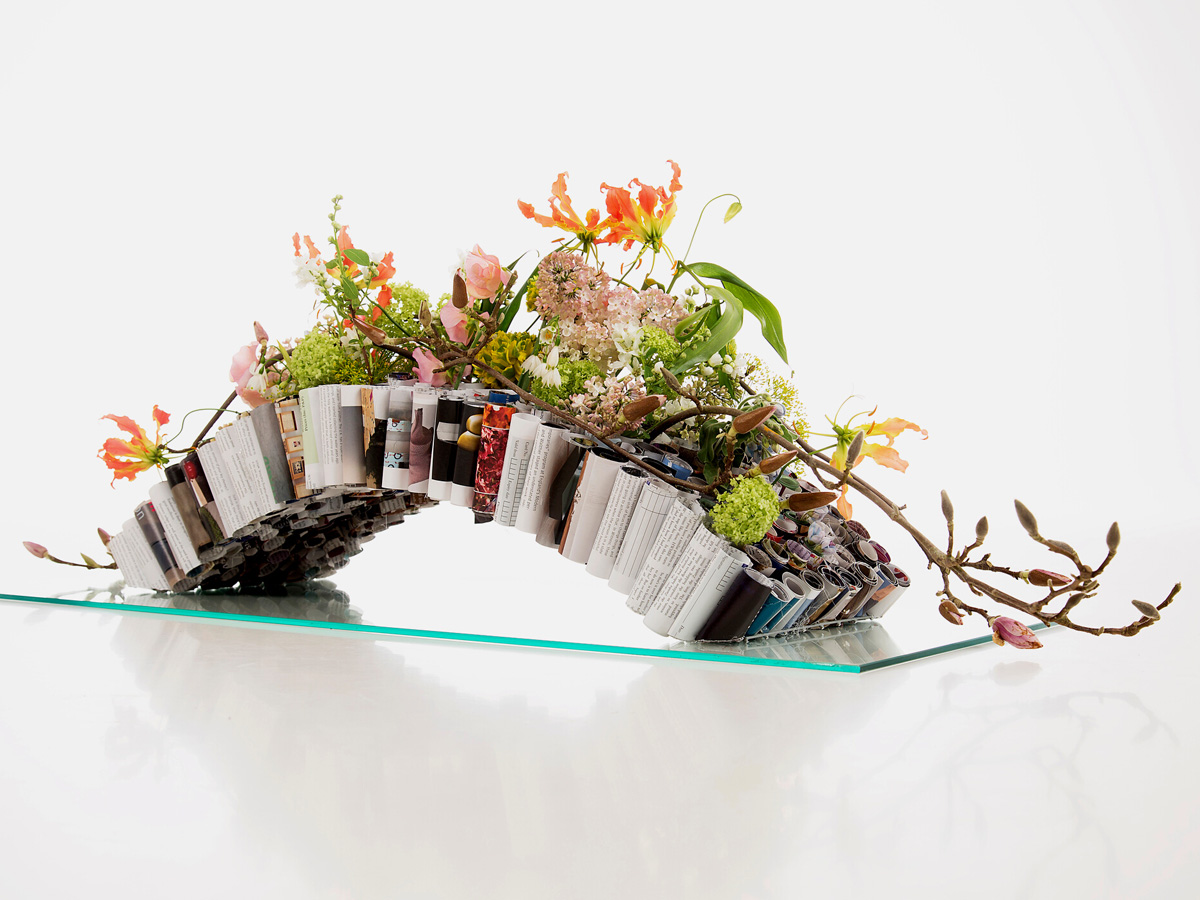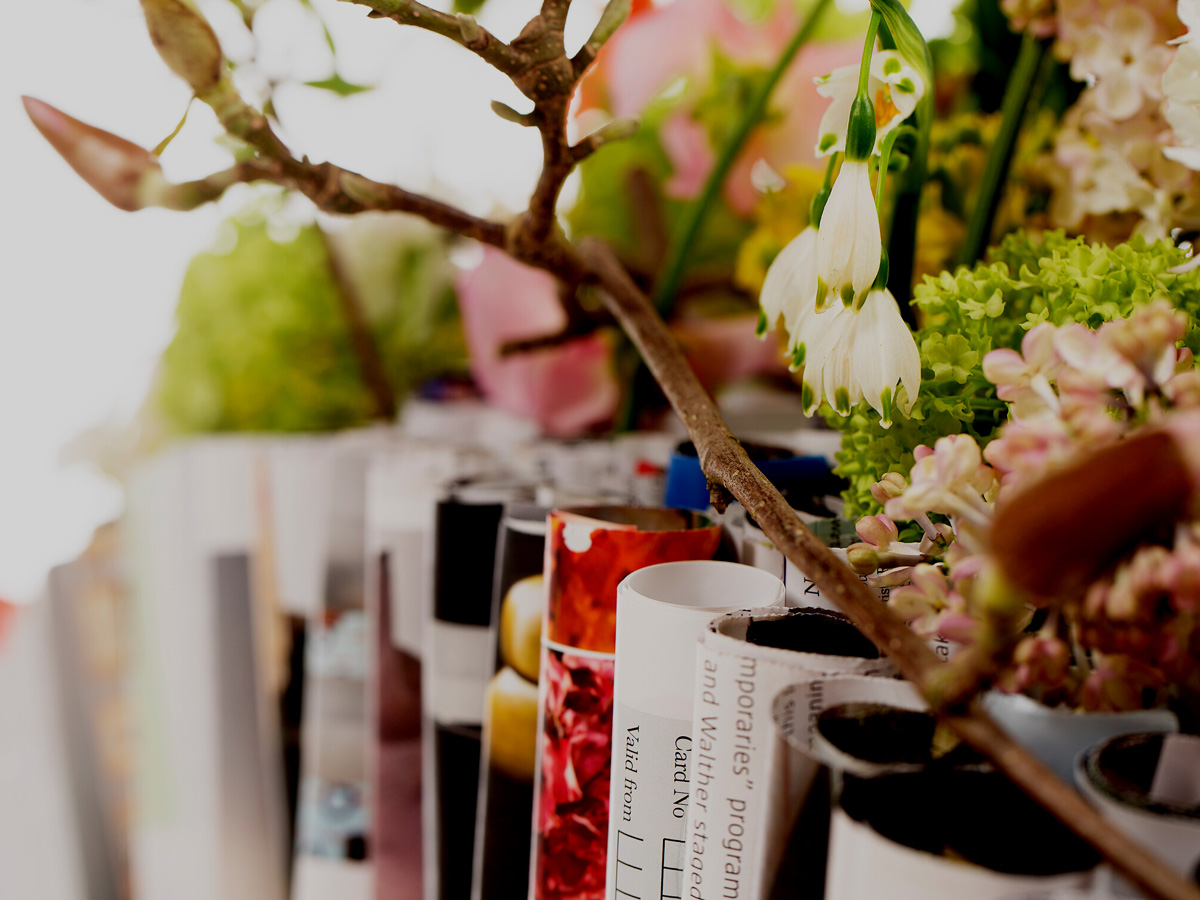 A Discipline in All Design Professions
Design encompasses some of the highest cognitive abilities of human beings, including creativity, synthesis, and problem-solving. The scientific analysis of design is of considerable interest to academic scholars and design practitioners across many disciplines. There are many studies concerning how designers think during the creation of innovative products so why should we, florists, be an exception to that?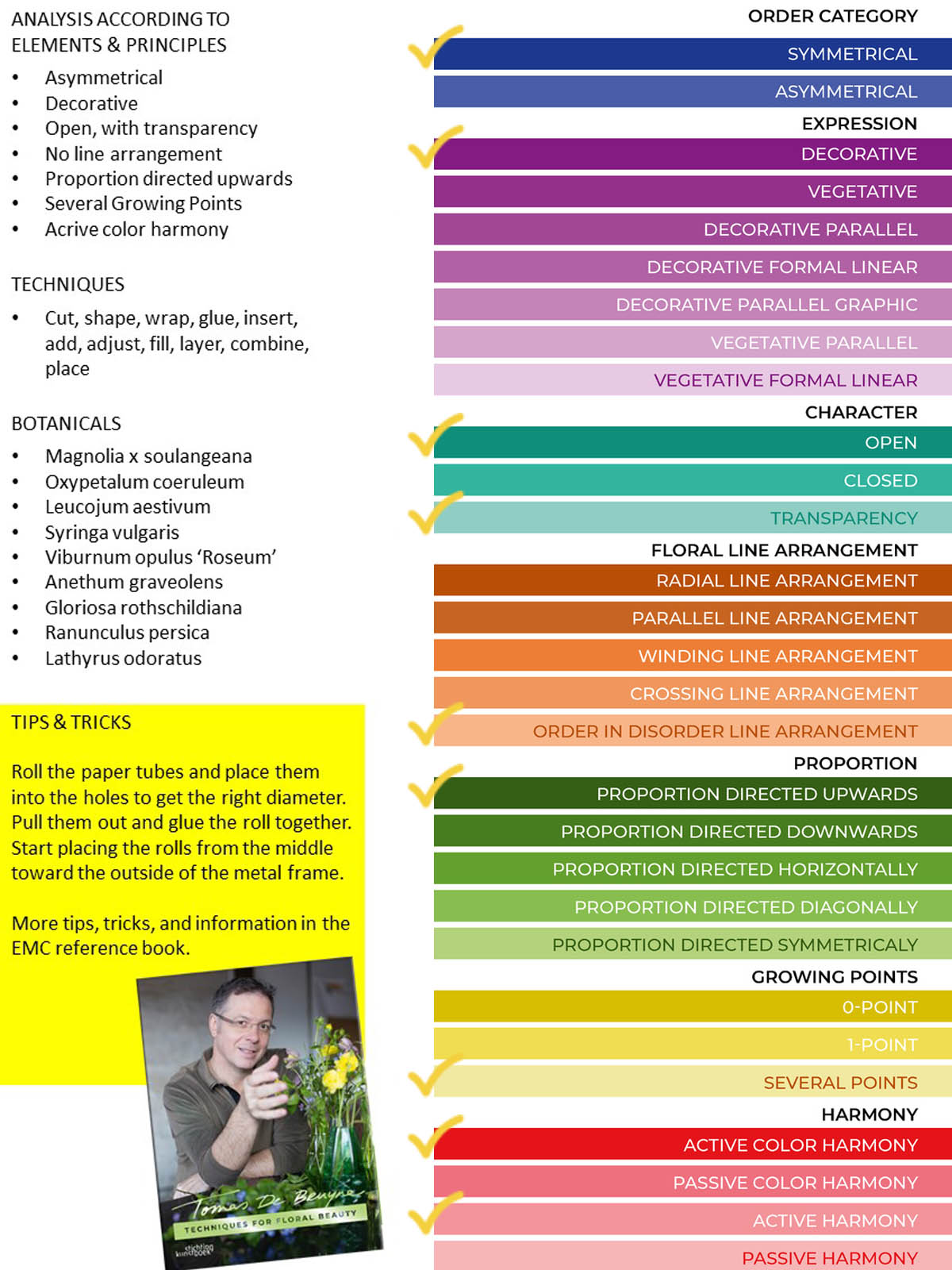 Color Analysis
Colour theory encompasses a multitude of definitions, concepts, and design applications - enough to fill a library. However, there are three basic categories of color theory that are logical and useful and have many applications in floral design: the color wheel, color harmony, and the context of how colors are used.

When a color of the year is launched, the focus of designers should not be on the color itself, but rather on the possibilities it presents. The Color of the Year, for instance, has one effect on people when used with pastels, and a different one when used with light blue. The focus here is on the message one wants to deliver.

In this design, the transitioning colors are blended into an analog harmony, symbolically suggesting the concept of the bridge and thus enhancing the chosen design form. Active color harmony adds an extra dimension to the main message.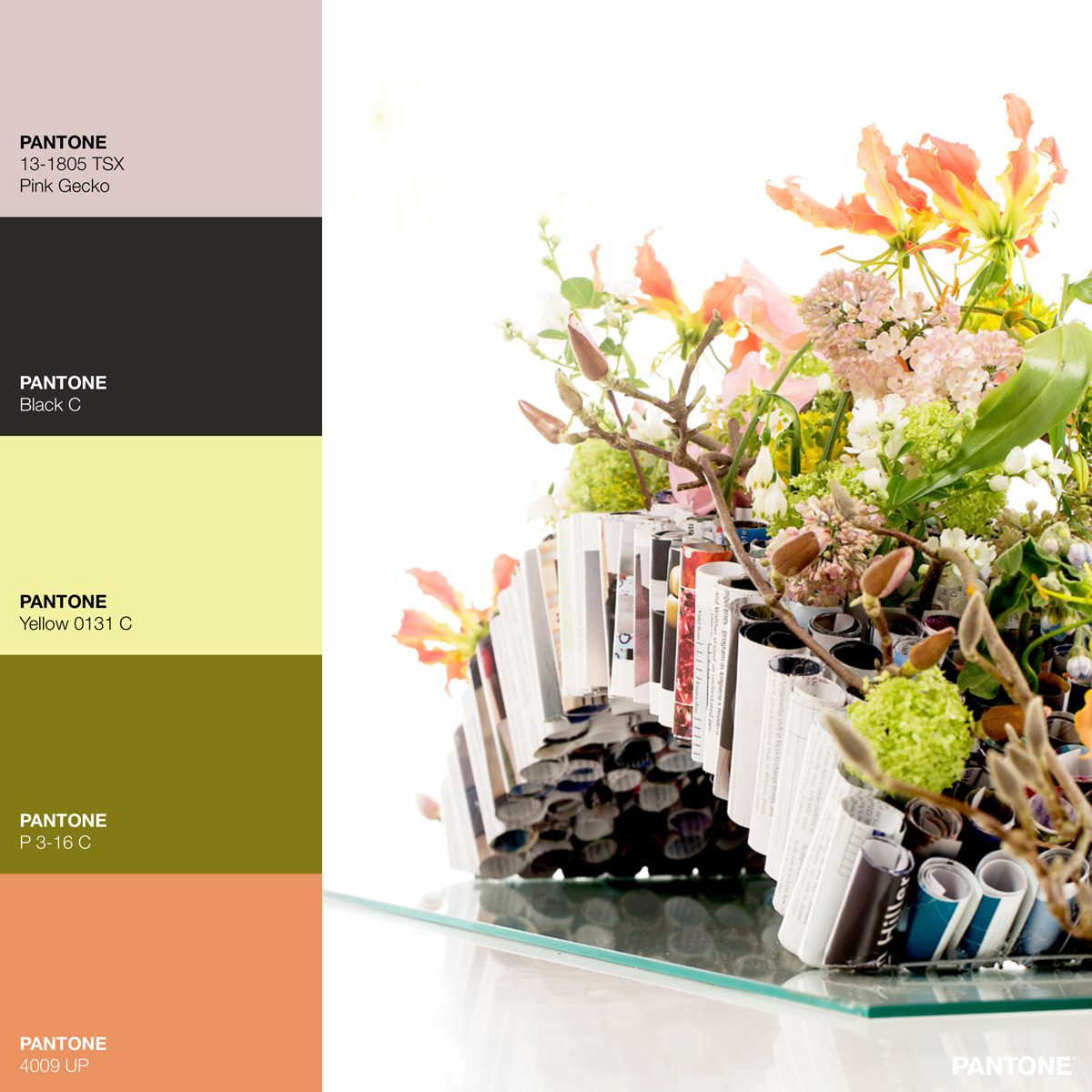 Valuable Tool
Analyzing a design may sound like a boring and daunting task, yet it is an amazing exercise that expands your mind. It actually allows you to evaluate your work beyond that all-so-often expression "oh, it's so beautiful". Analyzing is a valuable tool and like any tool, the more you work with it the better you learn how to use it and the more it helps in also improving your designs.
Creativity Is...
Creativity is the ability to collect spare ideas and we strongly believe we need to change the idea of how we think about creativity, just as we need to change the way we see education. Creativity is about seeing the potential in each element, so the possibilities of combining them become infinite.
The EDGE fanzine was created with that in mind. It offers the readers interesting information, meaningful content, and innovative ideas. These were all integrated into a distinct publication issued for the first time before the 2021 EMC Go Live event launch. The Fanzine is still available for free and can be downloaded here: EMC EDGE Fanzine