If you create abundant and lush designs like Ana Isabel and Anais from Aniska Creations love to do, you can surely rely on lilies to do the job right. These two ladies express their own floral feelings and those of their customers on special occasions. This fall, they would like to enchant us as well with their enthusiasm in this interview and give us a trick AND treat with their Halloween design.
Aniska Creations
Are lilies autumn flowers? You bet! Lily adepts cheer up when the darker days arrive because that is the perfect moment to start using lily's vast palette of colors at its best. The designers of Aniska Creations are two acclaimed lily fans, so this is their moment.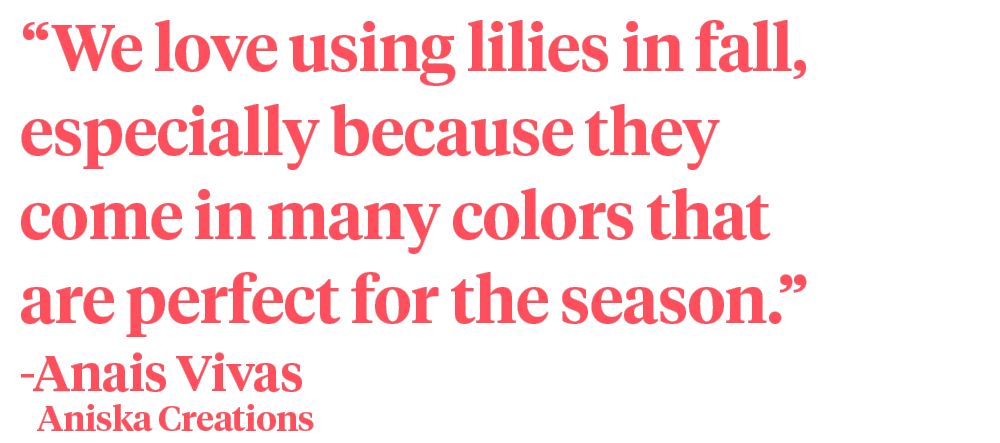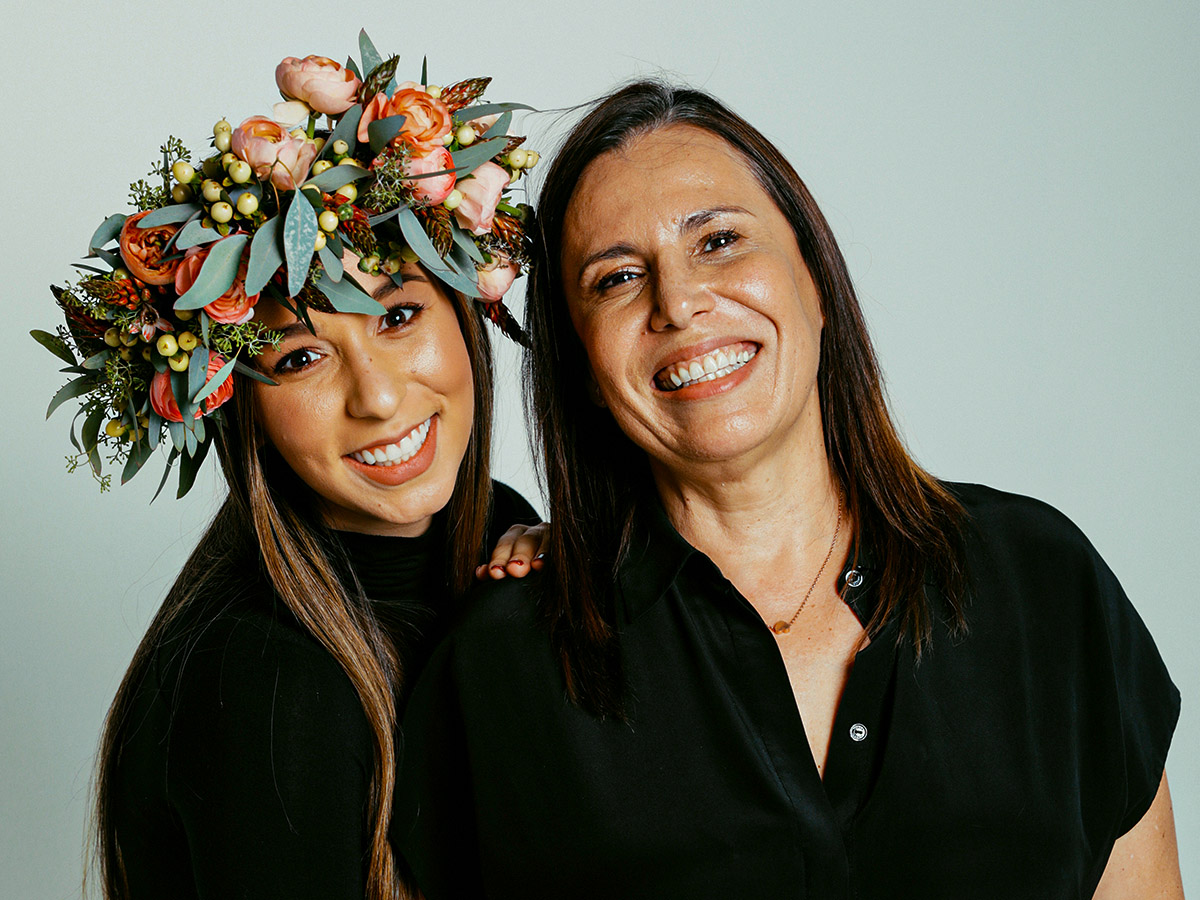 Q: First, we'd like to know you two. Who are Ana Isabel and Anais that form Aniska Creations together?
Anais:
"We are a mother-daughter team based in Miami, Florida. We are originally from Venezuela and fled our country eight years ago because of the political situation.

Ana Isabel, my mother, grew up around flowers and always had a fascination for nature and celebrations. She started floral arrangements when she was young and started decorating for parties and other events. When she had her daughters she took a break from event work and dedicated herself to teaching crafts to women in underprivileged communities.

I am Anais, the daughter. I started out as a musician, having a successful singing career in Venezuela. Besides that, I always loved event production and celebrations like my mother

When my family moved to Florida in the United States we all had to leave our careers behind, and my mother and I decided to join forces and started our floral and event design company in Miami called Aniska Creations. The company is a way of combining all our passions. Of course, teaching is a big part of it. We have dedicated ourselves to teaching floral and event design in Spanish, serving the Latin Community in the United States and around South America."
Fascination With Flowers
Q: Where does your fascination with flowers come from?
Anais:
"Our love for flowers comes from the women in our family. Our grandparents and great-grandparents had farms where they had lots of plants and flowers. Nature has always been a big part of our lives. My grandmother used to cut flowers each week and arrange them around the house, we always found that beautiful."
Q: Did you follow one or more courses to become the designers you are now?
Anais:
"Of course! After we started Aniska Creations in Miami we knew we had to study because flower arranging had been more of an instinct for us. We have taken several in-person courses with Intrigue Designs, Susan Davis, Amy Balsters, and Shean Strong, as well as online classes with Joseph Massie, Sue McLeary, and various Fleursociety summits."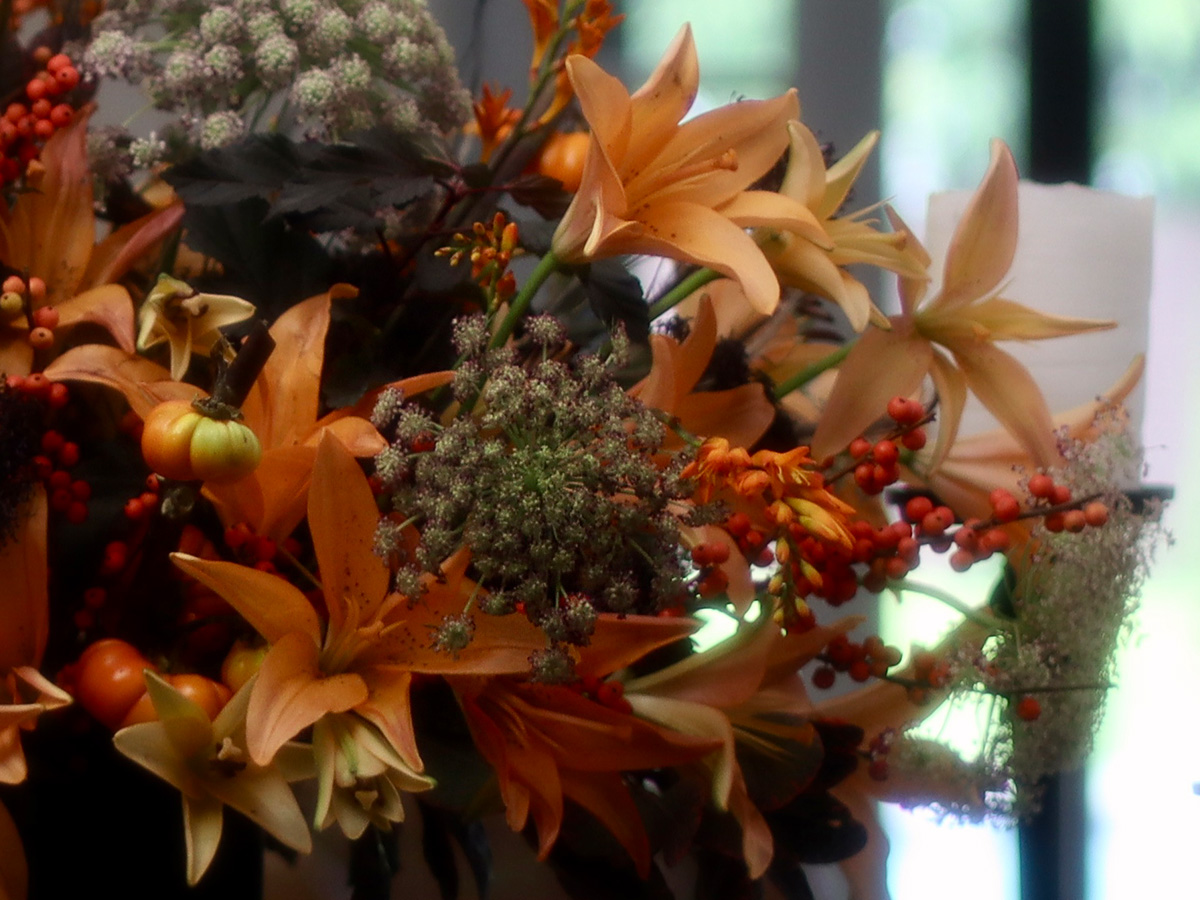 Designing & Style
Q: What do you particularly love about your work?
Anais:
"We love our use of color and how we always try to work with different varieties of flowers. We love hearing from our customers that they find our work abundant or lush. We definitely love working with a lot of flowers and big lush designs. We also think our use of color is characteristic of our work."
Q: Looking at your portfolio, it is obvious that bridal design is your specialty. How has that evolved?
Anais:
"Sure! Bridal design is what we do most. But we also work a lot with fashion brands and stores, tv, magazines, and influencers. We love those projects because they tend to be colorful and bold, and they challenge us to think outside the box."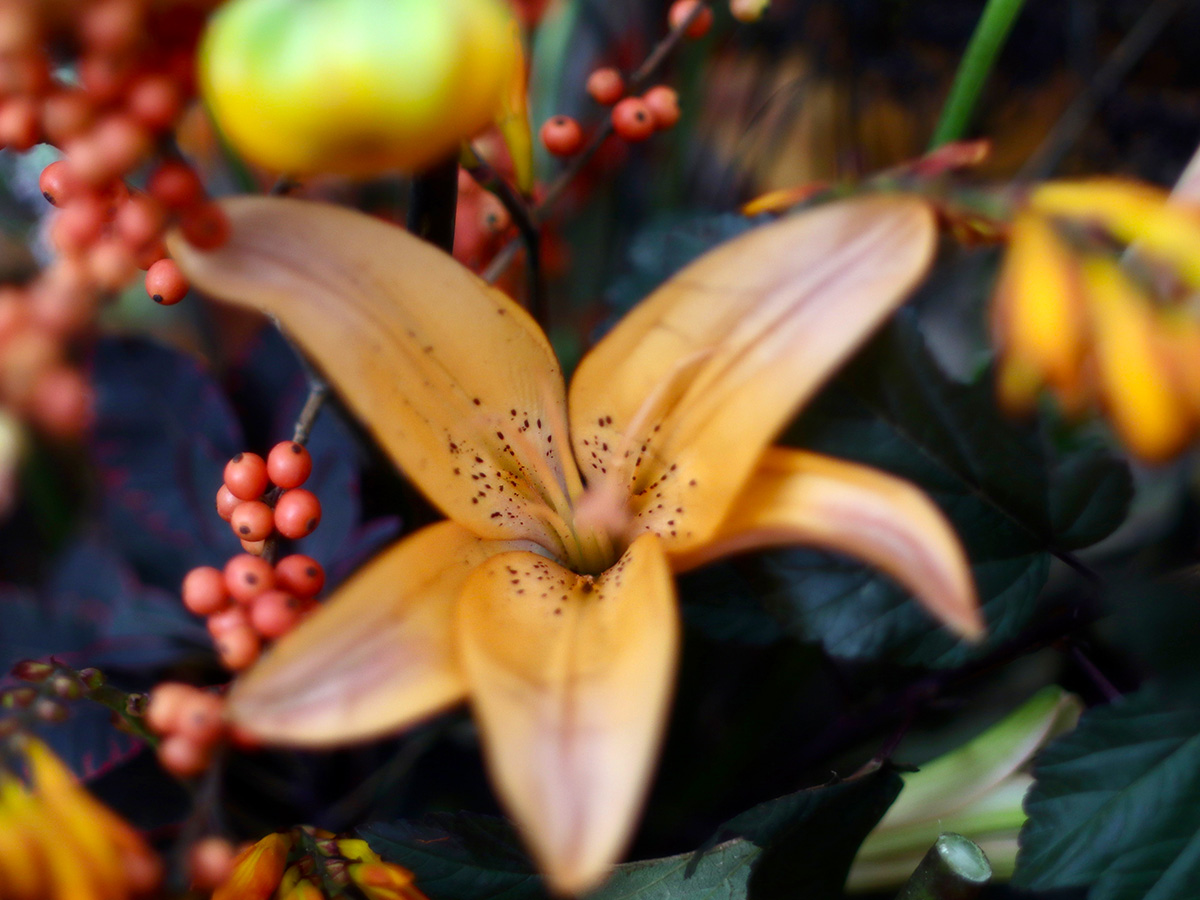 Aniska Creations & Lilies
Ana Isabel and Anais often pick lilies for their creations. Fall is the time for darker, more reddish colors. A perfect occasion for a lily to show its splendor.
Anais:
"We love using Lilies for special occasions. And we love all of them! LA Hybrids have our attention now, but it really depends on the variety, the color, and the use we want to give them in the design. We love using them in fall, especially because they come in many colors that are perfect for the season."
Q: Can you tell us about why and how you use lilies in your projects?
Anais:
"Lilies have many great attributes, but one of our favorites is the size and shape of their blooms. They are so unique that they stand out in any design. When we want to make a statement piece, we think of lilies.

We both love their smell! Some people find it overwhelming but for us, it's a treat. We also love the new varieties that are unscented because it's a safer option when you're sending a design to a client's house and you're not sure if they love their fragrance."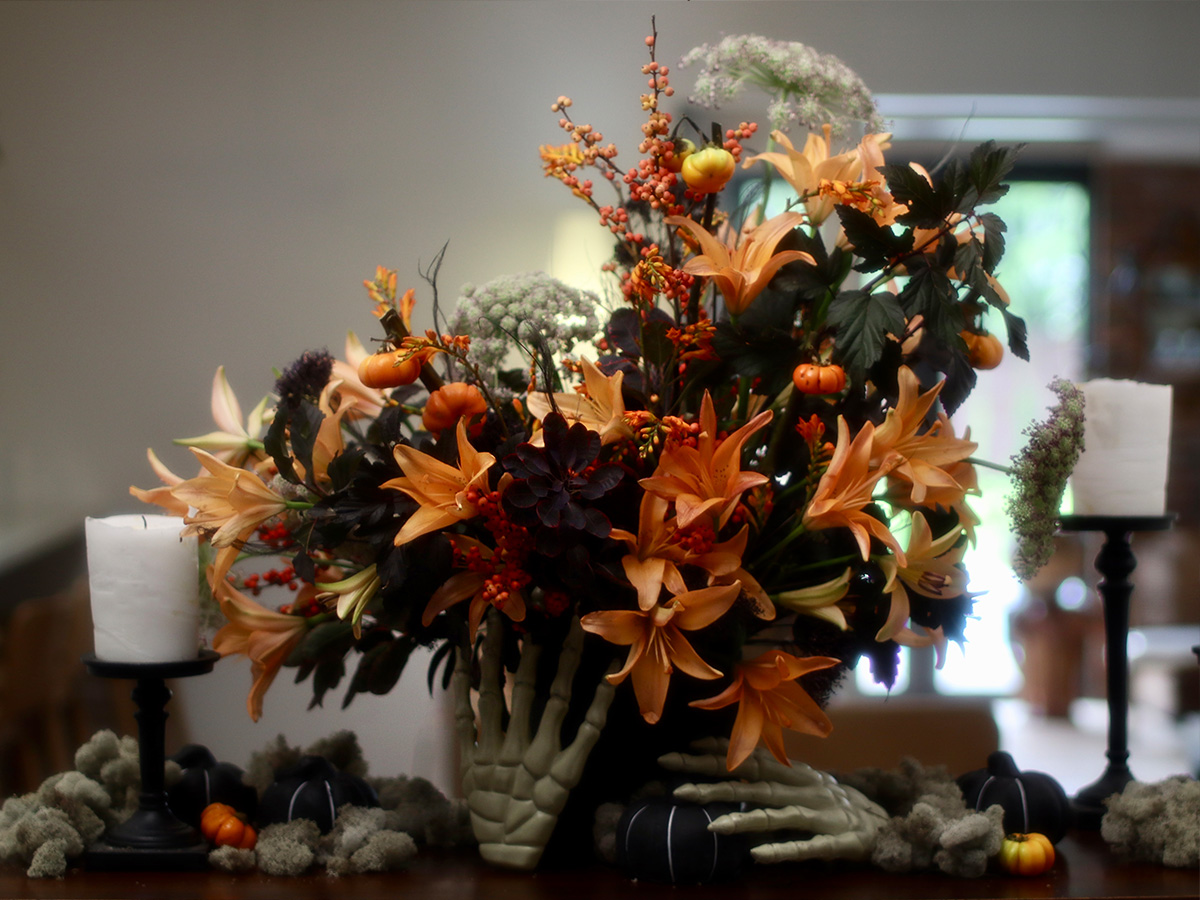 Outside the Box With Lilies for Halloween
Q: How do lilies match with a holiday event like Halloween?
Anais:
"We love celebrating all occasions with flowers! Halloween is particularly fun because it's a time when everyone can be playful and explore outside the box. Lilies give us the eye-catching characteristics we need for a cool/different design. We wouldn't use roses on Halloween for example, they would be too romantic for the occasion, but lilies work great! They have beautiful colors also that are perfect for the holiday.

For this year's Halloween, we have created a dramatic moody arrangement with a mix of different natural flowers and lilies as our focal stars.

The technique was very simple: a chicken wire structure inside the vase, water, and flower food. Lilies last a long time, and by having them directly in water instead of foam we increase their vase life even more, so it's a piece we can enjoy at home for the whole week before Halloween."
What Are Your Lilies for Halloween?
There are so many lily varieties and colors, it's no surprise Ana Isabel and Anais from Aniska Creations are so fond of these long-lasting flowers. Check the amazing Orientals, OT Hybrids, LA Hybrids, the colorful Asiatic lilies, and pristine Longiflorums. The love for lilies is something shared by many floral professionals and consumers around the world. Some with quite a specific taste, some love them all. So, what are your lilies for this year's Halloween?