Sunny side-up days filled with plants are everyone's favorites nowadays. With hot, sunny temperatures soaring up, and summer colors like bright pink, red, cheerful yellow, and many more popping right up, it's time to fill up your homes and gardens with one of the trendiest plants of the season: Dahlia LaBella® by breeder Beekenkamp.
Add an Extra Dose of Cheerfulness With Dahlia LaBella®
The flower of a LaBella Dahlia is a work of art in itself. The LaBella Dahlia brand revolves around the art and splendor of the unique flowers that the plant generates.
If your home, garden or balcony is lacking color, it's probably time to add a dose of Dahlia LaBella® to cheer up those spaces that seem dull. From big to small, these plants have it all! Five pot sizes are available for you. From Dahlia LaBella® Gigante, for example, with its big, lavish blooms, or LaBella® Piccolo, which you can combine in different colors in a large mixed pot. They are both the perfect option that can serve as decorations or as a gift for your loved ones. The range of LaBella® dahlia really suits everyone's planty needs, and most importantly will add more life to any desired space you want.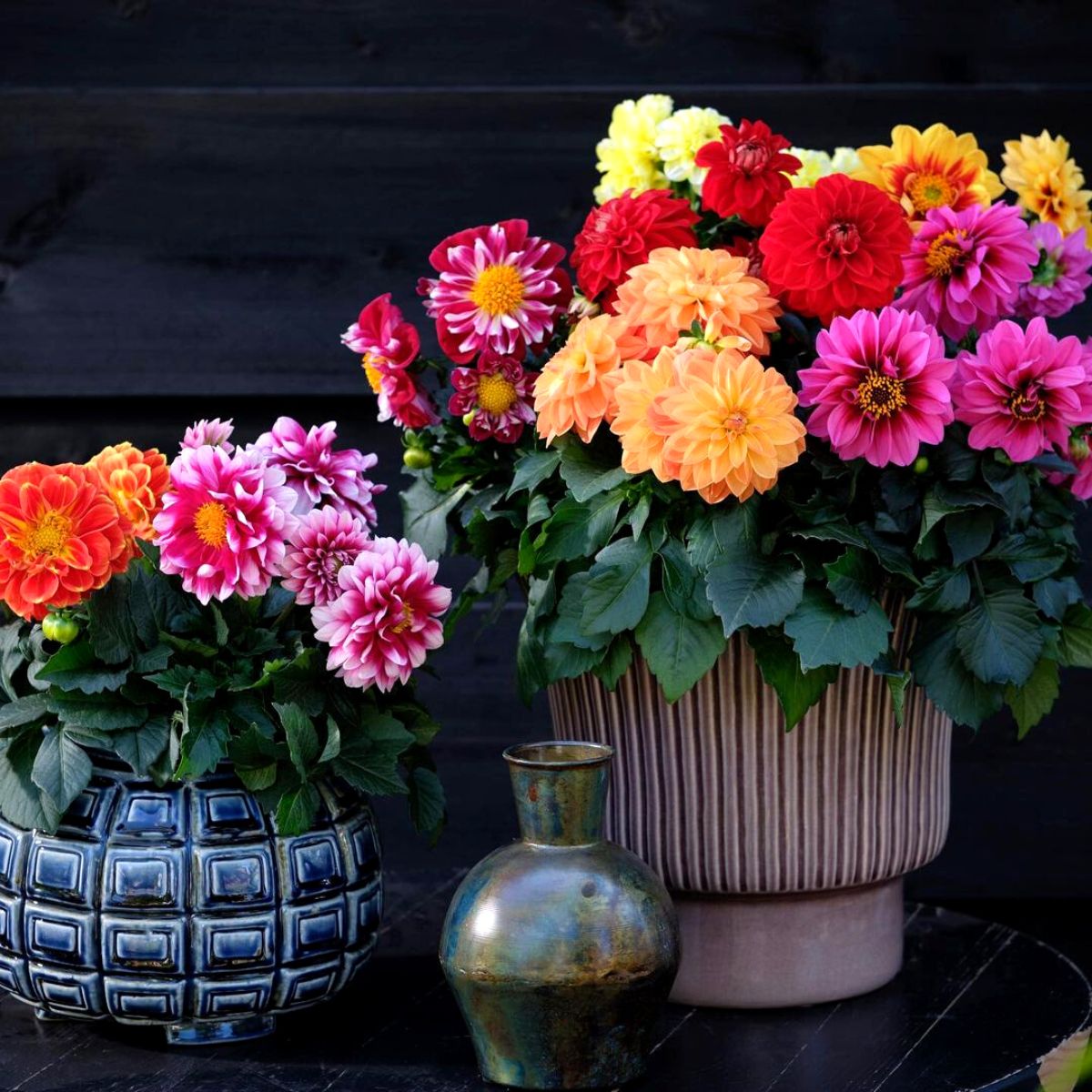 Different Pot Sizes and Colors Is What Makes Dahlia LaBella® an Exceptional Bloom
If you want to know what makes this plant extra special, it's all in the range of pot sizes and colors Beekenkamp offers. Whatever color and variety you choose from, the plants will definitely make a statement anywhere, anytime in plain sight.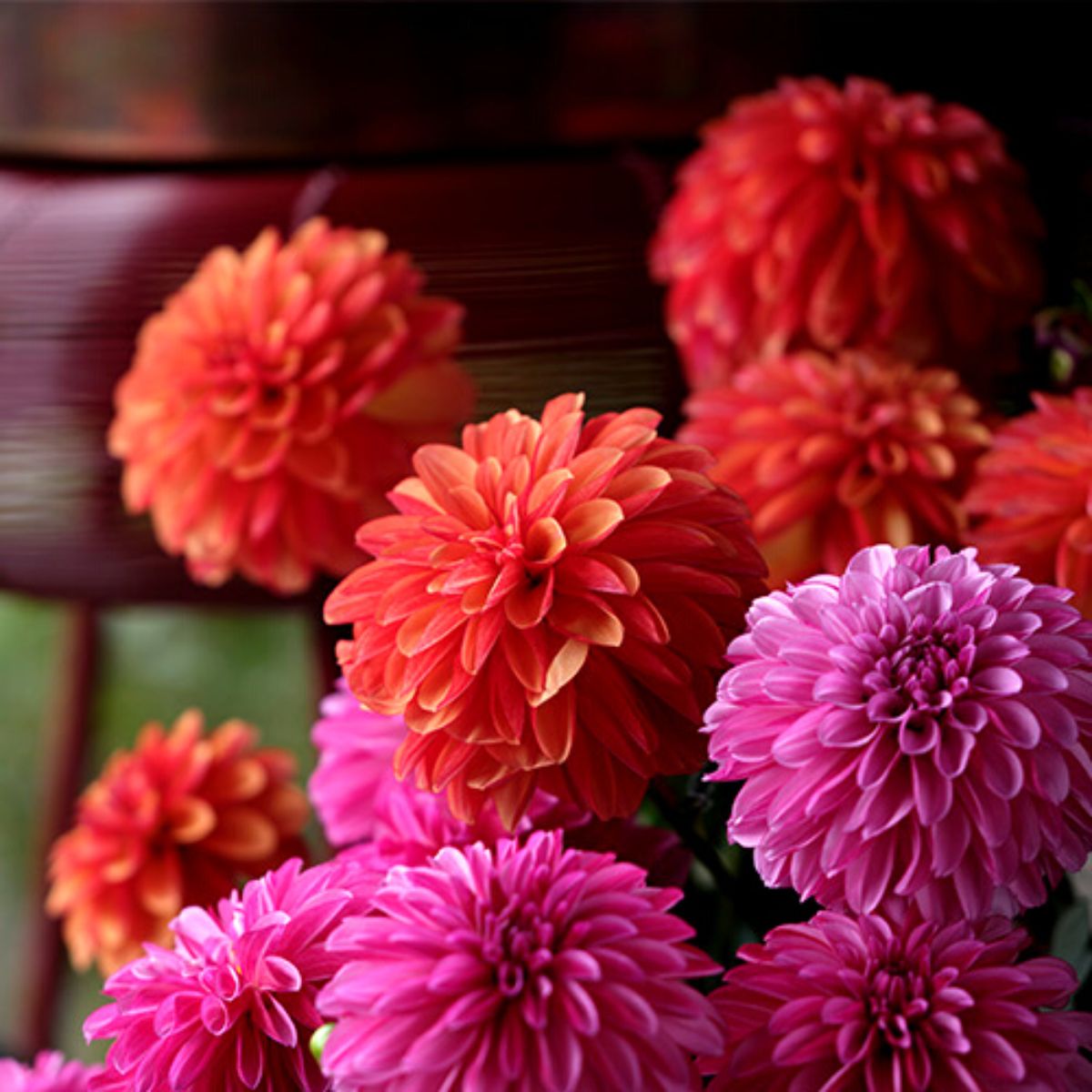 Whether you want Dahlia LaBella® in one whole color, or want a combination of plants with bi-colored blooms, you'll be sure to find your favorites in this collection. Ultimately, dahlias are also the perfect plants for a great spring and summer.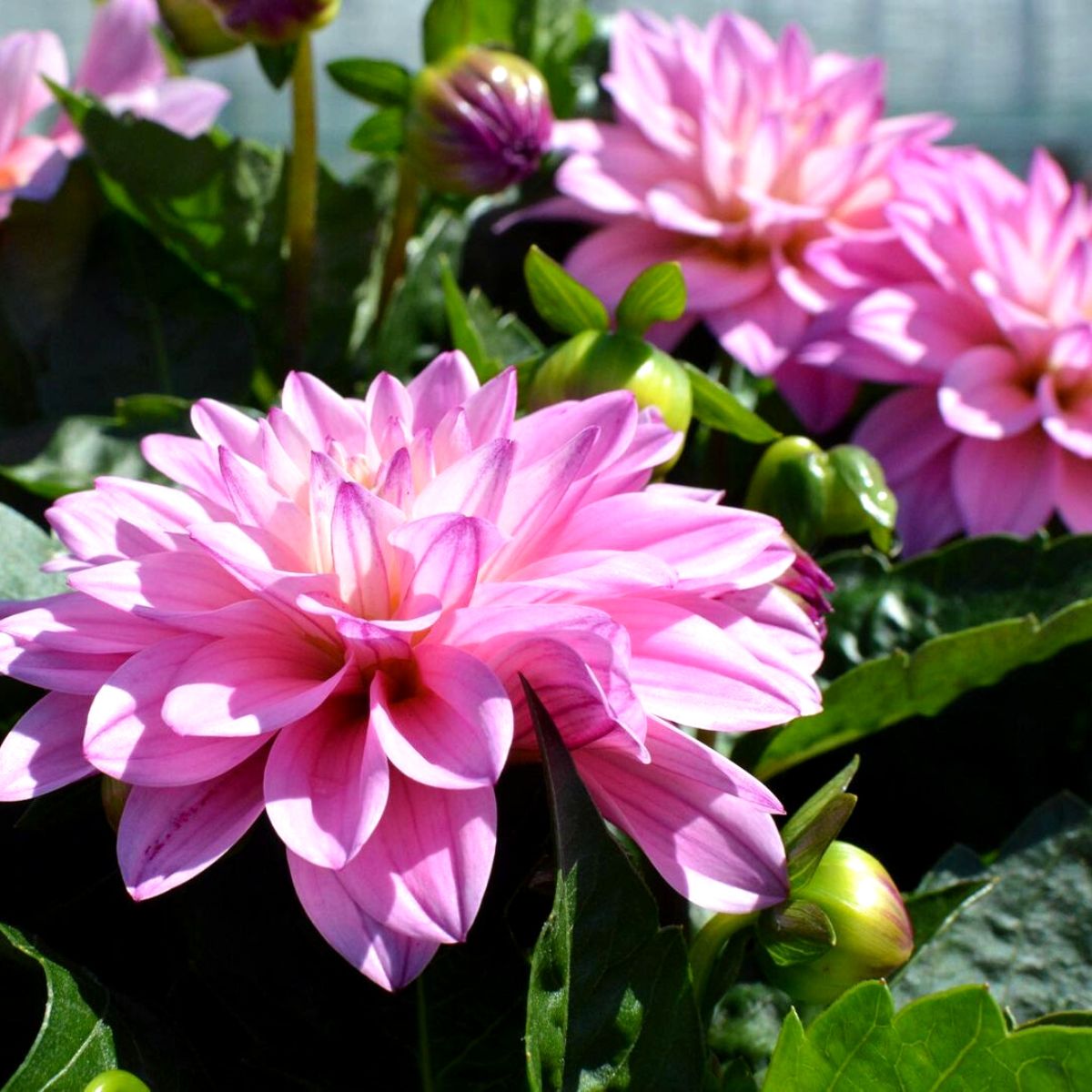 Unique Characteristics of LaBella® Dahlia
Available in five different pot sizes.
Ideal as standalone in a pot or as part of a mixed container.
Their double blooms create a truly impressive display for any space.
Can be planted in plant beds or used in containers in the garden or patio.
Great garden performance.
Extravagant, yet fun colors that adapt to any season of the year.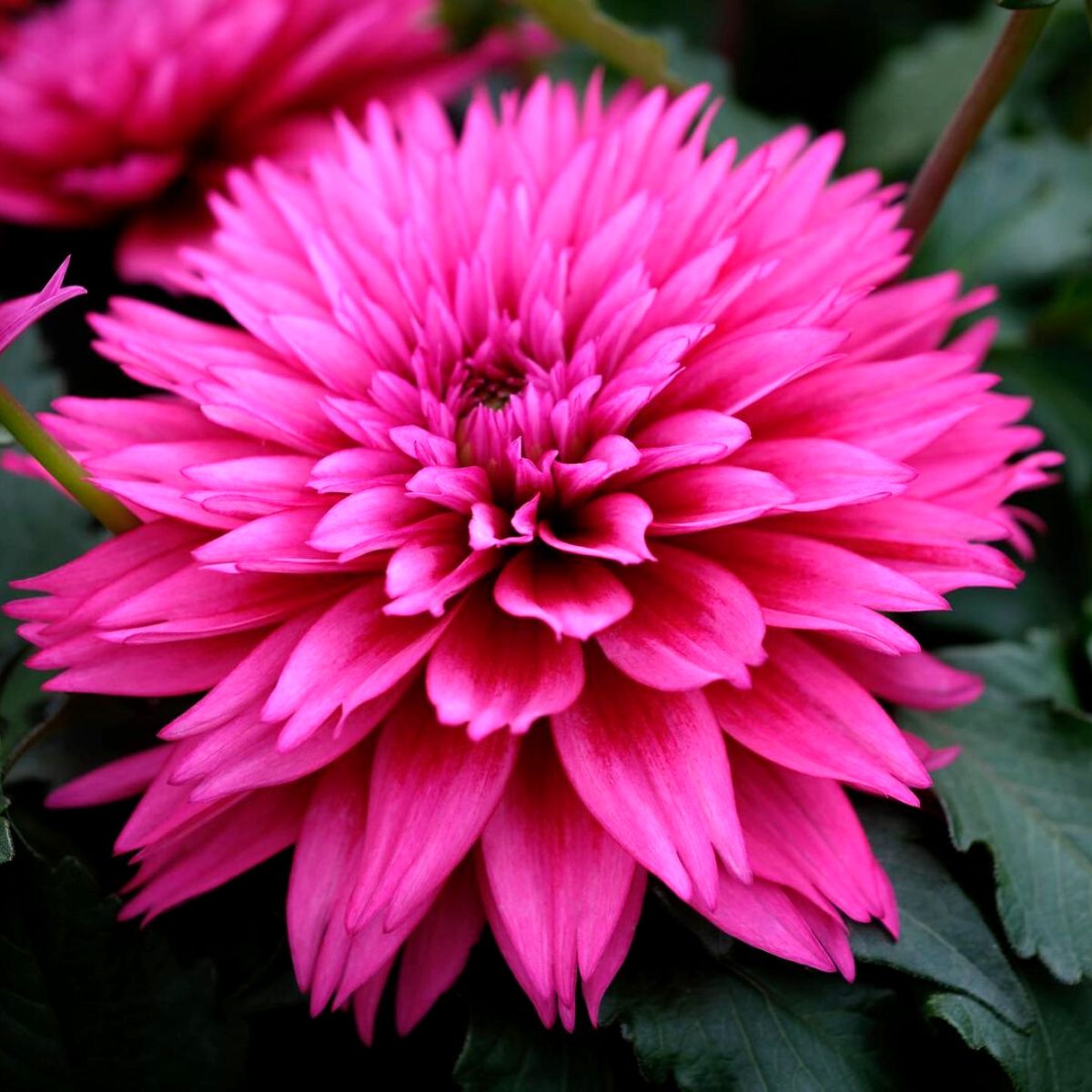 Meet LaBella® Dahlia Collection
You can place LaBella Dahlia in any kind of garden and with multiple styles. Beekenkamp offers 51 different types of LaBella dahlias. They are available in every color you can think of. In addition, they have three 'fun' lines with special bicolored ones. Whether you like calm, neutral colors or want to go crazy, there is something for everyone.
As previously mentioned, the plants' different range of pot sizes makes them a very versatile type of plant that can quickly adapt to any space and environment. Indoors or outdoors, you name it, but Dahlia LaBella® will add an extra dose of cheerfulness around. These are the five pot sizes, from tiny to really big.
1. Dahlia LaBella® Piccolo
This is the most petite range, featuring cute mini dahlias with a height of about 15 to 17 cm, perfect to place in containers and pots.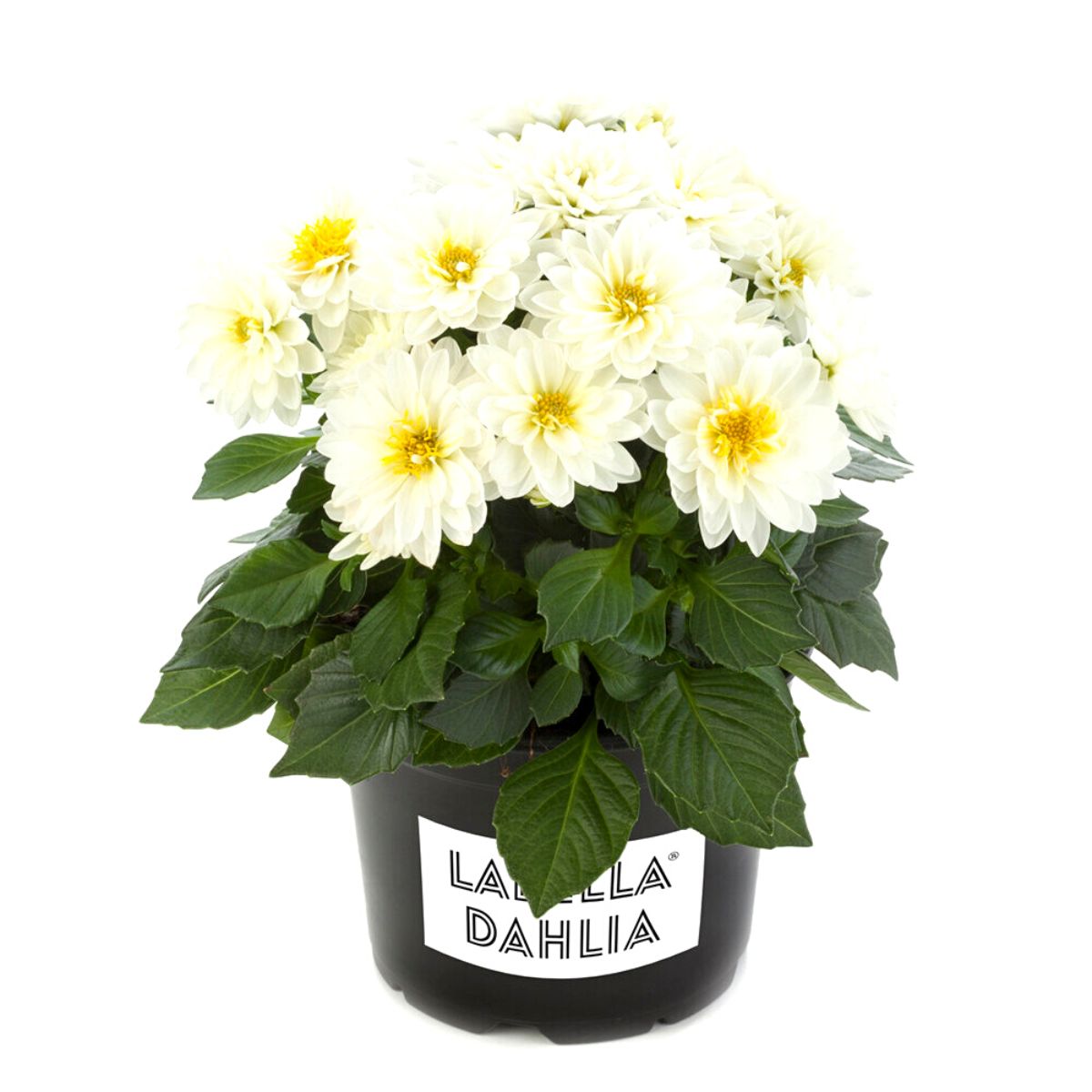 2. Dahlia LaBella® Medio
In this range, you'll find gorgeous dahlias with a height of 20 to 25 cm that can easily be planted in your garden or patio to make it more colorful and joyful.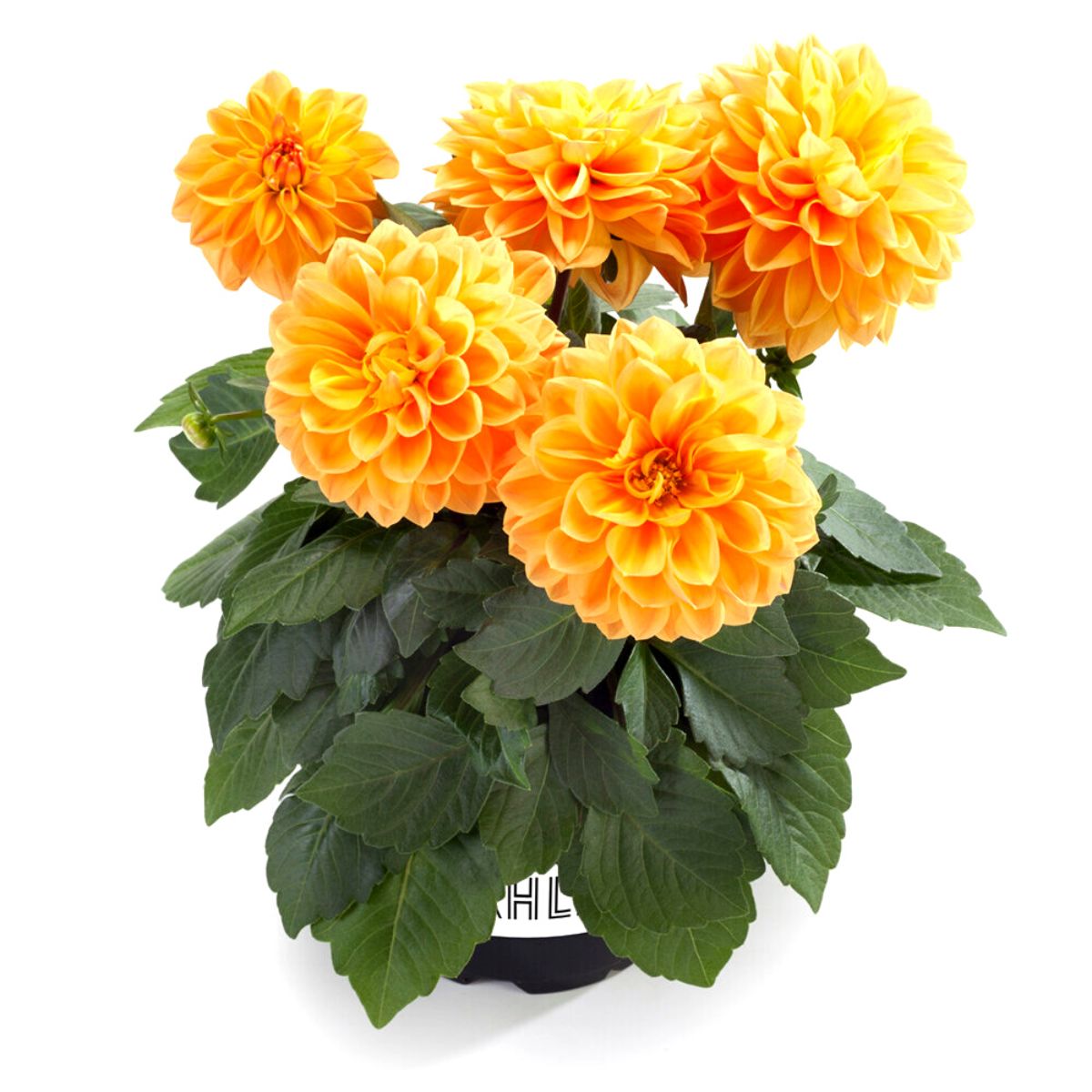 3. Dahlia LaBella® Grande
This colorful plant, known as "Grande", hence its name, grows between 30 and 40 cm high and has large, non-sagging blooms.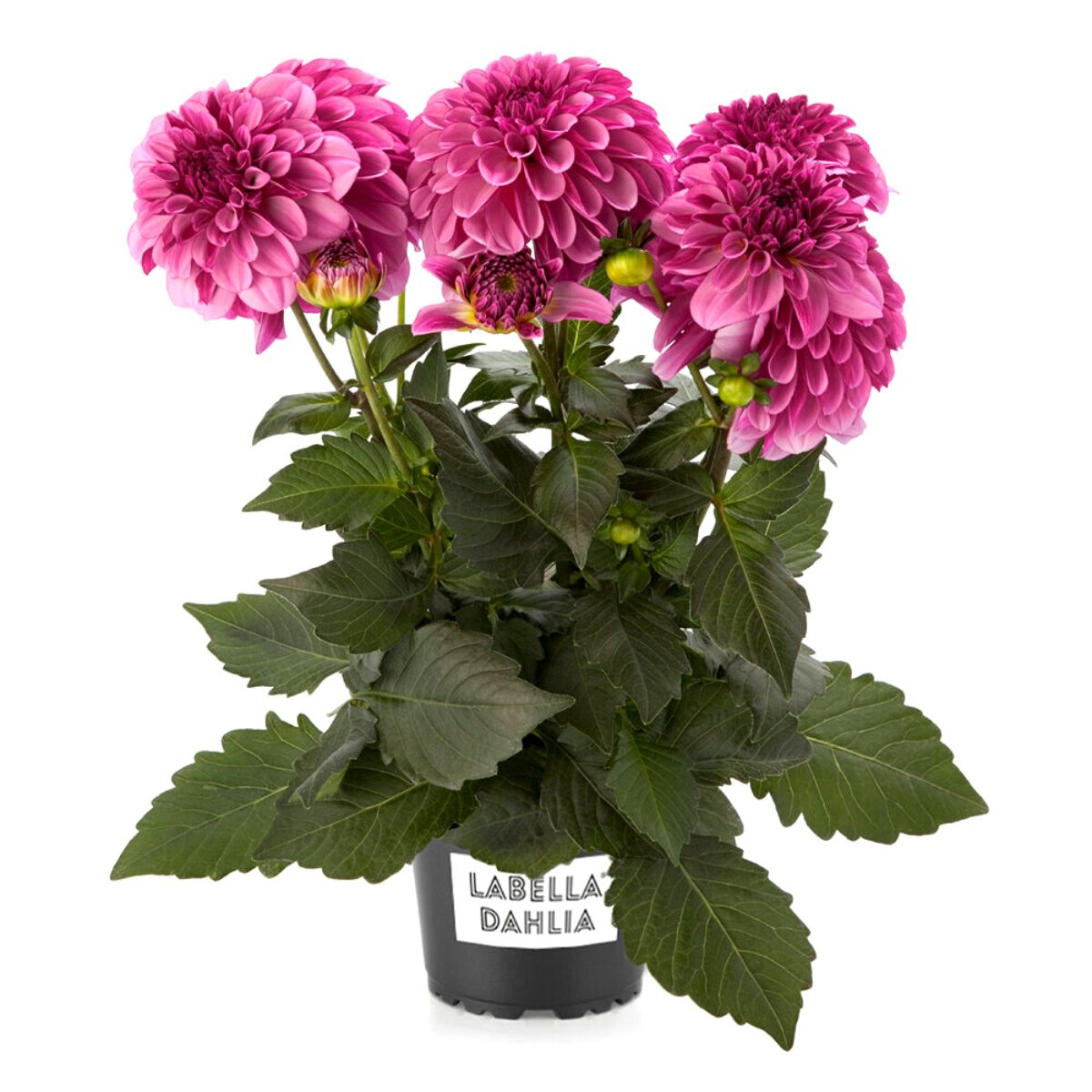 4. Dahlia LaBella® Maggiore
Maggiore is considered a show plant that stands out from the crowd, even more, reaching heights ranging from 45 to 70 cm.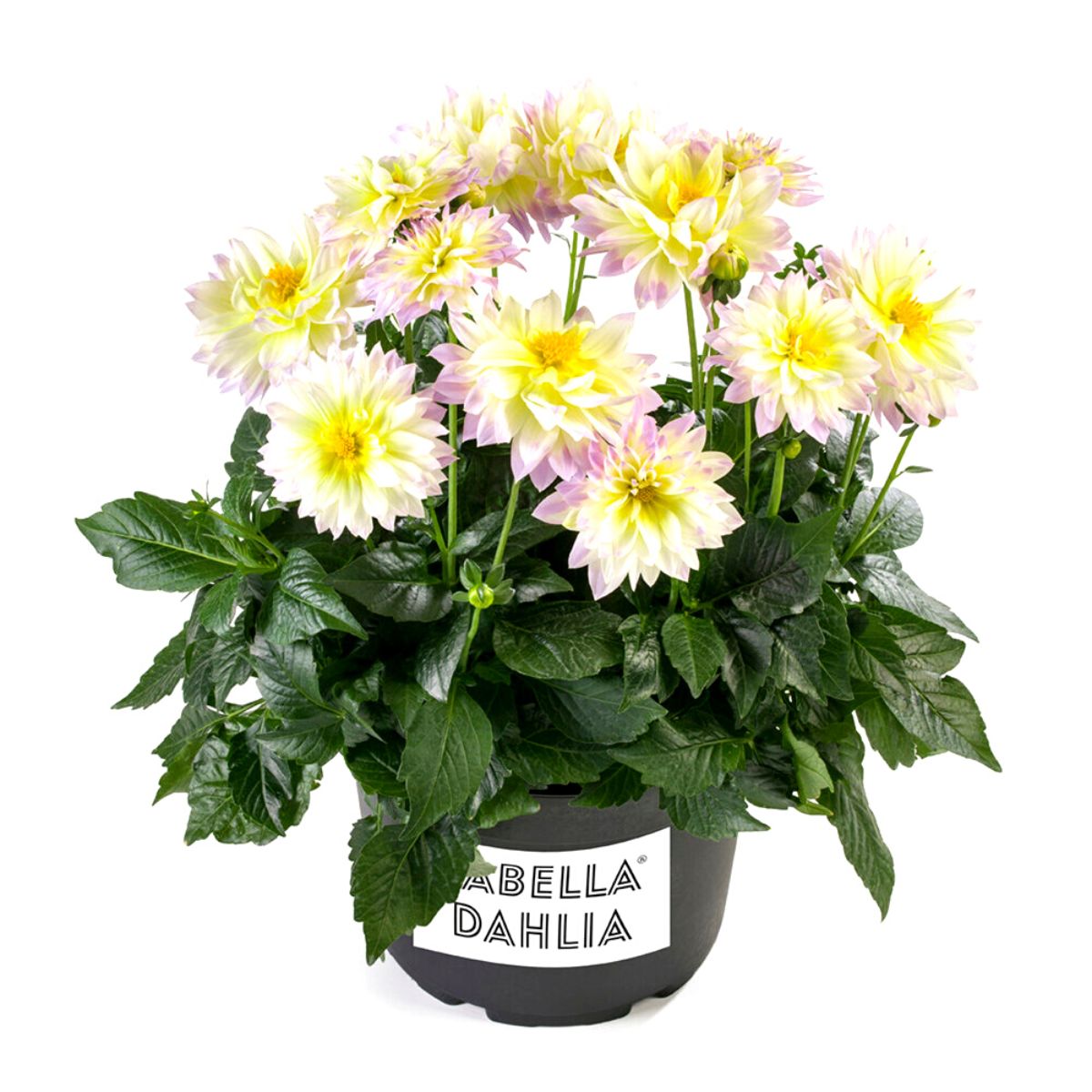 5. Dahlia LaBella® Gigante
The largest LaBella® dahlia can reach a magnificent height of 55 to 70 cm. This variety and size will definitely look great in a large pot, placed in your garden or patio, ready to cause quite an impression on anyone who looks at them.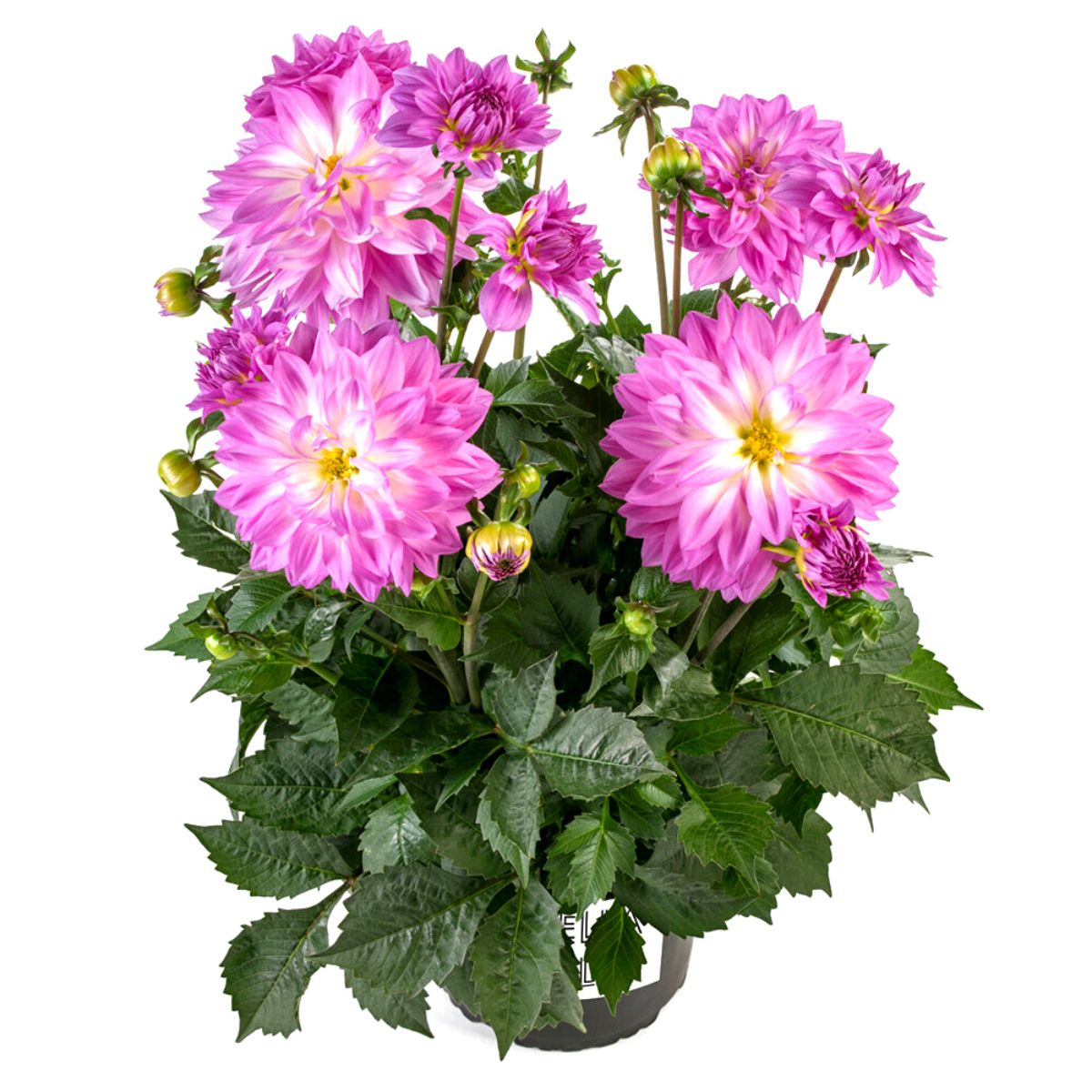 How to Care for Dahlia Plants
Dahlias prefer to be half in the shadow. They like a bit of sunshine, but not all day long. For your LaBella® dahlia to thrive and last longer, make sure to plant it in nutritious, well-drained soil and always apply an organic fertilizer at the moment of planting and as soon as the first blooms open. When they have finished blooming, you can easily remove the spent blooms by cutting directly below the bud and you will surely have a new one growing again. The more you cut (only finished blooms), the more your dahlia will grow!