The new year has just begun, and already you need to worry about the first big flower holiday: Valentine's Day! What's the perfect rose for this year? Here's a useful line-up of the finest red roses from top breeder De Ruiter Innovations.
Red Roses for Valentine's Day
Red roses have captured the minds and hearts of lovers across the globe for generations. Giving a single stem or bunch of red roses on Valentine's Day is the perfect way to say "I love you" when words are not enough. They carry the meaning of passion, true love, romance, and desire.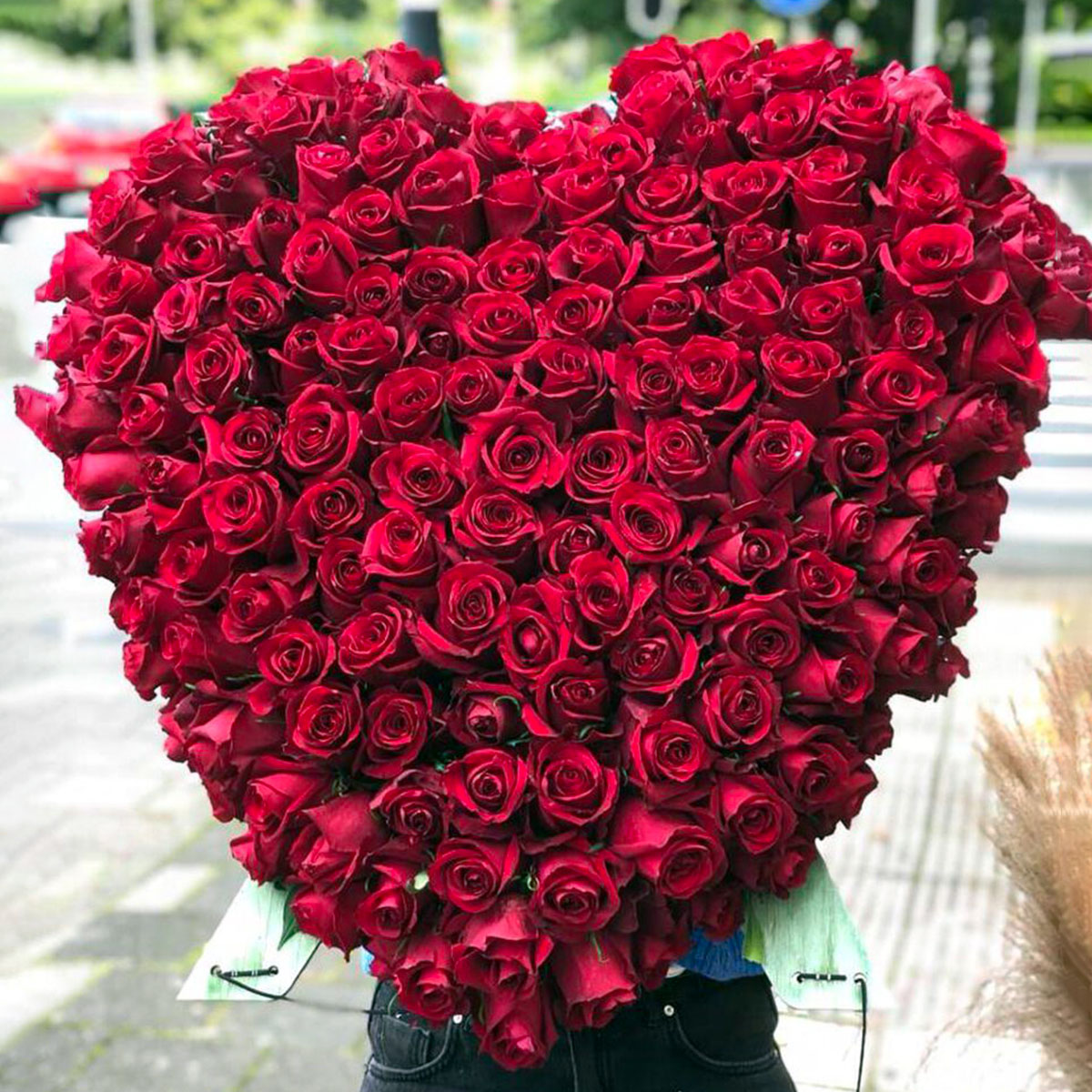 De Ruiter has a very large assortment of red roses, suitable for different climates, markets, and usages. Because De Ruiter owns several offices and show-greenhouses all over the world, De Ruiter is always able to visit, service, and guide people interested in their roses where necessary. This can be crop supervision for growers, and wholesaler guidance, but also simply providing information in the broadest sense to anyone interested in their roses.
Rose Ever Red
Most florists are familiar with the Ever Red®, a pure and truly deep red rose, Rhodos®, a sizzling red and world-famous. Ever Red roses are the epitome of what a true red rose should look like. Pure beauty in a truly deep red shade. But besides those eye-pleasing characteristics, they have the added benefit of being globally available, coming in lengths between 60cm and 90cm, and have a very good vase life of 10 to 14 days.

This red rose variety was also created by breeder De Ruiter and these days Ever Red roses are grown at many different farms in Kenya, Ethiopia, and even Russia. The beautiful blossoms of the Ever Red rose are largely available for floral designers at local wholesalers and for the general public at almost all flower shops in the world, making it one of those staple roses that everyone should have had in their hands at least once.
Rose Flanna
Flanna is a straight-up velvety dark red African rose. Closed it has this mystique black shadow on it, but on opening this rose starts to glow its beautiful red colors.
Rose Flanna
Rose Rhodos
The rose Rhodos, known for its large flower head and thornless stem, is grown in Kenya in greenhouses at 1,600 meters altitude. Here, it receives lots of natural sunlight which makes it grow to an impressive length of 60 to 90 cm. The large-headed rose has a head size of 5,5 cm and is characterized by its high petal count, which is spotted best in full bloom.

The powerful red of the Rhodos rose is slightly brighter than most other red roses. The stems of Rhodos are thornless and this rose is generally seen as one of the longest-lasting red roses available. This makes it one of the most popular red roses for the Christmas season.
Rose Rhodos
Rose Red Calypso
The Red Calypso Rose is a Proven Winner
Red Calypso is still a widely demanded rose. It has become one of those mainstay red roses and for good reason. With its slightly smaller head than most standard roses, it has a delicate look. Plus, that deep red hue really adds a touch of passion to your designs. Red Calypso opens its petals gradually and has virtually no black discoloration.

If you want to add a sensual pop of color to classic arrangements, the Red Calypso rose is your best pick. With its vibrant red color and really good vase life, this variety has a lot of commercial value for florists and retailers. Red Calypso roses bloom into beautiful, classic rose shapes that work well in bridal bouquets, Christmas centerpieces, and are a favorite for Valentine's arrangements. With a great vase life, classic blooms, and a passionate and romantic color palette, there is very little not to love about this variety.
Rose Red Calypso
Rose Born Free
Born Free is one of De Ruiter's latest winners within reds from South America. With a bud size of +5 cm and bright red color, Born Free is a promising variety. Rose Born Free is also always opening, even after a long journey. Sea freight is not a problem at all! This opens opportunities for more sustainable transportation means. Resistant to botrytis and the perfect size for each segment. A full-blooded red and beautiful variety.
Rose Born Free
Rose Furiosa
This African-grown lady in ruby red is a rose for whom aesthetic seduction is a given. The wine-colored petals offer the same allure of soft scarves drenched in the most sensual perfume. The pretty red blooms unfurl slowly into a classic rose and it has a very good vase life for lasting joy. A popular variety among florists, but also for supermarkets, weddings, and events.
Rose Furiosa
Rose Cupido
When it comes to only the perfect named rose for Valentine's Day, this rose Cupido wins gloriously. De Ruiter speaks of 'vitamins for love and heart'. Cupido is a high-quality variety with a more than 6 cm bud size, a unique color, and long vase life. Straight and long stems without thorns.
Rose Cupido
Rose Rousseau
Rousseau is the perfect red rose for growers in Eastern Europe. It's a warm romantic red variety, with long stems, and long vase life. A real winner for growers and flower buyers.