Last weekend the European Florist Championship took place in Poland. A total of 16 top florists around the world competed for the title of the best florist. During this two-day competition, Hanneke Frankema stole hearts with her beautiful creations and took home the cup!
Decorum Sponsors Hanneke Frankema
With six competition assignments and more than 250 flower arrangements and art exhibitions, the European Cup was a flourishing spectacle. Four of the six competition assignments were prepared in advance and two of these were surprise assignments. On Saturday evening, the competition concluded with a grand prize-giving ceremony.

Hanneke's Signature Style
Hanneke was the youngest florist ever to receive the Master Binder title and has won many awards as a floral designer.
Hanneke Frankema:
"If you can dream it you can do it! Thanks to my friend and teamcoach Max Van de Sluis, to Erika Oldenhof and her husband for all the help and of course to Nico Alsemgeest, my partner and best photographer in the world. Thanks to all my sponsors for the beautiful materials.
I'm a Decorum fan: I always was, and will be! European Champion… WOW, still can't believe it!"
She has shown her own recognizable style in Poland. This is reflected in frames, techniques, beautiful color combinations, and details. At Decorum, among others, Hanneke has selected beautiful flowers and plants to use in her artworks.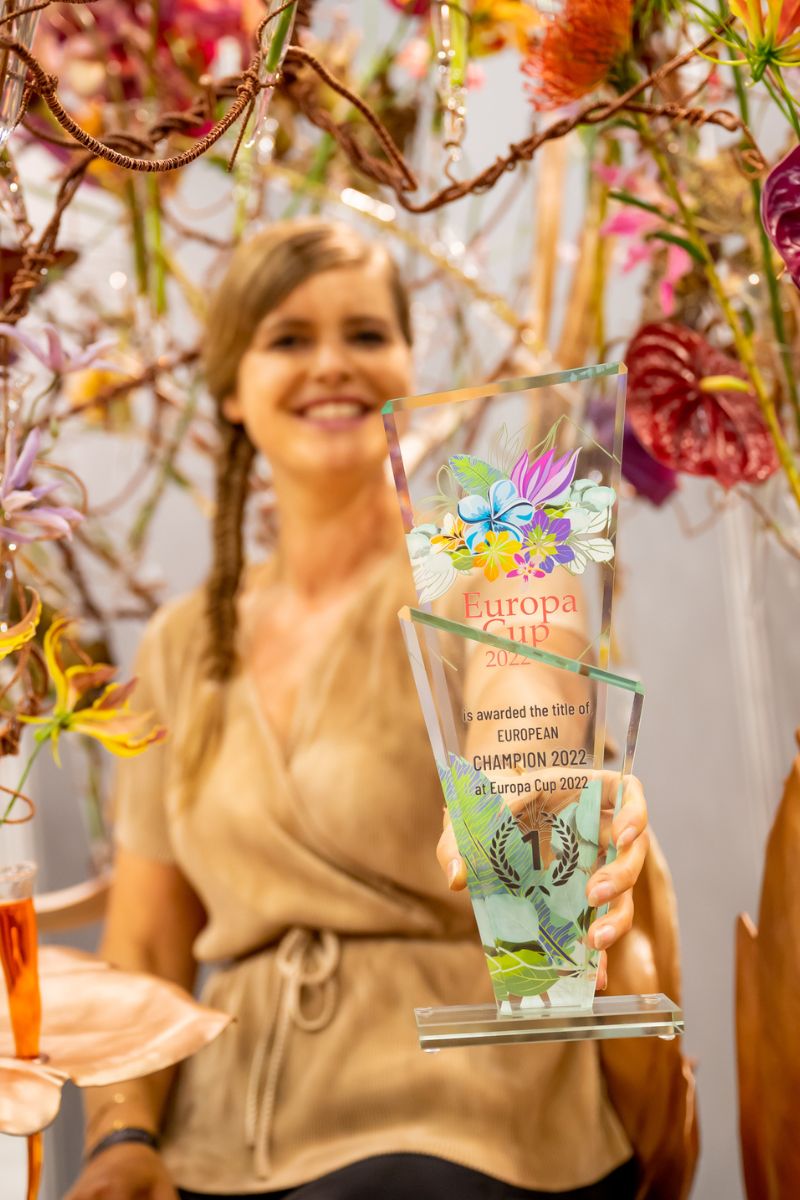 Stefan van Berlo Represented Belgium
In addition to sponsoring Hanneke Frankema, who participated on behalf of the Netherlands, Decorum also sponsored Stefan van Berlo, who represented Belgium. Stefan proudly finished in 5th place, for Belgium the highest finish in years.
Stefan van Berlo:
"Back home from a great experience and result, 5th place in the Europa Cup! I feel blessed with this result and all the nice reactions to my work. As a small Belgian guy, I'm proud to put my country back on the floristry map in competitions.

I couldn't have done this without my great assistant and friend Chantal Post, who was with me on this journey, even when your agenda is so fully booked with work. And a huge thank you to all my sponsors. One of them was Decorum and I'm very grateful to work together with them."