In general, wedding season extends from late spring and continues through early fall, with weddings peaking in June and September. Decorum is making sure to show you some of the trendiest wedding florals to be seen and used.
Wedding Season With Decorum
It's time to consider when and where you'll be getting married once you've celebrated your engagement and had some serious conversations about the wedding budget, including real discussions with the involved families about how everyone can contribute to making the dream wedding happen. Decisions about where to have the event and how many guests to invite are of course important considerations, but the most important lies in the floral choices you want on the most important day of your life.
Decorum has gathered a few inspirational ideas and specific products you can use on the day of your wedding let it be for decorative purposes or even for flower arrangements. Let the wedding season begin with these flower choices that'll make a wedding a dream come true!
1. Cut Kalanchoë Flowers
Who hasn't heard of Kalanchoë flowers? This strong succulent, which is available with flowers in a wide range of bright colors, is known and loved by many, especially when the wedding season comes around. Even though Kalanchoë is known as a plant, what many may not know is that the Kalanchoë is also used as a cut flower and works beautifully for wedding decorations.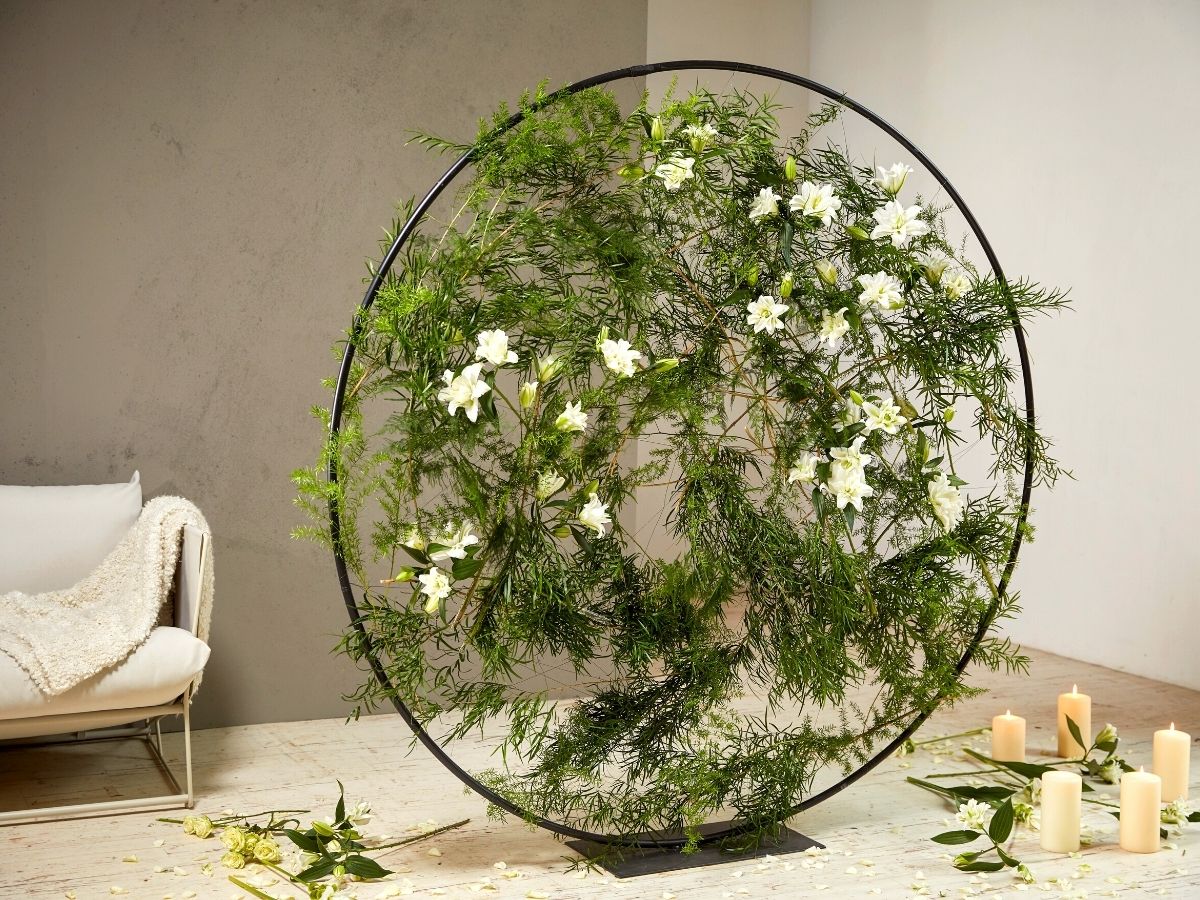 A vase of cut Kalanchoë flowers by Hofland Flower Group is very decorative and lasts for a minimum of four weeks. This makes cut Kalanchoë flowers ideal for a multitude of uses – fresh spring and hot summer weddings being just one perfect example. Whatever your wedding color choice is, these flowers have multiple color options to make the most special day of your life even more special and unique. Not only do Kalanchoë flowers fit beautifully in a wedding, but also Kalanchoë plants from SlijkermanKalanchoë. The mix of both will without a doubt create a fantastic wedding decor result.
2. Alstroemeria and Charmelia
The Alstroemeria and Charmelia flowers from Together2Grow have long been declared a wedding favorite and this year is no different. Weddings in 2023 will be seeing lots of charming alstroemerias and divine Charmelia flowers. The alstroemeria and charmelia range is there for every day, every season, and every special moment. Both flowers are versatile, bloom profusely, and are available in many colors. The flowers will continue to surprise you for a long time with their budding inflorescence and their long shelf life. Could they be more perfect?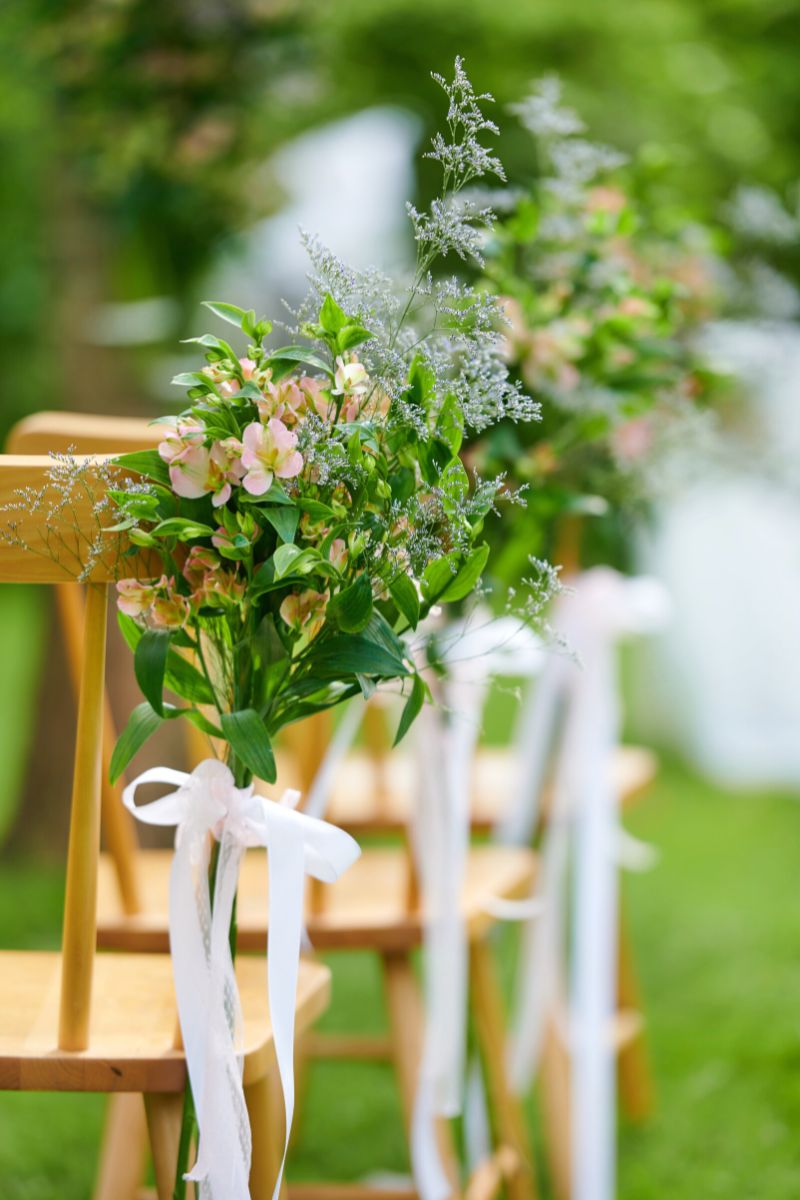 3. Gerbera and Germini
Grown by Villa Gerbera and Jac. Oudijk, these gerbera and germini flowers are definitely in for the wedding season and many people automatically say YES when they see them. These blooms are lovely accessories because of their bright colors and fan-like shape which creates a perfect eye-popping visual for wedding guests. No need to say more because these stunners speak for themselves. Make sure to include a dose of gerbera and germini flowers at your wedding!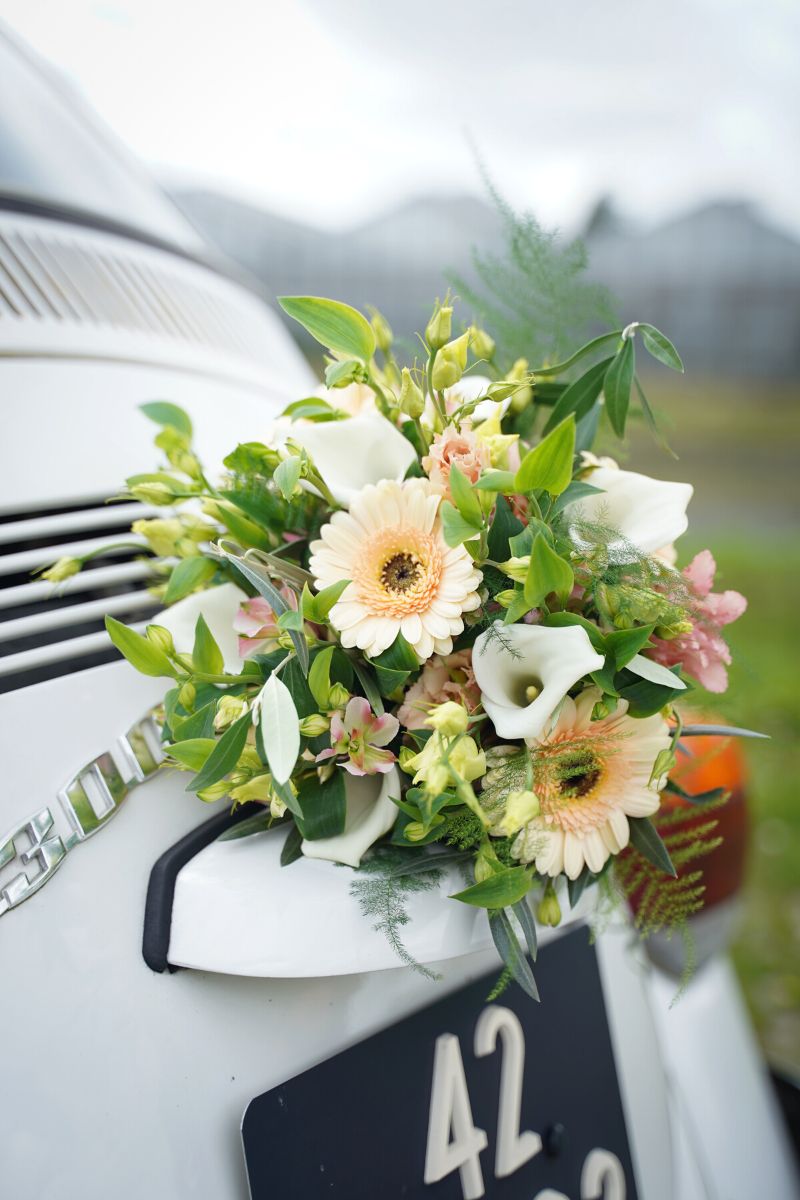 4. Colorful Roselily
These bright-colored roselilies are found in Decorum and grown by Moerman Lilium. If you're a fan of lilies in general, these roselilies will for sure conquer your heart and sight on the day of your wedding. You can use roselilies as part of your decor, but mostly they are used to create a wow factor in wedding flower bouquets and arrangements. A bouquet featuring these gorgeous flowers will create an impact and stun every wedding guest that attends the event.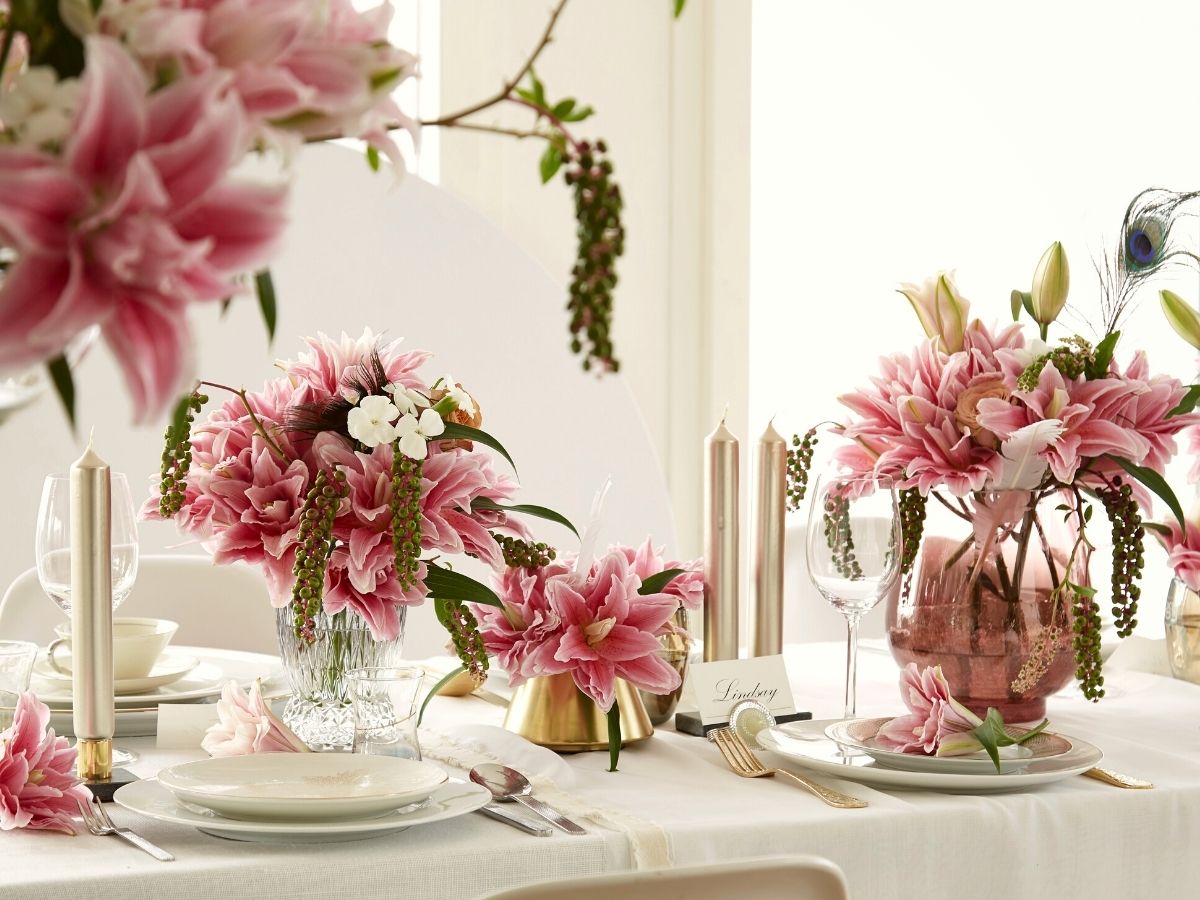 5. Asparagus as a Filler
Grown by Van der Valk Groenesier, asparagus is sometimes used as a decorative filler element in wedding arrangements. It has feathery, bright green foliage that can add a delicate, airy quality to floral arrangements or any other type of decor in general.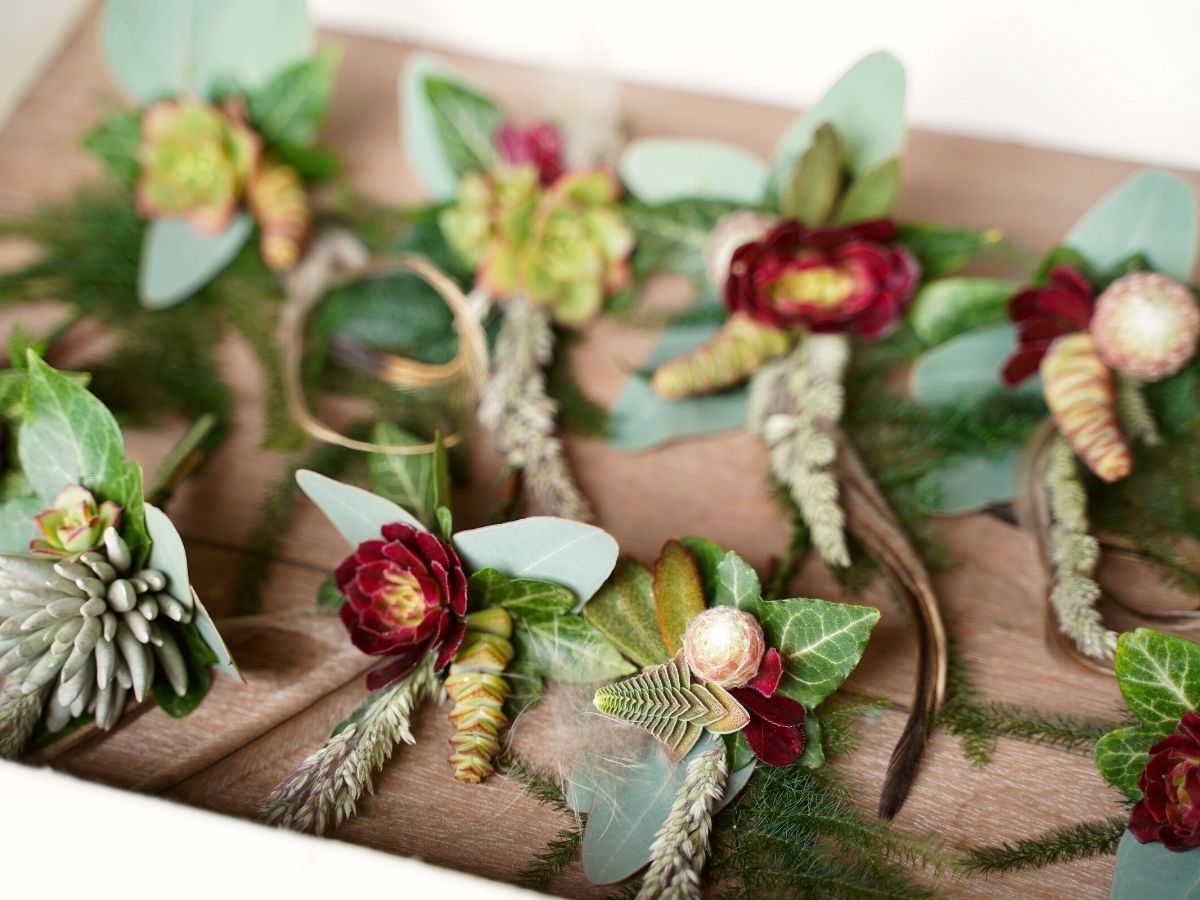 Asparagus can be used in a variety of ways for wedding decorations. It can be used in bouquets and centerpieces to add texture and visual interest, and it can also be draped along table settings or used as a backdrop for photo booths or ceremony backdrops. In addition to its decorative qualities, asparagus by Decorum is also relatively hardy and long-lasting, which makes it a popular choice for wedding decorations that need to withstand a long day of festivities.
6. Beautiful Peonies
Weddings and peonies simply go along. Nothing can ever go wrong with this blooming wedding combo. Now that wedding season has begun, consider using colorful peonies by Decorum to decorate your venue or even have bouquets for the bride and bridesmaids filled with peonies. Grown by Borst Bloembollen, peonies are a popular flower for weddings for several reasons. Firstly, they are known for their beauty and lush appearance, with large, full blooms in a wide range of colors including white, pink, red, and coral. Their soft, delicate appearance makes them a popular choice for romantic and feminine wedding themes.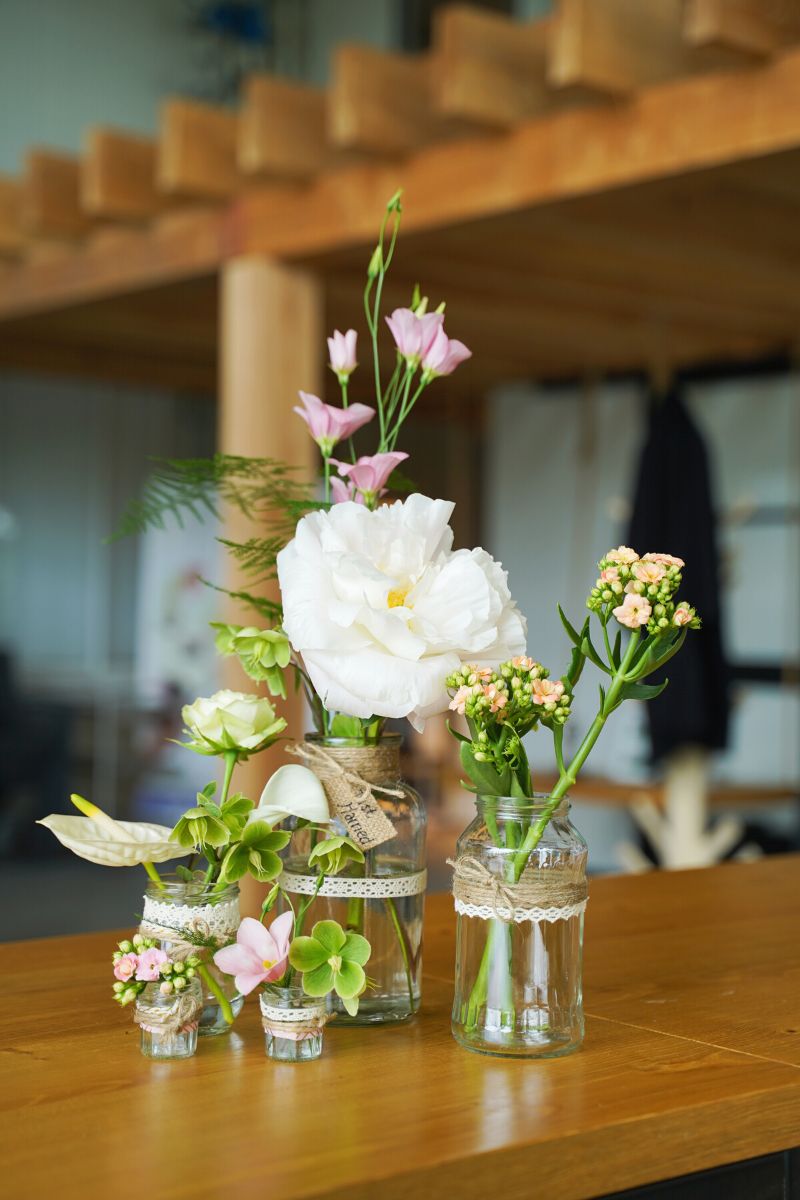 Peonies also have a long history of symbolism, representing prosperity, good fortune, and happy marriage. In some cultures, peonies are also believed to represent honor, wealth, and elegance. This symbolism has made them a popular choice for bridal bouquets and wedding centerpieces.
7. Pink Calla
If you're a bride looking to add an extra touch of color to your bridal floral bouquet, remember that although white and nude colors look spectacular in a bouquet, pink callas will also do the job perfectly and smoothly. Adding a few pink callas around other white or nude flowers adds just the optimal amount of color needed to brighten up this even more! Grown by Future Flowers and found at Decorum, pink calla flowers are ready to make the most out of your wedding arrangements.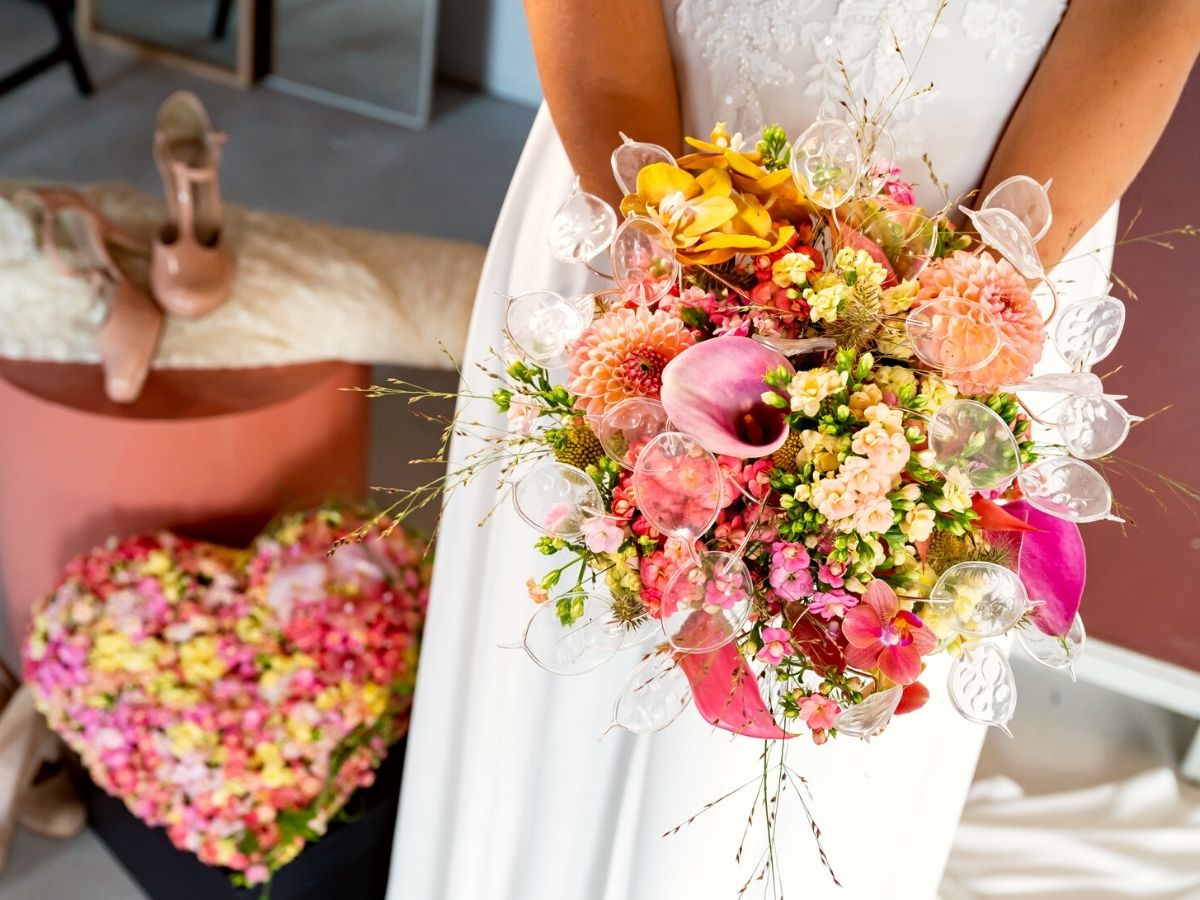 8. Boutonniere With Succulents
Last but not least, a boutonniere at a wedding is a complete must. Boutonnieres are small flower arrangements worn by men on the lapel of their suits or tuxedo at weddings and other formal events. They are typically made up of a single flower or a small cluster of flowers, often accompanied by foliage or other decorative elements. In this case, Winco Holland uses succulents of their own that are implemented into boutonnieres, having a fantastic and attention-catching result.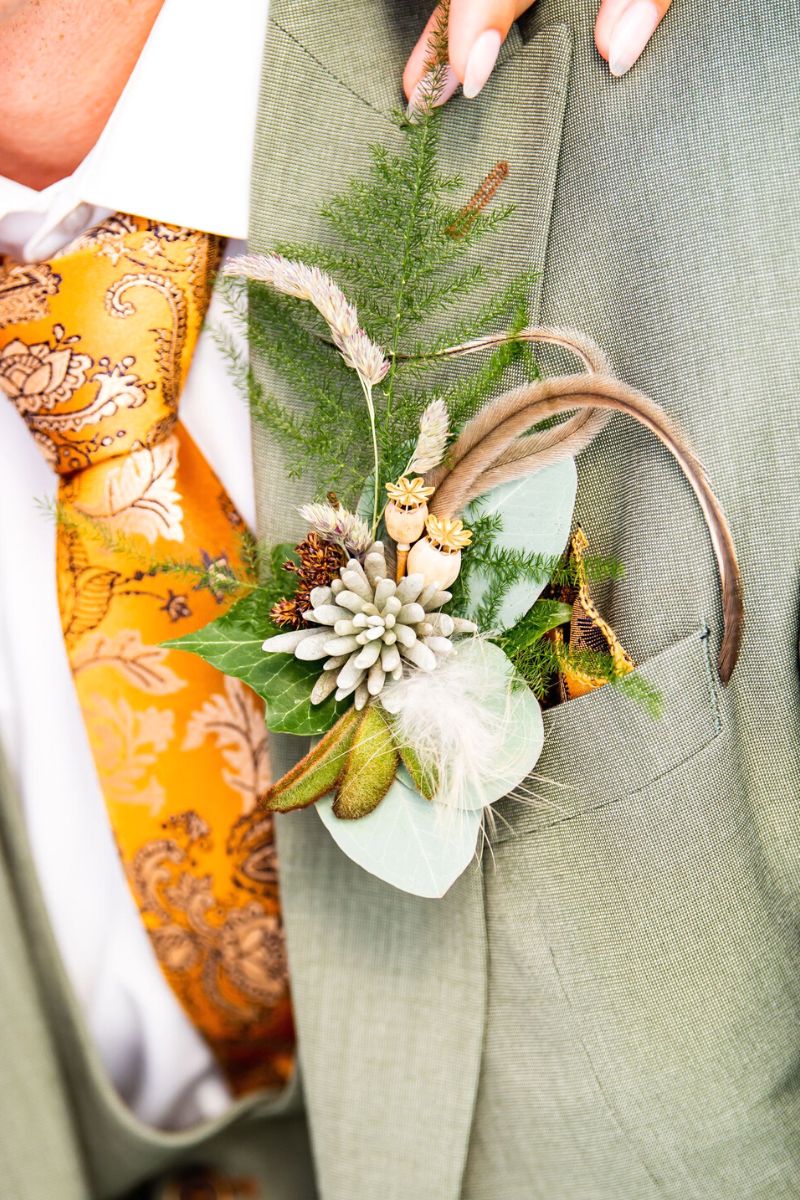 Wedding season 2023 is audaciously coming in strong! Get ready to see these and many other trending flowers at wedding events.
Photos courtesy of Decorum.