Brutalism with plants, often known as eco-brutalism, is a modernist architectural approach that is gaining popularity among designers and architects looking to build sustainable structures that are both functional and visually appealing. Unlike traditional brutalist architecture, which commonly uses heavy concrete and other environmentally detrimental materials, eco-brutalism focuses on using sustainable and natural materials in an environmentally beneficial and visually beautiful manner.
Your Guide to Eco-Brutalism and the Art of Plants in Architecture
Steel, concrete finishing, and an overall sense of practicality that is often required in a post-war culture define brutalist structures. Essentially, brutalist structures are designed to prioritize usefulness over all else. If you've never heard of eco-brutalism, it's an architectural style that relies on the juxtaposition of opposing ideas.
The term eco-brutalism refers to the marriage of brutalist design and the green associated with sustainability. The juxtaposition of harsh concrete and greenery hanging from buildings allows for a unique set of concepts and thoughts. Nature's bright, resilient life and gloomy human design are examples of these principles. The incorporation of trees, plants, and other green elements converts brutalist constructions into eco-brutalist structures. These features utilize natural light to enhance environments. Eco-brutalism is essentially a combination of brutalist style and greenery.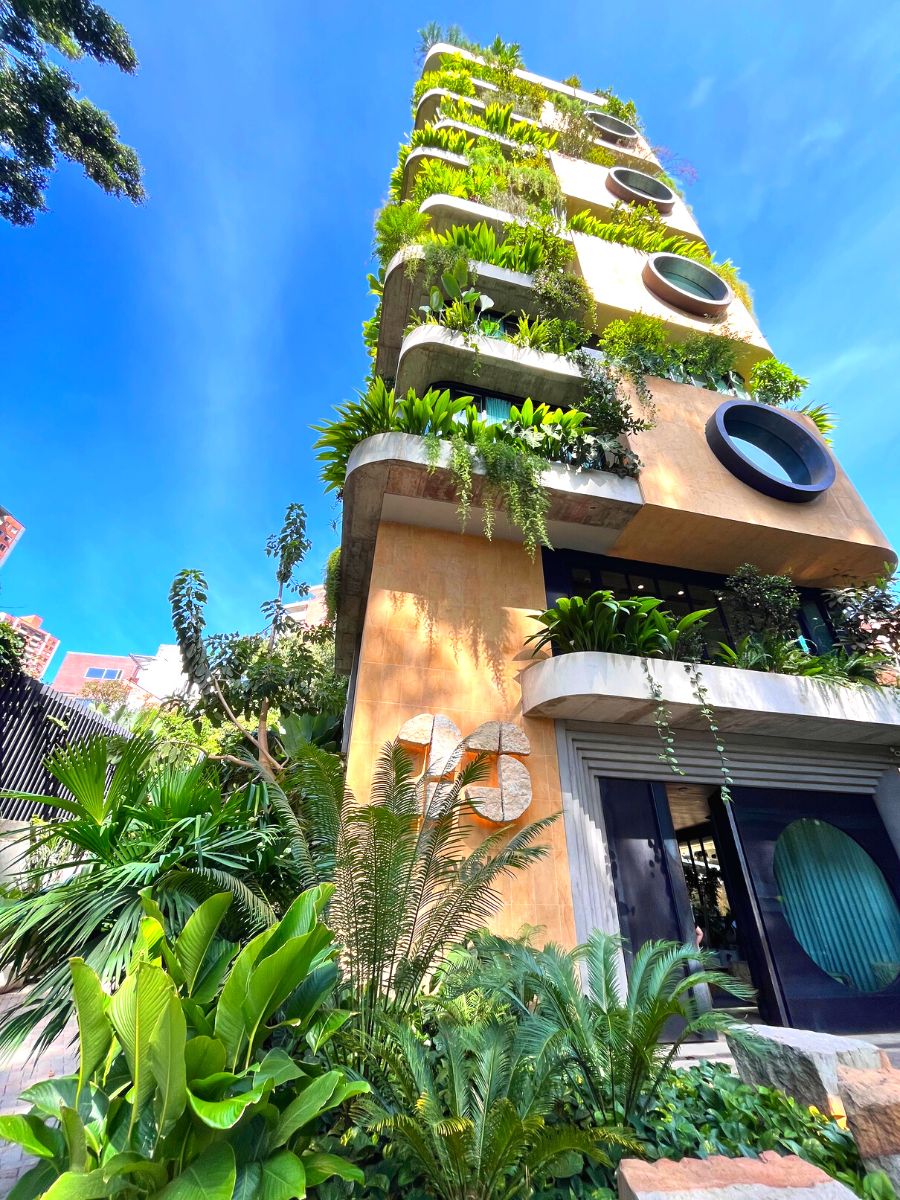 Eco-brutalism combines austerity and life, resulting in magnificent places that celebrate life while maintaining a brutalist backdrop. It is related to sustainability because adding greenery reduces their environmental imprint. This has resulted in a surge of interest in this kind of construction, with more of these structures sprouting up on our streets.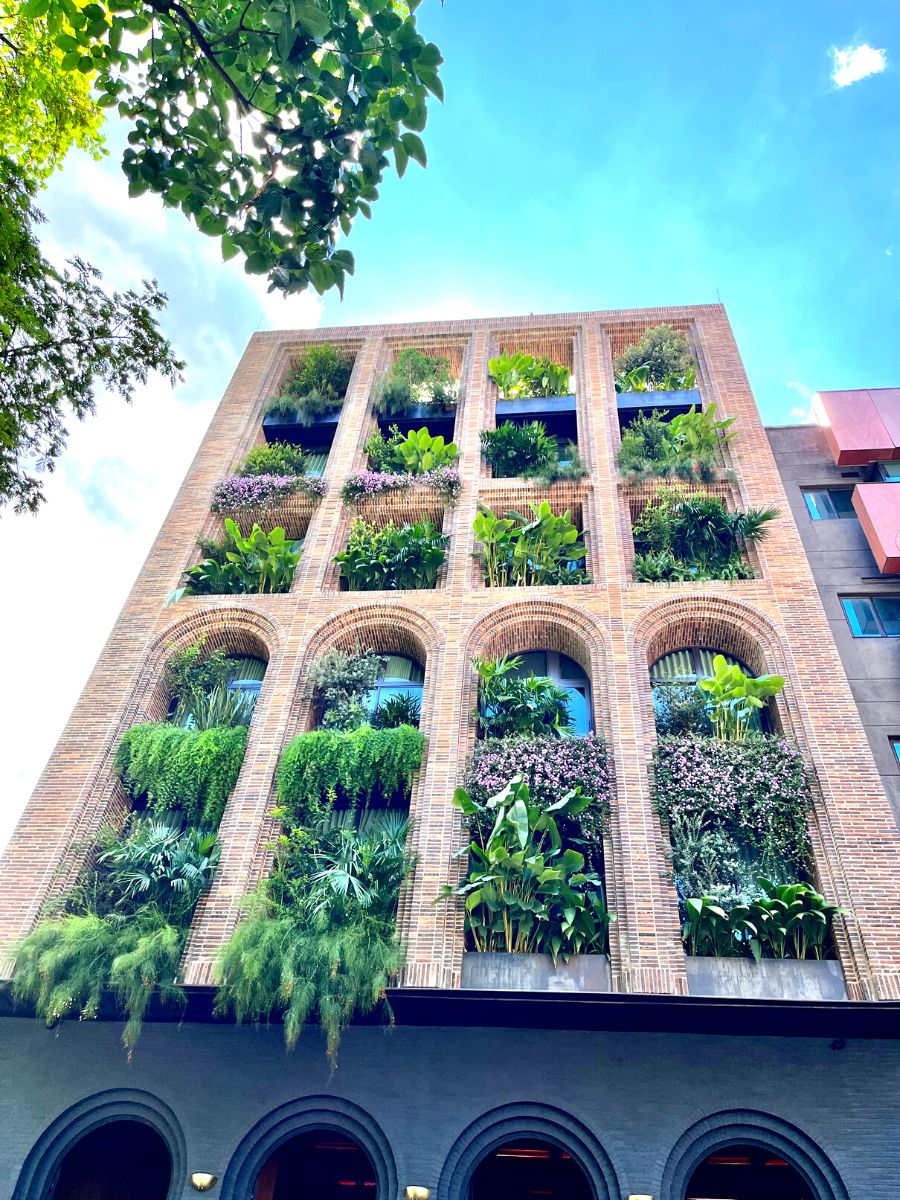 Five Ways to Achieve the Eco-Brutalist Look With Plants
Eco-brutalism is a design philosophy that emphasizes the use of raw materials, bare concrete, and minimal ornamentation to create environmentally sustainable architecture. Here are some strategies for achieving eco-brutalism in design:
1. Grow Native Plants
Plants that are native to the area and require little upkeep and water should be prioritized for eco-brutalist architecture.
Native grasses: Because they are adapted to the local climate and require little upkeep, native grasses are ideal for eco-brutalist architecture. California oat grass and purple needlegrass are two examples of native grasses. Planting a variety of wildflowers can bring color and diversity to an eco-brutalist landscape while also providing pollinator habitat.
Shrubs: Native shrubs like manzanita and ceanothus can provide structure and texture to a garden while requiring minimal care. They can help to define outdoor spaces and create visual interest in an eco-brutalist landscape.
Trees: Trees like oak and madrone are well-suited to eco-brutalist designs, providing shade and habitat for wildlife while requiring little maintenance. They can be used to create a focal point in a garden or provide screening and privacy.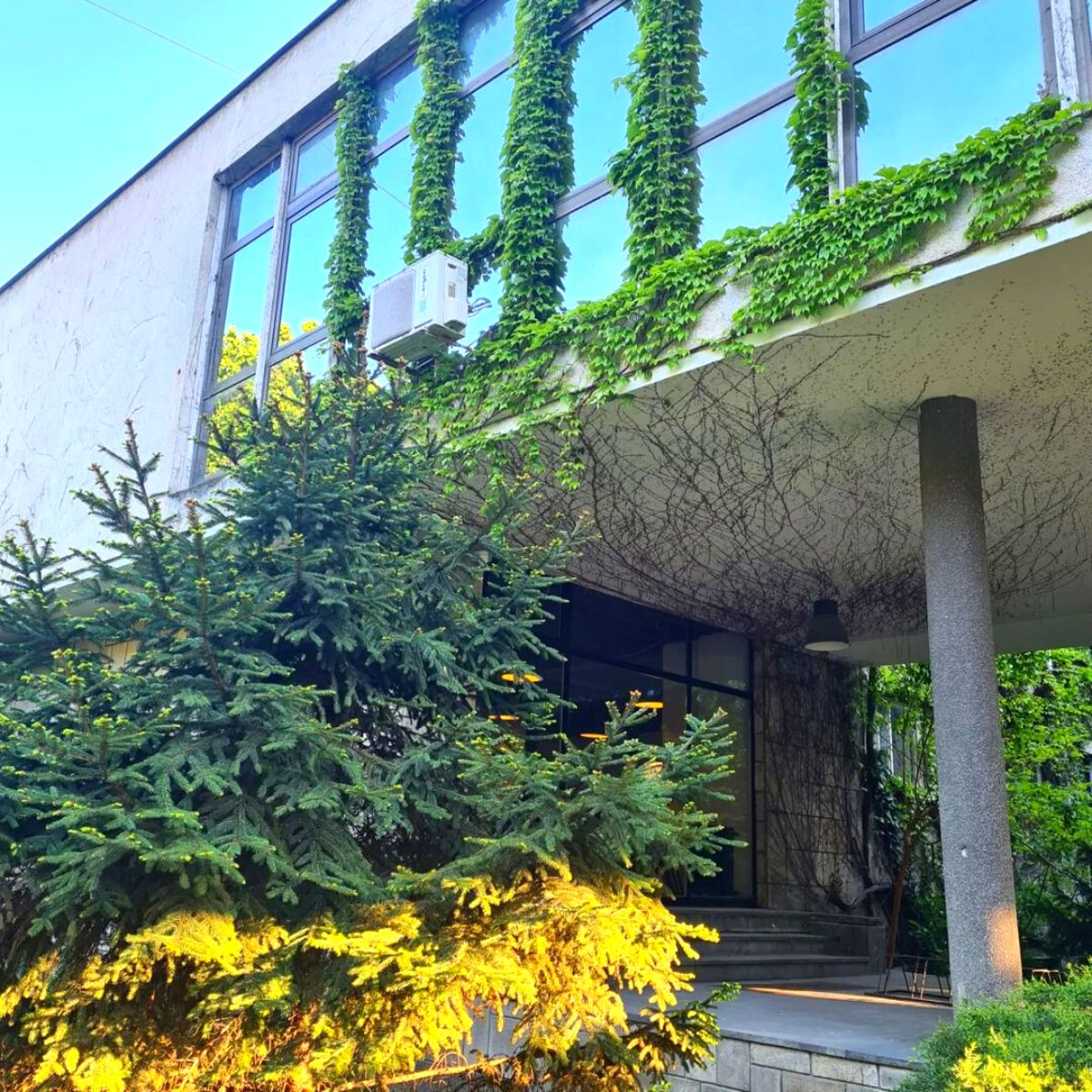 The key to eco-brutalist gardening is to select plants that are native to the area and require few inputs. You may build a sustainable and resilient landscape that is both attractive and functional by picking plants that are well-suited to the local environment.
2. Create Vertical Living Walls
Living walls are an eye-catching method to incorporate plants into your brutalist structure. They not only create a statement, but they also help to purify the air and improve the general environment of your room. Hydroponics or any sort of soilless growth method can be used to grow plants such as ferns, mosses, and ivy on a vertical surface.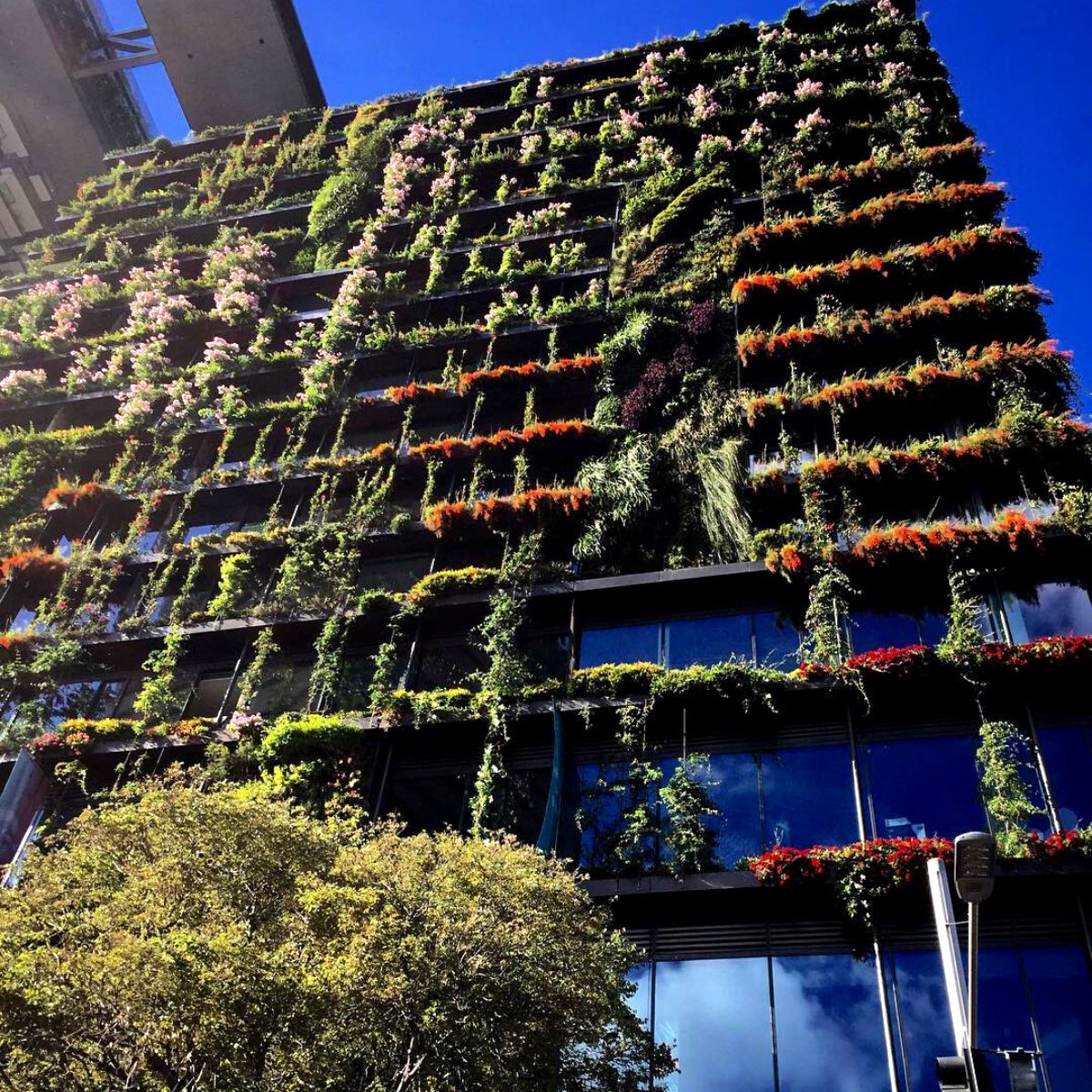 An indoor vertical garden has various advantages, particularly in commercial landscape design:
Adding greenery to your home without taking up valuable floor space is possible with an indoor vertical garden.
Plants naturally filter the air by absorbing pollutants and emitting new oxygen, which can enhance the air quality in your home.
Vertical gardens offer visual interest and aesthetic appeal to any room, creating a quiet and calming environment.
Plants can help manage temperature and humidity levels in your house, thus lowering the need for artificial heating and cooling.
3. Install a Green Roof
Due to its multiple environmental benefits and capacity to add to the overall appearance of the structure, a green roof is a prominent component in eco-brutalist design. The installation procedure requires meticulous planning and design, which includes assessing the structural capabilities of the structure and identifying the best sort of green roof system to utilize.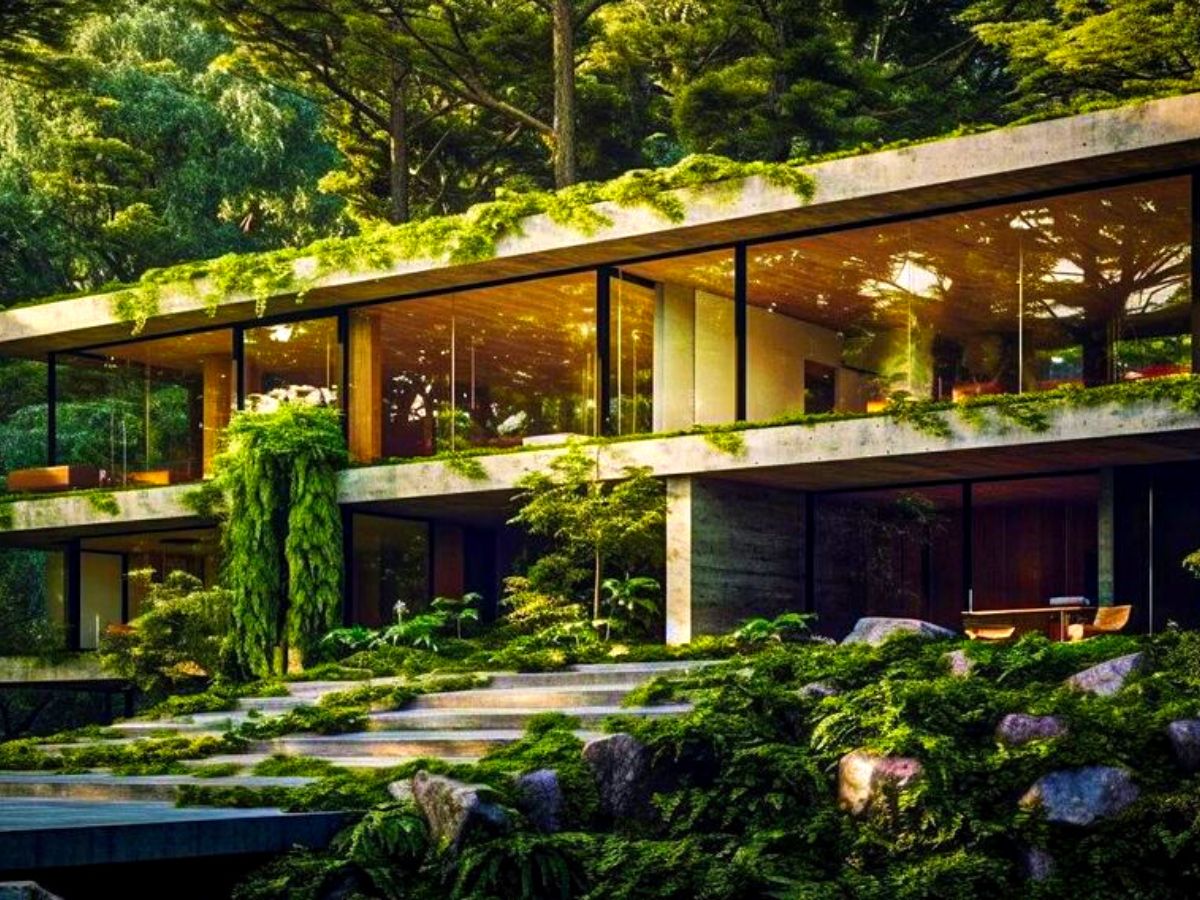 Waterproofing, drainage, soil layer, vegetation, and maintenance are also important considerations. Native plants and grasses are frequently employed in eco-brutalist design to create a naturalistic appearance that integrates with the surrounding terrain. Overall, implementing a green roof in eco-brutalist design necessitates careful planning but is a beneficial investment for many building projects.
4. Opt for Functional Planters
Functional planters are an important element in eco-brutalist design since they serve both practical and aesthetic functions. These planters, which can be created from sustainable recycled or natural materials, must have sufficient drainage to minimize water collection. Functional planters are versatile and can be used in a variety of ways, including:
Planters can be strategically placed to soften the space's hard lines and edges. Place a row of planters along a wall or window, for example, to create a more welcoming ambiance.
Experiment with different planter forms and sizes to provide depth and dimension to the space. For a dramatic appearance, use tall, cylindrical planters, or mix with round or square planters for visual intrigue.
Planters are used as dividers to separate different portions of the space. This is especially useful in bigger open-plan areas.
Select planters that complement the color scheme of your eco-brutalist design. Bright hues can look out of place, but neutral tones like concrete and terracotta work well.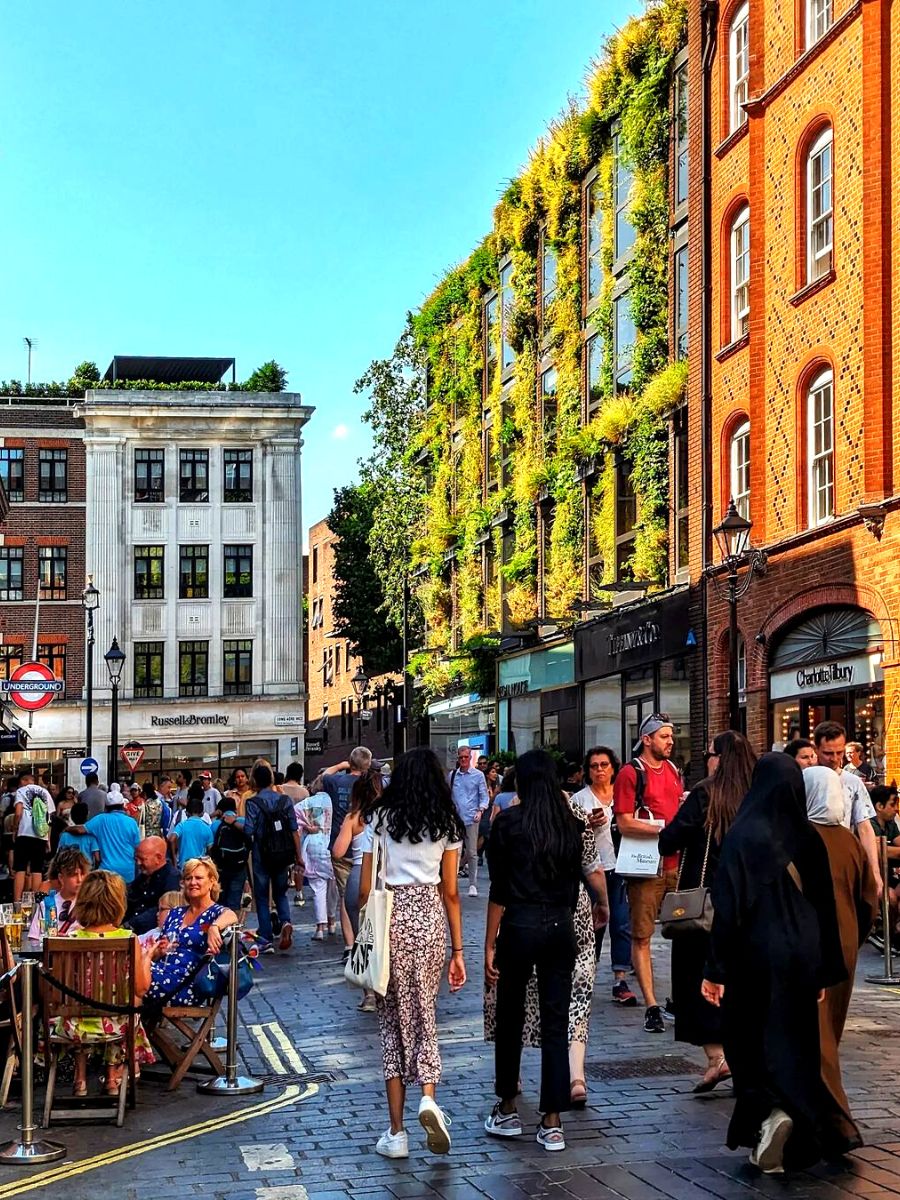 5. Create Contrast With Dark Colored Planters
In eco-brutalism design, creating contrast using dark-colored planters entails paying attention to a variety of elements such as plant selection, hardscape materials, and lighting. Here are some tips for creating contrast with dark planters:
Using light-colored plants that stand out against the dark background is one method to add contrast to dark-colored pots. Plants with white foliage, such as the 'Silver Shimmers' Lungwort plant, Albo Borsigiana Monstera, can stand out against black or dark brown planters.
Pairing dark-colored planters with light-colored hardscape materials such as paving stones or gravel is another option to add contrast. The light-colored hardscaping will highlight and attract attention to the dark-colored planters. Dark-colored hardscaping materials, on the other hand, can provide a coherent and monochromatic aesthetic if that's what you're trying for.
Placing dark planters in strategic locations can help create contrast and focal points in a garden or outdoor space. Grouping several dark planters together can also create an eye-catching display, especially when paired with lighter-colored plants or hardscape materials.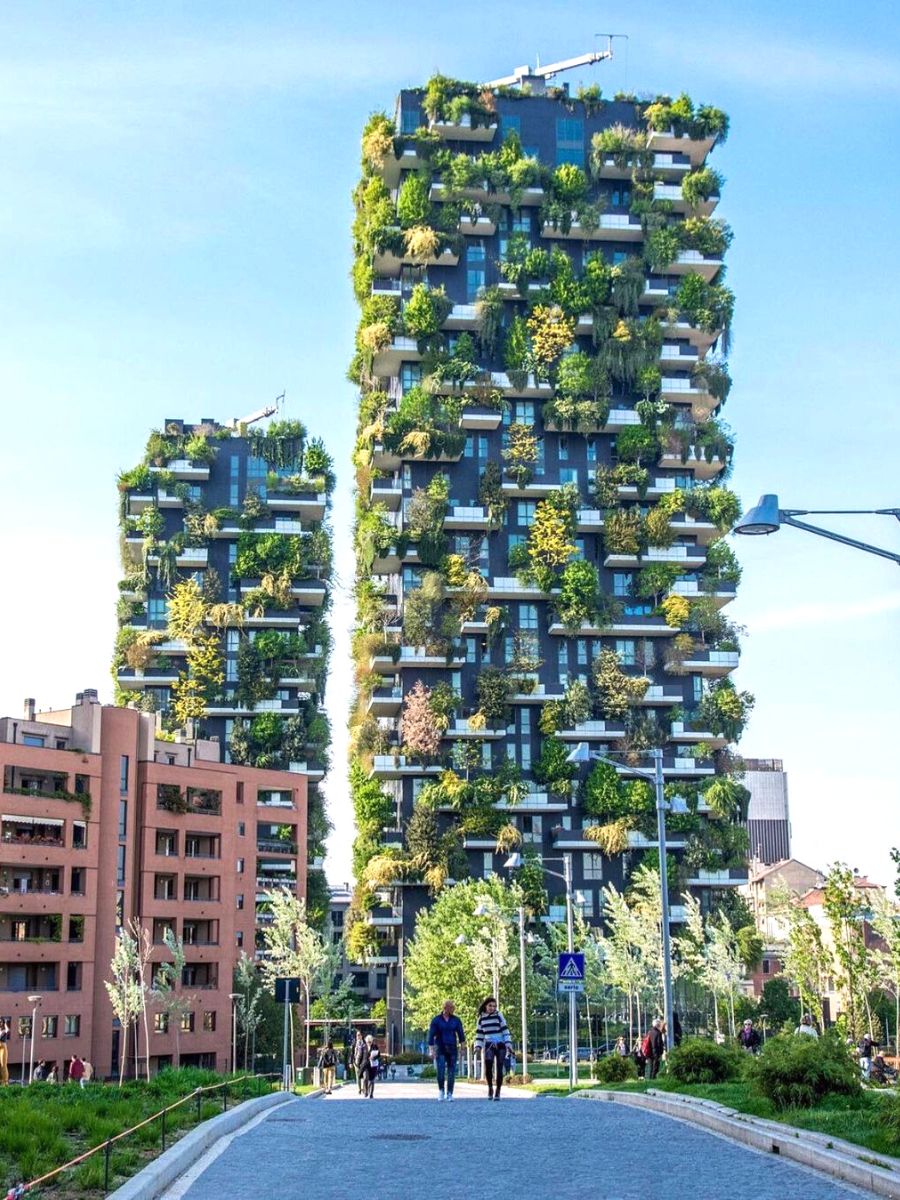 Nowadays, hundreds of architecture firms and studios are incorporating eco-brutalism into their designs because the idea and panorama are clear: the world is becoming greener than ever when it comes to the usage of plants in interior and exterior spaces.