A Wonderful Conversation
I adore being a designer and an artist, so when Andy Kushner from The Wedding Biz Podcast asked me to sit down with him for an in-depth interview about all things event design, it was my pleasure.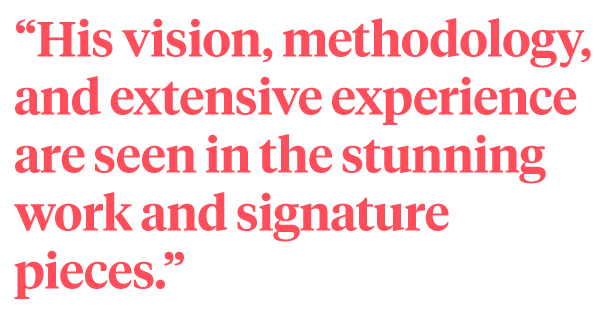 We had a wonderful conversation here in my studio, and I'd love to share the podcast with all of you. If you've ever wondered how I started in the floral and event design business, or how I approach my creative process, check it out!
Creativity and Passion
As the visionary behind
Eddie Zaratsian Lifestyle and Design
, Eddie's creativity and passion are evident in every aspect of his work. He produces breathtaking private and corporate events for a sophisticated international clientele. Each detail, from large-scale installation to individual petal, is carefully chosen and customized from conceptualization until the final reveal, allowing his events to envelop and delight the senses. Drawing on over two decades of industry experience, Eddie's ability to imagine and actualize large-scale celebratory experiences that uniquely reflect the essence of his clients is unparalleled.
Adorn Life's Most Important Moments
As the Creative Director of Tic-Tock Couture Florals, his exclusive floral production company, Eddie has exclusively trained and mentored all of the company's artists and craftsmen. His vision, methodology, and extensive experience are seen in the stunning work and signature pieces his team creates to adorn life's most important moments.
Wisteria Garden Wedding Timelapse