Decorum Company has extended its range of curcumas again with no less than two varieties. Grower Villa Curcuma proudly presents Curcuma Siam Spirit and Curcuma Siam Shadow Pink. Behold the mystery of these exotic yet ever more popular flowers.
Discovering the Beauty of Curcuma
Curcumas have always looked a bit 'off', mysterious and exotic between the bulk of regular flowers. Those small water buckets with 16 powerful sturdy stems sticking high out of the styrofoam were already something to watch at the flower auction in those days. "Is that really the same flower of which we use the rhizomes in our kitchen for a delicious spicy taste to our food?"
A long history precedes the current status of curcuma as a popular and diverse cut flower. If you would go fast backward twenty-odd years, you would only see one color of this flower on the market: pink. This, also often nicknamed 'Siamese Tulip' remained just pink for a long time, but it was inevitable that the florists' hunger for more colors would result in new variations, new colors.
So here we are today. Curcuma rhizomes are not just ever so popular for cooking, but their cut flower is more colorful than ever before. Thanks to hard-working growers.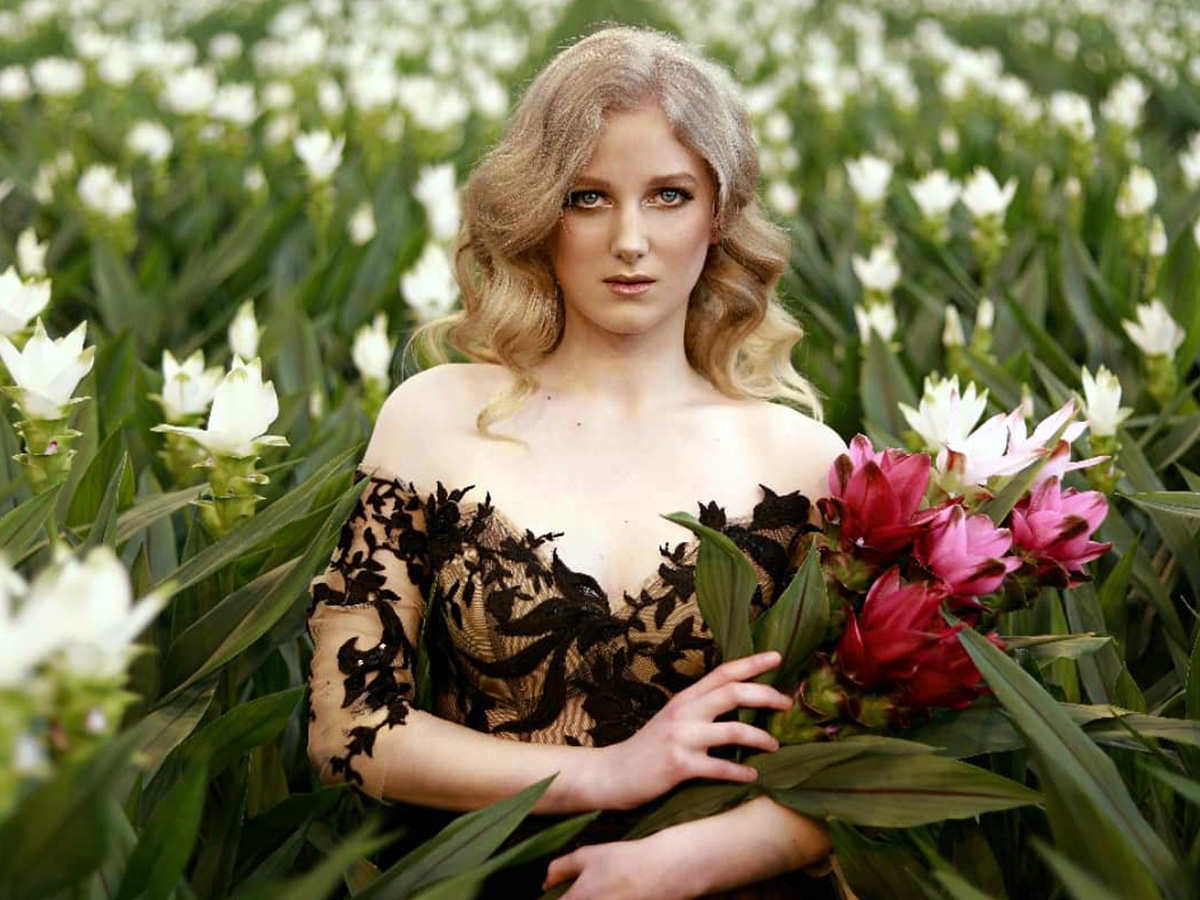 Curcumas Are the Solar Panels of the Nursery
As the name indicates, Villa Curcuma is a grower of... curcuma! Its mission to produce top-quality flowers has created a policy of having the best staff, the right mentality, and the most sustainable cultivation methods.

Sustainability in growing curcumas is a trick they master at Villa Curcuma. Owners André and Mike Zuidgeest comment on this: "The curcuma plants use water and absorb sunlight and CO2. Those plants make beautiful flowers from this, plus the plants also emit oxygen. This way, the curcuma plants are the 'solar panels' of our company."
Villa Curcuma markets its assortment, which now consists of ten varieties, through the Decorum label. Check these two recent additions Siam Spirit and Siam Shadow Pink.

Curcuma Siam Spirit
Curcuma Siam Spirit is a large oblong curcuma with white bracts and a narrow leaf with a nice dark line. Its considerable large flower and splendid white color make this a wonderful addition to the existing color range.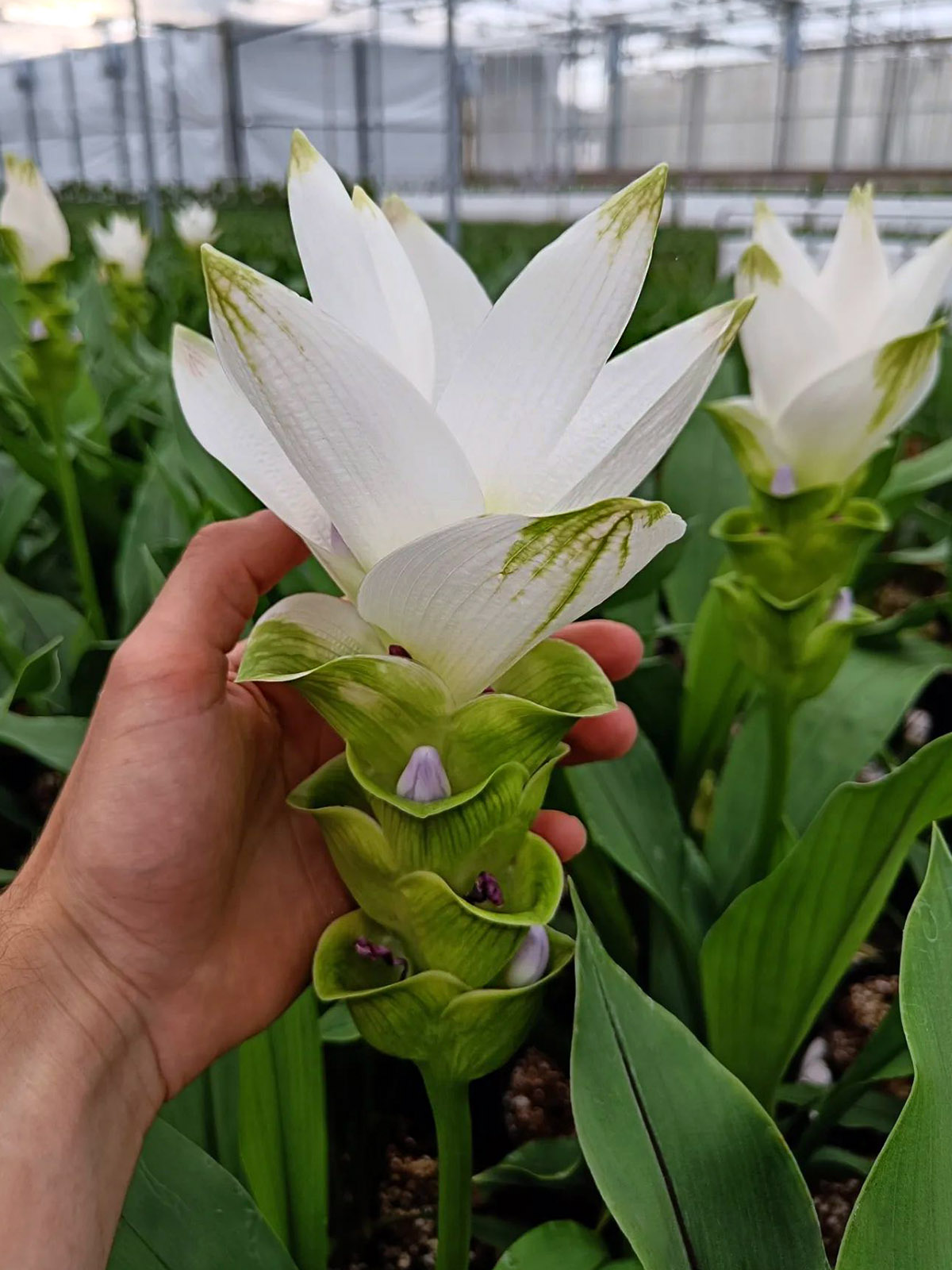 Curcuma Siam Shadow Pink
Curcuma Shadow Pink is the light pink version of the popular Curcuma Shadow, a strong variety known for its long vase life. This Shadow Pink curcuma has a heavy, elegant light pink flower with greenish tips. The stem is firm and strong and the leaves are nicely wide.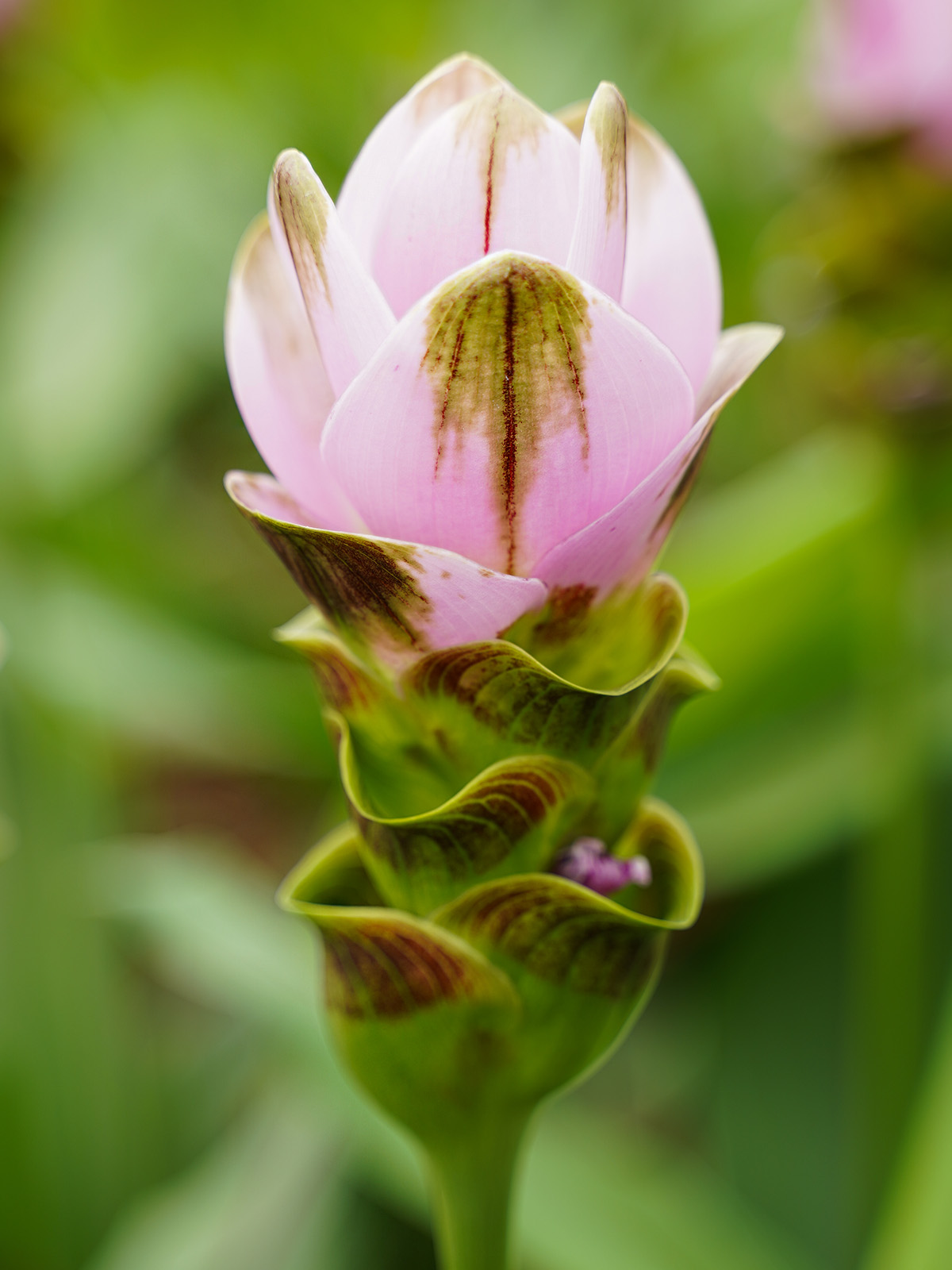 Decorum Company
Like the other varieties of Villa Curcuma, also these two are directly available at Decorum Company, the quality brand for over fifty plant and cut flower growers.