Every city has a story to tell, and so has Istanbul. When Tomas de Bruyne thinks of this beautiful city, he relies on his experience visiting years ago. Key concepts such as 'celebration', 'the Blue Mosque', 'Ottoman Emperors', 'bazaar', and 'the junction of the two continents of Europe and Asia' come to mind. Ciragan Palace Kempinski was for sure one of his inspirations as well. These chandeliers (made by a Belgium Company ) made a big impression on Tomas. It's one of his favorite hotels in Turkey. Istanbul, Capital of Celebrations. A true fusion of history and modernity.
Tomas de Bruyne in Istanbul
The implementation of these elements was his inspiration to start designing as a guest designer at the Table Design Exhibition Event, Istanbul 'Capital of Celebrations'. He is happy to be able to work with passionate people to put together this design project, from the event organizers to the members of my team, the distinguished event designers: everybody is bringing the best of them to work to make Istanbul shine on the map of floral design.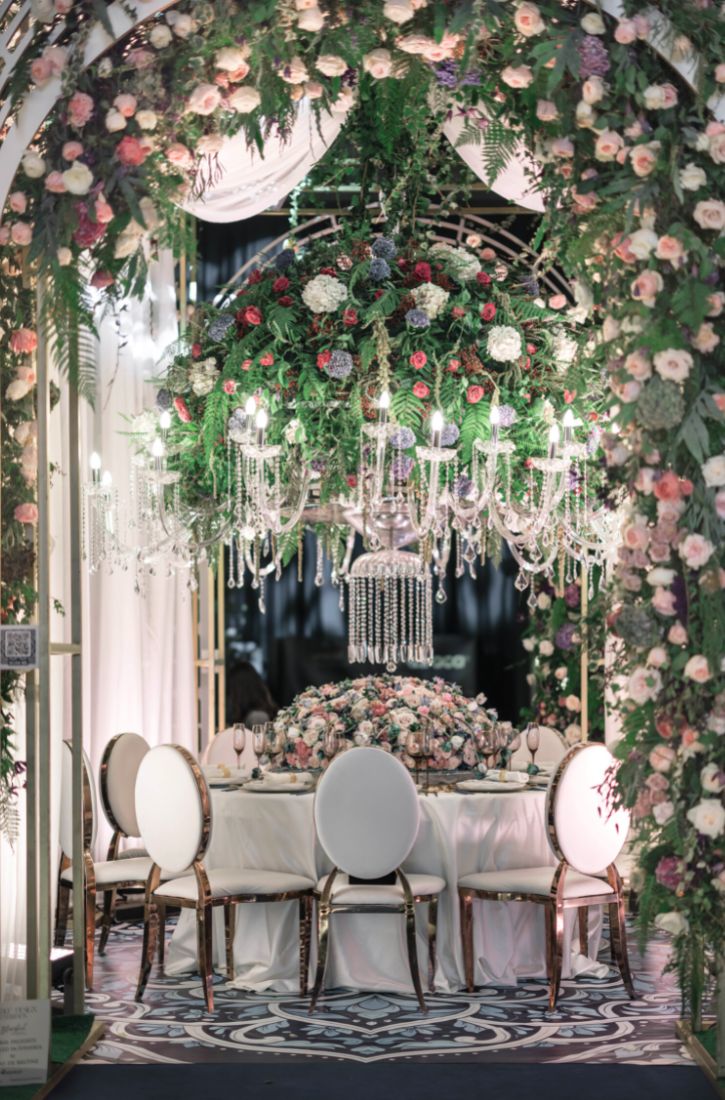 Inspiration - The Story Behind Tomas de Bruyne in Istanbul
Inspired by the city of Istanbul's rich cultural and historical heritage, we have created a floral story that merges the design signature style of Tomas De Bruyne with emblematic symbols of this one-of-a-kind City of Celebrations. Everything in Istanbul is a source of inspiration! The fact that it physically connects two continents transforms it into a model of cultural affluence, creating opportunities for people from all over the world to experience it in a unique way.
'Capital of Celebration' is the perfect description for this fantastic city, which influenced the world with its beauty, richness, and dynamism for centuries. Tomas De Bruyne envisioned a design for the Table Design Exhibition that blends into Istanbul, by borrowing specific symbolic elements such as colors or motifs and integrating them into the lush, unique style of floral architectural creations he is known for. The final outcome tells a story of uniqueness and dedication, cultural fusion, and worldwide collaboration. By presenting the unique beauty of the most exclusive flowers in the world, Tomas De Bruyne brings to life a dream design by merging styles, connecting people, and creating an unimaginable experience.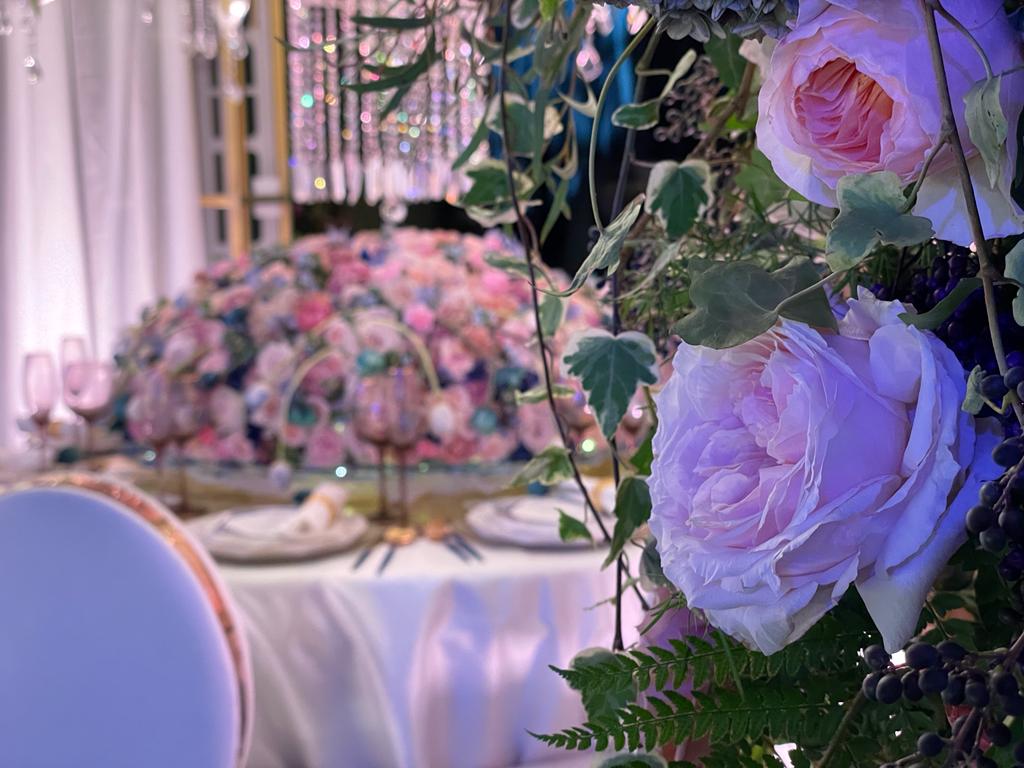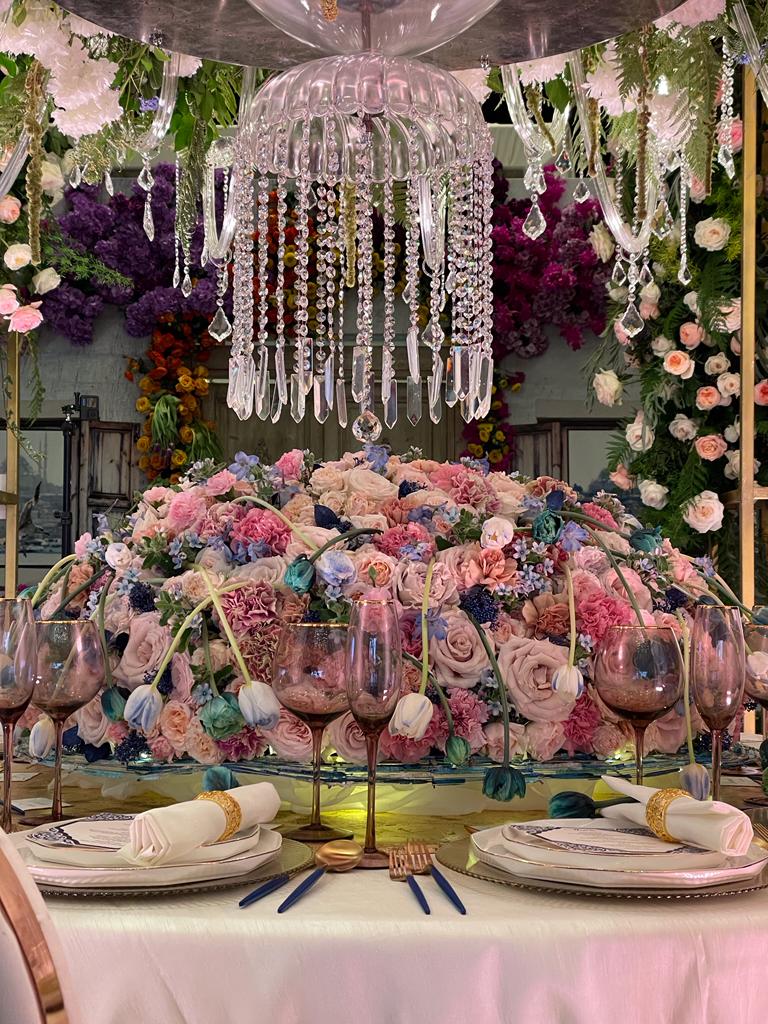 Who is Tomas de Bruyne?
At Tomas De Bruyne Bespoke Unique Floral Experiences Worldwide, they specialize in architectural and conceptual floral space design and deliver the ultimate floral experiences. Tomas De Bruyne is an internationally renowned floral artist with the skill, knowledge, and talent to create breathtaking large-scale floral art installations for various celebrations. From royal weddings to big fat Indian weddings, to grand public and corporate events.
Tomas de Bruyne:
Every celebration sparks my creativity and craftsmanship. We are committed to creating unique floral art that leaves a strong imprint in your mind and brings any celebration to the next level.
Tomas De Bruyne Bespoke Unique Floral Experiences Worldwide is the perfect partner for wedding & event companies, decor & production houses, conference & festival organizers, event promoters, corporates, or individuals looking to make their event magical and wanting to wow their guests/audience.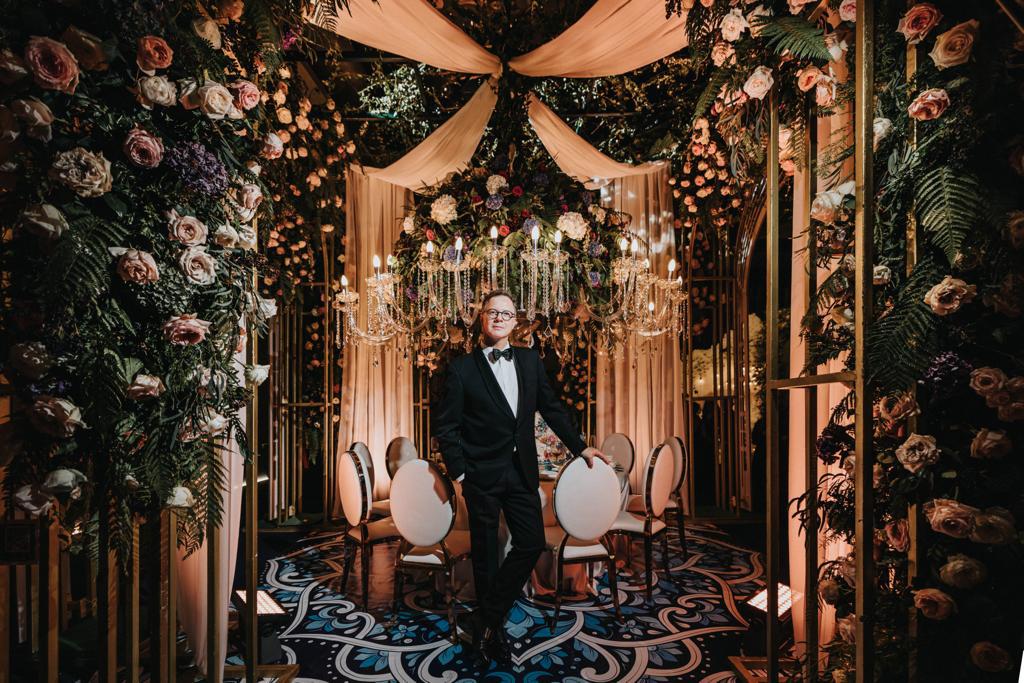 What Was the Design About?
To make sure this design was realized:
° 8000 flowers.
° 10 team members from 5 different countries have traveled 10.500 km to bring the installation to life.
° The Tomas de Bruyne team adds up to over 100 years of experience in floristry between the team members. EMC Graduates enjoyed bringing their theory to life. Among them is Turkey's home-based Tuba Belgin Oskan.
° Responsible cultivation of the flowers we are using is important, which is why we work with 2 growers who are growing flowers with the ecological impact in mind. Alexandra Farms sent over 4000 of the most beautiful roses in the world from Colombia for this installation. And Vip Roses delighted us with the specially dyed, exclusive tulips that have been brought in especially for this design referencing the traditional Istanbul Tulip in a very contemporary manner.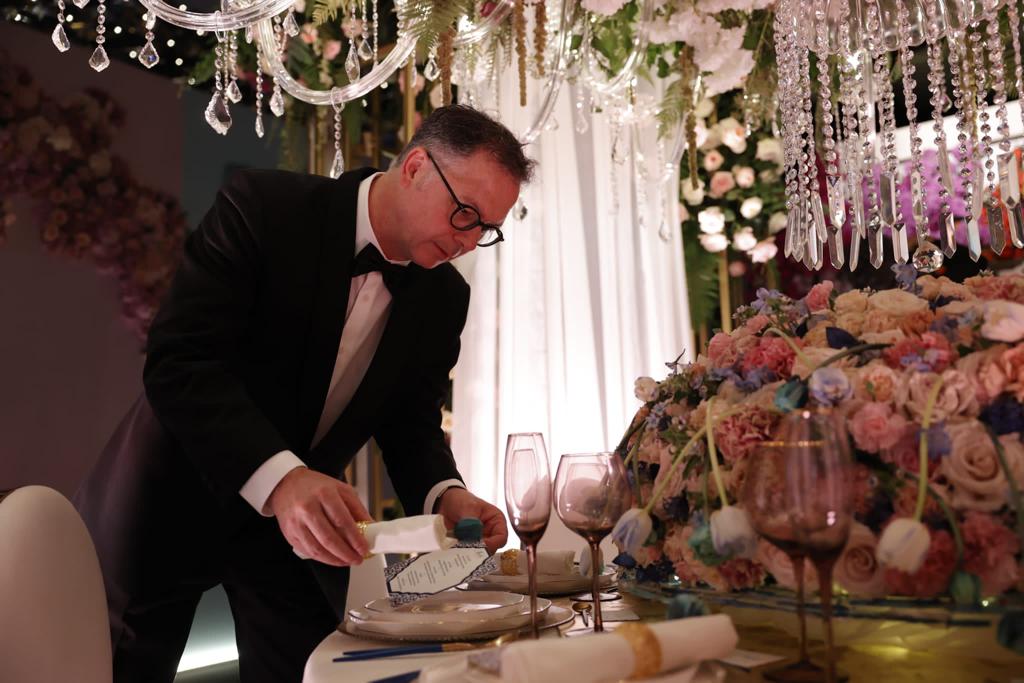 KM Events in Istanbul
KM Events by Meltem Tepeler and her daughter Cemre is the leading luxurious weddings and events company located in Istanbul, Turkey. The company has 27 years of experience, especially in luxurious destination weddings and events, and welcomed many couples from all around the world. The organization of this event and the execution were excellent.
These were the fabulous designers contributing to this event: Edgardo Zamora, Gideon Hermosa, Nadia Duran, Eddie Zaratsian, Ghada Blanco, Arturo de Noriega, Sarah Young, Meltem Tepeler, Elmas Özier, Tomas de Bruyne, and Colin Cowie.
Tomas' and Colin's friendship go way back. Colin's experiential approach to party design is what sets him apart. And next picture shows their special bond and respect for each other. That was the red line through the whole process of organizing and preparation for this event: Respect for each other and sharing the beauty of designing as much as possible.