Olga Prinku
is an artist, maker, and creator of the craft of flowers-on-tulle embroidery. When she first experimented with poking the stem of a flower through net fabric in 2016, she could hardly have imagined the journey it would take her on. Olga has exhibited her work in galleries, collaborated on designs with fashion and homeware brands, and now she has her first book coming out: Dried Flower Embroidery: An introduction to the art of flowers on tulle.
Incredible Dried Flowers on Tulle
Olga uses simple white tulle as her base, on which she creates stunning and intricate arrangements of flowers, berries, and other organic materials and textures. Each piece is rendered within large embroidery hoops; however, rather than stitching with yarn or thread, Prinku only uses real flowers, leaves, and seeds to form her creations.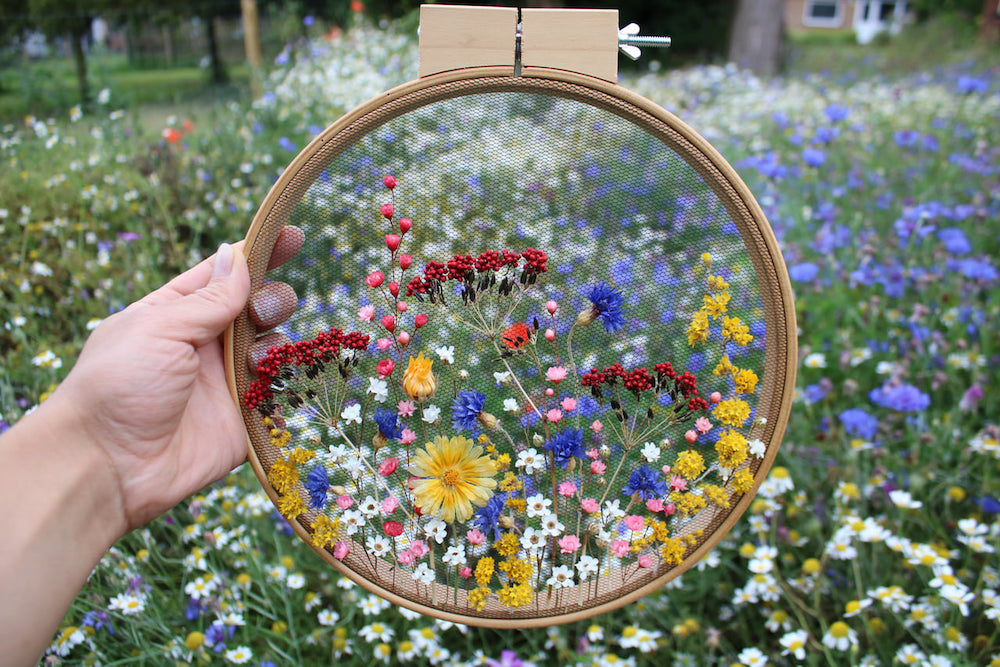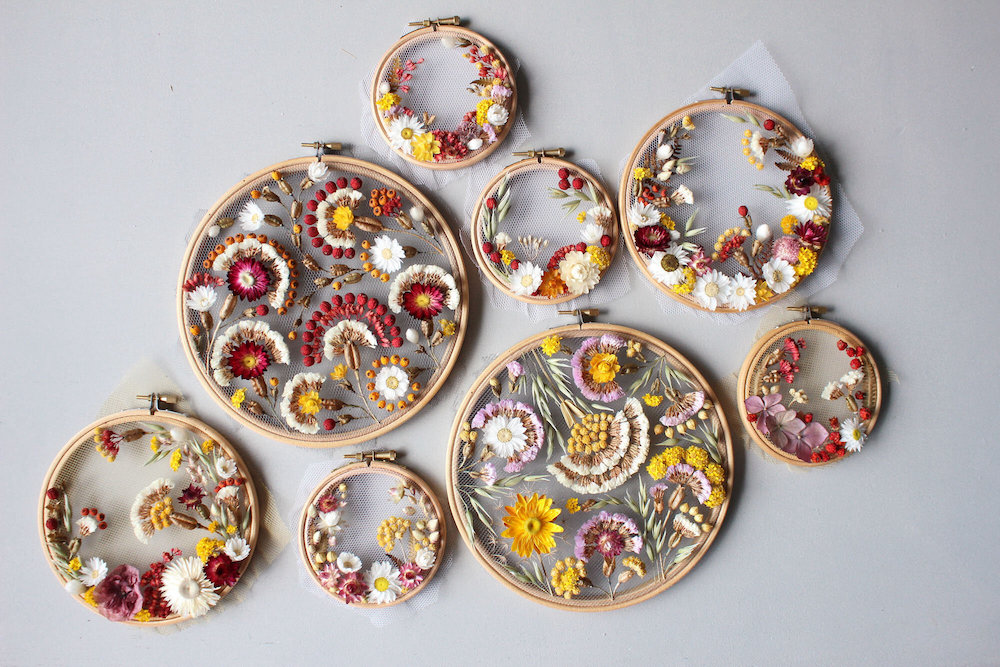 This former graphic designer says she has always been a keen crafter - flowers on tulle embroidery grew out of her hobbies of knitting and wreath-making. Her favorite part of this new craft is the scope to be inventive. Olga loves coming up with new ideas for ways to experiment with the technique or to apply it to other kinds of artwork and products.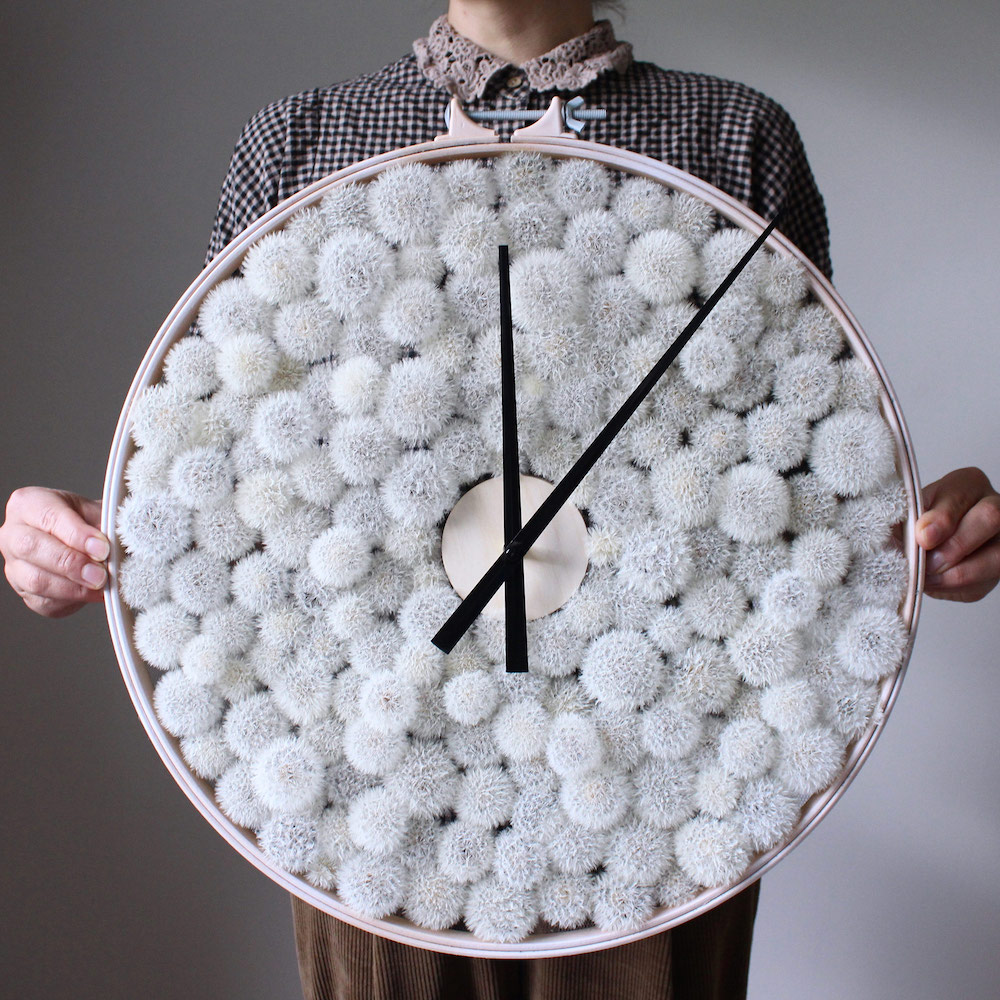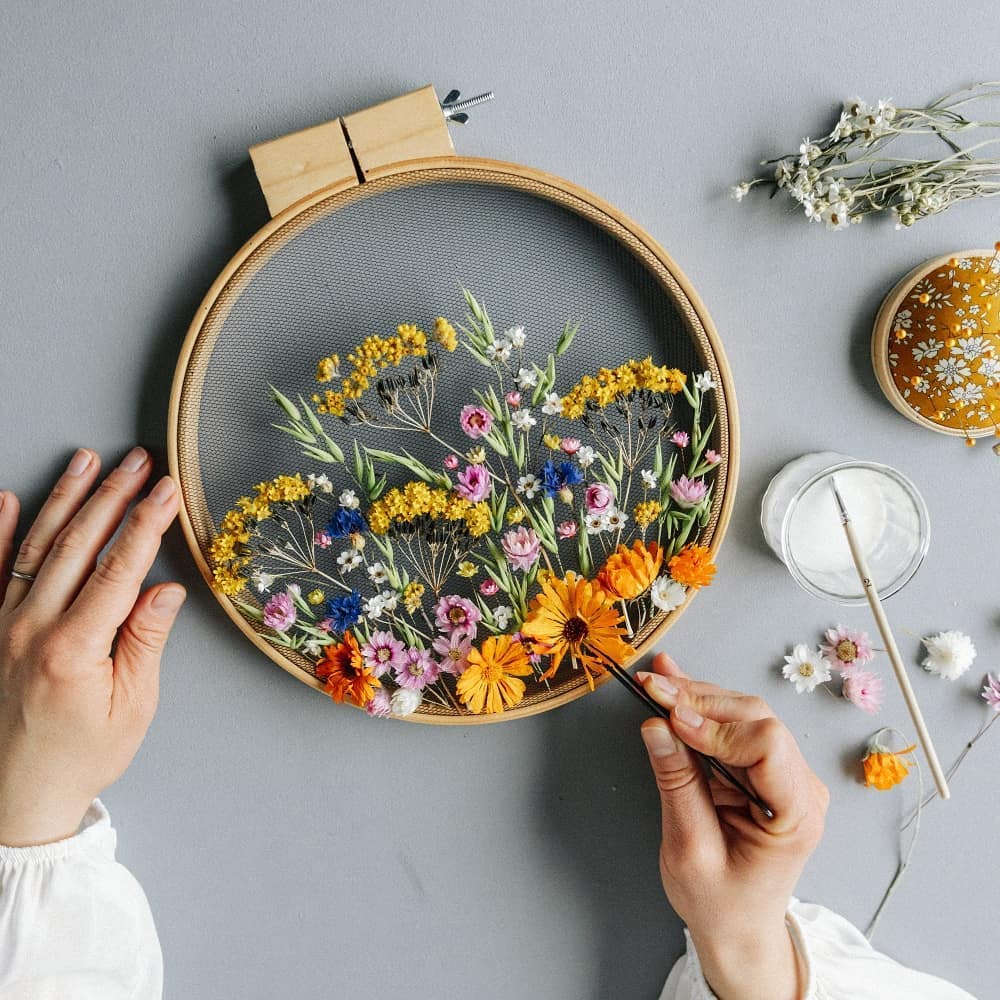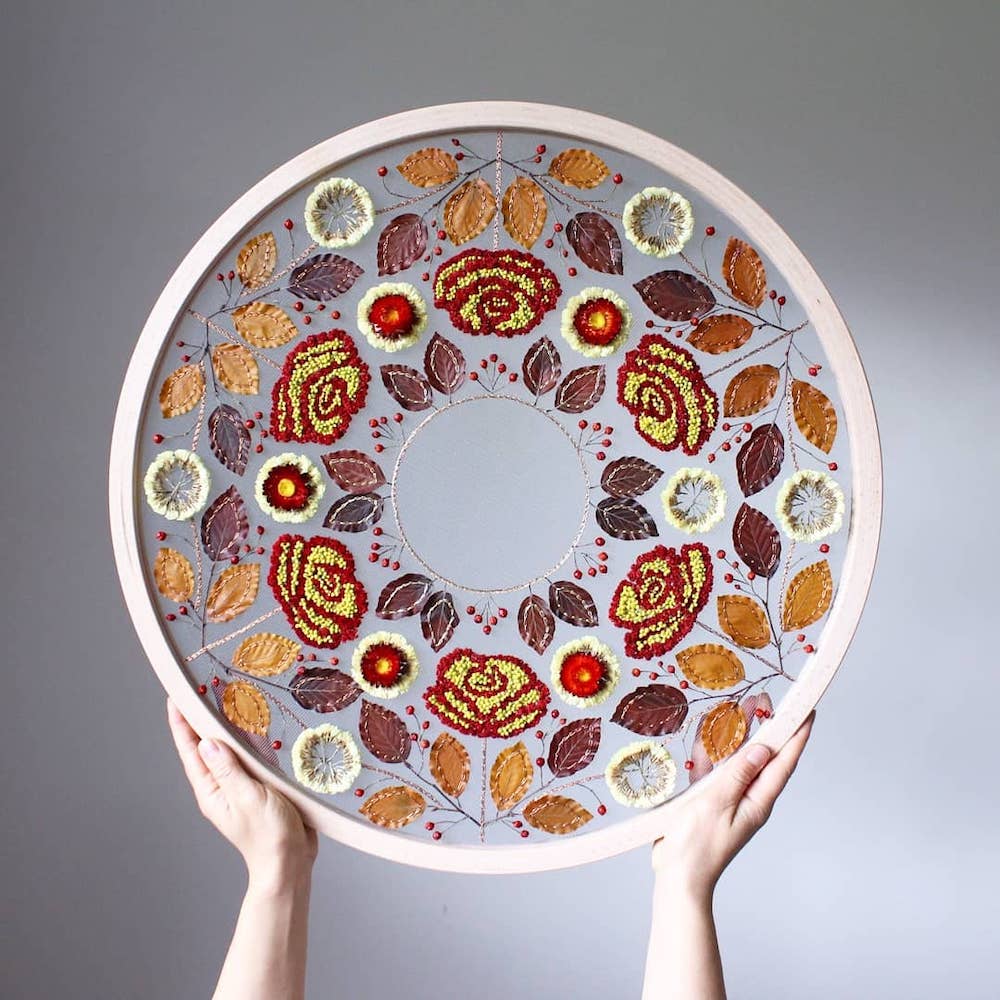 The Technique of Weaving Flowers on Tulle
"This particular technique of weaving flowers on tulle actually came to me in a dream," Prinku reveals. After the initial idea struck, she began experimenting with fresh flowers but soon realized that their natural wilting process meant her designs would soon fall apart. "Now I use dry flowers," Prinku explains. "Some I buy readily dried, and some I pick from fresh and dry myself using silica gel. I also collect seed pods at the end of the season, which I use as they are."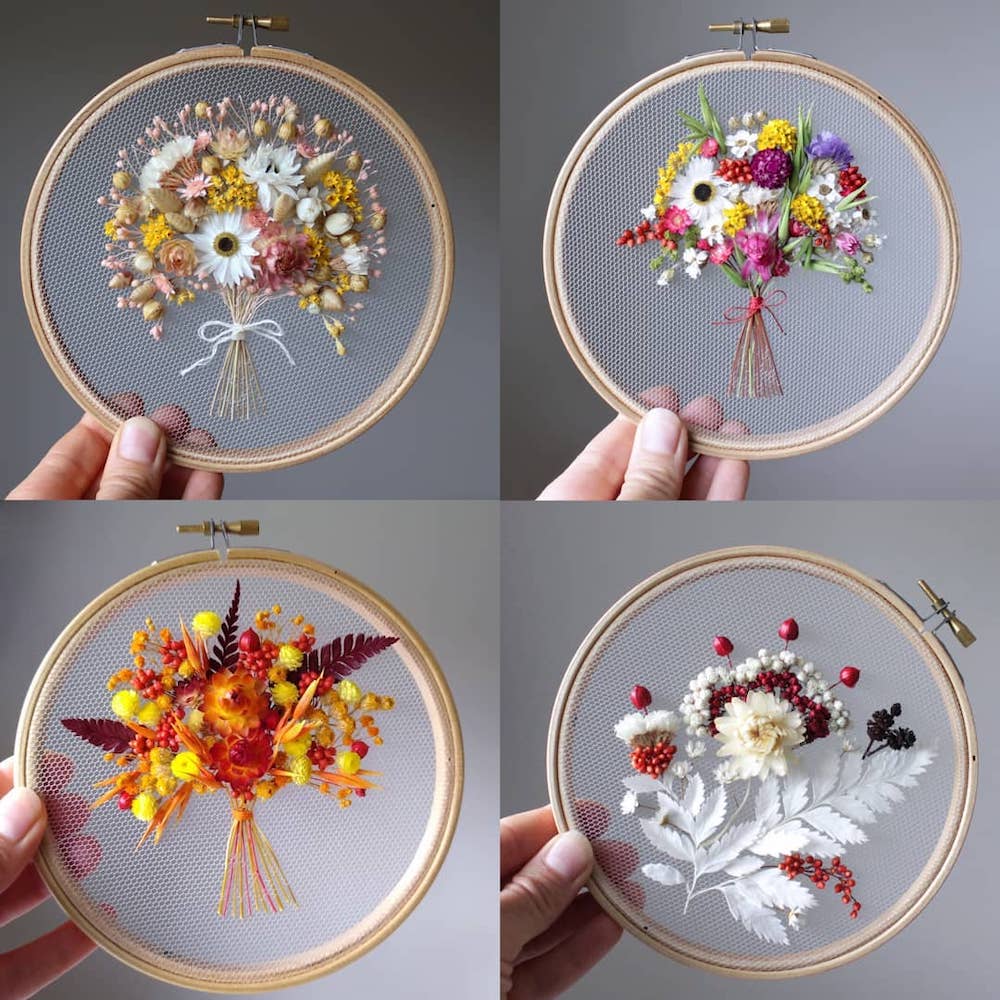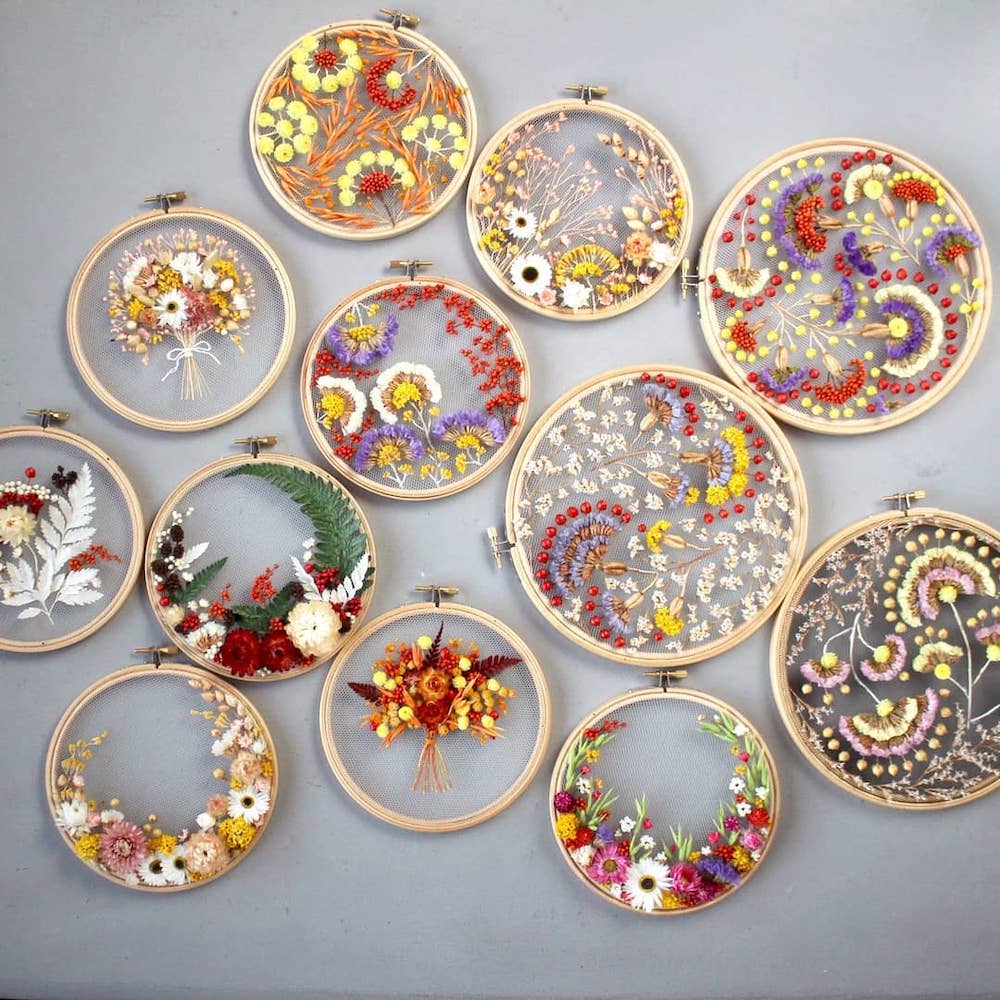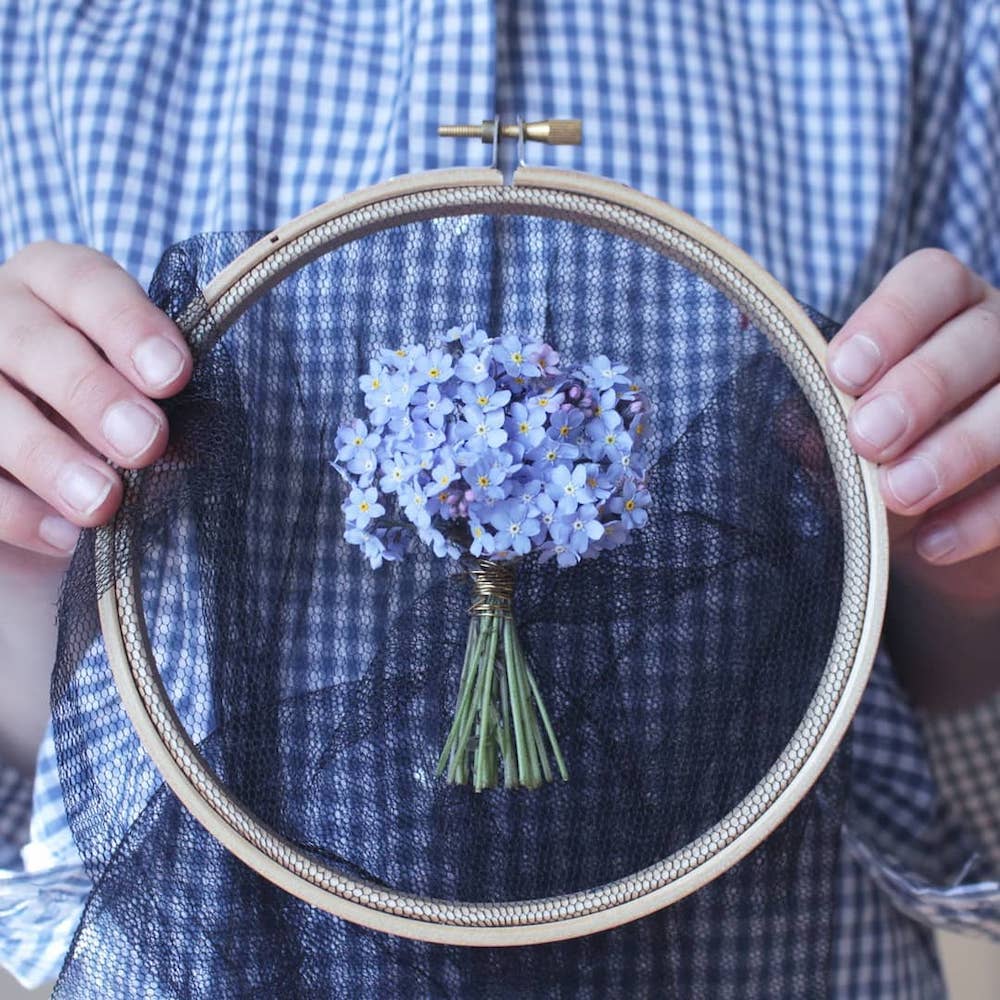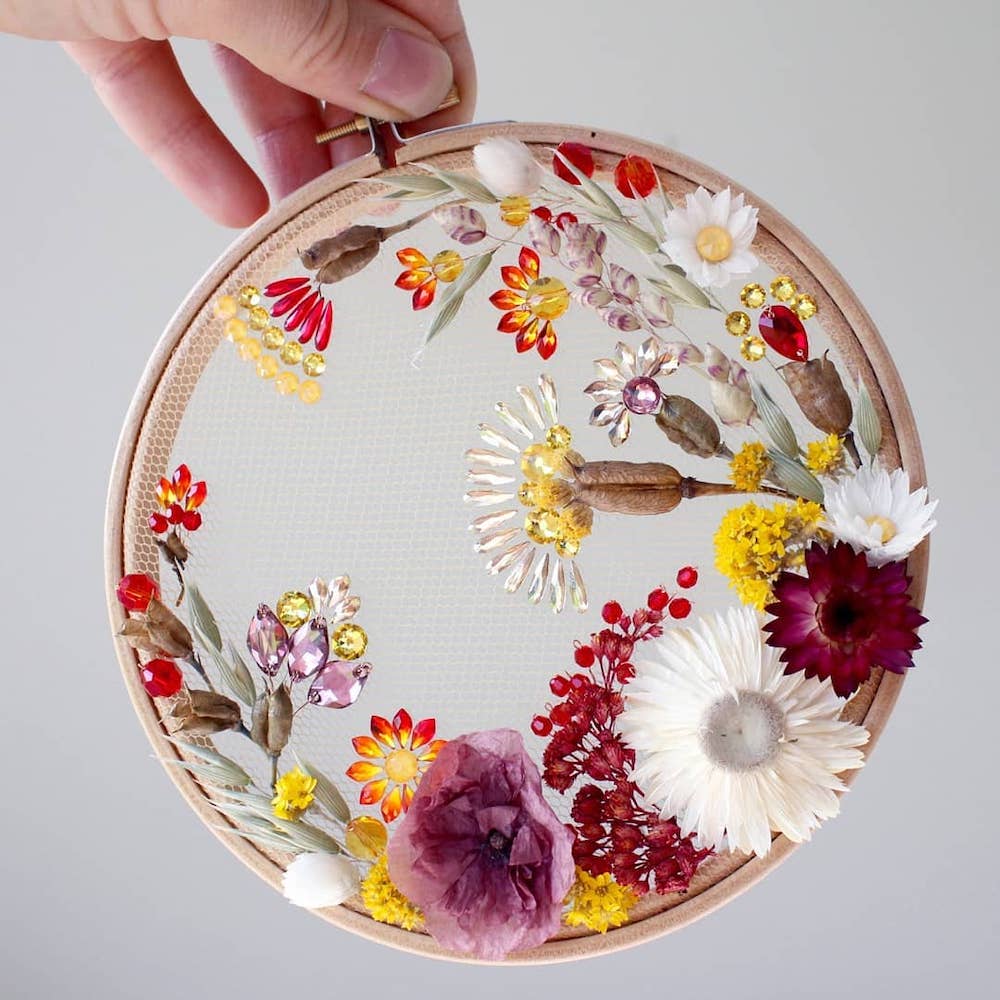 More About the Artist
Olga Prinku teaches workshops and offers others to learn her botanical craft through her new book titled Dried Flower Embroideries. You can find more of the artist's stunning creations on her
website
and
Instagram
page.